Last Updated on
Are you ready to do some serious online business? You may think that you've already got it all figured out, but let's see if you've done your homework…
There are over 900 million websites on the internet today. Of those, search engines like Google rank them on a range of factors, including speed and stability…which means choosing a reliable hosting company is key to your success. See where I'm going with this?
The very best websites, the ones that customers are most likely to find in their searches, rely on the best tools. To rise to the top, you have to ensure that you're getting the best web hosting services. You'll need speed, power, reliability, and security in one package.
You'll also need to balance these factors with a price that won't cripple your business efforts. You can get started for only $2.64/month with HostGator using our exclusive link here.
You can rank web hosts on any number of factors. For our purposes, we'll be ranking page load speeds, reliability/uptime, extra features, and customer support on a semi-subjective scale: poor, adequate, good, great, and outstanding.​
Today I'm going to break down the top 10 web hosting providers with a few comprehensive hosting reviews. I'll also be providing recommendations on which I think stand out from the pack. With any luck, you'll be able to identify the best web hosting companies for you.
Best web hosting comparison chart
| Rated | Company | Load speeds | Extra features | Customer support | Price |
| --- | --- | --- | --- | --- | --- |
| | | | | | |
| | | | | | |
| | | | | | |
| | | | | | |
| | | | | | |
| | | | | | |
| | | | | | |
| | | | Template optional, unrestricted | | |
| | | | | | |
| | | | | | |
The King in our web host reviews is HostGator. There's little doubt that you've never heard the name before. More than 3 million domains use HostGator for their services, and the strength of the brand comes from the fact that they provide such a broad range of support for all business and personal web needs.
Starting fresh? HostGator has an integrated web builder to get your site up to speed, complete with templates, tutorials, and community FAQs. If you're coming over from another host, HostGator makes it simple to make the transition with their dedicated migration team.
HostGator provides different levels for shared, VPS, cloud, and dedicated hosting. You'll be able to home in on the right amount of resources for your site and can easily upgrade when it's time for you to expand.
Uptime and speed are near the top and HostGator also provides the full range of extras that you need to optimize. Email, e-commerce, CMS integration, apps, etc. If you need it, HostGator probably has it worked into the platform. For pros and beginners alike, HostGator provides the most value for the lowest prices. This earns them the top recommendation out of the bunch.
Since we love HostGator so much, we have negotiated an exclusive offer for you! Instead of paying full price, you can get over 67% off the regular rate and only pay $2.64/month here.
Looking for an OpenSource solution that's fast, powerful, and highly supported? InMotion might be the option you need. They've got a ton of plans to suit the needs of just about any business. Shared hosting, VPS hosting, dedicated hosting, InMotion does it all.
Just browsing their shared options shows the wealth of choice that they provide. They let you code in a wide range of programming languages. They emails, free domains, data backups, and 1-click installation for your favorite CMS and applications.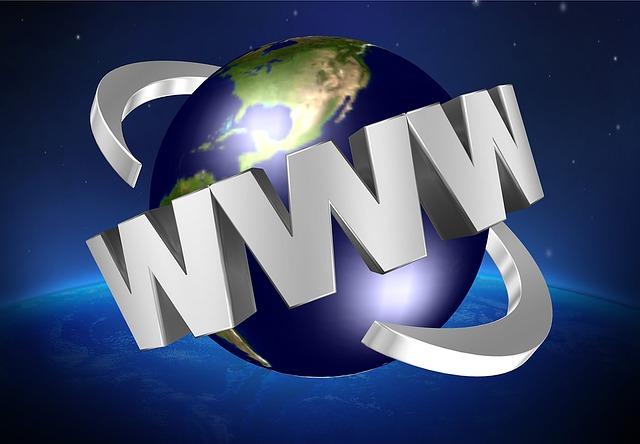 The robust website builder is perfect for newbies. It offers themes galore, and free marketing and e-commerce support.
Setting up just a site or a store is easy, and if you already have a site that you want to move over to their platform, they make it a breeze.
Customer service interactions are pleasant. Resources are plentiful, and uptime/page loading are among the best you'll find. This, mind you, is just with the shared plans. The VPS and dedicated plans provide even more for you to play around with and maximize your site's abilities. All hosting comes with access to SSD drives, further increasing the speed of your site.
There is one major con, however. InMotion doesn't provide any Windows servers. This might not be a big deal for your site. If you need Windows functionality for some of your site's features, though, you're going to be out of luck with InMotion. That lack of support keeps it from being the top pick, but it's worth a look if you're all-in on Linux-based servers.
Powerful and eco-friendly? That's the promise that GreenGeeks offers with its hosting services. They say their one of the cleanest hosts around, as they source much of the power for their servers from wind energy. All fine and dandy, but how do those servers perform?
For the most part, they're fast and responsive. The shared options limit the number of sites per server. You get a quality experience that isn't crowded. You won't have to fight for resources, and as a result, shared sites run smoothly.
It only gets better from there, with their VPS and dedicated hosts providing more resources and flexibility for your site. Uptime is excellent, well over 99%. They also offer the modern bells and whistles that a good host should. They give you site backups, email, free domains, free website migration, and compatibility with the CMS of your choice.
The page load speeds aren't the very fastest, and they only have one shared hosting plan, but by-and-large GreenGeeks is a powerful service well deserving of your attention.
Who is A2 Hosting? Precisely. These guys have been around for some time, but have somehow flown under the radar. Their relative obscurity, though, isn't a result of inferior quality. A2 Hosting is providing some well-above-average functionality.
They've got all the expected hosting options. You can check out their pages to see their shared, VPS, dedicated, and cloud plans. Those shared options are some of the cheapest web hosting options around. They start as low as $3.92/month. Even the big time dedicated plans are affordable, starting at $99.59/month.
A2 talks a big game about customization, support, and more. Where they take the cake, though is in speed and integration.
They've got some of the fastest web hosting servers around. Pages load almost instantaneously, which is a big plus if you want to do big business.
Remember, most visitors will turn away if pages take too long to load. Not the case with A2, as they limit their shared servers in a way to maximize speed and uptime. Their VPS and dedicated servers also load your site quicker than just about anyone else around.
They offer free migration if you've got a site with another host that's using cPanel. Seeing as most hosts do, you've got the ability to skip on over to their platform if you find they meet your requirements.
A2 Hosting also allows you to use any of the most popular content management systems with your site. It doesn't matter if you're a fan of Drupal, Joomla, or WordPress, you can implement your CMS and take advantage of A2's lightning fast speeds for yourself. You can even 1-click to install robust e-commerce solutions like OpenCart and Magneto.
In other words, they offer just about everything you'd want from a host, with some minor quibbles. Their most powerful options are somewhat pricier than plans you'd find with other services, and the cheaper plans are restricted in a way that almost forces you up to higher levels. Other than that, though, A2 Hosting is a solid recommendation.
Another old standby in the hosting world. DreamHost has been around since the mid-90s, providing a range of shared, VPS, and dedicated hosting options. They've got hundreds of thousands of users. They're hosting well over 1 million sites. They're a huge hosting empire, and their platform has the depth that goes with such a storied history.
DreamHost's hosting services offer plenty in the way of storage, bandwidth, and the like. DreamHost builds scalability into their offerings, meaning you can pay for and get what you need, and shift your solution to match your current specifications.
DreamHost has powerful email options for advanced users. They have security and stability features. They have storage galore, powerful dedicated processors, unlimited bandwidth, and unlimited domains. Since they use SSDs in place of standard hard drives, their speeds are faster than most competitors.
DreamHost's uptime is nothing to overlook. They've got some of the most solid performing servers in the industry. DreamHost even offers extra features like email marketing, e-commerce solutions, and bang-up customer service. If you are a power user looking for an advanced host, DreamHost may be at the top of your list. So, what's the catch?
Their interface and options might go over the heads of some beginners. If you don't have a wealth of experience, don't expect DreamHost to hold your hand. If you don't already have a website created to upload to their servers, you are out of luck.
DreamHost provides no website builder at all. It's a shame, as their other features make it an excellent choice. The lack of user-friendliness, though, keeps it from being an all-around favorite.
There was a period when Arvixe was plagued with poor uptime issues, terrible customer support, and a host of other problems that made them a "must avoid" service. That time, it seems, has passed. Arvixe has upped their game and propelled themselves onto the top ten list with their range of dedicated hosting options.
Arvixe has shared and VPS hosting for clients that need it. Their dedicated hosting, though, stands leaps and bounds above the other offerings.
Arvixe has divided their dedicated options into a cloud-based and traditional servers. Both options are good, but you should research the differences between the two to get a better idea of what you need.
So, what does get right? Aside from the extensive offerings, they've got a website builder onboard to help those without web design skills. It's not top of the line, but if you're just looking to get something up quickly, it offers you more than quite a few other builders, including 1&1's.
As I mentioned, Arvixe has fixed their uptime issues. Now, sites are up and running more stable than ever before. It's a return to form that I'm more than willing to applaud. Arvixie has shown itself to be one of the best hosting companies around when it comes to dedicated servers. There's just one thing holding them back: so-so customer service.
Once they correct the issues with less than standard support, though, Arvixe could easily be the go-to recommendation for dedicated hosting across the board.
One of the oldest providers around. 1&1 Hosting has existed since the 80s and continues to provide quality web hosting services to this day. If you're looking to balance affordability and strong service, you should be taking a look at what 1&1 has to offer.
They have all the standard shared, cloud and WordPress hosting abilities. These include free domains (provided you go through 1&1 for your domain purchase). They also offer tons of storage, security features, and site building tools, making these good options for newbies.
More advanced users will likely gravitate towards 1&1's VPS and dedicated hosting plans. Their VPS is not bad, and easy on the wallet, though not as robust as HostWinds. 1&1's dedicated servers are beefier, providing greater value to clients. None of their options are the very top of the pile. Their solid across-the-board offerings, though, make 1&1 attractive to users who may want to start small and build up.
Setting up a site with 1&1 is simple. They offer email accounts galore (upwards of 100 with some plans). In some cases, you can get the email independently of their hosting service (though you might as well bundle it all together).
1&1 has integrated marketing and e-commerce solutions. These are basic but good enough to get you started. Serious online sellers, however, will be better served by dedicated e-commerce platforms.
Uptime on 1&1 sites is good, as is site speed. It's not without downsides (some of the billing practices are wonky), but overall, 1&1 is offering high-level hosting services at affordable prices for consumers.
HostWinds offers a more business-oriented web hosting approach. They give it away in the tagline: "Enterprise Solutions, Small Business Prices." They don't offer much in the way of fancy extras or slick intro offers. What they do provide, though, are solid plans for serious businesses.
They've got shared, VPS, and dedicated options. The plans are affordable, with shared hosting starting at $4.50/month. Of course, you only get the bare bones with that base level service, and upgrading to a more committed plan may be necessary to accommodate your needs.
They have WordPress integration, a small website builder, e-commerce, and security features galore. Where HostWinds stands out, though, is their VPS hosting. Their options run the gamut. All the way from Budget to SSD Windows and Linux hosting.
The options give you all the bandwidth you need, along with generous processing power, RAM, disk space, and more. Each plan has a range of "tiers" to help you locate exactly the option you'll need to fit your business. All the options are geared for speed, though, so you won't have to worry about any of your sites running poorly and ruining your search rankings.
They've got plenty going on for themselves, but a few drawbacks you should consider. Outside of their VPS options, the service suffers somewhat. Their WordPress hosting, in particular, is a bit lacking. Their high-end dedicated offerings pale in comparison to some other hosts. Finally, their customer service isn't always top notch.
Unless you're dead set on using VPS, you might want to turn elsewhere to find the best host for your site.
iPage bills themselves as a "quick & easy" solution. One that just works and iPage bills themselves as a "quick & easy" solution. One that just works and requires no web experience to operate. Heading over to their page, they certainly have a slick site and a smooth pitch:
Free domain registration
Free drag and drop builder
Free online store
Free security suite
Free search engine & marketing credits
Unlimited disk space & email addresses
30-Day money back guarantee
All for $3.25 a month, supposedly. The real price of this plan is $11.95/month. It's a safe bet that the intro pricing won't last you forever, but it's a nice way to get started with the service with minimal expense.
As far as hosting goes, iPage covers all the bases. They have shared, VPS, and dedicated options depending on your needs. They couple these options with free domain registration, unlimited disk space, and free email accounts.
The impressive part of iPage is the number of additional services they provide. For those just getting started, they have an integrated website builder to help construct your site. You can choose from their many templates, or go freestyle and see what you develop.
They offer marketing services to help get your name out there. These services come with credit on Google AdWords and Bing. They also include a free YellowPage listing and an online store feature to sell your wares.
iPage offers decent uptime and site speed, but it's not leading the pack in these respects. There's also the fact that they've swapped out cPanel (which most hosts will let you use to manage your site) for vDeck, the inferior cousin. iPage is good, though not among the very best hosts.
BlueHost is a popular host that puts a high value on simplicity. They consistently rank in the top 20 as one of the largest hosts on the web. They provide hosting services to nearly 2 million domains (when combined with the services of their three sister companies).
A quick trip to their homepage shows that they're focusing efforts on the web-newbies
Free Domain
Free Gmail
1-Click WordPress
Free Site Builder
24/7 Customer Support
It's also important to note that this is a "special introductory offer." Likely, it will be insufficient for a higher end user trying to do stuff beyond setting up a small blog. Thankfully, they have plenty more to give potential customers beyond easy WordPress Hosting.
They have all the web standards. Shared hosting, cloud hosting, virtual private servers, and dedicated hosting. These offerings come with great introductory pricing, as low as $2.75/month in the case of their shared hosting option.
Storage and additional features, naturally, increase with higher level plans. They provide "unlimited" bandwidth for most plans but cut you off with TB limits for VPS and dedicated hosting. BlueHost also places restrictions on the number of domains you can host, your IP addresses, and RAM.
There a plenty of upsides to BlueHost, beyond the affordable pricing. There's the easy CMS integration, which makes blogging a breeze. They include plenty of apps to make use of third-party services. There's also the array of security options, keeping whatever sites you host secure.
Unfortunately, sites on BlueHost suffer from reduced page speeds and below average uptime. It's significant enough to affect your page rankings and user experience.
Also, the sheer size of the BlueHost network makes providing adequate customer service a major challenge. If you need assistance, you might find yourself playing the waiting game until customer support addresses your concern. BlueHost is good for beginners, but far from being the best solution.
Who is the best web host? Our conclusion
There are plenty of hosts out there for you to make a selection. Depending on your specific needs, you might try a more niche service like Arvixe or DreamHost. For the all around best web hosting sites, though,
HostGator tops the list
.
Their dedication to providing above average functionality in the widest range of factors is a smart move. The fact that they have specific options to cater to all kinds of websites puts them ahead of the competition and makes them the go-to for anyone looking for the best web host.