Last Updated on
Strike up a conversation with any experienced web developer about where to host a blog or website, and chances are the conversation will at some point veer to Linux-based servers.
The operating system may not be the most popular choice for home computers, but when it comes to the best way to host a website, it's something of an industry standard. Sure, there are reasons to use Windows servers on some occasions, but the vast majority of developers (and hosting providers) prefer to go with the best Linux hosting.
Disclosure
As an independent review site, we get compensated if you purchase through the referral links or coupon codes on this page – at no additional cost to you.
Their reasoning would touch on a swath of technical jargon and touch on many of Linux's strengths (like ease-of-use, and reduced stress on hardware) but those come secondary to the fact that if you want a website that's going to blow visitors away, you need a service that's going to give you the best linux server for web hosting.
That's where we come in. We're going into some detail about characteristics the best host should have, and how you can track down the best Linux hosting for your needs.
| Rating | Company | Load speed | Servers | Customer support | Price |
| --- | --- | --- | --- | --- | --- |
| | | | | | |
| | | | | | |
| | | | | | |
| | | | | | |
| | | | | | |
Here are the 5 best Linux hosting providers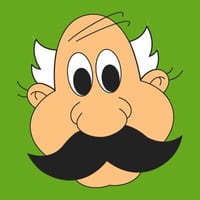 HostPapa offers all of the things you'd expect from an experienced hosting provider. They have a range of plans with specific options that can scale to your needs. You can go Shared or VPS with no problem, and they even got reseller plans for those of you looking to start a nice side business.
You can host multiple sites on one plan. Speed and reliability fall well within acceptable levels. You get plenty of resources (depending on how much you're willing to fork over).
They've got a website builder, app integration (with one-click installs for hundreds of options), email accounts, etc.
What makes them a good choice for Linux hosting, though? They've got CentOS6 standard on their VPS servers, and you're able to change to another Linux option—provided you have the know-how to manage it. This could be seen as one of HostPapa's flaws.
You won't be getting much in the way of help from their support team, and in the instances that they do decide to lend a hand, you'll be dealing with long wait times to get your questions answered.
When you add the fact that they also lack any dedicated hosting options, you're left with a good-enough service, but by no means the best Linux hosting for your buck.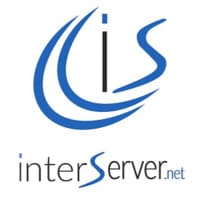 You might be taken aback by InterServer's admittedly colorful site design. Don't let the love of hues fool you, though, they're offering professional-level hosting services for serious customers, particularly for those looking for a strong, cloud-based Linux hosting.
You can go with their shared hosting plans if you're on a budget (they're rather affordable, all things considered). For real freedom, though, you're going to want to peek at the VPS and dedicated offerings, however.
Both options will afford you high-performance SSD storage. You'll get InterServer's speed and uptime guarantee (which is more than just talk). You'll get multi-language servers built-in (including the ability to use PHP, MySQL, Perl, Python, Ruby, and more).
What's more, they provide full root access, meaning you can customize any software to your heart's content. Need to install a different Linux-based application that isn't standard? Have at it.
Best of all, InterServer allows you to scale hosting resources as your site grows, meaning that you'll rarely (if ever) be lacking for the power to keep your site running strong.
This is all on top of their stellar customer support and easy interfaces. InterServer has a lot going for it, and the only "knock" against them are a few claims of shady sales tactics.
These are few and far between, though, and you'd be hard-pressed to find any company without at least one unsatisfied customer out there. Interserver is definitely near the top of the heap when it comes to the best.


Our #1 Choice For Hosting Blogs
62% Off Exclusive Offer Applied at Checkout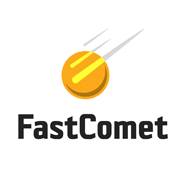 They've got Fast right in the name; they've got to have great servers, right? While it might not be wise to make assumptions based solely on brand, you'd be forgiven in this case, because FastComet actually does rank high when it comes to page loading speeds and reliability.
They've even gone as far as to compare their service directly to competitors like Arvixe, WP Engine, and GoDaddy (TBH, though, not the staunchest competition). Still, they've got a reliable service, and plenty of extras that make them worthwhile.
They've got your shared, VPS, and dedicated options. They use SSD drives and high-end processors to keep their speed up to snuff. They use multiple data centers to give you choices.
Most importantly, they welcome open-source solutions, including all of the Linux tinkering you'll want to do to ensure that your site is optimized to its fullest potential. All-in-all, excellent service, marred only by a few periodic customer support slip-ups.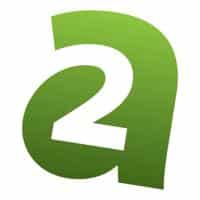 You'll notice off the bat that you're going to pay just a bit more when you go with A2Hosting. That increase in price, though, also represents and increase in quality. These guys support Linux at every level of their hosting service.
It doesn't matter if you're looking for shared, VPS, dedicated, or reseller hosting, they've got you covered. They've fine-tuned their servers to run third-party applications like Open Cart, WordPress, Joomla, Drupal, and more at their optimal capacity. They even include plenty of handy "How-To Linux" articles directly in their knowledge base.
These factors, combined with their incredible server speed, uptime, and customer support, make A2Hosting one of the premiere choices if you're looking for the best Linux hosting provider.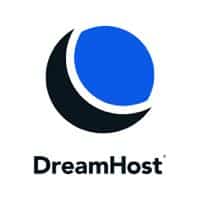 DreamHost tops the charts for all sorts of lists. It's no surprise they're topping the chart here. DreamHost's servers are widely-known as reliable, speedy, and welcoming to Linux-based solutions.
Some might bemoan their custom control dashboard, or malign the fact that they don't have a site builder. Those very minor gripes, though, are far outshined by the fact that DreamHost is the go-to for feature-packed Linux shared, VPS, and dedicated hosting.
Best Linux hosting providers: our conclusion
The options for great Linux hosting are out there. If you're out to get the very best, though, and you have the money to spare, spend it on top-tier services like A2Hosting and DreamHost.
You might be able to save a few dollars with a cheaper host, but the functionality and support that comes with the increased investment are well worth it, especially if you're into any kind of serious web development.