Last Updated on
Finding the right hosting provider takes a lot of research. There are many hosting providers out there and they all claim to be the best. HostGator is no exception to that. If you asked them, they would tell you that they are the hosting provider with the best uptime, fastest servers, friendliest support, best features, and all of that for the cheapest price.
Luckily you came to read my HostGator review instead of asking them, so you will soon find out how good they are. I reviewed all the different types of hosting they provide, their website builder, pricing, uptime, and speed. After taking a look at HostGator's pros and cons in each category, there is a star rating for that category.
Disclosure
As an independent review site, we get compensated if you purchase through the referral links or coupon codes on this page – at no additional cost to you.
If you are interested in a specific type of hosting you can skip to that part right away, but I advise that you read the reviews in all sections because you might find some useful information in one of the other categories as well.
I know some of you are just here for the special offer HostGator voucher, so sign up via this link to apply the code to your account.
This HostGator promotion code will not last forever so let us know in the comments if it still works!
OK, let's review HostGator and see what they're made of…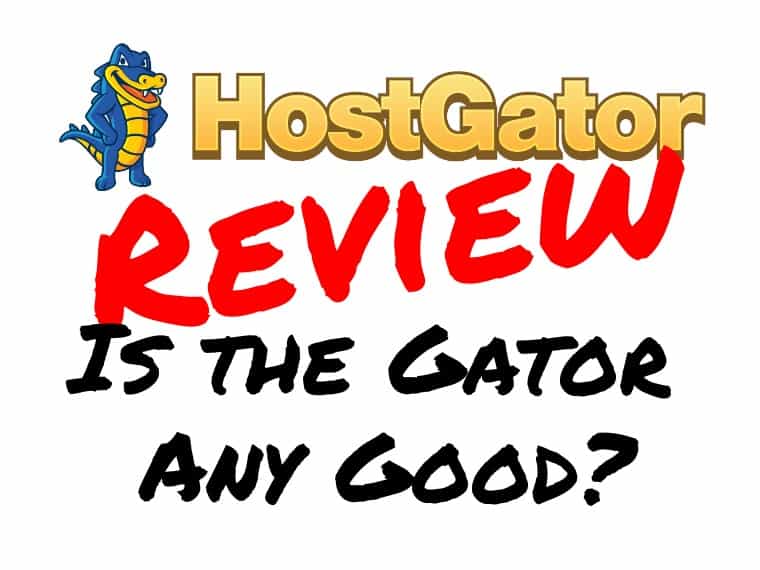 HostGator review: plans and pricing
HostGator has plans for everyone. Individuals and small businesses can go for one of their shared hosting plans, while big companies have the option of hosting on one of HostGator's dedicated servers.
For first-timers, HostGator is a good option, but anyone who needs more specialized hosting will realize that specialized hosting providers will get you a better offer. I will talk about specific HostGator pros and cons a bit later, but in short, there are better options.
Small businesses can find more affordable business specific hosting, while big companies can find dedicated servers with more options with providers that target that market.
HostGator isn't really transparent with their pricing. If you browse their website for prices you will get discount prices, not the prices your plans will renew at. There is no clear information on how long the discount will last. The real prices are buried deep enough that even their customer service needed some time to find them when I asked.
In this review, I used the prices you will pay if you subscribe for 3 years without an initial payment discount. You can find the prices for shorter subscriptions here. I don't like HostGator's way of making you dig through secluded parts of their website to find the pricing, and that is a part of the reason why I gave them a low overall rating in this category.
The other reason for the low rating is that in their ambition to cater to everyone HostGator doesn't completely fulfil the needs of anyone.
HostGator shared hosting review
HostGator's shared hosting is the most basic type of hosting they (and most hosts) provide. With this type of hosting you will share servers with other users, but you will also pay less than for other types of hosting.
HostGator has three different shared hosting plans in their lineup. Let's take a look at HostGator's shared hosting.
All plans include a free domain and free website transfer. Each of the plans comes with a different number of domains supported. Another difference is that the most expensive plan comes with SEO tools and free dedicated IP. Here is the list of their shared hosting plans and what they cost per month:
Hatchling Plan: $6.95/month
Baby Plan: $9.95/month
Business Plan: $14.95/month
Unlimited domains
Free dedicated IP
Free SEO Tools
All three hosting plans come with drag & drop Gator website builder, I will get into more details about website builder later in this review. It is worth mentioning that you will get $100 Google Adwords and Bing ads credits to kick off the marketing of your new website.
A huge drawback to HostGator's shared hosting is the hidden limit to bandwidth. Their shared hosting page states that bandwidth is unlimited, but if you read the terms of service, you will find that there are some limits.
The terms of service state that HostGator may terminate access to the services, apply additional fees, or remove or delete user content for excessive usage of resources. If you want to know how much usage is considered excessive usage you are out of luck. It is up to HostGator to arbitrarily decide when you have used data excessively.


Our #1 Choice For Hosting Blogs
62% Off Exclusive Offer Applied at Checkout
HostGator WordPress hosting review
HostGator WordPress hosting plans are somewhat more expensive than their shared hosting plans. Features of HostGator WordPress hosting plans are similar to the features they offer in their shared hosting plans. One sweet addition is the email marketing included in all the plans. Here is the overview of WordPress hosting plans:
Hatchling Plan: $9.95/month
Single domain
Email marketing included
Unclear hidden limit to bandwidth
Baby Plan: $15.95/month
Unlimited domains
Email marketing included
Unclear hidden limit to bandwidth
Business Plan: $22.95/month
Unlimited domains
Email marketing included
Unclear hidden limit to bandwidth
Free dedicated IP
They also share the same drawback; there are hidden limits to the bandwidth you get to use every month.
HostGator cloud hosting review
HostGator has really cheap cloud hosting. There are three different plans you can choose from. The main differences in the plans are memory and the number of CPU cores servers use. Aside from that, you will get an unlimited number of parked domains in HostGator's two pricier plans, and free dedicated IP in the most expensive plan:
Hatchling Cloud: $9.23/month
2 CPU cores
2 GB RAM
Free domain
Baby Cloud: $11.95/month
4 CPU cores
4 GB RAM
Unlimited domains
Unlimited parked domains
Business Cloud: $17.95/month
6 CPU cores
6 GB RAM
Unlimited domains
Unlimited parked domains
Dedicated IP address
In addition to unclear limits to bandwidth, HostGator also has a hidden limit to the storage you can use for cloud hosting. There are many hosting services out there with limits to both storage and bandwidth, that isn't a problem by itself.
The real problem is that they market unmetered bandwidth and storage and only mention sanctions in case you use bandwidth and storage excessively. If I am paying for a service I prefer to know the exact amount of resources available to me, otherwise I don't know what I am paying for.
HostGator VPS hosting review
If you are looking for more control over your hosting environment, but can't afford a dedicated server, you should consider VPS hosting. With HostGator's VPS hosting plans you get full root access. This means you get to configure your server the way you want it by installing applications and custom script.
Snappy 2000: $79.5/month
2 CPU cores
2 GB RAM
120 GB storage
1.5 TB Bandwidth
2 IP addresses
Snappy 4000: $119.95/month
2 CPU cores
4 GB RAM
165 GB storage
2 TB Bandwidth
2 IP addresses
Snappy 8000: $149.95/month
4 CPU cores
8 GB RAM
240 GB storage
3 TB Bandwidth
2 IP addresses
With VPS hosting you can host unlimited domains, sub-domains, email addresses, databases, FTP accounts, and private nameservers. The best part is that in VPS hosting HostGator is upfront about the bandwidth and storage you get to use with their VPS hosting plans.
All in all, there are VPS hosting providers which offer better value for money than HostGator, but HostGator isn't the worst option out there.
HostGator dedicated server review
Hosting your website on a dedicated server is the most luxurious option. You won't have to share server space with others, and you will have more flexibility in configuring the server.
Value: $189.99/month
4 CPU cores
8 CPU threads
8 GB RAM
1 TB HDD
Windows or Linux
Power: $249/month
8 CPU cores
16 CPU threads
16 GB RAM
2 TB HDD or 512 GB SSD
Windows or Linux
Enterprise: $289/month
8 CPU cores
16 CPU threads
30 GB RAM
1 TB SSD
Windows or Linux
Like VPS, HostGator's dedicated servers give you full root access. You will get three dedicated IPv4 IPs in any of the dedicated hosting plans. Servers include RAID-1 configuration, DDOS protection, and unlimited databases.
You get to choose between semi-managed and managed solutions. In managed solutions, you get direct assistance with technical and configuration requests, excluding custom software and script installations. With semi-managed solutions, HostGator's team will handle hardware, operating system, and basic configuration issues.
This is an overview of the different options you get depending on the solution you pick.
OS Options
Semi-Managed: CentOS, Ubuntu, Windows or Debian
Managed: CentOS or Windows
System Monitoring:
Semi-Managed: proactive (overall network and host health)
Managed: proactive and reactive (customer environment)
Software Patching
Semi-Managed: all network and host patching
Managed: automated patching, and all network, host, and security-related patches
Control Panel and applications
Semi-Managed: Not available
Managed: cPanel (Linux) and Plesk (Windows) have automated updates, and you can get application updates through the marketplace
Data backups and migrations
Semi-Managed: You handle them yourself
Managed: Offsite backup solutions are included, and data migration is available upon request
Server optimization
Semi-Managed: Not available
Managed: Available as an optional service.
HostGator domain registration & transfer
You can register a domain at HostGator, and these are the prices for most common domain extensions. These are the prices that your domain extension will renew at, not the introductory offers:
.com $12.95/year
.net $12.95/year
.org $12.95/year
.site $0.95/year
.online $1.95/year
.us $5.95/year
You can transfer your domain on your own or get assistance through their free website content transfer service. The second option is available only within 30 days of signup or upgrade.
HostGator website builder review
HostGator developed its own drag-and-drop website builder and this is the category where HostGator really shines.
Gator website builder is a beginner-friendly website builder aimed at those with little to no technical expertise. This mobile responsive builder with excellent social media integration will satisfy every beginner.
Gator Website Builder comes with hundreds of templates. They are categorized into industries so it is easy to find your way around. Templates fulfill the requirements of basic users but don't really stand out. This is something you have to accept if you want the website builder to be really simple to use.
Gator website builder doesn't use a grid system, so your content won't automatically adjust when you add a new element. Your content will start to overlap so you will have to resize and move things around to make space for all the elements.
Gator website builder isn't a way to go if you want to design a complex website, but it wasn't designed to do that, so it doesn't lose any points for that. It is a simple website builder that comes included in all HostGator plans. It was designed with beginners in mind, and it has all the functionality beginners will need.
HostGator speed, uptime & reliability
Like most of the top hosting providers, HostGator has great uptime. On the other hand, their response time is much lower than you would expect from one of the most popular companies in the hosting business.
Response time is the key factor for the load time of a website, and based on these response times it is hard to find a hosting provider with more terrible load times.
Here you can check reviews of their uptime and average response time over the past 12 months:
March 2020
Response time: 732 ms
Uptime: 99.97%
February 2020
Response time: 1,552 ms
Uptime: 99.99%
January 2020
Response time: 2,189 ms
Uptime: 99.97%
December 2019
Response time: 1,640 ms
Uptime: 99.89%
November 2019
Response time: 1,378 ms
Uptime: 100%
October 2019
Response time: 1,423 ms
Uptime: 100%
September 2019
Response time: 1,328 ms
Uptime: 100%
August 2019
Response time: 1,494 ms
Uptime: 99.99%
July 2019
Response time: 1,763 ms
Uptime: 100%
June 2019
Response time: 1,331 ms
Uptime: 99.99%
May 2019
Response time: 994 ms
Uptime: 100%
April 2019
Response time: 957 ms
Uptime: 99.98%
Disk space is important because it limits the amount of data you can host. Size of your website, your email storage, the amount of data in your backups, and all other ways you store data are limited by this.
When we look at HostGator cons, the way they handle disk space is their biggest con. It is fine to limit disk storage, however, it is not ok to limit it and market it as unlimited.
Unclear marketing isn't the only problem here. HostGator's terms of service mention what happens if you use disk space excessively, but there are no clear numbers that define excessive usage of disk space. This means that you don't know what you get in the services you pay for.
There are some hosting options with the clearly stated amount of disk space (like VPS and dedicated hosting), but in most cases, you won't have that information available.
Even if HostGator was the cheapest option out there, I would think twice before giving my money to a hosting provider that won't give me precise information on what amount of storage I have available.
HostGator software applications
HostGator web hosting services are run on Linux, Apache, MySQL, and PHP, so thousands of applications and software are compatible.
For bloggers, WordPress is usually a way to go. HostGator has an auto WordPress installer and compatible WordPress application hosting platform.
If you want to use Joomla or Drupal, you will be happy to know that they can also be installed with the one-click installer. Additionally, you will have access to numerous free Joomla and Drupal plugins and themes.
For eCommerce purposes, HostGator has an automatic Magento installer. Magento is an open-source shopping cart you can use to add an online store to your website. Shared, reseller and cloud hosting are compatible up to version 2.0 of Magento. VPS and dedicated hosting are compatible with version 2.1.
Many websites use wikis to allow users to contribute. Most popular wiki software like MediaWiki, TikiWiki, and PmWiki are supported by HostGator. For other ways of engaging users, you could use the phpBB forum software to set up a forum where your users can communicate and help each other.
HostGator reseller review
Reseller hosting is a type of hosting where you can sell your allotted storage and bandwidth to third parties. HostGator's plans for reseller hosting come with unlimited domains, subdomains, email accounts, MySQL databases, and FTP accounts. All plans come with the same features, and differ only in disk space and bandwidth you get:
Aluminum plan: $29.95/month
60 GB storage
600 GB bandwidth
Unlimited Domains
Copper plan: $41.95/month
90 GB storage
900 GB bandwidth
Unlimited Domains
Silver plan: $59.95/month
140 GB storage
1400 GB bandwidth
Unlimited Domains
You will get Free WHMCS client management and billing software with HostGator reseller hosting plans. WHM control panel has multi-language availability. You can use it to create and terminate accounts, edit packages for your clients, specify disk space, bandwidth, email, databases and other features they can use.
Is HostGator hosting good?
HostGator is a good option for beginners, mostly because they have an excellent website builder but experienced customers will do well to look for hosting with other providers.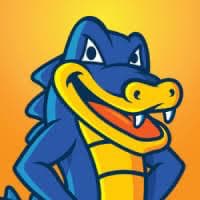 This section is for all of you who don't have time for reading in-depth review, and just want to quickly check HostGator pros and cons. Here are the most important advantages and disadvantages of HostGator:
HostGator Pros
HostGator Cons
Beginner-friendly website builder
45-day money-back guarantee
Free domain
24/7 phone, email, and live chat customer support
HostGator complaints and praise
The main HostGator hosting complaints seem to revolve around a lack of transparency.
For one, the prices you see on their website are discount prices. Looking just at those prices they look like one of the cheapest hosting providers out there. They make it hard to find the price per year that your plans will renew at. If you take a look at HostGator's ratings in reviews around the internet, you will see that they are quite successful in hiding those prices.
There aren't many things I can praise, but if I had to choose it would be their website builder and customer service.
The customer service is really friendly and quick to respond. The website builder doesn't stand out when compared with website builders created by specialized web hosting companies, but it has everything you can expect from a website builder you get for free with any of the service plans you choose for your site.
Our HostGator reviews conclusion
HostGator hosting details

1,398ms (March 2019 to March 2020 average)

99.98% (March 2019 to March 2020 average)

24/7 live chat, phone, and email support

Shared, cloud, WordPress, VPS, dedicated, and reseller

Free for new users and after plan upgrade
Our HostGator hosting review rating out of 5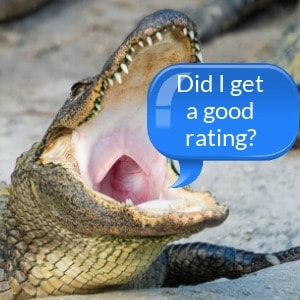 Overall, when I take a look at all HostGator has to offer, I think that HostGator is a mediocre hosting provider. They are one of the most popular hosting providers out there, but I believe they are popular for two reasons.
They offer many different types of hosting plan so they are not limited to a specific niche of customers. The other reason for their popularity is the fact that they are renowned for cheap prices. However, their prices are cheap only during the discount time, so if you are looking to use HostGator for a limited time it is worth considering their services for the low prices.
Once the discount plan is over they get pricier than most other hosting providers, and you will end up paying a lot for a mediocre service. HostGator doesn't offer the best value for your money and you should consider looking at some other hosting provider.
HostGator site hosting FAQs