Last Updated on
Hosting doesn't have to be a "dirty word."
In fact, there are a ton of great services out there that offer free WordPress hosting.
Disclosure
As an independent review site, we get compensated if you purchase through the referral links or coupon codes on this page – at no additional cost to you.
But… as with any service, "you get what you pay for." This concept applies to your hosting also.
Now I'm not saying that free WordPress hosting is the wrong choice for you, but I don't want you to make the same mistakes as I did when I first set up a website (I wasted a ton of time).
If you are determined to find the cheapest way to host your WordPress site, then a free WordPress hosting service provider might just be your answer. But let me ask you a question…
How much do you spend on coffee, or smoking (dirty habit! 😉 ), alcohol or cosmetics every month?
I'm willing to bet that a starting price/mo of less than $3 is not going to break the bank, is it?
If that's the case then you should go with a paid hosting plan like this one for your new site!
Why?
With free hosting, you will get a tiny amount of bandwidth and disk space with a free hosted account. (This means you will only be allowed to send a small amount of traffic to your website before you are forced to pay to keep your website "live".)
If you are unhappy or outgrow the free WordPress service you may not be able to move all of the content you have created to another service provider.
Earning money from your site (and this is a BIGGY) might not be possible with a free WordPress hosting provider as (if you read the T&C) you don't actually own the website!
Customizing your site to look as you would like it is difficult (if not impossible) as few options are available.
Another of the prices you pay is that the free domain you are given may not even be a real domain! It might be a subdomain like "yourwebsitename/thefreesite.com". A real domain looks like this: yoursite.com.
The search engines like Google are not going to rank a free website very well at all. It's highly likely that you will never get any visitors if Google sees that you are not taking your site seriously enough to spend a couple of dollars on it.
Does that cup of coffee every month sound like a small price to pay to get decent WordPress hosting now?
I'll be honest, I spend all of my time helping people build profitable blogs, and if you are happy with a few visits per month from people you know, or this is a little project for fun then the WordPress hosting free options are definitely the right choice for you.
If you are looking to actually make money from your blog, or use it for business then I have set up a deal for new site owners and bloggers with Hostgator. You can get it for WELL UNDER $3 HERE.
And on top of this, I'll give you some guidance and answer your questions if you sign up for my free blogging course at the top of the page.
To move on, if a little personal/hobby blog is what you need then here are the…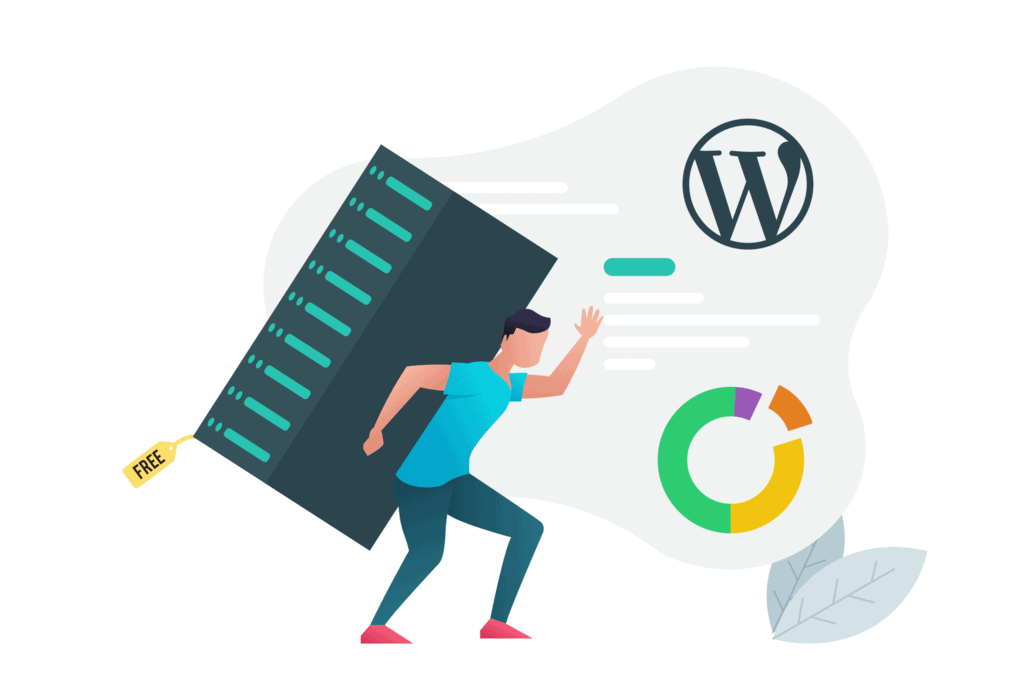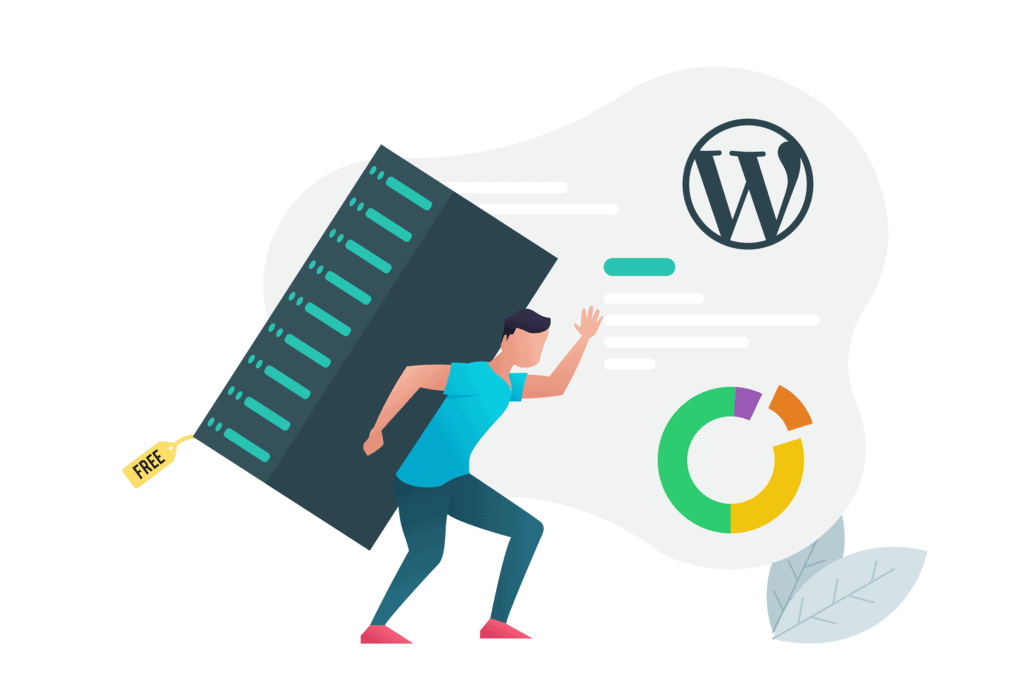 Everyone loves the word "free" but services that are 100% free are not created equal. Each company that offers free hosting for WordPress varies based on the types of services they offer, the amount of customer support available, backup options and more.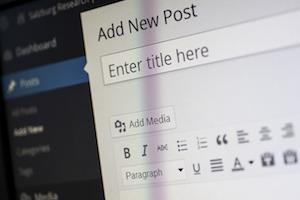 Companies can face a multitude of "conditions" when trying to find the right free web hosting service. For example, some companies want to force you to include ads as part of the agreement. Others may limit your bandwidth to encourage upgrades.
Finding the right fit for your business model and website design requires strategy. Understanding what a company has to offer your business is key to picking the right company fit.
Here are the free WordPress hosting providers
If you are needing a bit more flexibility in your free hosting WordPress service and want to experience the wonder that is the cloud" then x10hosting is another excellent choice. x10hosting has been around for ten years, making them an expert in the hosting industry.
They offer a complete service package including: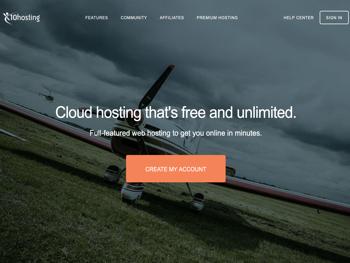 PHP
MySQL
cPanel
Cloud Storage
Easy Access Worldwide
2. AwardSpace (best free WordPress hosting overall)
Another great option for those looking for free hosting for WordPress with paid support options to help enhance your experience is AwardSpace.
AwardSpace provides four tiers of service like Freehostia. Services and options vary and increase as you move up each level price.
The Free WordPress Host Plan offers:


1 GB Disk Space
5 GB Traffic
1 Domain Hosting
3 Subdomains
1 MySQL(v.5) Database
100% NO ADS
PHP5, Perl/CGI-BIN, FTP
Joomla & WordPress Installer
1 Email(IMAP, POP3), Webmail
Email Sending (SMTP ON)
3. Byethost (fastest free hosting for WordPress)
As a business owner, having the technical support you need when you need it is mandatory. Byethost is a rare breed in the free WordPress site hosting industry offering free 24/7 customer support with their basic hosting package.
What does free customer support mean? That means you just gained a free IT person for when disaster strikes. Whether that's a server going down, your website crashing, or other technical problems, you always have someone to reach out to and get your website back up and running!
Byethost Free WordPress Hosting Services:
1000 MB (one gigabyte!) Disk Space
FTP account and File Manager
Control Panel
MySQL databases & PHP Support
Free tech support
Addon domain, Parked Domains, Sub-Domains
Free Community Access (Forums)
Clustered Servers
No ads!
Https SSL on all free hosting domains. (self-signed certificate)
If you have a business with multiple websites, then this free web hosting WordPress service provider can give you the coverage you need.
With unlimited WordPress site availability, you are free to build as many websites as your heart can dream. Wpnode also offers unlimited data transfer which works great when managing multiple sites.
Free Wpnode Service:
Unlimited WordPress sites
5GB SSD storage
Unlimited data transfer
1GB email based on Roundcube
5. 000WebHost powered by Hostinger
If you are looking for a reliable and absolutely ad-free WordPress hosting provider for your first blog or website then don't look beyond 000webhost. It is one of the top-notch web hosts that has a good reputation in a market. At present, the company serves more than 16 million users and this number is growing with each passing day.
000webhost lets you enjoy plenty of features at zero cost, making it a perfect choice for newbies, startups and small businesses. Moreover, any time you can upgrade to paid service if you feel you need more advanced features.
000webhost free hosting includes:
1000 MB of disk space
10 GB of bandwidth limit
Easy WordPress auto installer
Free website builder loaded with hundreds of free fully-responsive web templates
My SQL databases & FTP support
Supports latest cPanel
No. Of websites allowed: 2
Display personal ads and earn revenue
Free domain hosting
Unrestricted PHP support
Instant backups
Free Subdomain
Ads are an attractive source of income for companies looking to offer free services, so finding a hosting company that can support your WordPress needs without the annoying ads bombarding your customers is key to keeping a clean, focused website.
FreeHostingNoAds provides an incredible package for the average WordPress user.:
20 GB space
200 GB traffic
3 PHP Versions
Free Site Builder
POP3 Email Account
Host Your Domain
Free URL like You.t15.org
No Forced Ads
Freehostia offers Word press free hosting with pay to host service upgrade option. This type of WP free hosting provider is the perfect choice for companies that may need a bit more robust hosting support in the future as their business continues to grow.
They offer four tiers of service: Free, Virtual Private Servers, Semi-Dedicated and Dedicated to giving you the flexibility you need when upgrading your hosting needs.
Their free WordPress hosting includes:
5 Hosted Domain(s)
250MB Disk Space
6GB Monthly Traffic
3 E-mail Accounts
1 MySQL v.5 Databases
10MB MySQL Storage
If you love free stuff, then give Zymic a look. This free WordPress web hosting company provides a wide range of services for coupling their free hosting platform.
Heck, you can even watch some free tutorials in your spare time to hone your skills in Photoshop or choose from their selection of free WordPress templates to update your website.
Zymic Offers:
5000MB Disk Space
50000MB Data transfer (Monthly)
Unlimited Number of Accounts
FTP Access
Ads free WordPress Hosting
5 MySQL Databases
Sub-Domains
File Manager and more.
Free sub-domain names.
Lots of web templates
Easy to use control panel
WordPress free hosting: considerations before a decision
Picking out your free hosting site for WordPress is a critical business decision. Taking time to understand not only what a company offers but what potential restrictions they have is essential to your performance and future growth.
Determining what type of services you need such as data transfer limits, bandwidth requirements, and even backup options are major questions you need to answer, not to mention the level of customer service support and up-time your WordPress free hosting company offers.
So remember that just because it's "Free" doesn't mean it's the right fit for you. Shop around, compare your options, and pick the right company that fits your needs. Free can still be fabulous, but premium might be needed.
Free hosting for WordPress comparison table
| Rated | Company | Strength | Overall rating | Find out more |
| --- | --- | --- | --- | --- |
| | | Our top choice for free WordPress hosting overall, everything you need | | |
| | | Has the best server speed & features plus reliability | | |
| | | The fastest free WordPress hosting | | |
| | | Good if you have multiple websites, BUT is only free for a couple of days. They will ask you to upgrade | | |
| | | Good, but doesn't compare to others | | |
We hope our article on free WordPress hosting sites helped you to find what you need, but to round this subject matter off, if you have a WordPress.com site and are thinking about switching to a WordPress.org site then we recommend you go for it!


Our #1 Choice For Hosting Blogs
62% Off Exclusive Offer Applied at Checkout