Last Updated on
To succeed in the fiercely competitive market today, you need to be creative and have a well-designed website. More importantly, you will require the right web hosting provider in your corner. Two of the leading hosting providers on the market today are GoDaddy and Network Solutions.
Both GoDaddy and Network Solutions provide hosting plans at rates that are below the average rates offered on the Internet today. GoDaddy has made a name as the #1 registrar of domains in the world. For its part, Network Solutions hosting provider stands out for its dedicated WordPress hosting and laser-focused security. Therefore, which is the better option for you?
Disclosure
As an independent review site, we get compensated if you purchase through the referral links or coupon codes on this page – at no additional cost to you.
In this Network Solutions vs GoDaddy review, I have done the legwork for you and explored the two providers' main features, performance, support, user plans, and pros & cons to help you answer the question: "Which is the better option for your business?"
Network Solutions and GoDaddy's History
Network Solutions is one of the oldest names in the history of web hosting. The company was started in 1979 by an Arkansas entrepreneur called Emmit McHenry. The headquarters were later moved to Jacksonville, Virginia.
Initially, Network Solutions operated as a consulting firm before growing and becoming the leading domain name provider in 1990s. However, the near monopoly operations that Network Solutions enjoyed in the 1990s ended when domain registration was liberalized in 1997. This saw new operators such as GoDaddy join the lucrative niche.
In 2011, Network Solutions was bought by Web.com, which downsized it considerably to focus on service quality. Since then, it has focused on fewer products, including web hosting, online marketing, website security, domain name registration, and website design. Its customer base has also grown to hit more than seven million across the globe.
Like Network Solutions, GoDaddy is an American-based, publicly traded firm. The web hosting provider was founded in 1997 by Bob Parsons, who got out of retirement to launch Jomax Technologies that later changed to the name GoDaddy.
Though it was founded in Maryland, its headquarters were later moved to Scottdale, Arizona. Since its creation, GoDaddy has focused on innovation and grown steadily to reach more than 17 million customers across the globe.
Network Solutions vs GoDaddy performance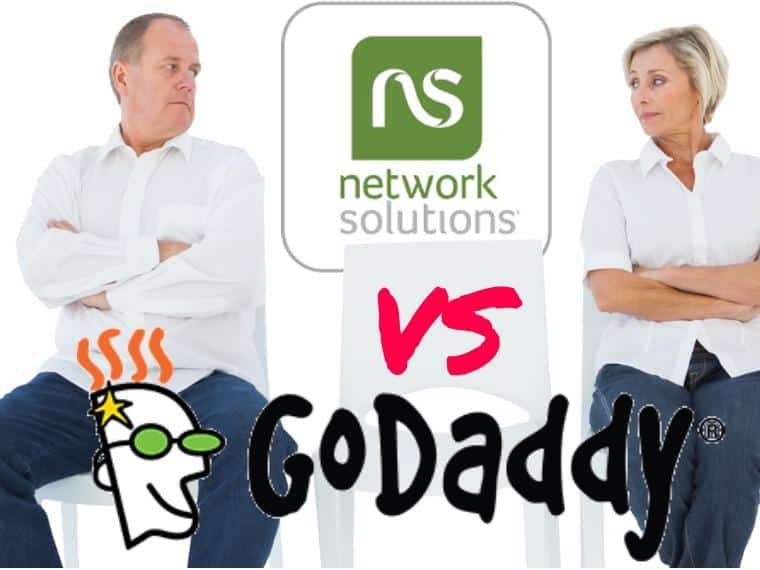 Measuring Network Solutions vs GoDaddy on performance, both providers are similar. GoDaddy offers slightly better uptime, but Network Solutions is faster. GoDaddy promises an uptime of 100% and manages 99.99%. Network Solutions also boasts 100% uptime but manages 98.98%, which is also satisfactory.
GoDaddy improved its uptime in 2018 after migrating the bulk of its infrastructure to Amazon Web Services (AWS), which is part of Amazon's on-demand cloud computing platform.
On speed, websites hosted on GoDaddy render in 2.9 seconds. I found the loading speed okay, because most search engines, such as Google and Yahoo, recommend that your clients' sites should load in under three seconds. However, the chances are that GoDaddy could be losing to Network Solutions and other top providers with faster rendering rates.
For its part, Network Solutions had an impressive speed of 2.7 seconds. This is contributed to by the fact that the hosting provider customers are fewer, and it refocused efforts into enhancing customer satisfaction after acquisition by Web.com in 2011.
When selecting a web hosting provider, the first item on your checklist to explore should be performance. This can be established by checking the above two main parameters (uptime and speed).
Your web hosting provider should have a simple user interface that makes it easy to check or access different operational parameters. I was impressed by GoDaddy's user interface that uses the intuitive industry standard cPanel model. Even if you are a newbie to web hosting, it will take a very short time to learn cPanel and start using GoDaddy's control panel.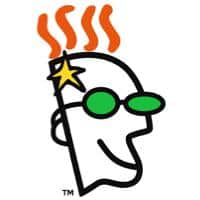 Unlike GoDaddy, Network Solutions has a custom-designed user interface that I found rather complicated. Though it makes Network Solutions look attractive, navigating from one feature to another is not easy. If you are new to web hosting or are used to the standard cPanel, it will take some time to learn how to use Network Solutions' user interface.
On ease of use, GoDaddy carries the day for its commitment to the simple, yet highly effective cPanel. Within a short time, you can expect to use the GoDaddy's control panel like an expert.
Network Solutions vs GoDaddy security
As I dug into the GoDaddy vs Network Solutions, I discovered that loss of data is a major problem in the hosting industry today. Both providers have invested heavily in security to ensure that your website and data therein are safe.
GoDaddy uses automatic daily backups that ensure your website data is always secure. In the event of an attack by malware, such as ransomware that encrypts company files, your website will be restored to the previous day's status.
The video below is a demonstration of how to restore a website from a backup:
GoDaddy also uses Secure Socket Layer (SSL) that encrypts the communication between the server and clients. This helps to reduce the danger of communication getting hacked between your website visitor and the server. When a visitor sends a query to your site hosted by GoDaddy, it is only his computer's IP address and the server that can know the contents of the communication.
GoDaddy further offers Direct Denial of Service (DDoS) and a regular malware scan that help to identify and clear threats. I was especially impressed by the fact that GoDaddy offers 24/7 server monitoring that helps it to note issues promptly and address them.
Like GoDaddy, Network Solutions puts a lot of effort into keeping its servers and user information as secure as possible. The hosting provider regularly scans your website for hidden malware, blacklisting, and .htaccess redirects.
Network Solutions uses a data-center-class firewall that contains policies and practices that help prevent unauthorized access and manipulation. The firewall is used together with 24/7 surveillance to ensure any security threat is identified and addressed promptly.
To further ensure that your site content will always be secure, Network Solutions also provides daily backups in all its plans. Therefore, you can rest easy knowing that the latest copy of your website will always be available for restoration in the event of an attack.
On security, GoDaddy and Network Solutions are at par. I found they have both invested impressively in modern security infrastructure and have committed to keeping attackers from accessing your website.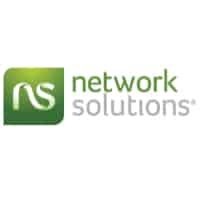 To know the nature of a company and its commitment to customer value, it is important to evaluate its support services.
GoDaddy has multiple communication channels that make it easy for you to get prompt assistance. You can communicate to GoDaddy's customer care staff via email, phone line, live chat, or a support ticket.
When I tested the company's support services by calling their phone number and initiating live chats, the replies were prompt and professional. Even the support tickets were replied to in less than three hours. It was impressive.
For its support services, Network Solutions has fewer communication channels. You can reach the company for assistance via email, support ticket, and phone numbers. The provider's email and support tickets took up to 24 hours to get replies.
On support services, GoDaddy stands taller than Network Solutions because of more communication channels, and faster, professional responses.
Network Solutions vs GoDaddy web hosting plans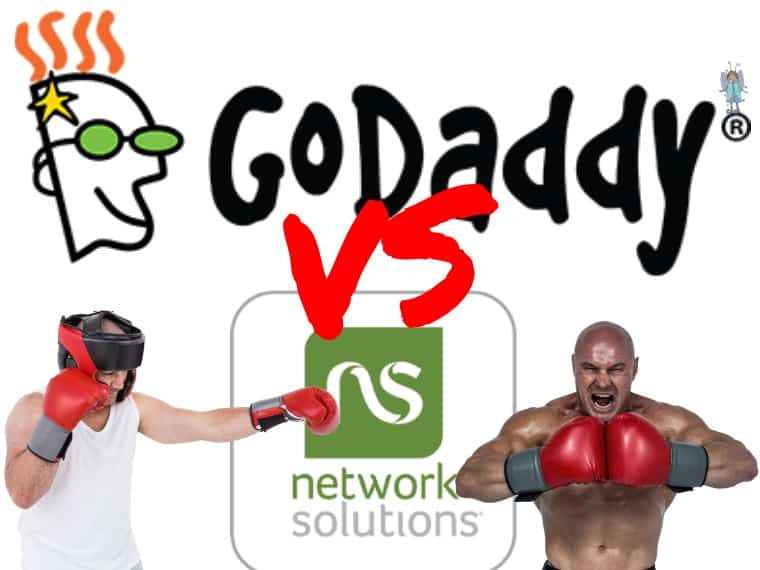 Both Network Solutions and GoDaddy have diversified their plans to ensure they cater to different types of clients. Network solutions web hosting plans start at $5.96/mo for their one year starter plan while GoDaddy's web hosting plans start at $4.33/mo for their economy plan.
Network Solutions User Plans
Starter Plan

Essential Plan

Professional Plan

Professional Plus Plan

($5.69/month) Ideal for starters

($9.96/month) Ideal for personal sites

($15.78/month) Ideal for entrepreneurs and freelancing sites

($21.62/month) Ideal for small firms

15GB website storage
Supports one website
Five email boxes

300GB website storage
Three websites
100 email boxes
Free malware scanning

Unlimited site storage
Unlimited websites
Unlimited email boxes
Free malware scanning and removal
Domain name

Unlimited website storage
Domain name
Unlimited websites
SSL certificate
Unlimited email boxes
Free malware scanning and removal
Economy Plan

Deluxe Plan

Ultimate Plan

Maximum Plan

($4.33/month) (Ideal for starter sites)

($7.99/month) (Ideal for multiple sites)

($12.99/month) (Ideal for sites with heavy traffic)

($19.99/month) (Ideal for complex sites)

Supports one website
100GB of storage
24/7 customer support
Unlimited bandwidth
Free domain
Free business email
24/7 security monitoring and DDoS protection

24/7 customer support
Supports unlimited websites
Unlimited bandwidth
Unlimited sub-domains
24/7 security monitoring and DDoS protection
Free business email
Unmetered storage

24/7 customer support
Supports unlimited websites
Unlimited bandwidth
Unlimited sub-domains
24/7 security monitoring and DDoS protection
Free business email
Unlimited storage
Free SSL certificate
Unlimited databases
2x memory and processing power

24/7 customer support
Unlimited bandwidth
Unlimited websites
Unlimited sub-domains
Free business email
Free SSL certificate
Unlimited databases
Unlimited storage
2x maximum website traffic
2x memory and processing power
24/7 security monitoring and DDoS protection
From the pricing rates comparison, it is clear that GoDaddy offers more features in its plans compared to Network Solutions. Besides, its plans are cheaper, even though they have more impressive features.
And The Challenge Winner Is...GoDaddy
When comparing the Network Solutions vs GoDaddy hosting providers, I was impressed by their commitment to enhancing the user experience. While Network Solutions brings impressive experience having been in the market for more than 40 years, GoDaddy uses innovation to get its way.
The innovation demonstrated by GoDaddy saw it offering better support services and an intuitive user interface. Though Network Solutions was faster than GoDaddy, I found its hosting plans expensive. For example, the lowest plan on Network Solutions costs $5.69/month ($68.28/year), while the cheapest plan on GoDaddy costs $2.99/month ($35.88).
The design of Network Solutions is largely targeted at personal websites and small businesses. This implies that when your business grows, you have to shift to other top hosting providers such as GoDaddy, A2 Hosting, or HostGator. Therefore, whether you want a personal or business website hosting provider, I recommend that you go with GoDaddy.