Last Updated on
Shopify is the name everyone is familiar with. They're one of the leading brands in eCommerce platforms, providing entrepreneurs with access to a myriad of gorgeous themes, customizable templates, and fantastic service. 
Who is CommerceHQ? They're the new kids on the block and they've entered the scene with quite a bang. The reason they've managed to cause such a stir is because they're offering their users a fully-comprehensive deal. CommerceHQ includes absolutely everything you might need for a successful launch and ongoing success as an eCommerce store owner.
Disclosure
As an independent review site, we get compensated if you purchase through the referral links or coupon codes on this page – at no additional cost to you.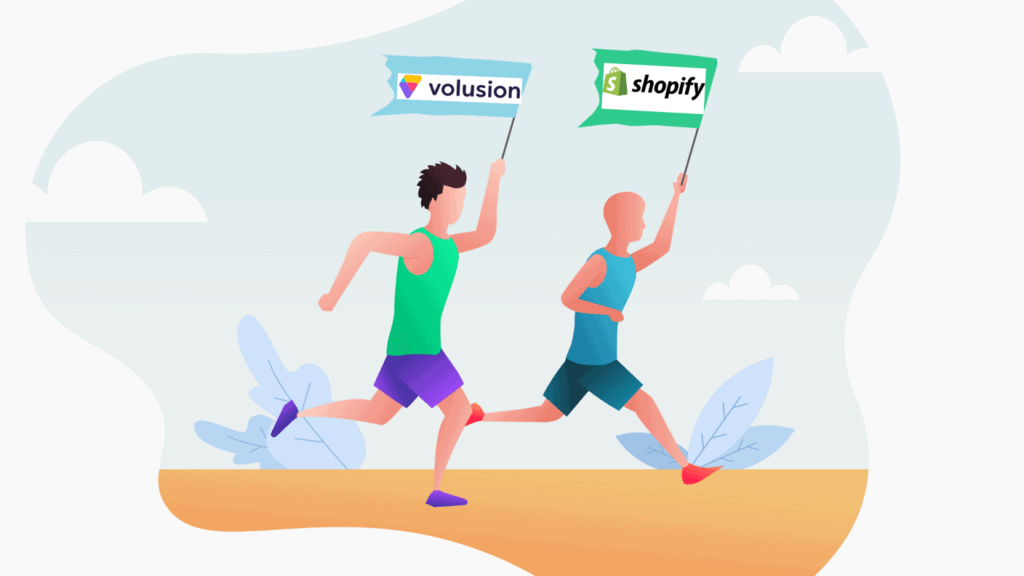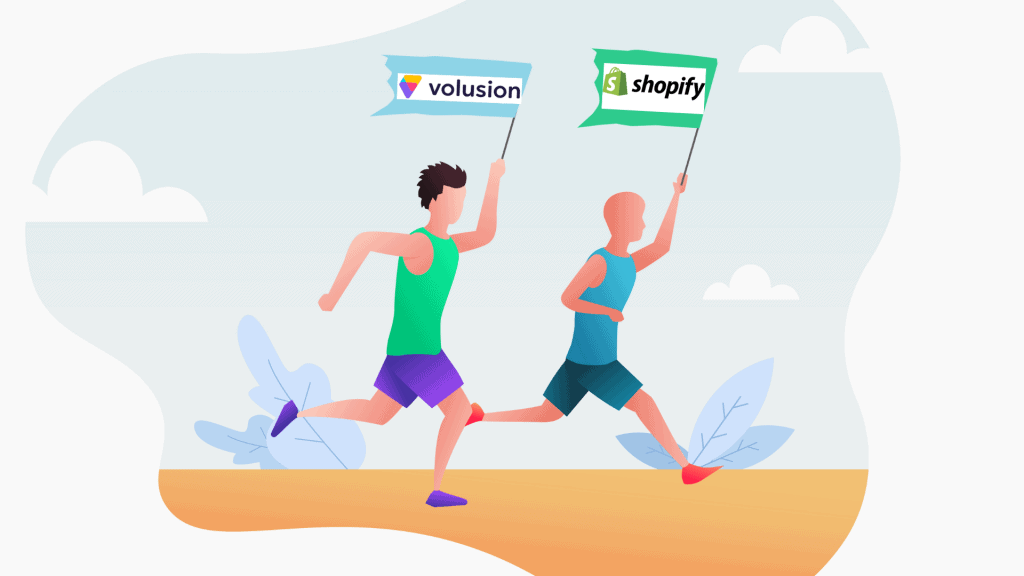 Shopify vs. CommerceHQ: The Comparison
Commerce HQ is more evolved than Shopify. Shopify is a great platform but it'snot optimized the way COmmerceHQ is. It's a specially-built platform that caters to the needs of dropshippers and eCommerce entrepreneurs. It increased conversions for sellers with its added features and it removes many-a-headache for newbies. It's just so easy to use!
| | | |
| --- | --- | --- |
|   | Shopify | CommerceHQ |
| Price | 4.5 / 5 | 3 / 5 |
| Overall Value For Money | 3.5 / 5 | 5 / 5 |
| Ease of Use | 4 / 5 | 4.9 / 5 |
| Features | 3.5 / 5 | 5 / 5 |
| Customization Capabilities | 5 / 5 | 3.5 / 5 |
| Customer Service and Support | 4 / 5 | 4 / 5 |
What you need to know about Shopify versus CommerceHQ: The 5 main differences
Both platforms serve budding and established entrepreneurs in the eCommerce niche. However, Shopify is better suited to those who are familiar with the digital world and marketing a new store. COmmerceHQ is ideal for those who are new to the field. Here are five main differences between the two;
1. CommerceHQ allows multiple stores 
You can have up to 6 stores on CommerceHQ at no additional charge. This means you can have one parent store, your primary store, and build smaller initiatives around that. Shopify is a per-store deal, and it can take a significant amount of time to build and manage each separate store. If you want to start a small conglomerate from the moment you launch, Commerce HQ provides you a far more comprehensive set of features to achieve that. 
2. Shopify enables more customization in terms of themes
If you know what you're doing, or, if you have a great team of designers and developers ready at hand, Shopify enables its users to get creative. There is no end to the customization features that Shopify enables in terms of its themes. CommerceHQ has pre-optimized themes that are designed to convert browsers into buyers. THis makes it a great option for those who are new to eCOmmerce, or for someone who has the capital to launch something instantly but not the patience to build it. If you want a store that's not limited by the themes you're provided, you will have to opt for Shopify. If you're happy with a preset list of options that will roll into conversions as soon as you launch, opt for CommerceHQ. 
3. CommerceHQ has far more conversion-friendly features
You're not limited by what you can achieve with either platform. Shopify enables as many added features and plug-ins as you need in order to make it all work and give you the best conversion rates possible. However, CommerceHQ includes these features you would normally have to hunt down for yourself, in their standard package. What do these features look like? Mostly, you're able to run as many sales as you want and you can customize them for targeted products. This includes the tools to run dot sale campaigns, upsell campaigns and conversion campaigns. It's all there and ready for you to discover. WIth Shopify, you will need to do some research to learn how to run these sales and which plug-ins or added features you will be needing. 
4. CommerceHQ has a built-in shipping fulfillment service
Again, it's just handy to have. Shopify requires you to outsource your shipping fulfilment process or pay extra to enable this feature. CommerceHQ, on the other hand, has this feature ready to roll as part of their package. CommerceHQ's check-out page is also ridiculously simple and easy – this is a feature that has proven to increase conversion rates significantly. There are fewer abandoned carts and more people completed their purchase the first time around. 
5. CommerceHQ is a drag and drop platform 
While both platforms are built on a drag-and-drop basis, Shopify enables far greater customization. Not only in terms of the themes. It's a platform designed for use by professionals who know what they're doing and understand what they want. Although Shopify is used by many entrepreneurs and dropshippers, unlocking its full potential requires a significant amount of research into plug-ins and extra features that will improve conversion rates. CommerceHQ enables less customization, it is the platform that's at the ready with everything you need to be successful. You can't deviate from the themes, you can only drag and drop what you like and enjoy the benefits of the features that are created with the primary goal of optimizing your conversion rates. 
CommerceHQ Reviews: Are they Legitimate?
CommerceHQ reviews reveal a number of fantastic features included in their packages. The value far exceeds what you're paying, and it's hardly surprising that so many people question whether or not it's for real, is it legit? Is it a scam? Or do they fall short on some of the claims they make? First, let's have a look at their features:
A number of apps are built-in and included in the original cost

Visual store builder that's ridiculously easy to use

Print on demand features

High converting themes included for free

Free SSL certificate

Free hosting

No processing fees

Exceptionally easy to use

Quick set-up means you get to skip forward to the part where you make money, really fast
Every feature offered by CommerceHQ is created to assist the store-owner to get more conversions, faster. If it's not serving that purpose, it's a waste of time. That means this platform is one of the easiest to use and be successful in. 
How do they know so much about eCommerce? Well, the founders are Jon and Vlad, two incredibly successful high-level eCommerce giants. They've gone though the trial and error phases and discovered the precise recipe for success in this niche. They've created a platform that encompasses everything you need to achieve an excellent conversion score. 
What's great about CommerceHQ? It's the real-deal. You get what you see. If they claim you have a feature included in your package – that feature won't simply exist, it will be optimized to drive your store towards success. Even better? There are no hidden costs. They're one of the most upfront service providers in the industry. 
Shopify vs. CommerceHQ: Final Verdict + My recommendation
Shopify will always have its place in the market, but if you're looking for a way to fast-track your success and become the proud owner of a high-converting eCommerce store, CommerceHQ simplifies the process. 
Shopify's selling point here is that they're highly adaptable and their platform is easier to customize. It is  unfortunate that there are additional costs to have even half of the features you enjoy with CommerceHQ. 
That's not to say COmmerceHQ is perfect. You have to consider their potential weak points and pitfalls, too. For one, COmmerce HQ has no live chat or phone support, they work exclusively with a ticketing system, resolving issues via email. There is also no mobile app as yet – there may be in the future but this hiccup can deter a good many shoppers from making purchases.
 As much as the platform is ridiculously easy to use, the visual builder is a tad complicated – you can figure it out easily enough – but there's that small learning curve to factor in. Also – although they offer significantly high value for money, they are somewhat more expensive with their entry-level plan coming in at $97. 
eCommerce FAQ
Is a Shopify store worth it?
Shopify stores are quite affordable. Your Shopify store will serve as the platform you cann use as the base into which you add all of your additional features and plug-ins in order to run specials, extend marketing campaigns, and improve your conversion rates. Shopify has an excellent reputation and for that reason, it is well worth it. 
What is CommerceHQ?
CommerceHQ is a new platform that is designed for dropshipper or entrepreneurs determined to succeed FAST. It requires a larger monthly cost than many of its competitors, like Shopify, but it comes packed with features. In fact, it is one of the most comprehensive platforms around, providing you with everything you will need to run a highly successful ecommerce store. 
What is Dropified?
Dropified is one of the platforms that works in a similar manner to CommerceHQ. It provides a place for dropshippers and entrepreneurs to create their online store and fulfill their orders. It enables simple and straightforward purchasing as well as packaging and shipping. It's far simpler than many of the other service providers in this niche and it doesn't come with the


Our #1 Choice For Hosting Blogs
62% Off Exclusive Offer Applied at Checkout