Last Updated on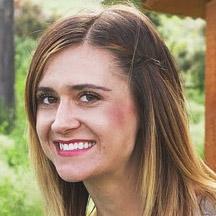 Hi, I'm Karen Evans, the founder of Start Blogging Online! Start Blogging Online is the one-stop resource center for anyone who's interested in starting a blog.
It seems everyone and their neighbor is a blogger these days.
You hear your colleague gushing excitedly about her latest fashion blog project. Your mom calls to tell you that your cousin has just launched a blog on recycling.
Darn, you want to start a blog to share your knowledge with the world too!
BUT you're not a techie and have no idea what those weird computing acronyms mean. So where do you start?
Over the last five years starting blogs from scratch and running them, I experienced both viral hits and the sound of crickets upon hitting publish.
In that time, I also developed my own systems, processes, and playbook to maximize the chances of blogging success.
I'll open the curtain, bust common myths and show you the secrets to blogging success on this website.
I'll share with you my tools and how-tos that you can use in the real world (not just theory).
You'd find interviews, guides, and courses on how beginners successfully launch new blogs, the process to start and manage a blog and mistakes to avoid.
I created Start Blogging Online because I want to help out beginners who feel like they're hamsters running on a treadmill and getting nowhere.
I know exactly what it feels like cos I've been there. I want to tell you that it's possible to succeed at blogging and I can help you reach that goal.
My blog is geared towards:
Beginners who are looking to dip their toes in the world of blogging
Small blog owners who are looking to improve their blogs
And anyone else who wants to learn about the blogging world
If you've ever struggled with any of these questions:
"Which types of blogs suit me best?"
"How do I get my fledgling blog off the ground?"
"How do I get more readers?"
"How can I monetize my blog?"
"How do I keep up with the latest trends in the blogging space?"
You're in the right place.
As mentioned earlier, there are proven strategies you can follow to minimize risks and maximize the chances of success in your blogging journey.
Readers will get the step-by-step system I use to set up blogs, get more visitors and monetize —without having to make a huge time or money investment.
Since launching the guide in March 2013, over 9,500 people have launched their own blog using this guide – and that's something I'm proud of.
I want to help 10k people launch their own blogs within 1 year and I challenge you to follow along and do it with me.
I'll outline the strategy for newbie bloggers to get from zero to hero within a year. If you want to embark on this journey with me, sign up to my free blogging course and newsletter!
Karen Evans is an expert marketer who built and managed 20+ successful blogs, some with 500k+ monthly visitors, in various niches.
Tired of seeing beginners take a scattergun approach towards their blogs and eventually crashing and burning, she set up Start Blogging Online as a guiding beacon for them.
If you struggle to set up your blog or just want to get some quick help from me, use the contact form below. I'm currently doing it for free, so grab your chance. 🙂
P.S. It'll take me roughly 48 hours to get back to you. Weekends could be longer. Since my blogging guide went viral, I get more than 100 emails a day. This is something really hard to keep up with.
P.P.S. Before sending an email, please try to set up your blog by following the guide here first. Just start from step one and move forward, step by step. It's VERY simple, I promise.