Last Updated on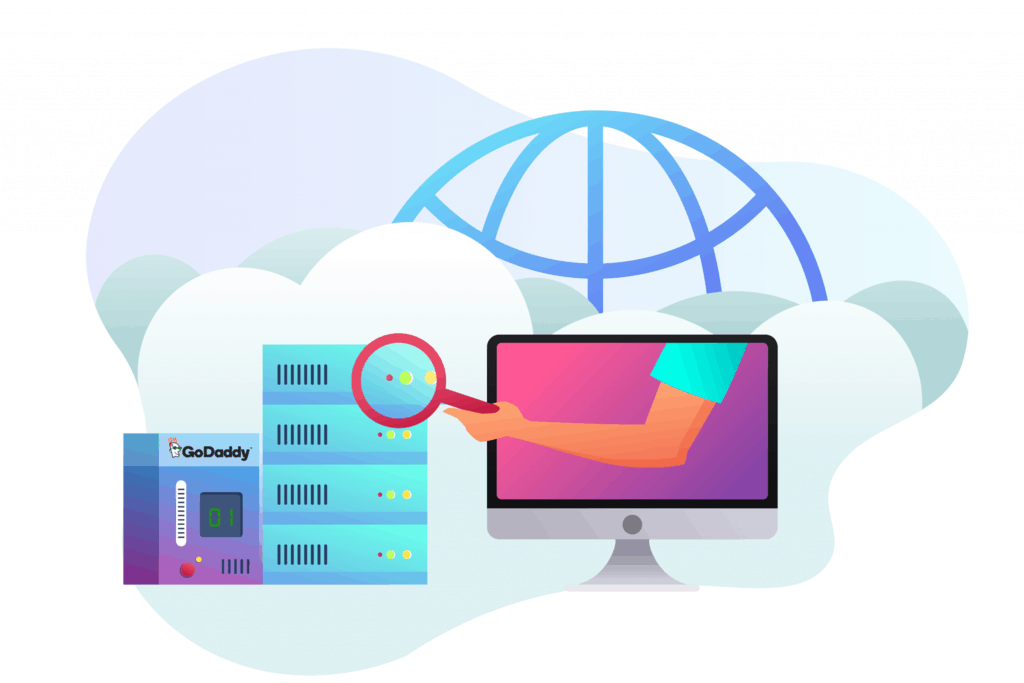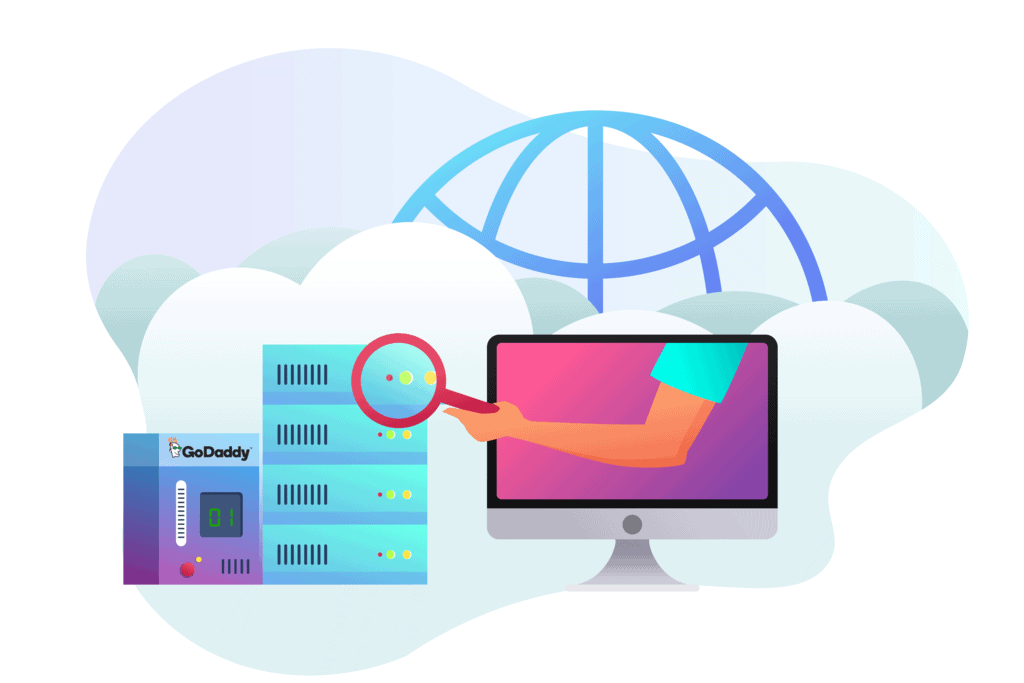 GoDaddy is one of the top brands in the website hosting niche today. The company has made a name for itself with impressive services that go beyond being a simple website and blog hosting site to domain registration and digital storage.
Disclosure
As an independent review site, we get compensated if you purchase through the referral links or coupon codes on this page – at no additional cost to you.
For years, GoDaddy has been working to topple the best WordPress hosting providers, such as HostGator and SiteGround, to become the undisputed leader in the hosting industry. Even as the hosting provider improves its services, the question is: "Is GoDaddy WordPress hosting the right choice of provider for you?"
In this GoDaddy WordPress hosting review, I dig deeper into the hosting provider to explore its history, performance, plugin partnerships, and other core features to help you make the right decision.
GoDaddy was founded in 1997 by Bob Parsons, who initially launched the company with the name Jomax Technologies. The name GoDaddy was adopted in 1999 following a suggestion by a group of company employees.
The company grew rapidly and hit 10 million clients and $100 million in annual revenue by 2005. Other key growth indicators that have taken place in GoDaddy's journey since inception include:
In 2013, GoDaddy acquired the famous domain marketplace referred to as Afternic from NameMedia.
In 2015, GoDaddy acquired the Marchex Portfolios and Worldwide Media.
In 2017, GoDaddy won the Stevie® Awards for Exceptional Customer Service.
By early 2019, GoDaddy had over 17 million clients and managed more than 75 million domain names.
GoDaddy's accelerated commitment to support WordPress can be traced back to 2015 when the hosting provider hired Gabriel Mays to head its WordPress unit. Mays has been instrumental in supporting GoDaddy's WordPress teams, having worked for other organizations such as the United States Marine Corps and May Financial.
GoDaddy expanded their WordPress support to the community by supporting local WordCamps taking place across the globe. WordCamps are global events that help to bring together WordPress folks, celebrate WordPress, share new discoveries, and increase WordPress use. GoDaddy also sponsors WordPress events that are prepared by WordPress communities in different countries.
GoDaddy also encouraged developers of a 40-video WordPress beginner series to give them away for free. This was critical in supporting faster development of WordPress and GoDaddy growth.
GoDaddy WordPress hosting review
Is GoDaddy WordPress hosting good? If you have been wondering if GoDaddy is a good option, know that the hosting provider has developed top-notch features that make it a great consideration for both pros and newbies in web design and development.
GoDaddy managed WordPress hosting features reviewed
Today, more than 30% of websites are powered by WordPress. Therefore, no web hosting provider wants to be left behind. The most preferred WordPress hosting service by hosting companies is Managed WordPress.
What exactly is Managed WordPress? This is a secure and faster platform for building and managing WordPress hosting sites. It comes with superior site security, support, fast loading time, and a range of other features to help your website run smoothly.
Here are some of the top GoDaddy features:
Moving your website to a new hosting provider can be a herculean and risky exercise. You are faced with the risk of losing data when moving the website or unwanted errors that could compromise the website operations.
GoDaddy WordPress hosting can help you avoid this problem by providing seamless website migration. You do not even need to hire a professional to migrate your site to a new host. Simply follow the free website migration procedure to export all your files without losing data.
If you get stuck, the GoDaddy customer support will be there to provide a step-by-step guide on how to safely migrate your site. Remember to always backup your website before commencing the migration process.
Automatic WordPress core software updates
For your WordPress website or blog to run optimally and securely, it is prudent to install the latest updates. Failing to run the updates could put the website at great risk of getting attacked.
To address the problem, GoDaddy WordPress comes with an auto-updater that ensures you are always on the latest software. Now you can relax knowing the website will never miss an update whether you are away, asleep, or engaged elsewhere.
Once your website is successfully hosted, it's time to focus on getting found by your target customers. To be discovered, get ranked at the top pages, and drive traffic and conversion, you need to write website content for SEO (Search Engine Optimization) as well as for human beings.
The WordPress SEO plugin allows you to explore your website's health and identify key gaps that stand in its way from getting discovered and ranked at the top of search engine result pages (SERPs). The plugin can help you to identify errors and derive suggestions that can be used to get better ranking.
What I found most impressive is the SEO plugin's ability to allow competitor analysis. This implies that you can look at the SEO strategies used by competitors and use them to improve yours. This can help propel your website to the top of SERPs.
The WordPress SEO plugin is a great partner to help you achieve more with your WordPress blog or site. For more insights, you should consider linking it with other analytic tools such as Google Analytics.
Daily backup with simplified one-click restore
To lower the risk of losing your website data, GoDaddy WordPress offers daily backups. This means that you can fall back to the state that your website was in the previous day in the event of a loss.
In addition to the regular daily backups, GoDaddy also makes restoration as easy as a click. Note that this does not require you to hire a specialist. Simply follow the GoDaddy's restoration guide to safely restore your website.
Reliable staging environment
GoDaddy appreciates the need to provide you with the right platform to test different plans and features. Whether you plan to test the speed of a selected plan or the integration of a new feature, GoDaddy encourages you to do ample pre-tests before making the final decision.
Staging helps users to identify issues that might need fixing before a feature such as a plugin is installed. If you are a developer, this is also an opportunity to test new features before deploying them.
GoDaddy hosting plans and pricing
GoDaddy vs WordPress hosting: Which is the cheaper option? It is important to note that all the GoDaddy web hosting come with WordPress hosting platforms and support. In total, GoDaddy offers four main hosting plans; Basic, Deluxe, Ultimate, and Pro 5+.
The Basic plan: This plan is tagged $2.99 per month and is considered the ideal option if you are getting started with web hosting. The plan supports one website, 10GB of solid-state drive (SSD) storage, and a free domain if you purchase an annual plan.
The Deluxe plan: This plan costs $3.99 and is the ideal option for a website that has grown, with traffic reaching 100,000 visits. Like the Basic plan, the Deluxe option also supports one website, offers larger storage of 15GB of SSD storage, a search engine visibility wizard, and a free domain if you buy the annual plan.
The Ultimate plan: This plan is for medium to large businesses and is tagged at $6.99/month. It offers you 30 GB of SSD storage, free domain if you buy the annual plan, and free SSL certificate in the first hosting year. The plan supports two websites and you should consider it if your business attracts about 400,000 monthly visits.
The highest plan is the Pro 5+ that is $27.99/month and supports up to five websites. The plan offers 50-200 GB of SSD storage, auto-backup and restore, free SSL certificates, and free site maintenance tools. The plan is ideal for users with about 800,000 monthly visits.
The above four plans come with premium WordPress hosting platform, automatic WordPress core software, security updates, and the one-click migration tool. They also allow you to access to thousands of free themes and plugs to extend the operations of your website.
GoDaddy WordPress hosting ease of use
One of the primary goals of GoDaddy is to offer an intuitive dashboard that makes it easy to identify and use various hosting features. Both the regular hosting user interface and WordPress hosting dashboards are impressive but have striking differences.
Unlike the regular cPanel that is common in most hosting services today, the GoDaddy WordPress dashboard allows you to access most of the features with a single click. On the top right section, you have the option of initiating backups, staging, settings, and domains.
On the left side, you can pull out the WordPress admin and check for updates to your WordPress site. It is important to note that you can also follow the performance of your WordPress website to know whether it is delivering the results you want or not.
The video below is a demonstration of how to install WordPress on GoDaddy:
GoDaddy WordPress security
As computing and web hosting technologies advance, attackers are also looking for better methods of breaking into your website to steal information without getting noticed. One method that attackers use is injecting malicious codes into the targeted website to deface or gain access to sensitive information.
Because attackers can use malware that takes the form of WordPress files, GoDaddy runs daily scans to identify and destroy them. The goal is identifying the malware before it can harm your site or spread to others. Here are the primary methods used to keep your website secure:
GoDaddy uses 24/7 monitoring for all websites and blog activities hosted on its platform. In many cases, malware files are noted and destroyed even before you can realize that they were aimed at your website.
The GoDaddy bots are designed to identify and block fake traffic, requests, and spam targeted at your website.
GoDaddy uses automatic updates to ensure your website is running on the latest version. Being on the latest WordPress version and WordPress plugins implies that you are protected against emerging threats.
GoDaddy further pre-scans all the WordPress plugins so you don't have to worry about them bringing malware to your website.
The servers hosting your website are protected using the latest resistant materials and are hosted in high-security data centers to keep them safe. Only those with security clearance are allowed into the data centers for maintenance and updates.
GoDaddy website builder review
To empower its customers, GoDaddy has an all-in-one website builder (GoCentral) that makes it easy to create professional websites without any coding or advanced computing skills. Instead of hiring a web designer to create your website or starting from scratch with new templates, GoCentral is different.
Once you have selected a template, simply drag and drop the preferred icons, texts, and images to give your site the intended look. GoCentral website builder allows you to get a brand new website in less than an hour because bulk of the work, such as coding, has already been done. GoDaddy also has experts waiting to help you get the website up and running faster or resolve any issue you might encounter.
The website builder allows you to add more features and forms for accepting payment, managing inventory, and generating calls-to-action. You only need to be creative or check what competitors are doing to know what features to add to your website.
You should also use the SEO tools to help your website get discovered on search engines, such as Google, and social media, like Facebook.
To know the commitment of a company to its targeted clients, one of the components that you should always explore is customer support. On this, GoDaddy did not disappoint.
I was impressed by the high level of professionalism displayed by GoDaddy in all channels of support to its clients. A direct call to the company support line makes it possible to get instant answers.
To make the direct phone call even more effective, GoDaddy provides you with a local number so you can talk to support staff in your native language. For example, there are call numbers for the United States, Canada, and India, among other countries where GoDaddy operates.
Another method of getting direct support is through the live chat. When you click the Live Chat option on the GoDaddy website, it takes less than three seconds for a support representative to answer.
If you want to learn about hosting services or related features, GoDaddy also runs a comprehensive knowledge base that comprises of resources such as articles, videos, and infographs. It is a great starting point for beginners or web developers who want to learn about common do-it-yourself tricks in web hosting.
In this GoDaddy WordPress vs regular hosting review, I explored the main pros and cons to help you identify the best option. Here is a summary of these pros and cons.
This service is very cheap. With only $2.99, you can enjoy up to 10GB of solid-state drive (SSD) storage and an additional free domain if you pay on a yearly basis.
GoDaddy WordPress hosting provides you with unlimited bandwidth. This is a great advantage compared to other hosts, such as WP Engine, that limit users to only 25,000 visits on the starter plan.
GoDaddy has simplified the process of setting up hosting services without hiring a professional. If you get stuck, GoDaddy's responsive support will be there to offer help.
The GoDaddy user interface is easy to use. While it is true that this is not the common cPanel that you might be used to, I found it very simple to understand and use.
The customer support of GoDaddy is very impressive. The company has multiple support channels such as live chats and a knowledge base for clients to select the preferred option.
Offers a reliable website builder that makes it easy, even for people without a computing background.
GoDaddy provides you with the option of using the industry-standard cPanel at a fee.
GoDaddy lost a big portion of its market after supporting the SOPA and PIPA bills in 2011. These bills sought to limit internet access but the market felt the internet should be free to allow free flow of ideas.
GoDaddy makes it difficult for its clients to leave. Though every company has its customer retention strategy, GoDaddy's effort to keep you stuck is a big drawback. Just like the company makes it easy to join, leaving should be equally simple if you are unsatisfied.
GoDaddy does not provide you with an SSL certificate if you select the Basic or Deluxe plan.
WordPress GoDaddy hosting: a budding option
Since 2013, GoDaddy has greatly improved its services, including WordPress hosting and is a promising hosting provider. From its price to support and plans, all the components of the hosting services are appealing. During this GoDaddy WordPress hosting review, I established that WordPress enriches the common hosting services because it is available when you purchase any of the four plans.
The main undoing of GoDaddy is that it supported the limiting of internet access in 2011 during the SOPA and PIPA bills. Also, most of the best WordPress features are only available in the top Pro 5+ plan.
Our GoDaddy WordPress hosting review final rating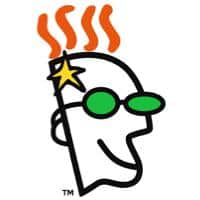 Is GoDaddy good for hosting? Although most of its features—such as regular scans, daily backups, and a robust website builder—appear outstanding, I would only recommend GoDaddy to people who are new to WordPress.
If you want more premium WordPress services, consider looking for another hosting provider, such as HostGator or DreamHost, that is approved by WordPress management. We award GoDaddy 3.5 out of 5 stars


Our #1 Choice For Hosting Blogs
62% Off Exclusive Offer Applied at Checkout