Last Updated on
Welcome from all of us at StartBloggingOnline.com. We're a motley crew from all over the globe who are fortunate enough to be able to work either from home or remotely, without a boss hanging over our shoulders from 9-5.
But how does this help you?
Between us all, we have collectively made DECADES of mistakes before we found a way to be our own bosses and make a comfortable living with just a computer and an internet connection…
Now we are making it our goal to teach driven people like YOU exactly how to start a blog that can supplement your current income, or completely replace that paycheck so you have the freedom to live life on your own terms, instead of somebody else's.
Nationality: Bangladeshi
Lives in: Dubai
Proudest achievement: Graduating BSc Honors in Applied Accounting
Passion: Learning and studying new things untill my brain is full to the brim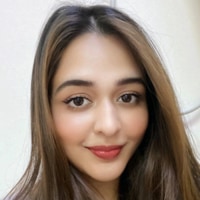 Hi everyone, I am Lamia.
I am a simple girl working my way through life one day at a time. Education-wise, after completing my honors, I decided to get a professional degree and am a part-qualified Chartered Accountant, working my way toward completing it sometime soon.
Career-wise, I have been a lot of things. From being a teacher, an assistant, accountant, bookkeeper to content writer and blogger, I have done it all and I have absolutely loved all my jobs to the fullest.
Here at Start Blogging Online, I work behind the scenes uploading and formating the content ready for public consumption.
Nationality: Filipino/Canadian
Lives in: Canada
Proudest achievement: Cutting my own hair twice during lockdown
Passion: Learning about things of interest & creating things that offer value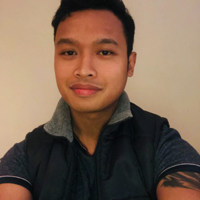 Hello, I'm John.
I'm a freelance writer and one of the content writers for Start Blogging Online.
I've always loved the idea of being able to work remotely on a schedule that's more or less on my terms, so it's nice to be here.
Most of my free time is spent with family, learning and creating (or trying to create) things that can run almost independently.
I hope you learn something useful from my articles. 🙂
Nationality: Pakistani
Lives in: Islamabad
Proudest achievement: Volunteering as a permanent member of Humanity First charity organization
Passion: Web development (Laravel). Learning new technologies and becoming a full stack MERN developer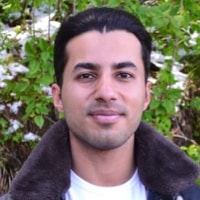 Hi everyone, I'm Mirza.
I am a back-end web developer with a passion for coding, learning new technologies and writing on just about anything.
My passions also include kickboxing, which lets me loosen up my body after spending about 8 hours every day behind the desk.
I am currently working for Kingmakers as a content writer and learning new things every day. If there is one thing I've learned, it is to diversify one's self and to be reactive in any situation.
Nationality: South African
Lives in: South Africa
Proudest achievement: Leaving behind my full-time office job to follow my passion of blogging and sharing knowledge
Passion: Understanding the human condition. I love analysing what drives people's decision-making processes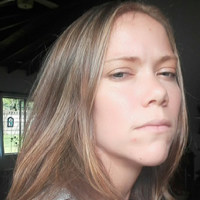 Hi, I'm Dee.
I'm a lifelong writer but I started monetizing my passion 7 years ago.
When I'm not being a complete word-nerd (Hemingway, anyone?) I love gardening, experimenting with oil-free vegan cooking, and discovering the world through the eyes of my 4-year-old daughter.
I'm passionate about self-empowerment (for everyone) and helping people to reach for a greater destiny.
Nationality: South African
Lives in: South Africa
Proudest achievement: Graduating Cum Laude for my MA Politics degree
Passion: Fixing commas and other English language errors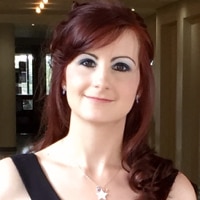 Hey everyone, I'm Denine.
I come from a very diverse background, educationally and career-wise. If I had a choice, I'd have loved to be a student at university for the rest of my life. And I'd study pretty much anything and everything! I love learning new things and this has been so beneficial in my career.
From writing, teaching ESL, and event management (and a few other gigs), I have finally found where I fit in best – working remotely and doing what I love most.
Here at Start Blogging Online, I'm the Chief Editor (and I deny any knowledge of any old content that has yet to be updated! :-D)
Nationality: English
Lives in: England
Proudest achievement: Quitting the rat race and working for myself
Passion: My family, helping others, sport, fitness, nutrition, gaming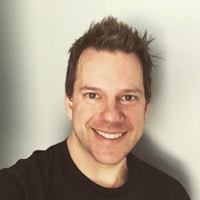 Hi there, Chris at your service!
Somehow, I ended up writing online content and helping people shift away from a traditional 9–5, which is where I was stuck—in a pressured environment as an accountant, not seeing my family much.
My life HAD to change, so with a lot of blood, sweat and doughnuts (yes, I spell funny because I'm a Brit), I made the leap of faith, and it worked.
And now, with the help of the team here at SBO, it's your turn!
If I could you give you one bit of advice, it's this:
Make sure your reason for doing something is more powerful than the reason to give up.
Nationality: Welsh
Lives in: Germany
Proudest achievement: graduating to Grandad cardigens from shell suits
Passion: on-page SEO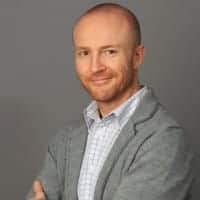 Hi all, I'm Chris.
Up until 2018 I was pretty much going nowhere in dead-end jobs that were slowly sucking the soul out of me (ring any bells?)
I got to working with this amazing team after joining one of Hayden's online link building courses where the challenge was to get as many backlinks as humanly possible in 6 weeks.
Now, with the help of the rest of the team, I'm going to do my best to help you guys find a way to make a website that provides your own online income.
Nationality: Croatian
Lives in: Croatia
Proudest achievement: Partying for four days straight without a minute of sleep
Passion: Hedonism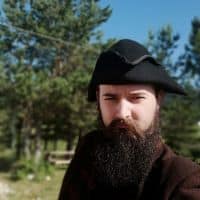 Hi, I am Ante.
I am a jack of many trades who dabbles in writing, acting, movie production, mixology (the science of inventing cocktails), larp design, etc.
In general, I do whatever I feel like doing at any given moment and ideally turn it into a source of income.
Currently, I am writing articles covering the best best web hosting services for Kingmakers, organizing larps with Terrible Creations, and preparing the production of documentary series about Croatian fortresses.
Nationality: American
Lives in: Florida
Proudest achievement: Being a father to my two wonderful children
Passion: Creating systems and procedures that make work easier and more efficient.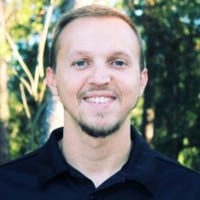 Hi there, I'm Jeremy!
I'm a task-oriented individual who loves to continuously learn new skills which can be applied to whatever project I am working for.
I have a diverse background having started my career in public accounting fresh out of college then quickly moving to a retail franchise where I was forced to learn about marketing and management. I helped add over $1mm in sales over a five year period.
The last couple of years I have been focused on overseeing diligence for the acquisition of small businesses at Kingmakers.
Nationality: Japanese/English Canadian
Lives in: Mexico
Proudest achievement: 
Passion: Creating opportunities for people to earn a full-time remote online income.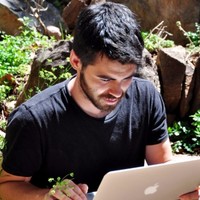 Hi, I'm Hayden!
In 2011 I discovered niche sites and decided to scale it hard – I built over 3000 sites in just under a year. It was by far the least I have ever worked and was the closest thing to printing money that I have ever done.
In 2012 I started the blog NoHatSEO.com that started out as an experiment which was formed with just a few hours of work, but it quickly became popular in the niche site space.
It was created out of frustration with the salesy and secretive IM space that says one thing and does another, so I vowed to share advanced tactics for free. I invented a technique to find expired domains and was the first person to publicly talk about building PBNs.
Nationality: Romanian
Lives in: Canada
Proudest moment: Letting a work colleague beat me at Fifa so he felt he achieved something that day
Passion: Helping others enter and succeed in the digital marketing world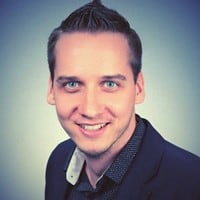 Hey all, I'm Vlad!
I'm a veteran in the digital marketing space with over 9 years of experience running digital marketing campaigns for some of North America's largest brands.
I have successfully executed comprehensive digital marketing campaigns for over 100 brands including Expedia, The Keg, Postmedia, Second Cup and Easy Financial.
The industries I have most experience running Search Engine Optimization and other digital marketing campaigns in are Travel and Hospitality, Finance, and the B2B Tech space.
Nationality: Russian
Lives in: Canada
Proudest achievement: Beating Vlad at Fifa on PlayStation 4
Passion: Creating systems and processes to improve everyones quality of life.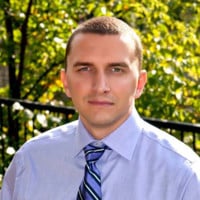 Hi there, Dmitri here!
I have over 16 years of experience in all aspects of web development, online marketing and user experience.
I love working with different types of businesses across various industries and have a passion for developing unique solutions to complex problems.
Currently I hold the role of director of technology and analytics at kingmakers.
Nationality: American
Lives in: USA
Proudest achievement: Not shaving for 6 months
Passion: Helping people realize their dreams both in their personal lives, as well as in their career/online aspirations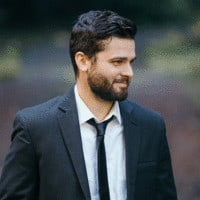 Whats up?
I'm Kylon, president of Kingmakers Inc.
I'm massive on setting up efficient business systems and the development of teams, both on a personal and professional level.
I'm also not sure why I got shoved to the bottom of the page.
Nationality: Canadian
Lives in: Mexico City
Proudest moment: Managing to force a smile for this picture
Passion: Keeping my tie straight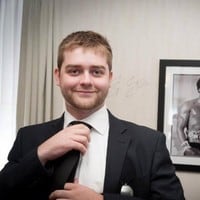 Hi guys, I'm Quinn!
I come from a strong IT and business background working for some of the largest companies in North America.
I have held senior level positions in many different business sectors including education, medical and banking.
Now I work as director of acquisitions at Kingmakers.
Contact the Start Blogging Online Team!
Got any questions or comments for the team? Great, we always like to hear from our readers!
Leave us a message below and allow 48 hours for a response. That doesn't include weekends… we don't teach people to achieve their dreams online so they can work weekends ya know! 😉


Our #1 Choice For Hosting Blogs
62% Off Exclusive Offer Applied at Checkout