Last Updated on
Deciding on the best dedicated server hosting can be a tricky task even if you are tech-savvy. However, with the many options available, you should be able to find something that fits all your requirements along with your budget.
There are numerous reasons to choose dedicated server hosting over shared.
Disclosure
As an independent review site, we get compensated if you purchase through the referral links or coupon codes on this page – at no additional cost to you.
With a dedicated server, you won't have to worry about your server's CPU or RAM being bogged down by other websites. Maintaining an online presence is harder and harder these days. Your customers are likely to head somewhere else if your site is bogged down and running slow.
Choosing a dedicated server hosting provider for your hosting can even save you money in the long run. A dedicated hosting provider will incur the cost of building your website, reducing your overhead, and providing you with a better return on your investment.
So, you've made your decision. You want dedicated server hosting for your website. This is where things can get complicated. Don't worry; you don't need to know the difference between Uplink, CPU Speeds, and Bandwidths to make an informed decision.
This guide will provide you with the top 5 dedicated server hosting sites out there, so you can choose which will be the best dedicated server hosting for you.
| Rating | Company | OS | Disk space | Overall rating | Link |
| --- | --- | --- | --- | --- | --- |
| 1 | HostPapa | Windows Linux | 500GB - 1TB | 5/5 | |
| 2 | LiquidWeb | Windows Linux | 211GB - 1.8TB | 4.7/5 | |
| 3 | InMotion | Linux | 500GB - 1TB | 4.5/5 | |
| 4 | BlueHost | Linux | 500GB - 1TB | 4.5/5 | |
| 5 | 1and1 | Windows Linux | 500GB - 6TB | 4.2/5 | |
| 6 | iPage | Linux | 500GB - 1TB | 4.1/5 | |
| 7 | A2Hosting | Linux | 1TB - 2TB | 4/5 | |
Here are the best dedicated server hosting providers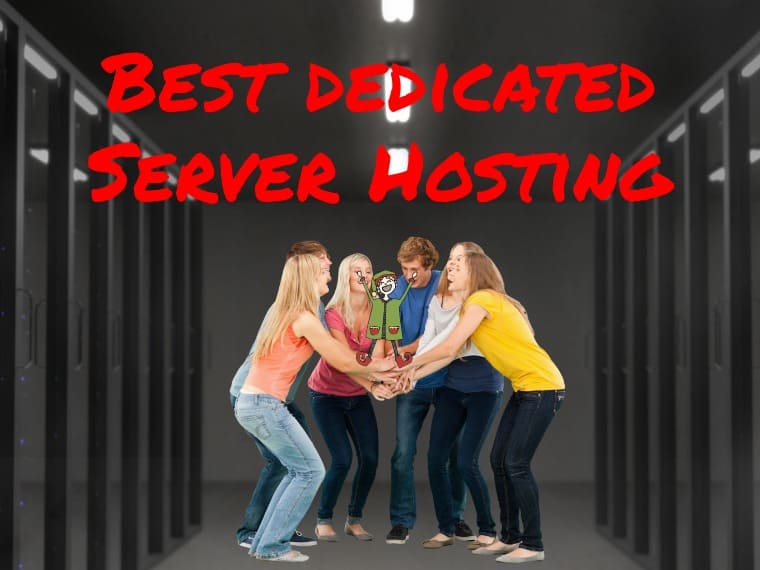 1. HostPapa (Best dedicated server hosting)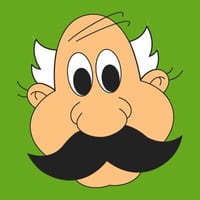 HostPapa is an incredibly powerful and flexible choice for just about any business. Whether your company is seeing 10 or 10 million visitors a month, you should be able to find a plan that suits your needs.
After a quick, easy setup of about 6 minutes, you will have a server of your own in about 24 hours.
Among other free tools you can trust, included with each dedicated server is cPanel, that will give you more control of your website.
If you are looking for a server hosting site that can provide you with more than the average IP addresses, HostPapa dedicated hosting may be worth looking into for you.
HostPapa works with both Linux and Windows operating systems, showing once again what a versatile company they are. Many other server hosting sites still only operate via Linux.
Setting up your website is straightforward, however, if you have any questions live chat is always an option for a quick answer. Customer support is available via phone, chat or email 24/7/365. You will have SSH access and support in multiple languages, for any hosting questions you may have.
This company is certainly not the cheapest out there, but it's not the most expensive either. Finding a package that fits your needs and budget will be somewhat easy if you choose HostPapa.
Overall we chose HostPapa as the best overall dedicated server hosting site due to its performance, price, and flexibility.
Boasting 12,000 servers under their management and a 90% customer satisfaction rate, it's hard to go wrong with HostPapa.
2. LiquidWeb dedicated hosting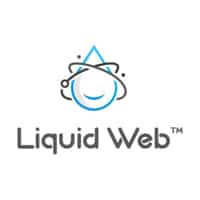 If the price is not as important to you as a high-performance dedicated server host, then LiquidWeb might be for you. LiquidWeb owns and operates three state-of-the-art data centers in the US. They have over 50 developers working to create custom solutions for added performance and security.
This company offers around-the-clock proactive protection for your site. The Sonar Monitoring team is constantly performing system level health checks and patches. If there is a problem, it is generally handled before your even aware, to begin with.
If you have any questions or concerns throughout your time with LiquidWeb, they offer support from their Heroic Support team. These 300+ experts are there to help you anytime.
A great feature that LiquidWeb offers is the ability to either create your own domain or transfer an existing domain. If you currently have a domain and are not happy with your server, you may want to consider switching to LiquidWeb.
Like Hostpapa, LiquidWeb does allow you to choose which operating system that works for you; Linux or Windows.
LiquidWeb gained its large score based on innovation, performance and customer support.


Our #1 Choice For Hosting Blogs
62% Off Exclusive Offer Applied at Checkout
3. InMotion dedicated server hosting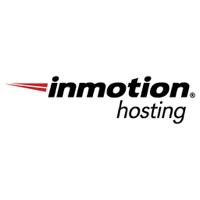 InMotion Hosting, as the name implies, is one of the fastest out there. If you are seeking a premium dedicated host with market-leading hardware, InMotion Hosting may fit your needs.
InMotion offers zero-downtime, reboots-less kernel updates. These updates are part of the reason they have a 99.999% uptime.
Uptime is the easiest way to tell how reliable a server is. Having a reliable uptime is vital to businesses. The longer your site is down, it could result in the loss of customers.
Furthermore, InMotion Hosting is the leading dedicated server hosting platform for international customers. While other hosts have their data center's hundreds of miles away from the closest Internet Exchange Point (IXP), InMotion is right on both the Los Angeles and Washington D.C. IXP. This provides international customers with a fast, reliable site response time.
This truly is a company that has their customer's satisfaction in mind. InMotion is available 24/7/365 via Skype, phone, online chat or email.
Although the high price tag may scare some customers off InMotionHosting wants your business. They offer a 30-day money back guarantee which is somewhat hard to find when it comes to hosting. InMotionHosting is confident once you try their services, you won't want to trade them in.
InMotion received their rating based on a combination of things including, customer service, the high number of IP addresses available, reliability, and pure speed. It was dinged for high price and the fact it is unavailable for users with Windows.
4. BlueHost (best inexpensive hosting provider)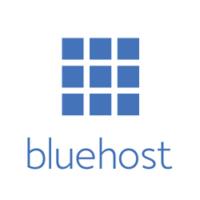 Going with Bluehost is an inexpensive way to have a dedicated server host for your website.
Although Bluehost is not the absolute best, you can still get a dedicated server for the price of what you would pay for some shared server sites. Bluehost does have several other things going for it as well.
This company does offer a free domain with the purchase of their dedicated server hosting. What's great about Bluehost is that your server will be up and running immediately. Unlike other sites, that take up to 24 hours to process, your server will be ready the minute you need it.
Customization is key with this company. You can add storage as you need it on the fly or upgrade performance over time.
Bluehost offers 24/7 expedited customer support from their dedicated team. Should you need their premium team of engineers, they are available at a moments notice.
We gave Bluehost it's rating based on several features. They have an amazingly low price, excellent customer service, and upgraded technologies. Unfortunately, Bluehost only offers service to parties that need a minimum of 3 IP addresses.
If you have been using a shared hosting service and are now ready for your first dedicated server host, Bluehost might be a good option for you.
5. 1&1 (best of the dedicated hosting providers for reliability)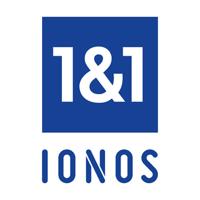 1&1 uses a dual hosting system, which stores your website in two locations. This feature is intended to increase the performance of your website and improve reliability. Dual hosting adds security and acts as a built-in backup system in case something goes wrong.
All of 1&1's packages offer unlimited bandwidth and reliable security options. They also include a 30-day money-back guarantee. They guarantee a 99.99% network uptime and have server locations around the world. This provider offers some of the highest RAM and space capacities among the best dedicated web hosting services out there.
1&1 hosting is affordable and has strong uptime. It functions well with WordPress hosting. They offer many tools exclusive to 1&1's hosting. The website is intuitive and easy to navigate.
The Downside: customer support isn't their strong suit. While 1&1 offers 24/7 email and phone support, they've received many complaints. Many customers have had difficulty getting clear instructions and resolving website issues.
Payment processes can also be unclear, and some customers have received unexpected charges. Be sure to stay up to date on pricing and fees.
The website builder is easy to navigate but requires customers to add a tier to use it.
6. iPage (best fully managed dedicated hosting provider)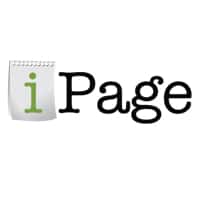 iPages is a good starter domain server hosting site for just about any business. While reasonably priced, it offers some great options that other dedicated server's do not.
Businesses or individuals seeking a fully-managed dedicated server may be interested in iPages. The tools provided with this server are unbeatable. You have everything you need at your fingertips to create a blog, website or online store.
After you have created your site, iPages will help manage it for you. iPages gives you step by step tutorials that will help you create your desired site. Meanwhile, if you have any questions or concerns, you can voice them 24/7 via phone or online chat.
When you pick iPages for your dedicated server, you receive a reasonably priced server with a predictable monthly cost. You will not see any overage fees through this company. They also give you the flexibility to scale your services up or down depending on the demands of your business.
This company is so confident in their services that they offer a money-back guarantee anytime throughout your service. You can feel confident that they will do everything in their power to keep you as a customer.
One thing you should be aware of is that although iPages does offer a free domain, it is only good for the first year. After that, you will be required to pay for the domain.
iPages got their overall rating for several reasons. iPages made this list based on their reasonable price, high level of security and the provided tools to create a web presence of your own.
Choose iPages if you want the ability to slowly scale your server as your demands increase.
7. A2Hosting (best web hosting for customization)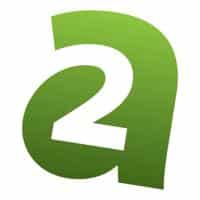 A2 Hosting offers both managed and unmanaged servers. Their packages are highly customizable and ideal for developers. Their systems are styled primarily on WordPress, Drupal, and Joomla. To improve performance, A2 includes SSDs free of charge.
Their prices are mid-range compared to the competition. They offer a 99.9% uptime guarantee. Transparency is also a plus, as you can track the performances of their servers over time.
They offer many features, including a rewind tool, as well as unlimited email addresses, domains, and transfers. Customer support is 24/7 via phone, email or live chat.
The Downside: A2 Hosting isn't the easiest option for beginners to use. It's not the strongest budget pick either, but it's also isn't the most expensive.
They are also missing a few features compared to other companies. There is no support for HTMLDoc, PDFLib, MSSQL, ColdFusion, Plexum, or mod_perl.
Customer support is standard, but there is no toll-free number available for customers outside of the US.
Finding the best dedicated hosting server: conclusion
Hopefully, these dedicated server reviews have helped you begin to make a decision as to which will be the best dedicated hosting server for you. Ultimately, it's up to you to decide what features are the most important to you and compare them to your budget.
Based on our reviews, we favor InMotion as tnearly the best dedicated hosting available for performance.
Popular developer hosting companies are A2 Hosting and Bluehost.
For beginners, we'd recommend Hostpapa or iPage, with HostPapa being our choice for best dedicated server hosting provider overall with an all-round package that will work for most.
Your choice should vary based on the personal needs of your website and its purpose. Your budget and level of experience with web hosting are also factors worth considering. Regardless of which you choose, these companies all provide some of the best dedicated web hosting services available.
Although choosing a dedicated server for your hosting can initially seem like a hassle, further down the line you will be glad you did. The overall benefits of a dedicated server compared to other options are plentiful…
A dedicated server hosting site can give you a secure domain unique to you along with the flexibility you want. You will rest easy with the knowledge that your site is secure and free from other potential malicious websites.