Last Updated on
I've combined the current best web hosting services, as well as the different types of hosting options in the article below. The thing is, sifting through the many hosting options can prove to be incredibly difficult. You just want to pick an affordable and reliable one, right? It's not that easy, and you'll see why in due course.
After my short reviews of the top hosting companies, I go into the different types of webhosting options — open the table of contents below if you want to skip right to it. Keep this in mind when choosing which company to go with — for example, some web hosting packages are more tailored toward a small business than an average blogger.
Disclosure
As an independent review site, we get compensated if you purchase through the referral links or coupon codes on this page – at no additional cost to you.
Rated

Company

Uptime & speed

Starting price

Stars

Discounts?

Uptime: 99.9%

Speed: 0.96 seconds

$2.75/mo but...

+ Free domain!

Uptime: 99.99%

Speed: 336ms

Uptime: 99.95%

Speed: 493ms

Uptime: 99.91%

Speed: 2ms

Uptime: 99.98%

Speed: 456ms

Uptime: 99.95%

Speed: 0.74s

Uptime: 99.99%

Speed: 517ms

Uptime: 99.96%

Speed: 719ms

Uptime: 99.9%

Speed: unconfirmed

Uptime: 99.1%

Speed: 0.68s
Here are the top 10 best web hosting services for 2020
HostGator: best web hosting plans overall
A2 Hosting: best host for speed
GreenGeeks: best service for green hosting
Hostinger: best web hosting service for price
SiteGround: top web hosting for business website
InMotion: good all around web hosting
GoDaddy: best web hosting for fame
DreamHost: best web host money back guarantee
AccuWeb: best Windows hosting service
Bluehost: best hosting for WordPress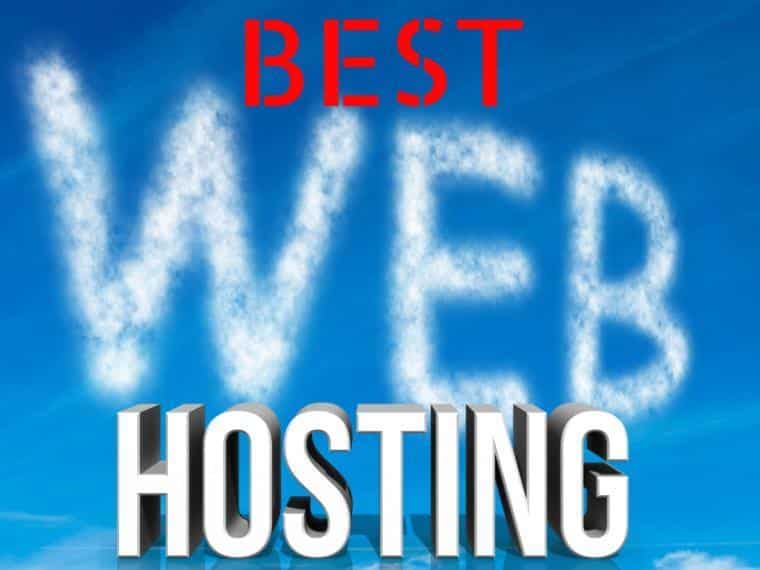 1. HostGator (best web hosting service overall)
HostGator is widely regarded as one of the best hosting providers on the planet, year in, year out. With hosting from $2.43/month, it's an immediately attractive option, but it's even lower if you use this link.
If you're new to blogging or site-building, the Houston-based company has some of the best services, plug-and-play-style tools and templates for you to get started. This is awesome if you don't want the hassle of building a site from the ground up, a la WordPress.
Customer service quality is important to me, and HostGator's gets some big thumbs up. Being available 24/7 with rapid-fire response times is deadly important if you need some help. Add in the automatic off-site backups and massive online help portal, and you won't feel like you're going it alone with HostGator.
No matter which price plan you go for, the company's 99.9% uptime and 45-day returns guarantee gives you extra peace of mind.
All plans have unmetered disk space and bandwidth, as well as full access to aspects such as WordPress, Python, email hosting, and full control panel and e-commerce functionality.
Its Business Plan at $5.23 per month gives you that little bit extra with an anonymous FTP and a free Positive SSL upgrade via Comodo. All plans currently come with a $100 Google AdWords credit and no ongoing contract.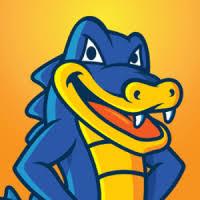 Uptime: 99.9%
Speed: 0.96 seconds
Bandwidth: Unmetered/unlimited
Pricing: $2.43/mo
Pros: Automated backups, unrestricted bandwidth, free SSL, excellent uptime
Cons: More expensive on the shortest billing cycle
Check out my full
HostGator review
for more information.
2. A2 Hosting (fastest hosting)
A2 hosting heavily pushes its speed as its USP. With query response times of 336ms, I was definitely impressed. So often, though, I find fast hosts that lack the uptime reliability, but A2's 99.99% metric is exceptional.
With the promising load time and reliability, what more can you ask for? Price? At $1.98/month and rising to $5.99/month on resubscription, this is also impressive, and much more competitive than some of the more well-known hosts. That's for shared hosting, which is the basic option. Reseller, VPS and dedicated server hosting is obviously more expensive but is available.
To boot, you also get free SSL, a free domain and migration thrown in if you need it. Not happy with your current host? Maybe A2 is the one for you.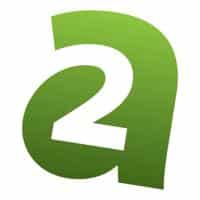 Uptime: 99.99%
Speed: 336ms
Bandwidth: Information not available
Pricing: $1.98 per month
Pros: Affordable, fast, reliable, free SSL
Cons: No information on bandwidth
3. GreenGeeks (the eco-friendly option)
Why not go for affordable hosting and be mindful of the planet at the same time? GreenGeeks promises us both with entry-level hosting starting from $2.95/mo, rising to $9.95.
Your hosting membership isn't run by re-homed hamsters eating your home's food waste. GreenGeeks gets its uniqueness from investing three times the amount of amps it uses back into renewable energy. On the face of it, this is really impressive! Good work, geeks!
I remember being impressed when I wrote my original GreenGeeks review, with the major let down being the customer support department. I believe this has now improved, which is great to hear as this really was the only thing I disliked.
The five data centers GreenGeeks uses is more than some of the heavier-hitting hosting companies; so, the fact that you can choose which one you're connected to is a nice bonus. This definitely contributes to the fast 493ms response times. Despite this, the recorded uptime could be a little better at 99.95%, but this isn't a deal-breaker for some, even though the best providers among the competition have 99.9% or better.
My final words on GreenGeek go into mentioning a free domain and free SSL, with unlimited web storage and data transfer, even on the basic package. GreenGeeks, I'm impressed with this website and its service!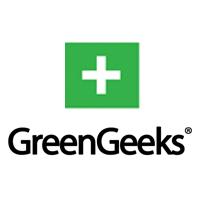 Uptime: 99.95%
Speed: 493ms
Bandwidth: Unlimited
Pricing: $2.95 per month
Pros: Eco-friendly, free SSL, unlimited bandwidth on the basic package, choice of data center
Cons: Lacking customer service, uptime could be better
4. Hostinger (top web hosting for price)
Hostinger stands out for its price. The lowest offer starts at a crazy-low $0.80/mo, which is incredible. When you renew, this goes up to $2.15/mo for the Simple Shared Hosting package. This does limit you as to what you get, though. For example, you're restricted to 100GB of bandwidth, whereas the other options are unlimited.
The team at Hostinger is proud of the speeds the company's hosted sites load at. The best response time for their website hosting services is in the region of:
A massive 2ms in the US
An impressive 50ms from London
And a very respectable 333ms in Sydney
Try and beat that!
Despite the rapid speeds and affordability services, there is a cost, and that's the uptime. At a reported 99.91%, that's quite low when compared to our other top choices. This is despite guaranteeing a much higher performance level. To combat this, there's always the 30-day money-back guarantee, so the risk of your site being down is somewhat mitigated.
We go deep into what these guys offer in our full Hostinger review, check it out!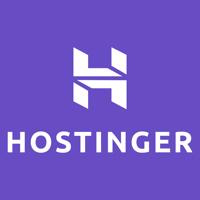 Uptime: 99.91%
Speed: 2ms
Bandwidth: 100GB for the basic plan. Unlimited otherwise
Pricing: $0.80 per month
Pros: Cheap, fast, excellent customer service, 30-day guarantee, easy to use
Cons: Underperforming uptime
5. SiteGround: (good hosting for small business)
Even though SiteGround makes our list, be aware that it's more favorable for businesses than individuals. Think of it as a more advanced hosting service. For this, you're going to have to pay. Web hosting starts at $2.98/mo, which is a decent rate but it flies up to $11.95/mo after the introductory period.
For that price, you get 10GB of web space and can only host 1 website. In comparison, for $4.98/mth moving up to $19.95/mth, you get double the space at 20GB and unlimited domains for your hosting.
SiteGround does have its website transfer services going for it, which takes the pressure off you having to do all the hard work. In addition, SSL comes as standard and cPanel is integrated, as expected.
In terms of speed, I was impressed with the reported 456ms, which is way lower than the average 700ms. When you combine this with the impressive 99.98% uptime, it's clear to see why SiteGround is so popular. I even recorded 99.99% most of the time!
I cover more of what your money buys with SiteGround in my SiteGround review.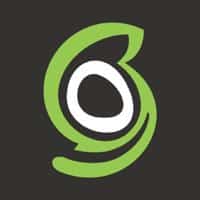 Uptime: 99.98
Speed: 456ms
Bandwidth: Unmetered
Pricing: $2.98 per month
Pros: Reliable, fast, free SSL, WordPress-friendly, free backups
Cons: Expensive, basic package is limited
6. InMotion Hosting (another good web hosting service)
Sometimes, you just need a hosting company that does the basics really well. No complications, no confusion, just get my stuff hosted already! I like InMotion for exactly this.
If you were looking for something a bit extra, the experienced team at InMotion offers a suite of web design services. The basic offer is a WordPress site for $99, which isn't too bad at all! If this isn't your thang though, basic hosting starts at $5.99/mo, which is a little steep.
But, the good news is, you get free SSL, a free domain, unlimited email accounts and 40GB of SSD storage. So, even though it's more expensive than some of the other options in our list, you get more for your buck. Oh, you also get free backups! Winning!
When you build in the excellent technical support department and included cPanel, this makes InMotion a popular choice. The icing on the cake is the 90-day money-back guarantee. That's definite food, or cake, for thought!
Our full InMotion hosting review has even more gooey yumminess.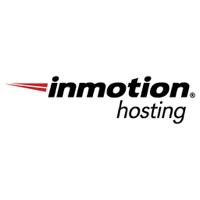 Uptime: 99.95%
Speed: 0.74s
Bandwidth: Unlimited
Pricing: Hosting starting at $5.99 per month
Pros: Great tech support, website builder option, 90-day guarantee, free domain, free SSL
Cons: More expensive than most, uptime not as good as others
7. GoDaddy (best website hosting service for... fame)
It's pointless me saying that GoDaddy is the most famous web hosting service… oh, wait, I just did…
Most people lean towards GoDaddy because it's a name they know, which counts for a lot. It's an easy option, but that doesn't make it the best. You know by using GoDaddy for your hosting that you'll get reliability, competitive pricing and excellent customer service, which is definitely the case!
I'm a big cheerleader for GoDaddy's customer service. When I've needed their help, they were efficient and incredibly helpful. But, and this is a BIG but for some — no songs, please — you pay through the nose for their services. Basic website hosting is currently running at $5.99/mo, rising up to $8.99/mo when you review.
You do get unmetered bandwidth for this and the backing of GoDaddy's 99.99% uptime reliability. Web storage is also much higher than some of its competitors at 100GB on the basic plan, with a domain gratis if you pay annually!
The bottom line is that GoDaddy is one of the most well-established web hosting providers to choose from. For more detailed info, get the lowdown in our full GoDaddy review.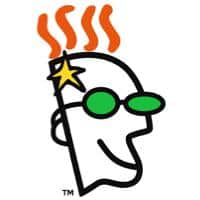 Uptime: 99.99%
Speed: 517ms
Bandwidth: Unmetered
Pricing: Hosting starting at $5.99 per month
Pros: Multiple hosting options, reliable, excellent customer service, popular, simple website builder
Cons: Expensive, manual backups
8. DreamHost (best web host for the risk averse)
DreamHost starts off well by promoting its basic plan at $2.59/mo for shared hosting. What it doesn't tell you is that's if you sign up for three years. Expect to pay $4.95/mo if you went for the pay monthly option, which is considerably more.
OK, there's still time to recover yourself, DreamHost, as this is a common situation across most web hosting sites. Ah, excellent, you offer a 97-day money-back guarantee. That's a long cooling-off period, and is the largest I've seen so far! For those of you who don't like to commit, this makes for a good choice.
You also get free SSL and free backups with the lowest level Shared Starter plan, which is another major positive for going with DreamHost. The company also claims it doesn't track bandwidth usage — hmm, I bet they do — but this does mean that you aren't restricted, which is really important if your site grows quickly and starts getting huge amounts of traffic.
Speed also isn't an issue here, with reported response times of 719ms, although reliability could be better with an uptime of 99.96%. That 0.04% might not seem like much, but when I've experienced 99.99% and even 100% for less money, it does sway my opinion.
DreamHost just doesn't seem to do anything more exceptional than other hosts. Sure, it's reliable and has some nice features included included in the plans at no extra cost. But, there's no cPanel, and you're limited to Linux, plus, there's no live chat support, which is a must for some.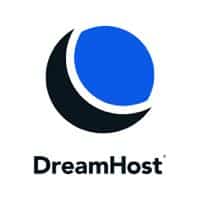 Uptime: 99.96%
Speed: 719ms
Bandwidth: Unlimited
Pricing: Starting at $2.59 per month
Pros: 97-day money-back guarantee, free SSL, free backups
Cons: No cPanel, Linux only, no live support
You can read my full
DreamHost review
to learn more.
9. AccuWeb Hosting (best hosting for Windows)
There are far too many hosting services that solely allow Linux. With so much demand and requirement for Windows, AccuWeb immediately raises the bar and sticks its head in front of some of the best companies on my list.
Shared Windows website hosting starts at $2.99/mo, with the Linux option being $3.09/mo. However, once I dug a little deeper into the $2.99/mo price plan, it wasn't to be seen! The company rates itself as "100% satisfaction guaranteed." I'm not so satisfied, just yet!
After some digging, The Windows hosting minimum is $3.52/mo if you choose the 3-year billing cycle. Whoever runs their QA needs a dressing down! The Linux at $3.09/mo is accurate, though, if you go for a 3-year billing cycle. The shortest cycle is 6 months, which will cost you the equivalent of $4.32/mo and $3.25/mo for Windows and Linux, respectively.
So, what does this above-average cost get you? AccuWeb guarantees an uptime of 99.9%, which I'm unable to confirm or deny. What I can say is that the company does offer free daily backups with any of the shared hosting options — something that not all of its competitors do, so good work, AccuWeb!
The basic Windows package only allows for one domain per account, which is comparable to other basic packages. However, even the higher packages don't allow for unlimited domains, which is where AccuWeb does let itself down. You're also limited to 10GB of SSD storage on the basic package, which is less than others.
The good thing about AccuWeb, though, is that you can take advantage of a 30-day money-back guarantee, which might come in handy if you need more domains, storage, aren't happy with the price and the quality of the host.
I'm particularly disappointed that there's no mention of bandwidth from AccuWeb Hosting. This is a feature that is important to the majority of website owners. There are reports of a 500GB monthly limit for shared hosting, but this isn't direct from the AccuWeb mouth.
I find that AccuWeb is more suited to a more advanced customer, as its website is full of technical jargon that Average Joe will drown in. Heck, not even I know some of it! Perhaps business owners that don't need as much tech support would fair better with AccuWeb Hosting. Even so, the company does have a responsive tech team on hand, as well as a built-in installer to make the initial process hassle-free.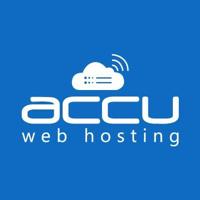 Uptime: 99.9%
Speed: Unconfirmed
Bandwidth: Unconfirmed
Pricing: $3.52 per month
Pros: 30-day money-back guarantee, Windows-based hosting, free backups, high uptime
Cons: Lacking information, especially on pricing, speed and bandwidth
10. Bluehost (good hosting service for WordPress)
Bluehost heavily markets itself for being the go-to best WordPress hosting company. I have to agree — it's pretty darn good at it.
There are three hosting plans on offer:
Basic — $2.65 per month
Plus — $4.45 per month
Choice Plus — $4.45 per month
Note that these prices are held for 36 months once you start your hosting. After that, you'll pay the normal pricing, which is considerably higher, depending on whether you choose 12, 24 or 36 months. Take note of the difference between Plus and Choice Plus packages — although they're the same price, at the regular rate, they're $10.99/mo and $14.99/mo respectively.
For those of you who don't have a domain, Bluehost web hosting is a good option since you can utilize their tools for building a WordPress or Weebly site. While I mainly advise on buying your own domain vs. free domains, if you really don't want to, Bluehost has you covered.
Those of you who are more advanced can benefit from Bluehost, too, through advanced analytics and marketing tools. Also, you can take advantage of VPS and dedicated hosting if you aren't a fan of shared hosting.
While Bluehost is a popular and high-quality supplier, be aware that backups aren't automated with the Basic and Plus packages. You'd need to go for the Choice Plus plan for this.
Want to soak up more about the hosted service at Bluehost? Check out my full Bluehost review.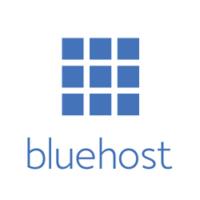 Uptime: 99.1%
Speed: 0.68 seconds
Bandwidth: Unmetered
Pricing: Hosting starting at $2.65 per month
Pros: WordPress-friendly, secure, easy to use
Cons: Linux only, no automated backups
Web hosting services explained
A quick explanation of a hosting service is that it provides a platform for webmasters to add their website and its individual pages on the internet. You may or may not need a domain name in order to host with them, but that choice is highly dependent upon whether you want to do official business online or not.
Signing up for a hosting price plan isn't as easy as clicking a big, shiny button that says, "HOST." Oh no, just to confuse you, there are several options for you to choose from:
Free hosting
Shared hosting
Cloud hosting
VPS hosting
Managed hosting
Dedicated hosting
WordPress hosting
eCommerce hosting
Domain name hosting
Email hosting
Reseller hosting
If you have your web hosting already in position but are thinking of looking elsewhere, I've put together some hosting alternatives you should take a look at.
I'll go into each of the above different hosting options shortly, just to give you an overview. But if you want to pitch the different ways of hosting or hosting providers against each other, I've got you covered with the comparison section and explanations of the types of web hosting so you can get an idea of what the best service type is for your situation.
Website hosting is free, people!
Free hosting means that you can just register an account with a hosting company and use the power of their own domain name to have yours. These are great if you want to just have your own space on the web to act as a diary or don't want to commit to anything financially.
They're not so great if you want independence in terms of web design and something to call your own. While the in-built templates and design tools work, you're restricted when compared to paid hosting. Free hosting such as Wix, Weebly and WordPress are popular options.
I have a full section on free web hosting for you to visit if you need further information.
Shared web hosting is perfect for Joe Public. You're basically sharing a piece of the host's server with multiple other Joe Publics across around the world. At the time of writing, Hostinger hosting currently has the cheapest shared web hosting out of the companies I've covered here with the exception of HostGator hosting who are normally more expensive, but I got a deal for readers that brings the price right down if you use the code "startblog" at this link.
Be careful if your site starts to get traction and you begin to receive a growing level of traffic. Since you're sharing SSD and RAM with other websites, you're limited to bandwidth use. Also, if another site on the server needs more resources than yours does, you're at a disadvantage since you're pooled with other sites.
If you're unsure of shared hosting and need more information, check out my best shared hosting page, but if you are just getting started then shared hosting will usually be good for several years.
Think of cloud web hosting as a more secure, flexible and hybrid version of shared hosting. Physical servers are still involved, of course, but they're combined into a virtual network.
Cloud hosting excels since it's more of an on-demand provided service, meaning you aren't limited to a fixed bundle of hardware. Instead, you pay for what you use, making it an excellent option if you have a seasonal site and don't want the hassle of changing host packages every cycle.
For more information on the best cloud hosting, check out that part of my site, but I particularly like DreamHost. You get two options with them; DreamCompute and DreamObjects. DreamCompute is more for the person on the street, whereas DreamObjects is more suited to devs and web app processes.
VPS — virtual private server — web hosting services are perfect if you need more resources than a shared web hosting option can provide. Although still not entirely yours, the server your site is hosted on is still used by other website owners, although you don't share the resources.
This makes VPS hosting well-suited if you need more resources than shared hosting can provide. Some find that they start at shared hosting and move on to VPS hosting when needed. The top hosting companies will allow you to do so without an issue, mainly because you pay more for this option.
GreenGeeks is an eco-friendly and popular option for VPS hosting, with a number of different plans, depending on the resource level you need. Prices start at $5/mo for 1GB of RAM and go up to $80/mo for 16GB. You get more cores, more SSD storage and better bandwidth.
Needed more information on the best VPS hosting? I've got you!
Managed hosting is becoming a bastardized term that's slowly losing its identity when it comes to host services. Many argue that shared, cloud, VPS and dedicated options are already managed hosting systems since the customer doesn't have to manage their own server and hardware themselves. Hence, it's "managed" by a third party.
The same can be said for WordPress hosting, and many people don't choose to invest in their own services, although many corporations still do. With a need for companies to focus on their core competencies, managed hosting is one of the first things that gets outsourced to IT and hosting professionals.
I have lots more information on how managed hosting works, as well as what your options are in my best managed WordPress hosting section.
Dedicated web hosting is the Superbowl ring of the web host world; you just don't win anything for subscribing to this package! Sorry!
With dedicated hosting, you have an entire server to yourself. This makes it perfect for businesses that need their own resources and the highest security possible. Of course, you're going to pay for this benefit, but that's to be expected.
Hostgator dedicated hosting proves to be a popular choice if your site has large volumes of traffic and you can afford the price tag. They start at $118.00/mo and rise to $148.98/mo, with a choice of either Linux or Windows, a minimum of 1TB HDD and unmetered bandwidth across the board.
For a more detailed insight into this style of hosting, head over to the best dedicated server hosting page.
There's no doubt that WordPress hosting is an incredibly powerful and popular CMS — content management system. The fact that it's really easy to install, understand and learn, sets itself head and shoulders above the other CMS options.
One slight problem with WordPress hosting is that you're restricted in terms of cross-compatibility, meaning that using WordPress as a host means you can't use another CMS. It's not the end of the world, but just keep that in mind.
WordPress hosting options are wide and varied due to popularity. This makes it a competitive market, which is great for you! I particularly like Bluehost's WordPress options, which start at $2.65/mo and include a free SSL certificate and a free domain for the first year.
WordPress hosting is suitable for any user, so if you need more assistance, I've lots more for you on my best WordPress hosting page. Personally, I tend to steer people towards shared hosting rather than free WordPress hosting, though.
Many eCommerce options integrate really well into standalone CMS products, but that doesn't mean that eCommerce on its own is viable. For example, you may want a stand-alone sales site that does nothing but function as an eCommerce front. That's totally fine, of course!
I have a whole section dedicated to the best eCommerce hosting and what your options are, but I often opt for Wix (which is a dedicated website builder with hosting) for its unlimited bandwidth and easy-to-use functionality, including drop-shipping, multichannel sales functionality and secure payment solutions.
In its most simple form there are two stages to getting your owned site up and running:
Buying and owning a domain name — domain hosting.
Hosting the contents and managing the traffic of that domain — web hosting.
Choosing a domain name is as tough as deciding on a company to host that domain name. Domain hosting companies essentially "buy" the rights to all available possibilities of a domain name. If I don't pay a company to retain startbloggingonline.com and host it, I lose the ability to use that domain name.
Everyone has to use a domain host in order to get started on the web, no matter if you're a business or a blogger/hobbyist. I go deeper into the tips and tricks of choosing  best domain hosting, but if you want the quick answer, Namecheap proves to be a popular choice for many, including me.
Many of the web's best hosting services come with email hosting, too. However, that isn't to say you can't solely go for email hosting. It's still a competitive marketplace, even though emails are so part of the noughties. Even so, the threat of identity theft and email hacking means the email hosting companies are fighting for your custom.
Want to know more? Take a look at the best email hosting services page.
Reseller hosting is an exciting and innovative way of earning yourself a slice of the pie. Want to get involved with hosting but don't want to invest in the insane amounts of hardware? Consider reseller web hosting.
How it works is that you rent hosting space from someone like HostGator, and then you host third-party sites on your rented space. You're kind of like a middleman. HostGator does all the hard work and takes all the risk from a server point of view. This can work really well if you're looking to diversify and are already in the web-tech sphere, say as an app developer or website builder.
For more in-depth information on how this can work for you, check out my section on best reseller hosting or visit HostGator's reseller info page.
Best providers of website hosting: conclusions
And there we have it — a full guide to the best web hosting services for 2020. I feel the most important thing when choosing a host is your exact requirements.
If you're a casual blogger without a specific money-making goal in mind, shared hosting is your best bet. If you're a high-end business user, then consider dedicated hosting, or at least VPS hosting.
Picking a top web hosting package for your needs
No matter how you narrow down your options, the playing field is highly competitive, yet the pricing plans are considerably varied.
Be sure to check out my full reviews on each top web hosting service if you need to and remember that going for the cheapest price isn't always the best decision. Factor in uptime, bandwidth limitations and whether backups are included as standard. From there, you can start to filter down to the best option.
Good luck


Our #1 Choice For Hosting Blogs
62% Off Exclusive Offer Applied at Checkout