Last Updated on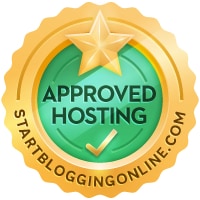 I was eager to compile this GreenGeeks review and had to shove it to the top of my hosting provider review list. GreenGeeks is causing lots of noise in the hosting world, and for a good reason. I cover all the different hosting plans, so you should be able to find what you're looking for right here. For each different type of hosting, I've included the GreenGeeks pricing for each month, but keep in mind that these are the lowest the costs could be.
As a hosting reviewer, I feel that I've covered everything you need to know, including the average uptime and page load rates — the data for these is compiled across all hosting plans, no matter the tech used. Enjoy the review, and see you at the end for the rating!
Disclosure
As an independent review site, we get compensated if you purchase through the referral links or coupon codes on this page – at no additional cost to you.
I know some of you are just here for the special offer GreenGeeks voucher, you can apply it by clicking this link, or you can read more on our GreenGeeks coupon code page to find out why we support this hosting company.
GreenGeeks hosting review: plans and pricing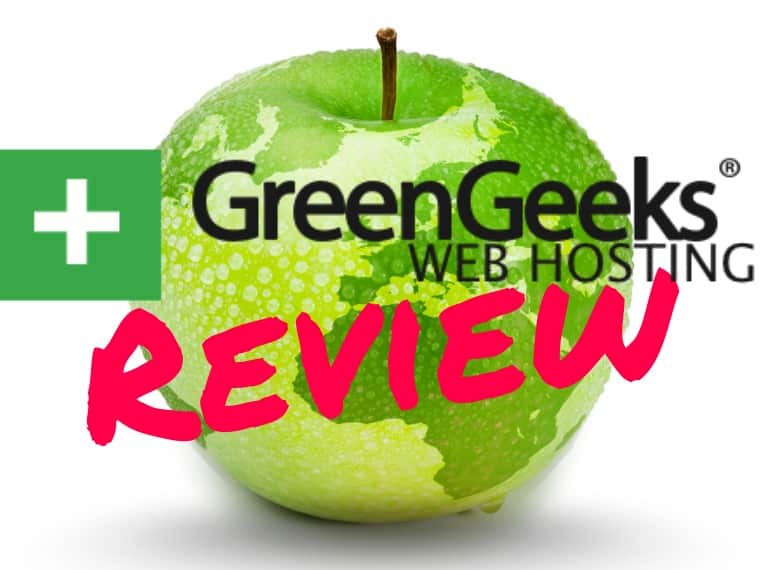 GreenGeeks is currently the world leader in eco-friendly web hosting; of that, there's no doubt. For this alone, I highly recommend it as a hosting provider. On top of this, which my detailed GreenGeeks hosting review confirms, it competes with the top hosting companies in terms of plans and pricing, customer service, average uptime, and page loading speeds.
Are you ready to get your hands dirty — in an environmentally friendly way? It's time we delve into exactly what you get with GreenGeeks's hosting plans.
GreenGeeks shared hosting
There are three different shared hosting plans for you to choose from over at our green-loving friends, with GreenGeek's prices starting at:
Lite $2.95/mo
Pro $5.95/mo
Premium $11.95/mo
Now, the company labels the Lite package as the best value, but that's based on the level of discount you receive if you pay for three years up front. The above monthly costs are exactly that — the monthly equivalent of paying for three years. If you were to pay monthly:
Lite $9.95/mo
Pro $14.95/mo
Premium $24.95/mo
Some big differences there, so it's definitely worth paying for an extended period straight off the bat. But what do you actually get for your money, because that's the most important thing. There are a plethora of features you get for the Lite package, which is ideally suited for small starter blogs and sites: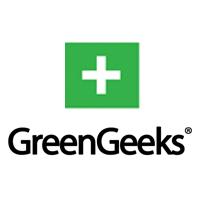 Unlimited web space.
Free Wildcard SSL.
One domain.
One free domain name for the first year.
1-Click installer.
Free website transfer.
Free email accounts.
cPanel and Softaculous.
30-day money-back guarantee.
Nightly backups.
So far, so good, right? I'm especially pleased to see that you get unlimited web space with the basic package. Many other hosting providers require you to go for their more advanced packages with shared hosting to get unlimited storage.
If you wanted to scale up your shared hosting with GreenGeeks — for example, if your site was getting more traffic and you needed the extra firepower — the Pro package grants you the same features but with these extras:
Unlimited websites.
Double the performance of the Lite package.
PowerCacher.
The removed restriction on domains allows you to focus on more than one domain without having to have separate hosting plans, which is excellent. If you know that you're going to build more than one site from the beginning, it's pointless going for the Lite web hosting option, so be sure to think before you take the leap!
GreenGeeks isn't too open with the performance upgrade, but through my research, I understand this to mean that the server your site is hosted is twice as powerful. Expect double the cores and RAM, at least, both of which will contribute to the speed at which your pages load. The PowerCacher feature combines with this enhanced speed through proprietary caching technology to ensure optimum performance when your site visitors load your pages.
Going for the top shared hosting package is ideal for businesses, so if you're a casual blogger, there's no need to take advantage of the below extras. You still get the features of the Lite and Pro price plans, but with:
Free premium Wildcard SSL.
Free dedicated IP.
Quadruple the performance of the Lite server.
Small problem…
At the time of publishing this review, GreenGeeks doesn't offer cloud hosting as an option. This is disappointing since I know many of you like that slight enhancement on shared hosting and more flexibility. Perhaps we'll see this added in the future? The problem could be that cloud hosting doesn't fall into the company's green ethos.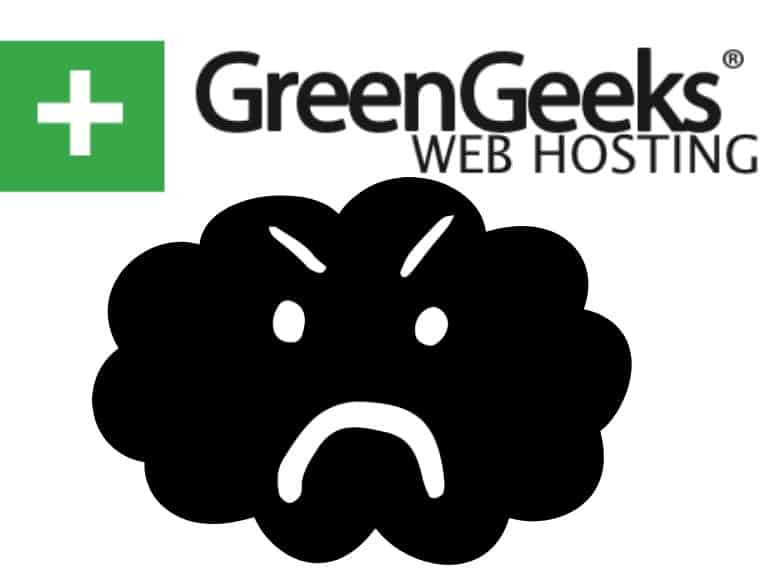 GreenGeeks WordPress hosting
Using WordPress for blogging is like learning to ride a bike with stabilizers… it just makes sense and is an excellent base to branch out if you need to. I love GreenGeeks hosting plans for WordPress alone for the fact that the usage through these are offset by a massive 300% in renewable energy credits. Prices for 3-year subs start at:
Ecosite Lite $2.95/mo
Ecosite Pro $5.95/mo
Ecosite Premium $11.95/mo
If you were to pay monthly, you're looking at:
Ecosite Lite $9.95/mo
Ecosite Pro $14.95/mo
Ecosite Premium $24.95/mo
All WordPress hosting packages are hosted on SSD drives, which is great news for fast loading times. If you've never experienced boot times with SSDs then you're in for a treat! I also love that ALL price plans have unlimited bandwidth, which is awesome if your WordPress site starts off small and grows beyond your imagination. In comparison, some competitor sites have unmetered bandwidth, which means they don't monitor your bandwidth usage as long as it's in-line with a small blog or business usage.
If you haven't built a site through WordPress before, GreenGeeks is a good option due to its included free site builder and cPanel. Both of these make for developing a WordPress site so much easier than from scratch or other advanced interfaces.
Not happy with your current WordPress host? You can transfer to GreenGeeks for free, and their very helpful tech wizards do it all for you. You also get a free Wildcard SSL from Let's Encrypt for high-quality security. You can upgrade this to a Premium Wildcard SSL in the Ecosite Lite and Pro packages through an Addon, but with the Premium package, it's included as standard.
You are restrcited to a single domain on the Lite package, but this becomes unlimited with the step up to the Pro or Premium option. This won't be of use to you if you only need to build one WordPress blog; even if you do wish to develop another, you can switch plans without a hitch.
If you did want to go for something more comprehensive than the Ecosite Lite package, the more expensive plans give you:
Greater RAM and processing power on the server.
Improved load speeds through the PowerCacher technology.
Greater number of emails you can send per hour.
Virtual private server hosting is a good blend of shared hosting and dedicated hosting. You have your own dedicated virtual space on a shared server. The upshot is that you don't share resources with anyone else — you get exactly what you pay for. With GreenGeeks, the price plans for VPS hosting are:
1GB RAM: $5/mo
2GB RAM: $10/mo
4GB RAM: $20/mo
8GB RAM: $40/mo
16GB RAM: $80/mo
Basing the plan on RAM is a good idea, since RAM will determine the instant speeds of your site(s). Bear in mind that all you're paying for is server space here, not a full-management hosting plan. So, in addition to the RAM, you need to look out for hard drive memory, processors and bandwidth:
| RAM | SSD Memory | Bandwidth | Processor Cores |
| --- | --- | --- | --- |
| | | | |
| | | | |
| | | | |
| | | | |
| | | | |
GreenGeeks uses Intel E5 Xeon processors, which are known to be some of the best currently available, as well as a 1GB/sec network. If you're unsure if you need this kind of power or need to upgrade or downgrade at any time, you just need to get in touch with customer services and they'll help you out.
No matter which of the plans you go for, GreenGeeks guarantees a 99.9% uptime, which, in my experience, has been even better at 99.95% average uptime. There's nothing significant to sing and dance about here with the VPS hosting, apart from that the customer service department is known to be super helpful, which hasn't always been the case. Management of your server space is simple thanks to the management portal and simple access to start and stop controls, including full root access.
GreenGeeks dedicated hosting
I would've liked GreenGeeks to be more forthcoming for exactly what's on offer for their dedicated hosting plans — for example, do they offer fully managed and part-managed deals?
What they do suggest you do is contact their sales team, who will talk you through exactly what it is you need. They'll then be able to tailor your server to your direct requirements. This is actually a nice touch and shows that they want to form more of a business relationship with their dedicated hosting customers. What it doesn't help is giving you guys lots of info for this GreenGeeks review.
We do have some basic information on the different price plans for dedicated hosting:
Entry Server $169/mo
Standard Server $269/mo
Elite Server $319/mo
Pro Server $439/mo
I'm unsure if these costs are for a 1, 2 or 3-year up-front payment or just the regular monthly subscription package. All of the plans will provide you with 5 x IP addresses and progressively more powerful hardware, though:
| Plan | Processor | RAM | Hard Drive |
| --- | --- | --- | --- |
| | | | |
| | | | |
| | | | |
| | | | |
I could be more impressed with the hardware here, especially for the higher price plans. No SSD and the same memory as the Standard server, as examples. Even so, GreenGeeks strikes me as a host that's more aligned to the smaller companies and casual bloggers rather than superusers looking for dedicated hosting companies.
GreenGeeks reseller hosting
If you're an entrepreneur and are looking at reseller hosting, I have all the info you need here in the GreenGeeks web hosting review. They claim to offer wholesale pricing for all their reseller price plans, which is somewhat of a misnomer since you can't get reseller hosting at the retail prices they state. No matter if you pay for each month or for a year in advance, the price plans are:
Reseller 10 $19.95/mo
Reseller 20 $34.95/mo
Reseller 30 $44.95/mo
Reseller 40 $54.95/mo
Reseller 50 $59.95/mo
You may have guessed that the higher the package, the more hosting you can do. For example, the Reseller 10 offers you 10 cPanel accounts and Reseller 50 nets you 50 cPanel accounts. Note that all accounts get their own resources, so there's no hidden shared hosting going on. On top of this, all plans grant you access to the following:
Unlimited SSD storage and bandwidth.
Access to GreenGeeks resources — no third parties involved.
WHMCS licenses.
I love the whcms GreenGeeks license that's included — this makes the client billing process so much easier and it integrates really well. You'll find that some reseller hosts will force you to pay for this at an extra cost, which doesn't make sense.
The unlimited storage and bandwidth is a massive box tick for me since you shouldn't be penalized for something out of your control. This combines well with the high-tech RAID-10, PHP7 and caching hardware that's included across all price plans.
Again, 300% green credits are on offer with reseller hosting, which is an awesome USP for these guys. Sure, you may find better pricing elsewhere, but you get a lot for your money with GreenGeeks.
Is GreenGeeks hosting good?
Yes, GreenGeeks hosting is good. Out of all the providers I've reviewed, GreenGeeks comes out as excellent, whether you want your WordPress site hosted, are happy with entry-level shared hosting or are looking for some more power through VPS or dedicated hosting. All at competitive prices!
GreenGeeks review of pros and cons
If you need a refined version of the advantages and disadvantages of GreenGeeks, then check out the points below. No single hosting provider is going to appeal to everyone, so I do feel that the pros outweigh the cons:
GreenGeeks Pros

GreenGeeks Cons

High average uptime — 99.95%

Fast loading times — 493ms

Lack of information on dedicated hosting

Much improved customer support

30-day money-back guarantees
GreenGeeks complaints and praise
The main GreenGeeks complaints seem to revolve around a lack of communication through the customer service department. While I do concur with this, I've found that the company has made amends and there was some miscommunication involved. For example, the client required web design services, which GreenGeeks doesn't provide.
Our GreenGeeks reviews conclusion
It's easy to glance over the price plans that GreenGeeks offers in favor of the eco-friendly aspect. Sure, the company has currently captured that corner of the market, but it's useless in going green if the pricing and services on offer don't add up. Luckily, GreenGeeks holds up its end of the bargain in terms of reliability and comprehensive hosting plans.
I couldn't rank GreenGeeks hosting any higher than 3rd out of my top 10 best hosting services since it doesn't offer cloud hosting. But, the excellent uptime and page load speeds are impressive, no matter if the hosting plans aren't the cheapest on the market.


Our #1 Choice For Hosting Blogs
62% Off Exclusive Offer Applied at Checkout
Our GreenGeeks review overall rating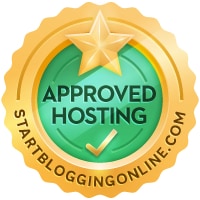 I love the unlimited — not unmetered — bandwidth and free SSL certificates in the shared hosting plans. These form a core competence for any hosting provider.
The eco-friendly aspect is enhanced by your ability to choose which data center you're connected to, which will help with the impressive 99.95% uptime and sub-500ms page load speeds.
If the company offered cloud hosting, then I'd perhaps give it a higher rating, although the more expensive pricing than A2 and HostGator would level it out somewhat.
After finishing up our review of GreenGeeks I give a rating of 4.7/5 stars