Last Updated on
You've probably noticed that lots of consumers nowadays prefer to do their shopping online. Brick and mortar no doubt still has its place in the retail sphere, but the convenience of shopping online is unbeatable.
What makes you luckier as a business person is the fact that setting up an eCommerce website and cashing in on this eCommerce wave is far easier to do today than it was a decade ago, provided you have the right hosting company or platform by your side.
Disclosure
As an independent review site, we get compensated if you purchase through the referral links or coupon codes on this page – at no additional cost to you.
Never mind if you don't have any coding skills, because you can easily build your website in a matter of minutes, or hours at worst, with the help of website builders provided by the store host. And if you don't want to do that, due to one reason or the other, there's still a variety of options that will match your needs.
Who you choose as your eCommerce host will definitely determine whether your business translates to fortune or bites the dust. So, I rounded up a list of the best eCommerce hosting sites and reviewed them in detail to help you make a decision on where to build your store that you won't regret later.
1. SiteGround (best ecommerce hosting overall)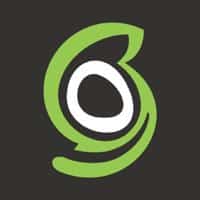 SiteGround is a hosting company headquartered in Sofia, Bulgaria, but with data centers across the world including the UK, Netherlands, USA, and Singapore. The reason I mention this is because, regardless of where your audience is, they are guaranteed greater speeds.
Also, for an eCommerce site that demands a reliable host with 99.99% uptime, SiteGround might just be the hosting company to build your store with.
Not only are they reliable, but they will pleasantly surprise you with their responsive, supportive, and transparent customer service.
That and a lot more that you'll see below is the reason why SiteGround remains the company with one of the best eCommerce hosting records.
In addition to working with various popular content management systems (CMSs) such as Magento, Joomla, and WordPress, SiteGround supports use of various eCommerce applications such as OpenCart and Prestashop.
You can also go to their Softaculous, where you have the option to choose other eCommerce tools such as ZenCart, opencart, and so on.
When setting up an online store, the mentioned features are among the most crucial you will need to boost your store functionality.
Although all those features are great, the majority of customers find them hard to work with except for a minority who have some level of skill in web development or some degree of coding ability.
Not a pro? Don't fret just yet. SiteGround has incorporated the Weebly website builder into their platform. So, not only can you enjoy their hosting services, but you'll also have a simple, yet effective site builder to work with.
Weebly requires no coding knowledge to build a website. You simply drag and drop into place the various elements you want to work with, such as photos, texts, maps, and videos.
What's more, it comes with eCommerce options such as numerous payment gateways, as well as attractive store themes for better user experience. On top of that, Weebly's website templates are responsive to both desktops and handheld devices like mobile phones and tablets.
So, in case you need to build an eCommerce site in a snap and with ease, SiteGround has you covered with Weebly. And since you already know what to do, here's a short video by Volution explaining five things you should not do when building an eCommerce website.
If you, however, already have an existing website and just need a host, you will be pleased to know that migrating to SiteGround is free.
SiteGround hosting plans are flexibly priced and start from the most basic shared hosting options through dedicated hosting, to cloud hosting options.
Their cheapest shared option is the 'Start Up Plan' which goes for only $3.95 per month (special introductory price, regular renewal price is $11.95 per month) and includes email account, unlimited traffic, cPanel, CloudFare (CDN), free daily backups, and other enticing features
You can always upgrade to the 'Grow Big Plan' or the 'Go Geek Plan' for shared hosting, both of which would provide you with additional storage ranging from 20 to 30GB, in addition to the ability to handle 25,000 to 100,000 visitors per month.
If you expect larger numbers or need a site with more power and stability, you can try out their cloud, dedicated, and enterprise hosting plans.
Fame and fortune have come to SiteGround because of their clear emphasis and effort on technical support. You will rarely have to seek customer support as a result of downtime or any other common issue.
That's because SiteGround has a unique malware prevention service that detects server status in real time, enabling them to respond before an issue grows into a major problem.
As a result, most performance discrepancies are detected and resolved before you ever feel the effects.
Nevertheless, if you still want to reach out, you can do so via chat, phone, and tickets.
Easy-to-use web builder
Faster loading speed
99.99% uptime
Great customer support
Free regular backups
Limited storage access i.e. 10GB to 30GB
Limited monthly visits
Relatively high renewal prices


Our #1 Choice For Hosting Blogs
62% Off Exclusive Offer Applied at Checkout
2. Wix (best web hosting eCommerce builder)
Wix has been around for 13 years, and in this relatively short time, they've built a good name for themselves in the hosting and web building space.
Taking advantage of their easy-to-use and elaborate website building tools is only one benefit of hosting with Wix.
With the brutal competition that eCommerce poses, a newcomer or old-timer trying to jostle for online space and customers' attention, in an already crowded market, may struggle a lot if they lack a catchy website that exudes relevance in their given niche.
Wix hosting offers an option that allows you easy access to building a hard-to-ignore website, but more importantly, one that is equipped with the right stuff, such as search engine optimization, thus helping potential customers find you easily.
Success in eCommmerce is largely dependent on a simple yet engaging website. Hosting with Wix and taking advantage of their website builder will position your eCommerce website for success right off the bat. This is because, despite what industry you might be and no matter how unique it is, Wix has well over 1,000 website templates spread across just about any niche you can think of.
In addition to having an easy-to-use interface, it's a drag-and-drop editor complete with mobile responsive templates and an artificial design intelligence (ADI) feature that can do the design work for you.
Search Engine Optimization (SEO)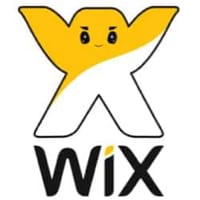 One major issue I see most eCommerce website owners struggle with is the lack of visibility. With Wix, you don't have to sweat over this because of their Google-friendly features, such as the ability to add a title, keywords, and meta description on each page.
Also, the Wix SEO wizard will review your SEO expectations in terms of how you would like to rank on search engines such as Google, Bing, Yahoo, and so forth, then go ahead to compile a report that will help you best achieve such rankings.
Unfortunately, you won't be able to rewrite URLs to make them human-readable.
Wix currently offers two feature-rich plans that cater to the eCommerce niche. That includes eCommerce and VIP plans.
Ecommerce is the cheapest plan and retails at $16.50 per month. VIP goes for $24.50 per month, and in addition to what its counterpart has, it boasts priority response and 10 email campaigns per month.
Both boast of unlimited bandwidth, 20GB storage, a free domain/connect your domain feature, ability to remove Wix ads, an online store, and form builder and site builder apps.
Wix has a range of support channels that include phone support, email, and social media. If your favorite support correspondence is through chat, I'm afraid you will be disappointed on this note, as Wix support does not include that.
They do, however, have a help center with trending discussions, plus a knowledge base where answers to FAQ are provided in detail.
What I liked about their technical support is the fact that, whether you are a free or premium user, you all receive the same level of support.
Affordable eCommerce hosting plans
Plenty of creative freedom
1,000 industry templates to choose from
Easy-to-use website builder
No customer support channel is limited to paid plans
Comprehensive SEO Kit
Unable to customize page URLs
Technical support does not include chat
3. InMotion (best for speed and growth)
InMotion is a privately-held web hosting service provider whose roots date back to 2001. They have an impressive track record of helping small to medium-sized online businesses grow.
If you anticipate growth or have one of those rapidly growing websites, you will love that InMotion is very scalable and transfers from one plan to another come with zero downtime.
Their average speed performance is more impressive than what most web hosts have and, in a sense, justifies the few extra dollars you might need to cough up every month.
In addition to that, they've invested in making their platform easy to use. In regards to eCommerce, expect access to numerous eCommerce related solutions such as Prestashop and Opencart.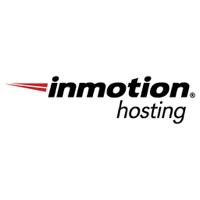 Over and above hosting an eCommerce website, you need a site that is eye-catching, has eCommerce functionalities, and is customizable to suit or match your products.
You can easily create an all-in-one, fully hosted eCommerce solution with InMotions's cPanel or a web building tool known as BoldGrid. This tool helps you set up a website on your own in a matter of minutes, as no coding is required.
What makes BoldGrid so easy to use is it's a drag-and-drop editor. It is also suitable for a wide range of industry categories, not just eCommerce, as it comes with more than 200 templates to choose from. The designs are fully responsive and can adjust to any screen size.
InMotion pricing is deemed to be slightly on the higher side. But with blazing page load speeds, you would be happy to pay the price if this helps give you an edge over the competition. The cheapest tier is three shared hosting plans.
For the best results on hosting an eCommerce site, I would recommend the 'Pro Plan' as it allows you to host unlimited websites and comes with unlimited disc space, bandwidth, and databases and is eCommerce ready. This plan goes for $14.71 per month.
Another cheaper shared hosting plan is the 'Power Plan', which retails at $8.49 per month and comes eCommerce ready.
However, if you need a more powerful eCommerce optimized plan, their dedicated and managed VPS hosting plans will definitely sort you out.
Technical support is well above average for this eCommerce hosting company. You can expect decent response times for your queries via live chat and email, as well as phone. In addition to this, InMotion has a knowledge base that offers you solutions to frequently encountered problems.
Reliable speed and uptime
Easily scalable
Zero downtime when upgrading a plan
Responsive customer support
Easy-to-use website builder
Relatively expensive hosting plans
4. iPage (best ecommerce hosting on a budget)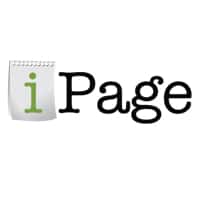 iPage is one of the several web hosting companies owned by Endurance International Group. Founded in 1998, this company brings with it incredibly cheap hosting plans that go for as little as $2.00 per month.
Simple eCommerce websites with PayPal integration and AgoraCart shopping cart can be built and hosted alongside a full security suite that allows you to run your online store stress-free. Security includes daily malware scans, spam scans, and constant network monitoring. This is in addition to 24/7 security protection via SiteLock and load-balanced servers.
The website builder on iPage is easy to use. The drag-and-drop builder does not require any coding and, therefore, can be used by both novices as well as professionals.
It also comes with a load of unlimited goodies right from the jump. This includes unlimited storage and MySQL databases, scalable bandwidth, unlimited domains, and a bunch of designing and building tools.
iPage comes with plenty of options for you on the content management system front, too. This means you can work with your favorite CMS such as WordPress, Joomla, and Drupal, as well as a blogging platform and plenty of photo gallery options.
Even better is that all these features are available at a single click. Integration of other popular shopping carts and payment gateways, such as PayPal, is quite a breeze when using the iPage web builder.
Although the hosting plans may be really low cost, they do come with helpful perks that are vital for creating and hosting an eCommerce site.
At the core of iPage's cheapest hosting plan for 36 months at $1.99 per month, you will find features such as a free online store and unlimited MySQL, webmail, and so forth. They do also have a middle plan for 24 months at $2.49. However, the most expensive one in this category is their 12-month plan at $ 2.99 per month.
Note that these are special introductory prices. Regular renewal rates tend to be slightly higher than that.
iPage provides round-the-clock technical support via phone, chat, and email, in addition to having online tutorials that are of great help when you are starting out. Their response time is average, and it all depends on the influx of calls at any given time.
Very affordable
Great for first-time site owners
Enhanced security features
Advanced tools for growing your website
Strong up time of 99.8%
Decent customer support
Hosting plans lock you into a contract for at least 12 months
Average customer service response time
Loading time could be better
Regular renewal prices tend to be higher, going up to $10 per month
Best eCommerce hosting sites: which host to choose?
Coming to a verdict as to which of the above hosting companies has the best hosting for an eCommerce website is a tough call. This is because hosting needs vary from customer to customer.
Breaking down eCommerce hosting by what the host offers
If you want to set up a kick-ass eCommerce site that ticks all the right boxes in terms of performance and conversion, then your choice has to score well on factors such as loading speed and aesthetics, in addition to the user experience. If we take this approach, SiteGround easily takes the crown.
Although SiteGround's web builder is not as fly as Wix's, it gets the job done when it comes to ease of use. But in terms of versatility, the access to Wix's 1,000+ templates present the user with plenty to choose from. Wix also does have the upper hand on a killer SEO wizard that makes you more visible on search engines.
As for huge or rapidly growing websites, InMotion's plans would be a great place to start, as they have features designed to match such needs. But don't forget that their prices fall on the higher side of the price ladder.
iPage evidently packs lots of goodies and is low priced. If you are a small or medium business owner on a budget, you will hardly go wrong with this choice.