Last Updated on
Imagine a large computer system with an unlimited number of machines that acts as one system, effortlessly sharing information…
Cloud hosting providers and their technology make that possible.
Disclosure
As an independent review site, we get compensated if you purchase through the referral links or coupon codes on this page – at no additional cost to you.
The more you use internet technology, the more reasons you find to need it. The ease of cloud technology is conducive to flexibility that allows you to gain space for data and storage.
With the best cloud hosting companies, you only pay for the server space that you need because the cloud space adapts to your fluctuating business needs. Make Sure to keep reading this article to find out if cloud hosting is for you, and who provides the best cloud server for your needs!
Shared cloud hosting services guarantee server resources because the cloud has more room than what a standard server can hold. The cloud hosting systems have redundant data storage, so there's never a single point of failure. This means that you'll get less of those pesky messages telling you that your server went down.
It's worth mentioning that setting up a system in the cloud is not for the beginner web designer. It's one thing to understand basic terms like RAM, CPUs, bandwidth, and operating systems. It's another thing to understand how to translate those terms in relation to your computing needs. Cloud computing is fitting for developers with a high level of technical knowledge who can optimize a cloud system to do the best work for the least cost.
Cloud hosting services comparison chart
Here's a quick rundown of the top cloud hosting providers:
| Company | Number of plans | Bandwidth | RAM | Operating system | Price |
| --- | --- | --- | --- | --- | --- |
| | | | | | |
| | | | | | |
| | | | | | |
| | | | | | |
| | | | | | |
| | | | | | |
Competition among cloud hosting companies is fierce, which makes it a great time to make the switch to cloud hosting. Strong competition makes the job of comparing cloud hosting companies difficult at best. Start your search by learning some of the key features of cloud hosting and understanding what they mean. Here's what to look for:
Plans: Cloud hosting companies that offer a variety of plans and the ability to upgrade gives you options that provide the best value for the scope and size of your business.
Bandwidth: If your business is new, you may not need large amounts of storage or bandwidth. As your business grows, you may need more. The best cloud hosting plans offer several options and the ability to move up or down between them, so that you are only paying for the services you really need.
Random Access Memory (RAM): RAM is random bytes of memory that your computer can grab at any time. if you don't have enough memory, your computer will run slowly or not at all. Your operating system may also have a maximum limit of RAM according to the operating system's license.
Operating System (OS): The operating system is software that manages your computer's memory and processes. It also lets you communicate with your computer without knowing its language. Common operating systems are Windows, Linux, and Unix.
Here are the best cloud hosting providers
Now that you have a basic understanding of the key features and definitions of the components for could hosting, let's compare those features against some of the best cloud hosting companies. Take a solid look at these cloud hosting reviews.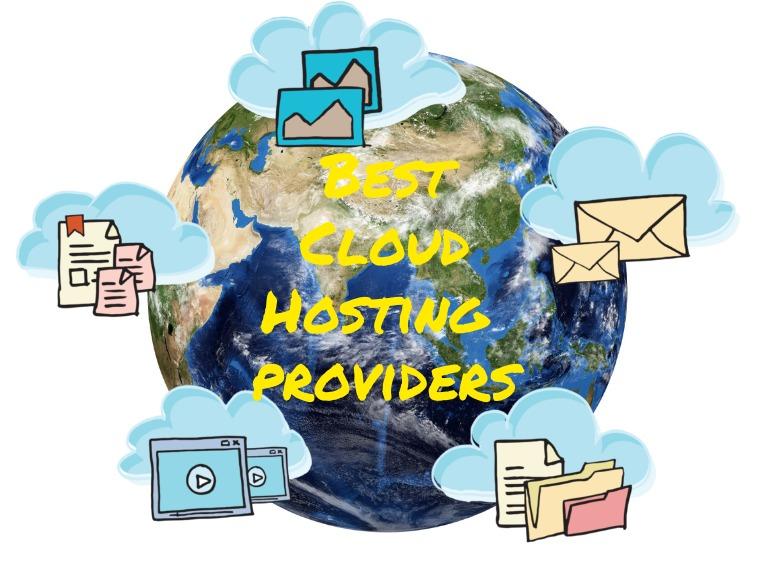 Hostpapa tops the list as the #1 in best cloud hosting providers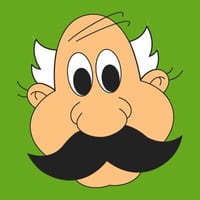 HostPapa offers the best in reliability, scalability, and performance, making it the top choice in cloud hosting companies. There are no worries about losing data because HostPapa has three copies of your data mirrored in the cloud.
The cloud hosting plans are flexible and match the web hosting plans.
All plans have unmetered bandwidth and storage, as well as unlimited MySQL. HostPapa works with Windows and Linux operating systems.
The Hatchling Cloud lets you host a single domain with a dual core CPU unit and 2 GB of RAM. The Baby Cloud offers hosting for unlimited domains and an increase in CPU up to quad core and 4 GB of RAM.
The Business Plan gives you unlimited domains and 6 cores with 6 GB of RAM. Your eCommerce platform will be secure with the secure socket layer (SSL). You'll also get great speed with the fully integrated local caching.
Your pages will load super fast because of the automatic caching of static content. HostPapa offers over four times as much core space as its competitors with up to 8 cores and 6 GB of RAM and unlimited bandwidth. Manage your features with the Intuitive Performance Dashboard where you can see metrics in real time for page download speed, server uptime, visitor information, and resource utilization.
A2 Hosting takes pride in fast loading pages and 24/7 customer service, as supported by their Guru Crew. A2 has made a company-wide commitment to protecting the environment by developing and encouraging green policies among their services, their working environment, and their employees.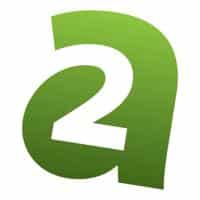 A2 Hosting lets you resize your account as your needs fluctuate. Users can turn their Cloud VPS on or off. Clients love that they only pay for the services they need, which makes this cloud host company good value. With three pricing plans, there is a plan for every budget.
A2 Hosting is a fast and reliable cloud host and claims to have a 99.9% uptime guarantee. Beginner bloggers will appreciate the Quick Start Cloud Hosting. It's an intuitive, user-friendly start-up system that lets you choose your RAM, cores, CPE speed, space and operating system template. Bandwidth ranges from 10-25 GB and RAM from 512MB to 1 GB. Use Linux operating system with A2 Hosting.
A2 Hosting also has the A2 Quickinstaller that lets you auto install your WordPress blog and web development frameworks.
We all like to get something for free and A2 Hosting lets you try out their service at no cost. Subscribers that are not happy for any reason can claim the Anytime Money Back/Guarantee.


Our #1 Choice For Hosting Blogs
62% Off Exclusive Offer Applied at Checkout
DreamHost is one of the best cloud hosting services if you want a quick cloud host launch. You'll be up and running in record time of about 30 seconds.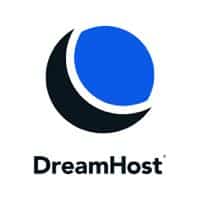 DreamHost offers a Content Delivery Network (CDN) where they deliver your files to servers all around the world.
When your visitors pull up your content, the server that is geographically closest to them will deliver it, which means a faster download.
Once your site is up and running with DreamHost, you'll find that it's pretty good value.
You can run your server for as long as you need it and only get charged a maximum of 600 hours in any given month. DreamHost includes 100 GB of block storage and you can purchase additional blocks of 100 GB storage for $10 per month if you need. It. The bandwidth is unlimited and always free.
Dream host gives up to 30 GB of RAM and works with Linux, BSD, and Windows operating systems.
DreamHost gives you lots of storage options with five different pricing plans with fully scalable storage. Redundant services mean that your data is safe and accessible.
The cloud storage product is called DreamObjects. Use it for web and application file serving, website backup, disaster recovery, and backup of videos, photos, and files.
If you run into trouble with any system issues, DreamHost has staffers standing by 24/7 for chat and email support.
The GoDaddy cloud system was built with stability, performance, and security at the forefront of the design. Unlike webservers where the IP address changes, the GoDaddy issues a permanent IP address. Your configuration and data is securely backed up right in the cloud, so there is no worry about losing your data.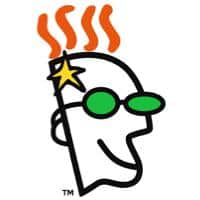 GoDaddy cloud servers can be set up in well under a minute and you will have complete control over your servers. Once your configuration is set up, you can take a snapshot of the setup and duplicate it on another server in just a few seconds.
GoDaddy is one of the top cloud hosting providers for providing value. They make it even nicer with an offer a free trial of 30 days. GoDaddy is affordable with the most expensive plan at only $80 a month.
With five plans to choose from, GoDaddy covers a vast array of needs. Depending upon which plan you choose, you can get between 20 and 80 GB bandwidth. RAM ranges from 512MB to 12 GB for the top plan. GoDaddy works with Linux and Windows operating systems.
Digital Ocean uses the concept of droplets to manage your resources. Developers can use a droplet as a snapshot to quickly and easily reconfigure a new server.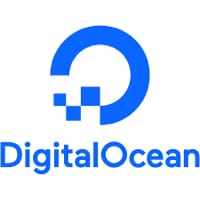 Digital Ocean uses block storage from 1 GB-16TB to scale resources or move them between droplets, according to usage.
Droplets also let you set up automatic backups to keep your data and configurations secure and accessible.
Digital Ocean has high memory Droplet plans that offer larger amounts of RAM, making it a smart choice for developers that manage large databases or in-memory caching.
Digital Ocean lets you replicate data across different servers so that there's no chance of losing valuable data. The data is encrypted at rest and transmitted to the Droplets over isolated networks, making it highly secure.
Digital Ocean offers the flexibility of 10 pricing plans, unlimited bandwidth, and up to 640 GB RAM.
Bluehost is one of the best cloud server hosting companies because their cloud products are user-friendly and not overly technical.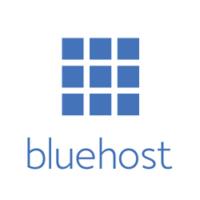 The Bluehost Cloud Sites automatically mirrors your data across three distinct devices in the cloud. If the hardware malfunctions, your site is automatically switched to another secure server.
Bluehost uses failover technology that automatically designates one copy of your website to keep running while the other two servers work on rebuilding your site. The end result means no server delays or downtime, even when traffic spikes.
Developers will love Bluehost's control panel where they can get a quick glimpse of the site's performance to assess usage trends, page download speeds, uptime, global reach, and more.
Bluehost offers the choice of three pricing plans, with some of the lowest monthly plans for cloud hosting. Bandwidth is unlimited and unmetered, so you only pay for what you use. Bluehost is compatible with the Linux operating system.
Understanding cloud computing is a little complicated on the surface. Check out this animated video to help you get up to speed:
Choosing the best cloud server and cloud hosting companies
As the cloud becomes a popular place to manage and store data, cloud computing is attractive for many reasons. Overall, cloud computing is cost efficient, where you only pay for the services that you need. This eliminates unnecessary capital expenses due to scaling and re-sizing costs.
Cloud systems integrate software tools and applications seamlessly, regardless of the type of system. It's reassuring to know that a business owner can switch to a cloud system and be up and running the same day…
Regulation and auditing issues come alongside technological advances. Cloud computing provides the certifications to eliminate worry over compliance and auditing systems.
While there are many benefits to cloud computing over web hosting, cloud hosting does have a few negatives. There is less chance of running into "noisy neighbors" while using cloud systems compared with traditional web hosting services, but bear in mind that you are accessing resources from a globally connected shared resource library that shares problems with others in the cloud.
Where the concern is great enough, it's worth the peace of mind to set up private cloud services that are dedicated solely to your business.
Overall, security issues are less of a concern with cloud computing, but nothing is foolproof. While technology is improving to make your data as secure as possible, there will always be the battle between system developers who work to secure system designs and hackers looking to break through security measures. Hackers are becoming more savvy regarding finding your cloud and hacking into it.
But don't let that scare you – know that will be in good hands with a great cloud hosting plan from a well-known cloud hosting company.