Last Updated on
Do you need managed WordPress hosting for your site? When you're just starting out, shared or cloud hosting may be all you need.
When it's time for you to start getting serious about your online business, though, it might also be time to consider an upgrade…
Disclosure
As an independent review site, we get compensated if you purchase through the referral links or coupon codes on this page – at no additional cost to you.
Many hosts have caught on to the fact that content management systems are all the rage. Of these, the undisputed CMS king is WordPress. Managed hosting options provide hardware and software that is better suited for running the CMS at peak efficiency.
Today we're going to help you identify the best solution for your site. We'll be looking at several options and judging them based on their ability to run WordPress, price, storage options, and more. Shall we begin?
When it comes to managed WordPress hosting, there are four aspects you always want to keep in mind: pricing, site installs, visitor limits, and storage space.
| Rating | Company | Site installs | Monthly visitor cap | Storage space | Check price |
| --- | --- | --- | --- | --- | --- |
| | | | | | |
| | | | | | |
| | | | | | |
| | | | | | |
| | | | | | |
| | | | | | |
| | | | | | |
| | | | | | |
| | | | | | |
| | | | | | |
Managed wordPress hosting reviews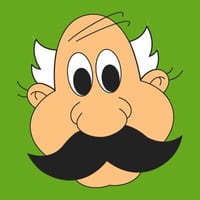 Hostpapa is at the top of the pile when it comes to full-featured hosts. There WordPress offerings are nothing to scoff at either. They've got three simple levels with ample resources and plenty of features.
Hostpapa has configured their industry best managed WordPress hosting service to load sites faster than average. Complemented by a powerful CDN, "low density" servers, and caching layers, they promise a two-and-a-half fold increase in speed.
Managing your site through Hostpapa is simple. Setup on normal Hostpapa sites is a breeze and even easier here. Through the use of the Quick Links option, you can easily install all your favorite third-party WordPress features. You have access to emails and domains. You get auto backups, free migration from outside hosts, and all the convenience that comes with using Hostpapa. There are three main WordPress plans, and, while they do have visitor caps, that drawback is offset by the great pricing. Not to mention, you get access to many of the other standard features that we talk about in our
HostPapa review
. E-commerce solutions, top-of-the-line uptime, excellent customer service, and more. The pricing plans are very straightforward:
$5.95/month
1 install
25,000 visits/month
50GB disk space
$7.95/month
2 installs
200,000 visits/month
150GB disk space
$9.95/month
3 installs
500,000 visits/month
Unlimited disk space
When it comes to getting the most value for your dollar, you're going to be hard pressed to find a host that's offering more than Hostpapa.
A combination of managed WordPress and dedicated cloud hosting. Each user gets a Virtual Private Server of their own, so the resource drain that comes with shared hosting is a non-issue. In addition to the dedicated hardware, WP Oven offers plenty of standard features:
Support for a wide range of themes and plugins, integrated billing solutions, site cloning and syncing, real-time analytics and site statistics, site backups, built-in firewalls, and malware scanning.
WP Oven even offers you an unlimited number of sites. There are other restrictions built into the pricing plans (like visitor caps), but at least they're generous with the sites. Speaking of those plans, there are six: Tiny, Micro, Personal, Professional, Business, and Agency.
Each plan gets you a free email and a chunk of those VPS resources. The real difference is how much you get with each level:
$19.95/month
Unlimited sites
25,000 visits/month
10GB disk space
$29.95/month
Unlimited sites
50,000 visits/month
20GB disk space
$39.95/month
Unlimited sites
Unlimited visits/month
40GB disk space
$79.95/month
Unlimited sites
Unlimited visits/month
80GB disk space
$149.95/month
Unlimited sites
Unlimited visits/month
160GB disk space
$299.95/month
Unlimited sites
Unlimited visits/month
320GB disk space
When it comes to hosts that specialize in WordPress only, WP Oven is one of the best out there.
A global network with multiple hosting locations? Powerful CDN with seven international data centers? Lightning fast page load times for all visitors? We're talking about Kinsta, a managed hosting option that prides itself on being high-performance.
They tout some impressive stats on their page. 5 billion HTTP requests per month. 75 terabytes of data transfer per month. A 9 minute median response time for support tickets. This is all in addition to some attractive user features.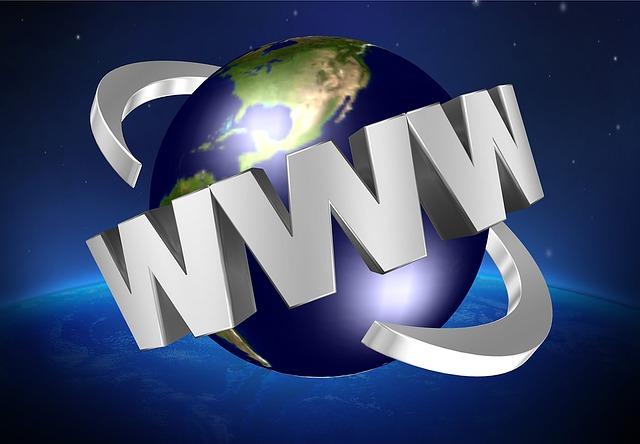 They're a fully managed service, meaning they take care of all the WordPress minutiae for you. They offer free migrations for sites hosted elsewhere. They have daily backups, developer tools, excellent security options, etc.
Perhaps the most attractive feature of all, though, is the fact that they offer unlimited visits and pageviews. No restrictions just because your site is getting popular, and no extra fees for extra traffic. They charge you a rate for the bandwidth, and that's it.
They feature four different business plans. Each varies in price, the number of available sites, storage, and bandwidth. The plans are pricey (start at $100/month up to $400/month), but removing the visitor restriction might be well worth it for some users.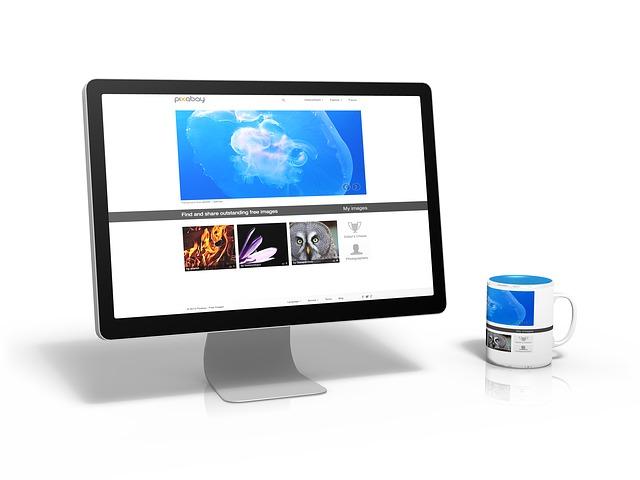 The designer's WordPress hosting option. FlyWheel built their platform with creative professionals in mind. You can take one glimpse at their homepage and see they're up-to-date on web design trends themselves. Visuals alone don't make a great hosting service, though, what sets FlyWheel apart?
In their FAQ, they offer some background. They are a WordPress only service. This, they note, means that their platform runs fast, smooth, and specifically for WordPress sites.
By their estimation, uptime for FlyWheel sites is 99.9%. They also have dedicated resources for all clients, so no shared hosting debacles that you might experience elsewhere.
They offer free migration if you have a site that is already hosted on another platform. They also 24/7 support, a custom control panel, and workflow tools designed to help designers. What of the plans themselves, though?
There are three single-site plans and two bulk-site plans. Like so many other services, they limit your bandwidth, monthly users, disk space, and other resources.
FlyWheel also has custom plans for users who need more resources. As is standard for such plans, you have to call them to learn more about the custom pricing.
Pressidium claims to be the 5-star premium service when it comes to WordPress hosting. The plan options show that they have a lot on offer. There's the so-called "enterprise architecture," their Pressidium Pinnacle Platform. Essentially, they've tailored everything to run WordPress in the most efficient way possible.
As they put it, the team:
"Built [Pressidium] with webscale technologies and systems specifically optimized to deliver incredible speed, unparalleled availability and uptime for WordPress."
They've reasoned that since the system has no single point of failure, it is resistant to attacks. It also allows your site to stay available no matter what. It's coupled with all the scalability, backup options, and auto-updating you'd expect from a managed WordPress provider.
So, what do you get with all Pressidium's guarantees? There are five plans in total. Each is a fairly expensive. Each puts limitations on your visitor count. None offers email. None offer any domain registration services.
If you need even more space than that, there's also an enterprise solution. More installs, more traffic, more support, etc. You have to call in to get a quote, so you can bet it's considerably more expensive.
All-in-all Pressidium is a powerful platform, but it lacks the basics that could make it a top-tier managed hosting option.
Still can't decide which host is for you?? No worries! Just have a look at our #1 pick:


Our #1 Choice For Hosting Blogs
62% Off Exclusive Offer Applied at Checkout
Pressable is one of the services that specializes in WordPress hosting. Does this mean that they've got their offerings down to a science? They certainly talk a good game. Pressable does automatic updates for security features and add-ons. They say they've optimized their platform to run WordPress sites lightning fast. They also offer traffic scaling for those instances where you're getting more daily buzz than usual.
Every WordPress plan includes a content delivery network. They offer daily backups, staging sites, and dedicated WordPress support. On the security side, the platform has intrusion detection along with malware scanning and removal.
Plan pricing isn't the cheapest, nor is it the most expensive. The basic level is $20.83/month, offering up to five sites. The mid-range plan offers ten sites ate $37.50/month. The high-end is $75.00, allowing you up to 20 sites.
If you need to go beyond that, Pressable also has top-tier plans for more serious web users. The Agency level is $135.00/month and offers 30 sites. The VIP level lets you manage more than 100 sites at $750/month.
Since this is a WordPress-specific host, it comes pre-installed. As far as uploading content and managing your site, the experience is good. Customer service is responsive, and the platform is solid all around.
So, what mars Pressable's rating? The lack of domains and email is a huge negative. Then there are the visitor limitations placed on each plan. 60,000 on the basic plan, 200,000 on the mid-level plan, and 400,000 on the high end. With the Agency plan, you get 600,000. The VIP plan offers 5,000,000.
It's more than you'd get with some hosts, but why impose visitor limits at all? Other services aren't as stingy with their resources, and you may want to look to one of those as your final option.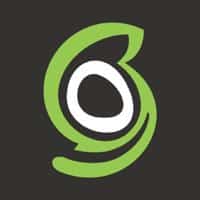 Another full-featured hosting service dipping their toes in the WordPress pond. SiteGround has positioned themselves at the newbie-friendly end of the difficulty scale. They offer a much different experience than what you'd get with a power site like DreamHost.
For starters, they offer three separate WordPress plans, at pretty reasonable rates. The StartUp plan is $3.95/month. The GrowBig plan is $7.95/month. The GoGeek plan is $14.95/month. These are, unfortunately, introductory rates, so expect to be paying standard pricing after a few months. $9.95 for StartUp, $14.95 for GrowBig, and $29.95 for GoGeek.
Each plan offers "essential WordPress features." The GrowBig plan adds on "premium WordPress features." The GoGeek plan throws in "geeky WordPress features" to sweeten the pot.
What do these all mean? The essential features are just that. A free domain, WP installation and transfer services. You get daily backups and a choice of which server location to use. The essentials also include a high uptime rate, email accounts, and 24/7 support.
The premium features add a SuperCacher, 30 backup copies, priority support, and 1-year of Wildcard SSL for free. The so-called geeky features encompass 1-click staging, a server with fewer accounts, pre-installed Git, and free PCI compliance. So far, so good. What's the downside?
SiteGround insists on restricting users with small amounts of storage and monthly visitor caps. For the StartUp plan, you get 10GB of disk space and 10,000 monthly visitors. For GrowBig, you get 20GB of disk space and 25,000 monthly visitors. For GoGeek, you get 30GB of disk space and 100,000 visitors.
It's a feature-rich service. If you're trying to run a serious site with lots of visitors, though, SiteGround might not be your best option.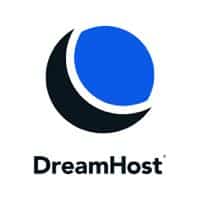 You may have already heard of DreamHost from their shared and dedicated hosting options.
They're a more advanced service, and using their platform will require some hearty web skills.
If you're savvy enough to make the most of it, though, DreamHost has a lot going for it.
Titled "DreamPress," their WordPress managed hosting service handles all the boring stuff for you. Core CMS upgrades, plugin updates and more are all automated. DreamPress has WordPress pre-installed, so no hassles with the CMS setup. DreamHost has tuned the system for "optimum performance." Even the basic plan comes with a high level of uptime and unlimited bandwidth.
This is one of the most attractive features of DreamHost's service. They've done away with many of the limitations you'd find with other hosts. There are not caps on the number of monthly visitors. You get 30GB of SSD storage standard. You can use any theme that you want and any plugins with no restrictions.
DreamHost gives you the ability to set up your own email accounts. They also give you your own domain, so your site will be as professional as possible. If you're going to be doing any selling, e-commerce options are part of the service, complete with a private IP and SEO support.
The hosting platform comes with heightened security measures as well. DreamPress incorporates a WordPress specific firewall that defends against multiple kinds of online attack. The system also automatically detects and removes malware. If you're a power user trying to optimize their WordPress, DreamHost is a very solid option that you should not overlook.
These guys promise the level of service that comes with a big brand name. They tout their commitment to "scalability" and say that any site that they host will have the resources needed for continued growth.
They throw a lot at you with their pitch. They're an experienced company, with over ten years of managed hosting. The platform has multiple "redundancies" that ensure you'll have core service no matter what. They offer daily backups to ensure that your site is alway recoverable. There are numerous developer tools and plenty of small tweaks that are all there to make your site run the best it can, supposedly.
How well does the service work? First, you have to hunt around the site to find out where their pricing options are. Rather than display them up front, you have to click through the banner navigation to view the plans. Perhaps that's because they are so expensive. Even the basic Neutrino level is $99/month, and it only goes up from there. The Enterprise level is $1,999/month. The VPS-2+ option is $2249/month.
With those plans, you're getting a fair amount. The higher-tier plans come with plenty of disk space and bandwidth. You have the ability to manage multiple sites. You can use their bundled content delivery network. You also have Amazon S-3 powering things in the background. This web service infrastructure means your site will be running smoothly more often than not.
Like WP Engine, there's no support for Windows or Linux apps. The number of WordPress plugins you can use is quite high, though, which is nice. There's a Staging Mode that allows you to pre-build parts of your site without affecting the whole thing. There's also plenty of integrated security keeping your data safe. This is a good service, hobbled by its restrictions and high prices.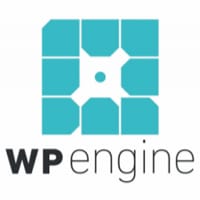 These guys offer up a little bit of everything with their service. They've got a strong user base and claim to have a quite a bit going for themselves. As a managed host, WordPress is pre-installed on their platform. When you first set up your account, you're ready to enter your login credentials and get to work with your CMS.
They provide the level of ease and functionality you'd expect from a managed host. It's simple to create posts and make changes to your site. WP Engine is compatible with plenty of WordPress plugins, which is great. Unfortunately, they don't allow for any compatibility with Windows or Linux based extras.
To compensate, they've automated many of the functions that cause users to implement third-party apps. Site backups are one such feature, which occur daily. There are also assorted extras on the WP Engine platform that are quite welcome. The Evercache, which enables quick page loading speeds, is one of my favorites. There's also the staging area, which enables you to tweak your page in a sort of preview mode.
All fine functions, which make the deficiencies in WP Engine so much more obvious. For starters, the plans are considerably more prices than other options. The most basic, Personal, is $29/month. The mid-range plan, Enterprise, is $249/month. The high-end plans don't even have their prices listed.
The lower level plans come with limited resources. Only 10GB storage on the basic plan, with 25,000 monthly visits allowed. To top it off, they don't provide any email accounts or domains. You'll be stuck parking your site with one of their branded sub-domains. Not the worst service around, but there are better options, for sure.
To recap, this video breaks down this method of web hosting for you:
Hosting options are numerous, and there are plenty of WordPress-only managed services that are well worth a look. WP Oven and Kinsta, in particular, really break some new ground with what they have on offer.
When it comes to great all-around hosting with superb value, however, Hostpapa is still number one. Their WordPress hosting competes with any other option on the list but comes in at only a fraction of what the other services charge.
In addition, you get access to all the other big-name perks that come with using Hostpapa. Unless one of the other services is offering a specific feature that you need for your WordPress site, your best bet will be signing up with one of Hostpapa's affordable plans.