Last Updated on
If everyone else uses SiteGround, should you use it, too?
Probably not, until you learn as much as you can about the host so that you can reach a decision you most likely won't regret.
Disclosure
As an independent review site, we get compensated if you purchase through the referral links or coupon codes on this page – at no additional cost to you.
SiteGround is one of the most popular web hosts out there. Founded by a group of university friends in 2004, today SiteGround has over over one million domains around the world. Not as many as what other top hosting companies have but still quite a lot.
In the hosting space, they go toe to toe with their competitors, offering reliable hosting solutions such as shared, WordPress, reseller, dedicated, and cloud hosting.
That said, is SiteGround popular because it's good? Or is it just popular because it's well marketed?
I spent 12 months analyzing every aspect of the company's web hosting service. This is a 100% honest and impartial SiteGround hosting review. You'll get the complete picture of their services, prices, and whether or not this is the platform for you.
Who cares if tons of other people like SiteGround? You need a web host that works for your website.
Well, the reason SiteGround is so popular seems to be because the platform is customizable and easy to use. There's a broad appeal to their hosting service. So, in this case, the quality of the product is more than just marketing hype.
SiteGround isn't popular because they have a few unique features which they do really well. Instead, they excel at not doing anything really wrong. Their hosting service is fast, secure, and reliable. Plus, their customer service is absolutely top notch.
At the end of the day, you want a hosting service which will keep your website online and free from troubles.
Of course, there's always room for improvement—that's true for any web hosting service. But overall I give the service 4.5 out of 5 stars.
What Does SiteGround Offer?
Big picture: They're a web hosting service. If you run a website, you'll need a web hosting service to store your site so the world-at-large can access it.
SiteGround has shared, dedicated, WordPress, reseller, and cloud hosting, among other hosting solutions.
Signup is very easy, too. The entire signup process is one page with quick account activation.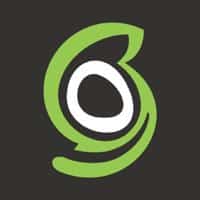 Other than being the most common and needed, shared hosting is also the most competitive web hosting tier.
Like most web hosts, SiteGround has three plans under this tier. Expect essential features for the most basic plan and more premium and geeky features as you go up.
While you can get started for only $3.95/month with SiteGround, we have an even more economical deal available if that's what you're looking for…
Here's a quick overview of SiteGround's three pricing plans:
Special Price: $3.95 a month, regular price: $11.95 a month
One website with 10GB of storage
Up to 10,000 visitors a month
Unlimited emails
CloudFlare support and security
Special Price: $5.95 a month, regular Price: $19.95 a month
Multiple websites with 20GB storage limit
Up to 25,000 visitors a month
Unlimited emails
CloudFlare support and security
SSL certificate free for one year
30 backups
Special price: $11.95 a month, regular: $34.95 a month
Multiple large websites with 30GB storage limit
Up to 100,000 visitors each month
Unlimited emails
CloudFare, Git repository and one year of SSL certification
PCI assessment
30 backups
Please note that SiteGround bills yearly and that the heavily discounted special rates are just introductory prices that may last up to 3 years. After that, the regular price will set in.
SiteGround offers new users a one-month trial period. That's a one-time cost of $24.95. After that, you'll need to sign up for an annual contract. Two- and three-year options are also available.
All users can select their preferred data center. The options are:
Illinois (for U.S. based websites)
Amsterdam (for European sites)
Singapore (for Asian-Pacific based sites)
Usually, most people simply select the location where most of their customers are located. However, you can choose whatever data center you want. For instance, if you're concerned about U.S. data privacy laws, the European data center might be your best option.
SiteGround servers use CentOs Linux, and this explains why their shared hosting plans come complete with the industry standard cPanel. Besides being the most popular website management tool, the cPanel is easier to use and more functional than many website control panels.
Web applications give you the opportunity to easily upgrade the functionality and performance of your website. SiteGround makes this possible through addition of the Softaculous auto-installer, which lets you install hundreds of web applications such as e-commerce, blogs, content management systems (like Joomla and WordPress), social networking, and so on.
All of SiteGround's shared plans let you enjoy unmetered bandwidth. Remember the set maximum number of visitors allocated to each plan? That's how the company measures site use.
It should be easier for you to figure what plan is right for your website based on that. What's even better is that SiteGround's technical support team can help you maximize the available resources in your plan.
If you plan to host heavy files on your website, say, multimedia content, that could easily get you beyond the acceptable use limits set by them. Thus, it would better if you considered the more powerful SiteGround plans.
As for storage, you have a cap too, the minimum being 10GB and the maximum set at 30GB.
Free content delivery network (CDN)
In all their shared hosting plans, SiteGround has included the CloudFlare CDN. Copies of your website(s) across the world can be stored on this platform. This will enable people who are far away from the base web server to still experience great page load speeds. Even if you are hosting multiple websites, you can still use the platform.
If you are not a pro but would still wish to create a website from scratch, SiteGround has a drag-and-drop website builder in their GrowBig and GoGeek plans, designed exclusively for you. It's provided by Weebly and comes complete with e-commerce features.
Note that opting to use the website builder on an old account would delete any content you've made outside it. So, if you are not ready to lose the data on your old account, it would be safer if you activate the builder on a new account.
Free secure socket layer (SSL) certificates
Most web hosts, SIteGround included, nowadays include SSL certificates in all their shared hosting plans. In addition to winning the trust of users, SSL certificates will also make your website Google friendly.
Other features included in the three SiteGround hosting plans include:
SSH access—a necessity whether you plan to do the development yourself or enlist the help of a professional
Unlimited databases
A 30-day money-back guarantee
2. SiteGround WordPress Review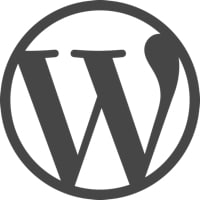 SiteGround's WordPress-specific plans are great for those who aren't particularly Internet-savvy.
One thing you will realize fast is that the plans and features under this hosting tier are pretty much similar to the ones offered under shared hosting. But there's one feature that sets it apart from the latter: free WordPress installation.
That aside, WordPress hosting plans feature the bot protection system, which is SIteGround's artificial intelligence system. It helps in the detection of malicious login attempts and prevention of other attacks launched on the WordPress login screen.
If your plan is to host a high-traffic website or begin a development project, cloud hosting should be your preferred hosting solution.
SiteGround offers four plans, with the least going for $80 a month and the highest for $240 a month. All of them offer 5TB monthly data transfer and include ample storage for content plus multi-platform support.
Reseller hosting gives you an opportunity to turn web hosting into your revenue stream. As a web designer or developer, this kind of hosting would be great for you, especially if your customer's websites require maintenance on a long-term basis.
SiteGround promises better discounts if you get more accounts from them. Even better, they let you resell your services at any price you want and white label everything so that your customers won't notice the SiteGround brand.
$42 is the minimum required to get started on this hosting tier.
5. Dedicated and enterprise hosting
Dedicated hosting is designed for the person in need of power, stability, and added functionality in their hosting plans. SiteGround offers three plans under this tier.
Each comes with 10TB monthly bandwidth. The list of features, including RAM, disk space, and CPU cores, gets better as you go up.
Enterprise hosting, on the other hand, is the type where you let the company create and manage custom servers for you. Unlike the other SiteGround plans, you'll have to contact them directly for this one.
SiteGround web hosting reviews: pros & cons
No web hosting platform is perfect. SiteGround reviews do seem to show that they pay attention to a lot of little details, which adds up to an overall great experience. Still, there are a few key ways they could improve, too. Let's take a look!


Our #1 Choice For Hosting Blogs
62% Off Exclusive Offer Applied at Checkout
Almost non-existent downtime
At the end of the day, the number one reason you use a web host is to keep your site online. If the web host can't do that, anything else they can do isn't really important, right?
After using SiteGround for 12 months, I've found pretty remarkable numbers for their average uptime. In fact, in an industry where the uptime standard is 99.90%, SiteGround boasts an impressive average uptime of 99.98%. In fact, a few months I recorded an uptime of an amazing 99.99%!
To show how confident they are in their performance, SiteGround even offers a 99.9% uptime guarantee. In the event that they fail to live up to their word (in a calendar year), you will be compensated right away.
The average load time for a web page is about 700ms. During my tests, I found that my SiteGround-hosted site loaded with an average speed of 456ms. To be honest, these are some of the fastest speeds I've ever seen on a web host.
In addition to the great speed, SiteGround has put up huge data centers across the globe, from Chicago to London, Singapore, and Amsterdam. You can access the IP addresses of all these centers on their website, just in case you want to test their speeds.
So, if you have an audience that is spread out around the world, they will most likely experience decent speeds, because your website files will have a short distance to cover, as opposed to using a web host with only one data center set somewhere in the United States.
To further enhance their speeds, they've incorporated use of technologies such as:
Solid State Drives (SSDs) which have faster speeds than Hard Disk Drives (HDDs)
NGINX – a web server technology that boosts your site loading time
PHP 7 – a server-side scripting language that's also able to boost speed
HTTP/2 – a network protocol that contributes to higher page load speeds.
Most web hosts aren't known for responsive, timely customer support. So I wasn't expecting much. Turns out, I ended up being quite pleasantly surprised.
SiteGround fields over 1,500 online tickets, 800 calls, and 2,000 instant chats each day. Every time I reached out for help, I connected with a SiteGround rep in less than a minute. That seems impossible, but it happened half a dozen times. Each rep was friendly and knowledgeable, too.
Another thing is, they are responsive, supportive, and transparent across all their support channels, i..e phone, chat, and tickets.
Above all that, they have a resourceful knowledge base where customers share comments and knowledge about a variety of hosting-related issues. SiteGround also monitors the responses and shares key information where it's needed.
SiteGround has a full kit of security tools that include:
SpamAssassin
SpamExperts
IP address blocklists
Free SSL
Hotlink protection
Also, for just a dollar a month, you can sign up for HackAlert Monitoring. This service checks your website daily for signs of hacking. If any are found, you'll be instantly notified.
Another premium security feature they offer is the SG Site Scanner, which lets you know in case your site is under attack. It works in collaboration with SiteCheck, an automatic software scanning tool that scans your website for malware.
I can't forget to mention their artificial intelligence platform, which stops brute force login attempts on all SiteGround servers.
To date, WordPress remains one of the best content management systems for website creation. So if you're using WordPress, you're not alone. There's a big advantage to this popularity: most major web hosting platforms cater directly to WordPress users.
Perhaps none go further than SiteGround. If you built your site using WordPress, SiteGround will automatically:
Close security holes
Perform server-level maintenance
Back-up monthly
Recover after multiple plug-in conflict
Use SuperCacher and CDN with 34 locations (for improved load times)
Hotlink protection
Are you a WordPress superstar? SiteGround has staging environments, Git and WP-CLI. Don't understand what any of that is? No problem. SiteGround doesn't force you to learn a bunch of technical stuff if you don't want to.
WordPress users of all skill levels will love the one-click installation and $0 transfer fee. Move your existing WordPress site over with no traffic interruption.
SiteGround lets you install a lot of e-commerce applications very easily. Magento, PrestaShop, and CS Cart all have one-click install buttons. Alternatively, you can go to Softaculous and select one of many available options, such as ZenCart, Acis, and openCart.
This is pretty much all you need if you're a small online store, or even if you just want to sell a few items from your blog.
If you're a larger, commercial organization, you'll still have enough flexibility to customize. However, you might run into some issues with the storage limits (we'll get into that later).
Inclusion of a SSL certificate means you can also secure your e-commerce domain
None of us has a level of perfection that makes us immune to making mistakes, such as deleting the wrong database. Well, if that happens, the process of restoring your website will be lengthy and uninspiring.
SiteGround has a solution to protect you against the pain of dealing with that. They back up your databases for free on a daily basis across all their shared hosting plans.
On top of that, they will monitor your site around the clock through advanced mechanisms to make sure that everything is working properly.
Compared to similar web hosting services, SiteGround has relatively small storage space.
If you're a small business just starting out, this likely won't be a huge issue. As your site grows, you can upgrade to a different plan.
But even GoGeek, their biggest plan, has a storage limit of 30GB.
That's…not terrible. It's also not unlimited. For large, commercial websites and others, unlimited storage space beats limited space of any capacity.
Another uncomfortable limitation is the number of visitors that can visit your site a month. Granted, SiteGround has its reasons for doing so, probably to make their servers more reliable. The tricky part is a situation where something on your website goes viral, or you get featured on a popular site and the traffic multiplies beyond your limit.
My hope is that SiteGround won't suspend my account if that happens, because it's likely a one-time thing.
The cPanel and website builder aside, SiteGround seems to be more inclined towards pleasing the pro users. As you've probably noticed, most of the features like the staging environments under WordPress Hosting, Git integration, installation of SSL certificates, etc., sound a bit complicated for the average user.
Most are no doubt excellent features, but obviously, a novice who's in the process of creating their first website won't be in a position to use them.
Annual commitment (unless you want to spend more)
Reading through SiteGround reviews you'll see a lot of positives about the low prices. It looks like you can get started for just $11.95 a month! Well, as I'm sure many of you already know, that's not really the case.
Most web hosts require at least a one-year commitment. That's $11.95 a month…for 12 months. Personally, I'm always a bit wary of any company where I'm supposed to make a big commitment before I'd have any substantial time to use the service.
SiteGround does offer a one-month trial for $24.95. This makes a year-long commitment much less of a risk. For small businesses, I'd recommend first signing up for the trial, and then signing up for the StartUp plan. Let your business grow to fill the smallest plan before moving up to the next.
Compared to their competitors such as InMotion, Hostgator, BlueHost, and others, SiteGround's prices are relatively high. Nevertheless, I'd love to emphasize that this con is exclusive to the price, not the value you get. If you decide to look at both and do a comparison with other web hosts, the outcome will definitely be different.
Everything on SiteGround: our conclusion
In this Siteground.com review, we've taken a look at everything SiteGround does well and especially where they could improve. There's a lot of SiteGround reviews out there which have almost nothing bad to say about the platform at all. I wanted to make sure you weren't just buying into the hype.
I signed up for an annual plan and used SiteGround to host a site for 12 months. SiteGround exceeded my every expectation. They have fast speeds, reliable service, and great customer service.
Plus, they're great with WordPress. You can transfer over easily. Even the support staff is trained to help you with WordPress-specific problems (although integration is so smooth, I doubt you'll have any).
Storage isn't great, and pricing is in the medium to high range. But you do get a lot for your money, and the customer service if among the best in the industry.
If you're a small to medium sized business, especially one who uses WordPress, SiteGround hosting plans have a lot of offer you.
But if you're looking of BEST overall deal for hosting…


Our #1 Choice For Hosting Blogs
62% Off Exclusive Offer Applied at Checkout