Last Updated on
Trying to find the best WordPress hosting can send you through an endless maze of webhosting sites, and countless hours of research, not to mention exorbitant fees if you don't find a good host at the outset.
The best WordPress hosting service is one that does everything you need it to, and maybe a little more than that. They will have a strong track record of reliability and the right amount of tech support. Within those parameters, you also want to find a web host that also fits nicely into your budget.
Disclosure
As an independent review site, we get compensated if you purchase through the referral links or coupon codes on this page – at no additional cost to you.
Now that you know a little more about the in's and out's of WordPress web hosting, let's take a quick review of some of the best web hosts for WordPress with a WordPress hosting comparison, shall we?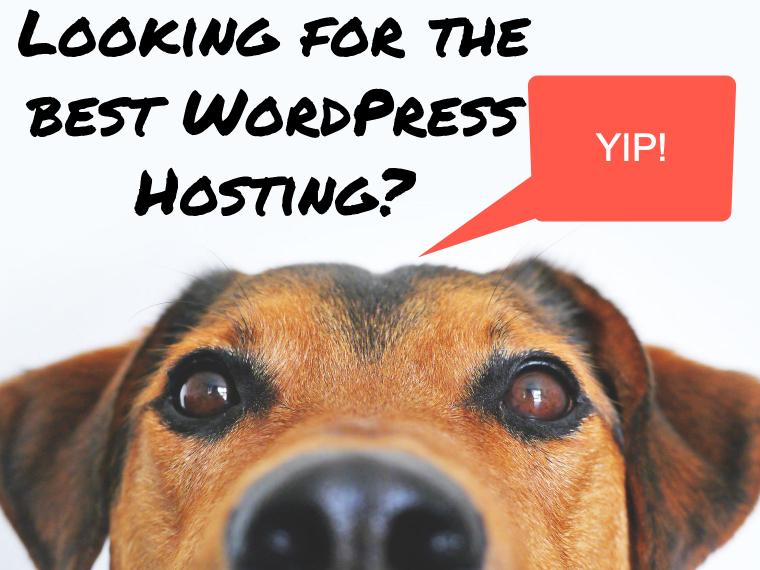 Website, web host, domain name… they are the same thing?
Not at all. Here's an easy way to sort out the differences between them.
Domain Name
Let's use the analogy of a file cabinet to make it clearer. Your domain name is kind of like a file cabinet that you have in your home or office. It tells your audience which drawer in the file cabinet has the information they need.
When someone types in your website address, or domain, and presses enter, the domain is translated into a server IP address. Think of the IP address as the label on the hanging file that tells you exactly which one to pull. The manila folders inside the hanging file are the pages on your website.
Web Host
The words web host and web server are interchangeable. Think of the web host as being the back closet in your office that your file cabinet sits in. If you lease office space, you have to pay for that. If your office is in your home, it still costs you a little something in heat and electricity to house those files.
Without the web host, your domain name doesn't have a place to rest until it's needed. You will want your domain name to be open and accessible to the public 24/7. Without the web host, your visitors could be surfing around all day and never bump into you.
Website
The content on your website is similar to pulling pages out of your files, such as your products, services, and blog articles. In a paper file, you might have different forms of communication—post-it notes, printouts of emails, fax pages, photographs, CD's, or advertisements.
Just like you can differentiate between them at a glance, your web host can decode the differences between different types of files like .jpg, .mp3, .html, .php, etc. The web host decodes information to make it look recognizable when your visitors see it.
Why look for the best WordPress hosting, they're all the same right?
This is not true unfortunately, you should try to find the best WordPress hosting you can, but simply stating that a good web host is a key component of a successful website probably isn't enough to convince you to get a good one.
So, let's take a look at what can go wrong if you choose a web host that is not conducive to WordPress sites. Four issues will decrease traffic to your site:
Speed
Reliability
Security
Support
Speed
Think about what happens when you have to wait too long in the checkout line. The least bit of impatience sends you on the hunt for a shorter line. You want your web host to be able to load your pages fast enough that your visitors don't go looking for the website with the express checkout line.
Reliability
One of the most common problems with web hosts is that they go down when they get overly busy. Have you ever gone shopping on Black Friday to get the best deal on a hot ticket item, just to find that the store is at capacity and the wait line is halfway down the block?
WordPress is a resource-heavy application, and not all web hosts have the top-notch hardware that makes it shine. WordPress needs a web host that is capable of running PHP at a speed of 5.6 or greater and has MySQL at speeds of 5.5 or higher, to make it run optimally.
All sites go down occasionally, but you will want to know that your web host has a strong history of reliability with WordPress sites. Your visitors can't see what you have to offer if they can't get inside to see your wares.
Most web hosts will send you an alert when your site goes down. If you're getting too many of these notifications, contact your host. If they can't resolve it, it's time to look for a different web host.
Security
Choosing a web host that doesn't help you secure WordPress sets you up for all kinds of nasty problems. If your web host allows hackers to slip through the cracks, your site becomes vulnerable to malicious attacks.
A savvy hacker can inject scripts, steal cookies from your computer or network server, install malicious software, or manipulate your data. They can also establish new accounts using your personal or professional information, giving themselves full user privileges.
Support
If you are the owner of that famous store on Black Friday with the shoppers lined up outside, certainly you want them to be able to get inside the store. You also want them to have a great experience once they get inside.
Visitors that can't find a price on their favorite item or have water dripping on their head from a leaky roof won't be happy. Customers expect the manager to fix problems, large and small.
Your web host owns the server, but you are the owner of your site. Just as a store manager may need to call a contractor to fix something within the building, you may need to call on your web host provider if your site doesn't work the way that it should.
Look for web host providers that are available day and night. If there's a problem with your website and you can't get it fixed in short order, you will lose traffic.
Sites that go down a lot will be ranked lower in search engines, so it stands to reason that selecting a web host that dovetails nicely with WordPress will improve your SEO results.
Types of WordPress hosting compared
Isn't every hosting type just as good?
Again, this is false, and there are actually five different types of hosting servers. This is one area where costs align with the quality of service pretty well. Here's a breakdown of the different types of servers that web hosts offer: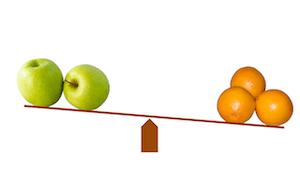 Free
Shared hosting
VPS
Managed hosting
Dedicated hosting
Free WordPress Hosting
WordPress.com allows website builders to get free web hosting through WordPress. That sounds great on the surface, but there are also some downsides when you look into the difference between WordPress.com and WordPress.org.
You will have a limited selected on themes, which means there will be limited ways to customize your site. You can still make an attractive site. It just may not be all that you'd hoped for from a theme.
WordPress.com won't allow you to get features and plugins from third parties because of security vulnerabilities so you will have to settle for basic functionality. That means there are no ways to create a membership site, offer a newsletter, or increase the speed of your website. There are some pretty cool tools out there that you'll be missing out on.
Perhaps the biggest downside is that your brand will forever be connected to WordPress with a yourname.wordpress.com domain name, although you can get a unique domain name for a small fee.
If none of that bothers you, a free WordPress.com website might be the way to go. You can find out more on our free WordPress hosting page.
Shared WordPress Hosting
Shared hosting means that your site is housed on a server that is shared with hundreds of other sites. That means you are all sharing the same resources. When all of those sites are busy at the same time, there are fewer resources to go around and that is what causes sites to crash.
The biggest benefit is that you get to share all of the costs with the other sites, which makes shared hosting an affordable and popular option. Most of the best shared hosting companies start their pricing at about $5-$7 per month.
If your goal is to grow the number of visitors to your site, you may outgrow a shared host at some point. This is a good reason to look for a web host that will be able to upgrade you to a VPS or dedicated server later on if you need it.
VPS WordPress Hosting
A step up from shared hosting is VPS (virtual private server). In this type of arrangement, your server space is still shared with other sites, but typically there will be far less of them. Another important benefit to VPS is that it gives the site owner low-level access to some administrative functions.
More control, increased security, and larger capacity are all very good reasons to go with a VPS web host if your site gets a lot of traffic but expect to pay a little more (although there are some cheap VPS hosting options around).
Managed WordPress Web Hosting
The highest and most costly level of web hosting is managed web hosting. Managed web hosting is best-suited to owners that have busy sites, where the owner doesn't have the time or technical ability to deal with server operations and problems.
Managed web hosting is for the site owner that wants to call a tech, with a real name, which can fix anything that the owner wants to be changed or fixed, by making one call. It's also for the site owner that can afford it.
If this sounds like something you need, take a look at our article on the best managed WordPress hosting.
Dedicated WordPress Hosting
If your website falls into the 2% of all business sites and blogs that become an over-the-top success, it's time to move to dedicated server hosting. Your web host provider will be happy to host your site on a server that is dedicated only to your site. This means that you won't be worrying about other sites bumping into yours, or bumping it offline. The only vulnerabilities your site will be exposed to are your own.
As with other types of servers, costs will be based upon the power of the server and the level of site and support management that the web host provides for you.
Here are the 12 best WordPress hosting services
HostGator
WP Engine
BlueHost
DreamHost
InMotion
SiteGround
GreenGeeks
A2Hosting
Hostinger
InMotion
Site5
iPage
1. Hostgator (Best WordPress hosting overall)
Users like lots of things about Hostgator, from the one-click installation, to strong uptime percentages, to 24/7 support. Having over 8 million domains adds to their popularity. It interfaces famously with WordPress.
Hostgator has hosting plans galore. Most users are quite happy with the Baby Plan, but there are plenty of upgrades too, including shared hosting, reseller hosting, VPS hosting, and dedicated hosting. The shared hosting plan offers three levels of service—Hatching Plan, Baby Plan, and the Business Plan. The Baby Plan starts about $4 a month (but there's a decent discount through the link below).
There few things that users don't like about Hostgator. They offer a ginormous amount of domain names, and they even have an offer on though our link (below) where you can get your domain name free of charge.
There's not much not to like about HostGator, and we urge you to take a look at what they have to offer before checking out the rest of this list.
2. WP Engine
According to many WordPress users, WP Engine is the "gold standard" of the best WordPress hosting sites. Your monthly fee for WP Engine comes with a team of experts that know WordPress inside out. Tech service and support are top-notch and the WordPress hosting design caters directly to WordPress sites to make them smooth and lightning fast.
If you're looking for a web host that takes care of all of your maintenance issues like updating themes and plugins, WP Engine fits the bill.
WP Engine will also take care of performing back-ups every day, so there is no worry about losing data.
WP Engine isn't the least expensive option for the best WordPress hosting service, but if you are too busy to perform the site management tasks or you'd just rather pay someone to do it for you, it works just fine. The WP Engine pros outweigh the cons for the most part.
Perhaps the biggest downside to using WP Engine is the cost. Get WP Engine for your personal site for just $29 per month. WordPress also has pricier upgrade packages for Professional, Business, Premium, and Enterprise Grade.
3. Bluehost WordPress hosting
If you're looking for one of the best WordPress hosts on a shared server, take a peek at Bluehost. Across the board, Bluehost gets rave WordPress hosting reviews for being one of the best hosting services. It was founded in 1996, making it one of the oldest web hosts.
Bluehost is officially one of the best WordPress hosting companies according to WordPress themselves, which gives it a trusted brand name. Bluehost has earned its reputation for being a reliable web host with a strong percentage of uptime, even when traffic is high.
Bluehost's expert support is available around the clock via phone, email, or live chat. They also offer a wide range of web hosting options, so it's no surprise that Bluehost rates high for small businesses.
If there is anything negative to say about Bluehost, it's that there are no convenient monthly shared hosting plans. Users will need to install add-ons for just about everything. The site upsells aggressively, which can be pretty annoying.
Bluehost has a nice little video summarizing their WordPress services here:
4. DreamHost
DreamHost is home to over 600,000 WordPress blogs and websites. DreamHost users get a one-click WordPress installation and avoid setup fees. DreamHost is over 15 years old and has a strong reputation for making web hosting easy.
One of the best benefits of DreamHost is that it automatically installs WordPress updates. Dreamhost boasts of unlimited space and bandwidth, making it one of the best and fastest WordPress web hosts.
Users get a custom dashboard that lets them customize their site to their heart's content. The downside to this is that there are actually few design tools. You can purchase additional tools, but costs can add up. A fancy site on Dreamhost can break the bank.
5. InMotion
InMotion has a reputable history for reliable performance. Most tech-savvy individuals agree that inMotion has one of the strongest uptimes. When you combine reliability with strong tech support, inMotion is a top contender as a top WordPress hosting brand. You get a free domain name too.
Site owners that are looking to grow will appreciate the many affordable web hosting package upgrades. Users can get managed hosting for just $40 per month and get an hour of service for the fee.
Tech support is based right here in the United States. Users can get help via live chat, phone, or an email ticket. Beyond getting personal help, users can find plenty of resources using their support page, user guides, and tutorials.
InMotion gets top marks from most users for speed. It may be the only web host that gives its users the option of selecting a data center on either the East or West coast.
There are just a couple of cons to using inMotion. This web host tends to be a little too advertiser-friendly, which can be pretty annoying when you are trying to access your dashboard. The only other disadvantage is that they charge extra for multiple websites, but that isn't something that affects too many users anyway.
6. Siteground
Siteground gets its notoriety for being one of the best WordPress hosting sites, because of its fast speed and strong security solutions. Users that don't like to perform maintenance will love the automatic back-ups that Siteground provides.
Most site reviewers give Siteground top marks for 24/7 support, as backed by their status as an official WordPress recommended hosting provider. Their tech support is only rivaled by their excellence in customer service.
On the negative end of things, they don't offer as much as other web host providers in the way of storage or bandwidth. Siteground doesn't have as strong of an offering of features as compared with rival WordPress web hosts, but there are enough to make it a contender.
A few words about web hosting and costs
One of the perks that many web hosts offer is a free domain name. This can be a little misleading. As mentioned earlier, you can get a free domain from WordPress.com. It will look something like johndoe.wordpress.com.
That may be great initially, but if your brand really takes off and you choose to upgrade to a shared or VPS host, you run the risk of losing your domain name. If that happens, there are ways to redirect your site to your new domain name.
If you still want the free domain name as your permanent domain, check with your web host provider to see what happens to your domain name if you make a move to another host.
It's easy enough to get distracted by ads for ultra-cheap WordPress hosting. One dollar a month sounds pretty great, doesn't it? Bear in mind that the only way for a company to provide hosting and support for $1 a month per subscriber is to do some pretty serious volume.
Remember that the buzz words for the best web hosts for WordPress are support, reliability, security, and support. A web host provider that charges very little is going to give less of all of those important services. Low cost does not necessarily equate to a quality web host.
Before looking at the costs, it pays to take a look at the track record of a web host. Popular web hosts mean that they have a lot of satisfied customers. It's difficult to point to the top leading web host, but when you select a well-known web host, you'll most likely have a reasonably good experience. Saving time and having peace of mind goes a long way when you are running a website.
Besides, you can get the best WordPress hosting for just a few more Dollars per month.
Best hosting for WordPress: the wrap-up
You should now have a pretty good idea of what kind of server will best serve your purpose. You will also likely know that you need to look for speed, reliability, security, and support, over the cost.
There's no shortage of good hosting for WordPress (even if you want free WordPress hosting), but now you will easily be able to identify the very best WordPress hosting sites around.


Our #1 Choice For Hosting Blogs
62% Off Exclusive Offer Applied at Checkout