Last Updated on
DreamHost has been around since 1996 and in that time, they've grown into one of the largest and most respected hosting sites around.
The company has remained independently owned, billing themselves as proponents of open-source solutions. But what hosting company wouldn't be a proponent of open-source solutions?
Disclosure
As an independent review site, we get compensated if you purchase through the referral links or coupon codes on this page – at no additional cost to you.
Judging by existing DreamHost reviews, by-and-large, customers love them. As they're currently hosting more than 1.5 million sites, the accolades seem well earned.
But what about their hosting service? They claim that they're "#1 for reliable web hosting." In the wide world of the web, however, bold claims and reality can sometimes diverge.
Is DreamHost good? Does it hold its own against other comparable big name hosts? That's exactly what I intend to explore with our in-depth DreamHost review.
One of the most disappointing aspects about searching for a web host is learning they don't have an option you need. Not the case with DreamHost, they have managed, VPS, dedicated, shared or cloud hosting options: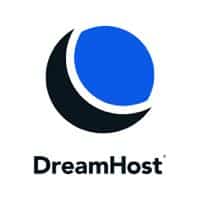 Domain Names
Shared Hosting
Managed WordPress
VPS Hosting
Dedicated Hosting
Cloud Servers
Cloud Storage
Each of these options is extensive and well worth the look. DreamHost's domain name registration, for instance. They allow you to nab just about any top-level domain you fancy for a reasonable fee.
With each domain you purchase through DreamHost, you get a bevy of standard services that come at a cost with other providers. These include domain privacy, DNS management, subdomains, custom nameservers, domain forwarding, and domain locking.
Their Shared Hosting is one of their most popular services. Seeing how it's structured, you don't have to guess why. Instead of separate tiers restricting access to particular features, DreamHost gives you the full monty for $10.95 a month. Their shared hosting plan comes with unlimited storage, domains, email, and monthly data transfers.
While you can started for only $10.95/month with DreamHost, what about paying less than $3/month…
DreamHost's offerings only get stronger from there. Their Linux-backed VPS allows for more traffic and provides greater resources for users:
Starter: $15/month; 1GB RAM; 30GB SSD
Popular: $30/month; 2GB RAM; 60GB SSD
Go Big: $60/month; 4GB RAM; 120GB SSD
Maximum: $120/month; 8GB RAM; 240GB SSD
The Dedicated Hosting options from DreamHost kick things up another notch. These servers are fit for high-traffic and business websites. They offer 2TB max SSD storage, 64GB RAM, and the ever vaunted unlimited bandwidth.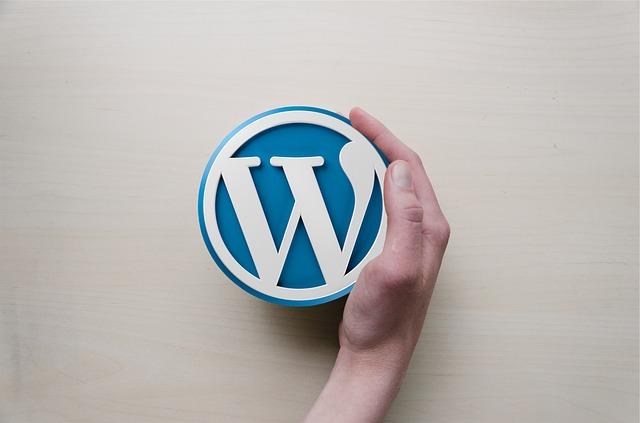 For customers looking for Managed WordPress Hosting, DreamHost's DreamPress service is just the ticket. They handle all the behind-the-scenes business, and you can focus on the content of your site. They scale resources to handle your traffic and put no caps on your bandwidth.
Their Cloud Hosting is equally powerful. The all-SSD servers are quick and support most Linux and Windows-based OS. They offer full root access and virtually limitless control over what you want to do. All code is open-source and publicly disclosed. Their three tiers provide flexibility based on your needs:
512MB RAM Server (For tinkering)
2GB RAM Server (For websites)
8GB RAM Server (For Databases)
Our Dreamhost reviews pros and cons
As I mentioned, DreamHost is a service that the developers have geared towards advanced users. Their quirks might be intimidating for beginners, but afford the platform some advantages as well. Their custom web panel, for example, has some positives that die-hards love, and drawbacks that beginners will be quick to notice. Let's tally everything up.
DreamHost security is taken seriously
Their commitment goes beyond the multitude of hosting options. They have an entire team dedicated to keeping customer data safe from intruders. Their internal security features include firewalls, encryption, and malware removal.
They allow for secure hosting via HTTPS. You can add an SSL certificate to your domains, which they cover here.
There's a bit of tech jargon to sift through, but this article goes into some depth about their integration with Let's Encrypt.
You can also learn more about their malware removal tool.
For those with the advanced knowledge required to use these offerings, the possibilities for great web security are quite robust.
DreamHost uptime also delivers
Uptime is one of the most important things any host can provide. Even small percentages of downtime can translate to hours where your site is unavailable, and you're losing customers and money. How does DreamHost stack up? They claim to provide one of the most reliable services around, and by all accounts, they deliver.
Uptime tests of DreamHost's service put it at 99.97% on average. It ranks high among big names like BlueHost, Hostpapa, and InMotion. There are some occasional dips, but DreamHost resolves them quickly.
Tests also show that pages on DreamHost load fast. The best time clocked by Host Benchmarker was 2.24 seconds. The worst was 6.16 seconds. Again, this puts them in good company with reliable services like Hostpapa and BlueHost. This is a definite boon, and essential for gaining a competitive advantage in the online space.
DreamHost customer service is rock-solid
If you have an issue with your site, you want to know the experts have your back. This means responding rapidly to your queries and being able to provide you with answers. DreamHost delivers on both fronts.
The average response time is upwards of 18 hours. According to data from Host Benchmarker, DreamHost's average response time is 1.3 hours (as of March 2016). It's not as fast as InMotion's 0.9 hours, or GoDaddy's blazing fast 0.1 hours, but it's still solid. On many occasions, they will still get back to you within an hour.
Clients seem satisfied, with reports from customer generated DreamHost.com reviews majority positive. Most comments note that they rarely have to content DreamHost since the platform works well. On the instances where they do need to reach out, though, response time is good, and DreamHost is capable of resolving issues with ease.
They maintain a Status Blog that details the current functionality of their systems. They continuously monitor this feature, making sure to update the statuses rapidly.
The DreamHost Knowledge Base is a database of general support topics. You can search for information related to getting started, managing your account, and more. There are also libraries on specific products, including databases and hosting options.
You can browse or pose more specific questions in the DreamHost Forums. These allow you to tap the expertise of the entire DreamHost community to find answers to your questions.
When all else fails, you can reach out to their 24/7 support team. As mentioned, DreamHost's response time is good. You can get a definite answer to your question and get your site back up and running quickly.
DreamHost has plenty of awards
DreamHost isn't shy about the praise they've received. They make it a point to mention that DreamHost reviews are consistently positive. The also put their accolades on display. They won a "Best Customer Service" award in 2016, as well as a Top 25 Scale-Up award.
DreamHost is the advanced users playground
DreamHost's platform will impress those that love to get hands-on. If you want a host that will accommodate you fine-tuning every aspect, DreamHost is the one. You'll have the opportunity to build your site and upload it via FTP. You'll have the benefit of ample storage and bandwidth to experiment with different configurations. You'll also get extensive tools to make sure your site is running to your exact specifications.
Additional considerations
DreamHost offers up a few extras to entice new users, and they're worth a mention. They've got a 97-day money back guarantee, well beyond the 15-30 days you'd receive elsewhere. It means you can try out their services worry free to see if they are right for you.
They offer one-click installs for a wide range of software. They give you unlimited email accounts. You even get a few e-marketing and e-commerce extras to sweeten the pot. These include ZenCart, AdWords credits, and analytics features.
DreamHost admin user area intimidating for newbies
We mentioned DreamHost is an advanced service. This means no hand-holding in the way a service like Hostpapa would provide. There's no site builder. There's no mobile app included with DreamHost. There's also a good deal of back-end knowledge you'll need to use the platform to its fullest potential.
If you have a knack for going in and performing some operations manually, it's not an issue. If you aren't so tech-savvy, though, you may find it difficult getting up to speed.
On top of this, you may have to wait a few hours after registration to get started with your account. Signing up may be straightforward, but you'll have to wait or DreamHost to set up your account. This is an extra hurdle that inconveniences those wanting to jump right in.
The DreamHost web panel isn't for everyone
Most hosts use something called cPanel as their backend/dashboard. It's a standard that is user-friendly and intuitive. DreamHost uses a custom control panel, which isn't a hit with everyone.
It has its benefits. The interface allows you to control many of the same features that cPanel does. You can access many services from the centralized dashboard, some of these would require separate access on cPanel. There's also the ease and functionality of the 1-click installs, among several extra tools not available on cPanel.
Still, many new users feel that the DreamHost web panel is unintuitive. The difficulty navigating options presents too steep a learning curve for these users. There's also the fact that DreamHost provides few options for adding specific themes to their web panel, something that is possible with cPanel.
In the end, you may find the custom panel useful if you're not a fan of cPanel. If you're used to it, though, DreamHost may not be the best option for you.
Is DreamHost Linux or bust?
DreamHost makes it clear that they have plenty of depth for Linux developers. What if you need Windows-based servers to run specific software, though? There aren't many, unfortunately. They offer some support for their cloud servers. If you're looking for a dedicated or VPS option, though, you're out of luck.
This, of course, means they are at the top of their game when it comes to Linux-based hosting. If that's your speed, you're good to go. If you need Windows, though, you'll have to turn elsewhere for support.
CEO Simon Anderson on Linux:
You may have heard about some of the extended problems DreamHost was having with its email services a few months ago. Some users were without access to email for a week or longer. This wasn't the first time they've had such issues, and it's been a major thorn in the side of many customers.
They seem to have things under control for now, but having to worry about whether or not the service will suddenly become unreliable is burdensome.
Additional considerations
As a business, DreamHost is mostly on the level. There have been instances in the past, however, that cast them in a bad light. For example, the time they over-billed their customers to a ridiculous degree. Naughty DreamHost. Then there was that giant FTP password hack which affected their entire user base. Reason enough to give plenty of potential users pause.
It is important to note, though, that no service is free of the occasional slip-up. DreamHost does seem genuinely concerned about privacy and security for their users. Remember, they even released a "transparency report" to clue users in on government initiated requests for data.


Our #1 Choice For Hosting Blogs
62% Off Exclusive Offer Applied at Checkout
Conclusion on our review of dreamhost
All-in-all, DreamHost is a reliable platform that excels at the main functions of a web host.
They provide excellent uptime, ample server resources, and reasonable pricing for their clients. If you're looking for a quick and easy web hosting fix, they may not be your first option. If you're looking for high-powered hosting for advanced web admins, though, few will come as highly recommended as DreamHost.
Our DreamHost review final rating
I'll tell you right now; DreamHost is worth every bit of praise. It easily takes a 4.5 out of 5 stars for me.
It's one of my favorite hosting services, and the one I'm likely to recommend to experienced web admins. With that said, if you're a complete web newbie, you might find the service somewhat daunting.
If you're willing to put in the time to surmount the learning curve, though, you'll conclude that DreamHost is a robust platform with plenty to offer its customers.