Last Updated on
Lamenting the loss of eHost? You're certainly not alone. Many entrepreneurs and creatives feel unsure about where they host their website's domain now that the trusty and loved eHost is no longer in operation. Running a few comparisons can be immensely helpful, these comparisons can reveal the shortcomings in potential service providers so that you can choose the best match for your business. 
iPage has recently become a popular alternative, it fulfils the basic needs most entrepreneurs have when they seek out a web hosting service provider. Since eHost became the familiar name that everyone turned to, we can continue to run comparisons between them and any other potential web hosting service providers. It enables us to compare a new package with the services we're most familiar with. 
Disclosure
As an independent review site, we get compensated if you purchase through the referral links or coupon codes on this page – at no additional cost to you.
A comparison of iPage vs eHost reveals some interesting facts and statistics that can sway your decision-making task.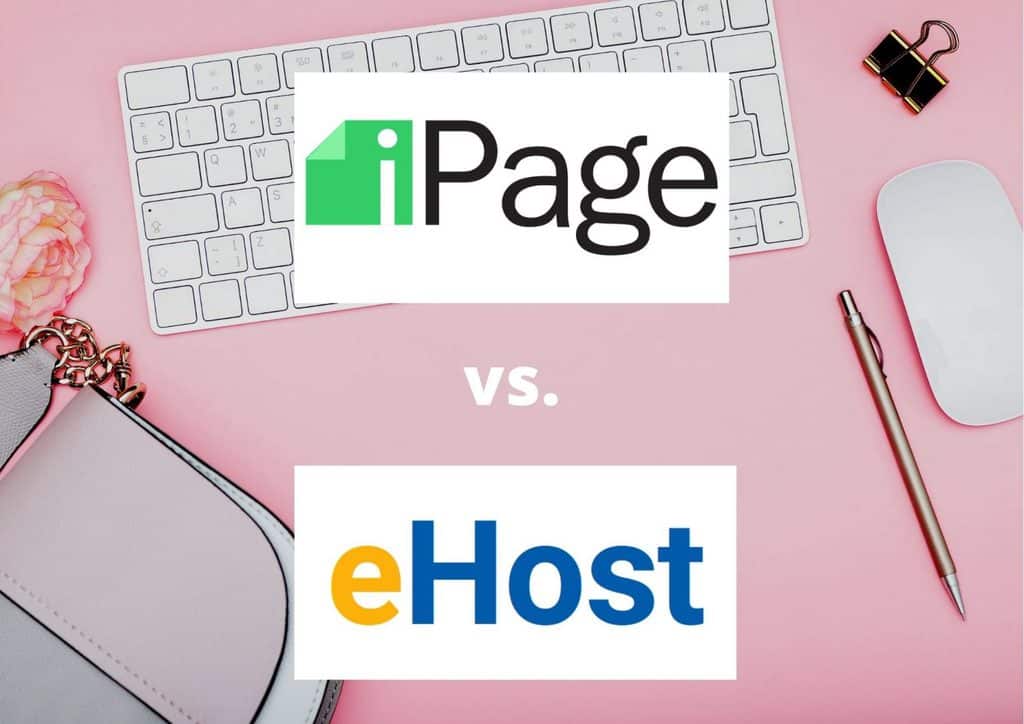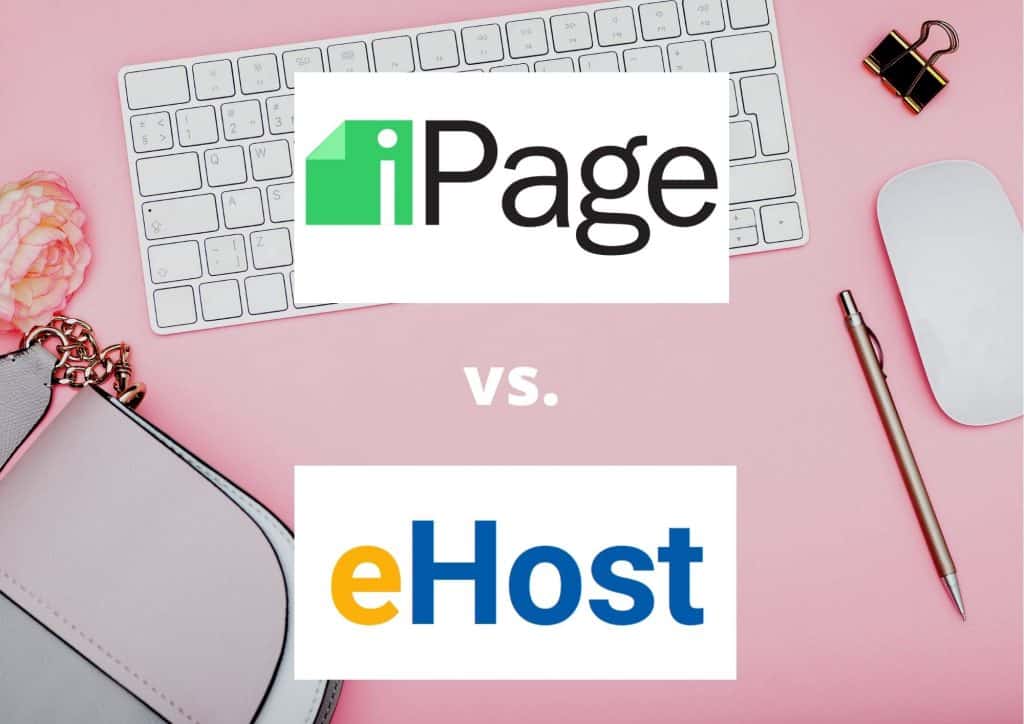 iPage takes the cake for this review. For one, they're still trading. They're also more affordable and their overall value for money beats eHost's scores. iPage appears to out-perform eHost in a number of ways, despite eHost boasting a marginally higher uptime compared to Ipage. 
iPage scores better customer reviews, although their overall rating is still only at 6.6/10 it beats the rating eHost was securing at 5.5/10. While eHost doesn't serve the public anymore, they port all of their domains over to a company called Bluehost, our comparison stands as if they are still trading, for the benefit of using their services a measuring point. They became the authority in this industry, despite their dwindling positive reviews towards the end. 
eHost vs Ipage: Top facts
eHost was founded in 1996 as a web hosting service

iPage was initially founded in 1998 providing comprehensive web services. They relaunched in 2009 as a web hosting service only

eHost was purchased by Endurance International Group (EIG) in 2010

iPage is also owned by Endurance International Group (EIG)

The  Endurance International Group (EIG) also own other web hosting service providers, like Bluehost and HostGator

iPage currently hosts over one million domains

eHost has closed down but has ported its users over to Bluehost, ensuring their users' accounts are safe despite their closure.


Our #1 Choice For Hosting Blogs
62% Off Exclusive Offer Applied at Checkout
5 Service points you should look for in a web hosting service provider
Reliability – reliability ensures that your website is also visible on search engines, it is always clickable, and ensures that your shop is "open", enabling you to trade 24/7. This means you are getting the services you are paying your host to provide you with. Reliable services also keep your site safe from breaches, hacking, and other cyber attacks. A great web hosting services provider will include malware protection in their services.
Uptime – always use a web hosting service provider that promises (and can come prove that) an uptime of 99%. You want the reassurance to know that your website is visible to your potential visitors. Downtime is one of the most damaging occurrences that harm businesses and brands. The repercussions of frequent downtime can affect your overall site traffic which has a knock-on effect on your SEO. 
Customer service – nothing really matters if it isn't backed up by wonderful customer care. If there is an issue, you need to know that you can get hold of a support agent immediately and that the help you receive is relevant, informative, and ensures that the problem is resolved quickly. 
Compatibility across the board – is your web hosting service provider compatible with the languages you've used to create your website? Most service providers support PHP, Java, Perl, Python and Ruby on Rails. Then consider your CMS – is your web hosting platform compatible with WordPress, Joomla, Drupal – or any others you may be using? Finally, does your web hosting platform support the operating system you're using – Linux, or Windows? 
Hosting packages and plans – a good web hosting services platform will have different packages and options to choose from. This enables you to scale the services and features you pay for as your business grows. It is important not to commit to a service provider you might outgrow quickly. 
eHost Pricing and eHost Hosting
Budget and cost are always factors that play a role in the choice of web hosting service providers. It's tempting to go for the cheaper option, but a more affordable plan can become quite pricey down the line if you end up with a low-value package. Of course, if you can get the best of both – affordability and good value – that makes it worthwhile. Here is a comparison of eHost's pricing alongside iPage's pricing. 
| | | |
| --- | --- | --- |
| Pricing | eHost | iPage |
| Starting price | $2.75 / month | $1.99 / month |
| Free domain | Yes | Yes |
| Overall value for money | 5.3 / 10 | 6.6 / 10 |
eHost Pricing & eHost eCommerce package details
If you're looking at a comparison of eHost vs iPage, there are many features to examine besides cost. When it comes to their support services, eHost hosting services fall slightly short. Both providers offer live chat, phone support, and email support to their clients – but iPage also has a wealth of other resources, like forums and video guides that enable you to resolve your issues yourself. 
eHost hosting
When comparing iPage vs eHost in terms of CMS support, eHost also falls slightly short. Both support Drupal, WordPress and Magento but eHost does not support Managed WordPress and Zencart while iPage does. However, if you're using Fantastico, you'll find eHost a better option. 
If you're looking for comprehensive database support, iPage vs eHost come out much the same – they each only support one database, MySQL. Both support the same payment options, PayPal and credit cards. 
eHost eCommerce package: Shared hosting
Many people trusted eHost as their first choice in shared hosting packages. Now that they're out of the picture, let's compare iPage vs eHost's shared packages to understand what sort of value we can expect fo this platform. 
| | | |
| --- | --- | --- |
| Shared hosting plan | eHost | iPage |
| Bandwidth | Unlimited | Unlimited |
| Space | 1GB  | N/A  |
| Panel | cpanel | cpanel |
| Price | $2.75 | $1.99 |
| Number of Sites | N/A | N/A |