Last Updated on
The domain host you choose will have a tremendous impact on your business. Choose the wrong host and your site could be difficult, if not impossible, for your customers to access at times. Choose the right host and your site will load quickly and always be accessible. That's why this post containing the best domain hosting reviews for a variety of situations is here.
So, how do you find the best domain host? You can ask a friend who has a website. But they likely only know about the host they've selected. Plus, what features work for their website might not be the types of features which will work for yours.
Disclosure
As an independent review site, we get compensated if you purchase through the referral links or coupon codes on this page – at no additional cost to you.
The best way to compare many hosts is to read trustworthy domain host reviews. I've personally tested five of the top domain hosts. Below are my completely honest website hosting reviews for each platform. You can compare each service and find which one is the perfect platform for your specific needs.
| Rating | Company | Extra features | Customer support | Price |
| --- | --- | --- | --- | --- |
| | | | | |
| | | | | |
| | | | | |
| | | | | |
| | | | | |
Here are the best domain hosting websites
1. HostGator (best domain hosting overall)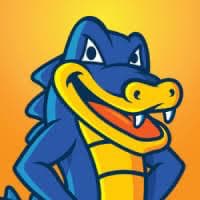 Our most popular choice, HostGator was founded in 2002 by a student at Florida Atlantic University named Brent Oxley.
They currently host over 10 million domains on servers across the world serving over 500,000 customers.
Flexible and scalable for growing businesses
Many businesses want a hosting platform which can grow as they do. HostGator offers the ability to upgrade your storage space, visitor limit and otherwise scale your site as needed.
Too many hosting providers force you to choose a plan larger than your needs.
HostGator lets you keep hosting costs down as your just starting out, and only pay for more features once you're actually ready to use them.
Here's a HostGator video explaining more about how they can help a small business grow into a large one:
They offer shared hosting, dedicated hosting and VPS. If you're familiar with hosting, HostGator gives you a lot of control. You're given full root access to install and customize software.
They also offer semi and fully managed options. For an extra cost, the HostGator team with manage your entire account. Fully managed packages include support for both routine tasks and emergencies.
Powerful technology and fast speeds
HostGator has a whopping 99.98% uptime. This is due to the high-end servers. Each server uses 128GB of RAM and 3.6TB of RAID 10 storage. Plus, all plans include support for Ruby, Perl, Python as well as support for root access and SSH.
Since we love Hostgator so much, we have negotiated an exclusive offer for you! Instead of paying full price, you can get over 60% off the regular rate and pay just $2.64/month here.


Our #1 Choice For Hosting Blogs
62% Off Exclusive Offer Applied at Checkout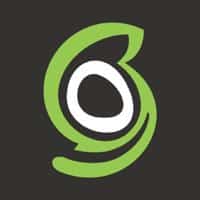 In 2004, a group of students set out to create a domain hosting service after being unable to find an existing platform they liked. Twelve years later SiteGround is one of the largest and most popular website hosts in the world. They host over 450,000 domains for bloggers, small businesses, larger businesses and more.
Easy to use (especially with WordPress)
No hosting experience required. They'll walk you through the entire setup process. If you created your site in WordPress, setup and maintenance is even easier. They offer full WordPress integration which includes:
Additional security
Server-level maintenance
Automated backups each month
If a web host does just one thing right, it should be keeping your site online. This is known as uptime and SiteGround is great at it. They go beyond the industry standard (99.90%) to give you uptime of 99.98%!
Their most expensive plan offers a 30 GB storage limit. While this is enough for blogs and small businesses, it's also not unlimited. If you have plans to expand big time, you might be interested in a hosting provider who offers unlimited storage.
There's no month-to-month plan. If you subscribe, you'll need to sign up for at least their one year plan. Two and three-year plans are also available.
That's a long time for a platform you've never used before. But there is good news. SiteGround is one of the few domain hosts to offer a limited trial.
For $24.99 you can use SiteGround for one month. This lets you set up your site and test it in a real world situation. Plus, if you decide to purchase a longer subscription, your site is already online and ready to go.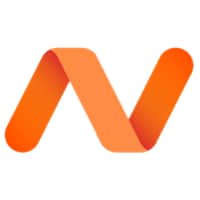 Founded in 2000 by Richard Kirkendall, NameCheap is a domain host based in Los Angeles. They're popular among small businesses. NameCheap is also known for their strong company opposition to SOPA.
As your business grows, NameCheap grows with you. They offer shared server hosting, VPS hosting, dedicated server hosting and private email hosting. There are multiple plans to fit any size budget.
Top-tier security is important for all sites. But it's especially important if you're running an online store. NameCheap is committing to providing high-end security and privacy on even their cheapest plans.
One thing I don't like about NameCheap is the lack of extra features. They provide solid, reliable and secure hosting at a pretty good price. And that's about it. If you're looking for extensive optimization features, NameCheap might not be the best choice.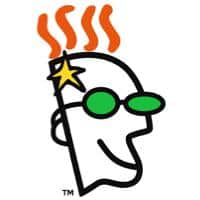 If advertising power translated directly to quality web hosts, then GoDaddy would be the undisputed king of domain hosts. They have a long history of big, showy ads that usually air during the Super Bowl.
Beyond the marketing hype, there is a hosting powerhouse. They host over 60 million websites with over 13 million customers.
GoDaddy is about as mainstream as a hosting site gets. Even if you have practically zero experience with web hosting, you can get a site up-and-running in an afternoon. The site is designed for first-time users.
They offer over 200 design templates with options for basically any type of site. Hosting services include a variety of useful technical features such as automatic backups and plugin management.
They even offer the ability to save multiple versions of the same site. This is a useful, but rare, feature which allows you to test out different layouts and site configurations without risking a complete loss of work.
Customer support is great with GoDaddy. You can actually reach a real person on the phone! If you have a lot of experience with web hosting companies, you know how rare that is. But every time I called GoDaddy I was speaking to a knowledgeable member of their team within just a few minutes.
For less urgent issues, you can also contact customer support via email or instant message.
GoDaddy offers special low prices for new customers. That's great but also something to be expected from many of these larger hosting providers.
Most deals you'll find for GoDaddy are for the first month or first year of hosting. Ideally, your website will be online for a lot longer than that. So what are the normal prices? About $14.99 per year. That's not super low, but it's also not terribly high, either.
Here's something I really don't like about GoDaddy. Once you create a site using GoDaddy, you have to stay on one of their hosting plans in order to keep using that site. In other words, you can't take that site to a different hosting company.
This is a problem which is relatively unique to GoDaddy. Most other hosting platforms let you transfer in a site which you've created elsewhere. In fact, most other hosting platforms let you transfer a site for free. They're more interested in having you as a long-term hosting customer.
If you run a virtual business, GoDaddy probably isn't for you. They don't have many options for e-commerce. What they do have is entirely automated and not very customizable.
GoDaddy is great if your site isn't focused on directly making sales. For instance, GoDaddy is an inexpensive, reliable host for a blog. But serious e-commerce sites are probably better served elsewhere.
Headquartered in Provo, Utah, Bluehost is a large domain hosting platform which hosts over two million websites.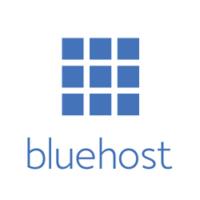 Bluehost has a large affiliate program. If you like using the platform, tell a friend. Bluehost pays for every referral. They pay out millions each year.
Personally, I think this shows a lot of confidence in their platform. They're willing to commit a significant amount of their advertising budget to what's basically word-of-mouth advertising.
Excellent WordPress support
If you want to build your website on WordPress, Bluehost makes hosting even easier. They're one of only three web hosts which WordPress officially recommends. Full WordPress integration doesn't just work with your current site. You can also rest easy knowing any future features developed for your WordPress site will also work with Bluehost.
Bluehost is committed to security. Every website they host has a variety of security features to protect both yourself and your customers. Security features include CloudFlare, SSH access, IP address blacklist and hotlink protection.
Customer support is a feature you can go years without using, but when you need help there's really no feature you'll want more. Unfortunately, Bluehost falls a bit short in providing excellent customer support.
The main problem is the consistently long wait. Both phone and email resulted in longer-than-average wait times. This isn't a huge deal when the problem is a minor technical issue. But if your site goes down and you want answers fast, then a long wait for support can be a major headache.
Domain hosting review conclusion
The best domain hosting reviews are the ones which tell you the good and the bad. You should now have enough information to choose the best domain for your blog, small business or another type of site.
Website hosting reviews can point you in the right direction but in order to make the best choice you'll need to have a thorough understanding of your needs. How many visitors do you expect to your site? How much storage will you use? Is your site a business and, if so, do you think your business will grow with time?
Still not sure what domain host is best for you? After creating my web hosting services reviews, my personal recommendation is HostGator. While all of the domain hosts reviewed above have a lot to recommend, HostGator has the lead in terms of power and technology.
They have amazing uptime and a host of customization options. If you're not interested in doing all the optimization yourself, you can also pay a bit more and they'll do all the work for you. Plus, their customer service team is helpful and easy to reach.
While all of the sites in the above domain hosting reviews above have merit, my personal recommendation for most people and small businesses looking for a domain host is HostGator.