Last Updated on
Got your domain all picked out? Excellent, now you need to find out who the best email hosting services to optimize your email capabilities are right?
If you're like many making their first foray into the web, the answer is likely "no," but getting the best email domain hosting is a necessity for any business looking to get ahead.
Disclosure
As an independent review site, we get compensated if you purchase through the referral links or coupon codes on this page – at no additional cost to you.
If you have a business and a lot of employees, you need a host that's going to give you plenty of email accounts to set up.
You're also going to need security features to keep your company and client information secure.
You'll want a host that gives you spam protection, and any extras on top would likely be most appreciated.
Where to look, though? No further, as we've collected the best email hosting providers into one location so you can get a good idea of what's important and who's got what you need.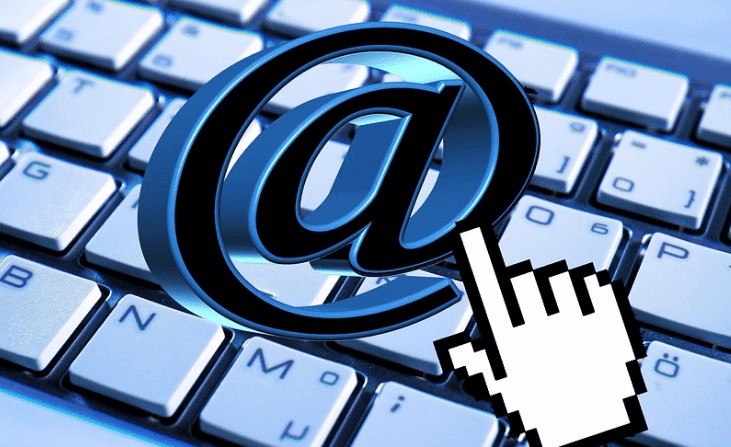 | Rating | Company | Email accounts | Protocols | Customer support | Price |
| --- | --- | --- | --- | --- | --- |
| | | | | | |
| | | | | | |
| | | | | | |
| | | | | | |
| | | | | | |
Here are the best email hosting services
1. GreenGeeks (best email hosting for simplicity)
Plenty of folks have heard of GreenGeeks and their use of "green" energy for their hosting services. Their reliance on wind power is a big selling point, especially for the environmentally conscious.
They claim to have "replaced" more than 615,000 KWH/year in energy over the course of their eight years in business. They've grown to more than 35,000 customers, and are currently hosting more than 300,000 sites.
They're a strong contender in the shared and VPS hosting market, and even offer WordPress and reseller accounts to boot.
So what makes their email hosting worthwhile? For starters, they give you a choice between IMAP and POP3 (these are the protocols used to access email, you can learn more here). There's also a nice introduction on the subject, courtesy of Help Desk Primer:
Now, there are definitely those who will tout POP3 over everything else, but for customers who want the option, this is a big plus. The process for setting up email on GreenGeeks is pretty straightforward, as you can do it right through cPanel.
They even give you the option of going with "popular email clients," which, in their view, includes Microsoft Outlook, MacMail, ThunderBird, iPhone, and iPad.
On top of all that, they take their good name and customer satisfaction seriously. Check out this post in the Drupal.org community forum.
An irate customer was displeased with his recent GreenGeeks email hosting services experience, and one of their reps took the time to address his points calmly. Now that's professionalism. GreenGeeks is most assuredly in the running for best email hosting provider.
2. SiteGround email hosting services
"Web Hosting: Crafted With Care." It's certainly a reassuring motto, and over the years, SiteGround has built a reputation as a host that carefully manages the technical end of their operations.
If you visit their site, you'll see their merry band of developers, support staff, and web nerds proudly displayed. They certainly put forth the professional web image and got plenty of highly ranked services to back that up, including shared, VPS, dedicated, and reseller hosting.
As for their email offerings, they're a pretty robust solution. They offer secure SMTP, POP3, or IMAP, depending on your preference. All their email solutions come standard with anti-spam, both Spam Assassin and SpamExperts.
This goes a long way in keeping your mailboxes free of unwanted junk email. In addition, you can manage your email straight from cPanel, the industry standard control interface.
If you need help configuring anything, SiteGround makes it easy with their wealth of email tutorials. They can guide you through the different kinds of protocol, enabling security, and even have video lessons on setting up ThunderBird, AppleMail, and Outlook. Definitely a contender for best email hosting service.


Our #1 Choice For Hosting Blogs
62% Off Exclusive Offer Applied at Checkout
3. Web Hosting Hub email hosting
Web Hosting Hub has positioned themselves as the "small business" website host. Their goal is to make it easy for businesses to enter the online space without hassle and the need for overabundant technical knowledge.
To that end, they have both East and West coast data centers, and a range of shared plans covering different resource needs and site sizes. They even scale to fit growing demand.
When it comes to email, Web Hosting Hub gives you a choice of POP3 or IMAP. They've integrated security features and SPAM protection and also allow for email forwarding.
Web Hosting Hub provides a handy starter guide for getting your email setup. They have tutorials for checking your email through a bunch of different clients (including everyone's favorite, ThunderBird).
The feature I enjoyed above all others is that these guys will help you out when trying to migrate your email from another host. This is especially useful if you're fed up with your current service and want to switch over, but don't want the headache of dealing with the minutiae of email configurations.
Web Hosting Hub is one of the best choice if you're a beginner looking for a smooth transition.
4. LiquidWeb email hosting
The LiquidWeb crew are the guys you go to when you're looking for high-end dedicated server solutions. When it comes to email, their reputation for providing advanced services is just as well deserved.
Whether you're running a Windows or Linux setup, they've got options for you. Take your pick between POP3, IMAP, and SMTP services. Use whatever client you want to check your email.
They've got SPAM, security, and virus protection built-in. They even back up your emails so that you won't have to worry about losing important information.
LiquidWeb keeps it short, sweet, and to the point. These guys are a cut above the rest when it comes to presenting value to the customer.
5. InMotion email hosting
Another member of the top-tier of quality email hosting. All those great features we mentioned about LiquidWeb, you'll receive with InMotion as well, though without the ability to use SMTP.
They offer near complete control over your settings and provide excellent support when it comes to setting things up.
These guys are another lead contender when you want business email with more of an edge than a simple shared hosting service will give you.
Our email hosting services reviews conclusion
So that concludes our email hosting review, you've got your pick of the best hosted email providers.
Any of the above will give you a great value, and if you need something quick that doesn't require vast web developer knowledge, you'll be just fine with guys like Web Hosting Hub.
If you're looking for more resources, advanced features, and the maximum level of freedom and power, though, take your pick between LiquidWeb and InMotion, they top the heap when it comes to high-end email solutions.