Last Updated on
Creating a winning website to drive your brand's digital strategy is the first step to conquering the online market. However, the project will not be complete until you identify and engage a committed hosting service provider, and it seems that decision has come down to A2 Hosting vs HostGator web hosting.
Two top hosting service providers that have demonstrated high commitment to customer value are both great, but who is best, HostGator or A2 Hosting?
Disclosure
As an independent review site, we get compensated if you purchase through the referral links or coupon codes on this page – at no additional cost to you.
HostGator has made a name for itself with high reliability and technical support, while A2 is known for its speedy services and skilled support so both do of course have their plus points, but also, negatives as you'll see if you read on or visit the reviews linked above.
Despite their impressive performance, you need to identify the hosting provider with services that match your website needs. To help you pick the right option to host your website or blog, I am going to be comparing these two hosting services.
I dug deeper to evaluate the A2 hosting vs HostGator hosting plans, features, performance and ease of use to draw a conclusion on the better option.
HostGator is a Texas, US, based company that deals with shared, VPS, reseller, and dedicated hosting. It was founded in 2002 by Brent Oxley who was still a student at the time at Florida Atlantic University.
Since inception, the company has grown steadily to reach over 9 million domains and more than 400,000 clients. By early 2019, HostGator had hosted 1.3 million websites on its 6,500 shared IPs.
A2 Hosting was launched in 2003, and its headquarters is located in Ann Arbor, Michigan, US. The primary goal of creating the hosting provider was to address poor performance depicted by the other hosting firms of the time.
Between launch and early 2019, A2 Hosting has experienced exponential growth based on its use of turbo servers that ensure clients' pages load 20 times faster than other hosting providers. Today, A2 Hosting powers more than one million websites across the globe.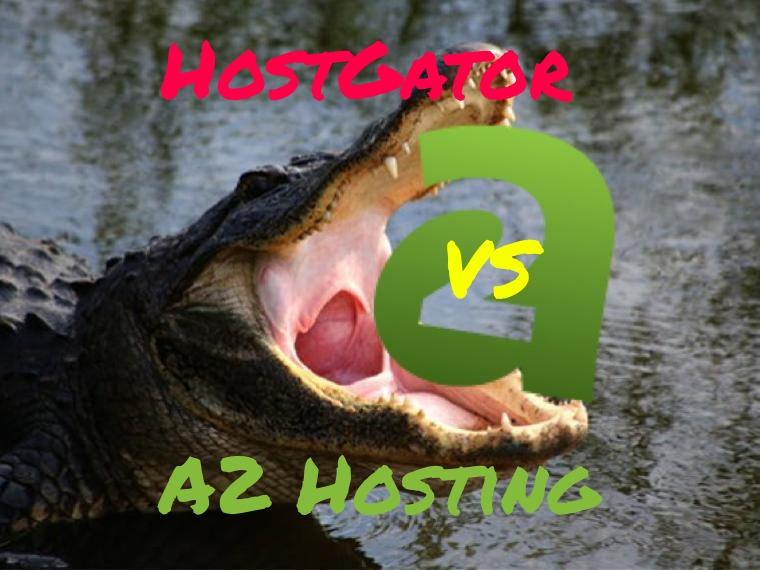 A closer look at the performance of HostGator and A2 Hosting reveals that they were both designed with the aim of delivering better customer satisfaction. At HostGator, the hosting provider targets to base performance on the price tag of the selected plan.
The company offers its clients a 99.9% uptime guarantee on its shared hosting plans, which is ample to ensure that your website will rarely be down. Besides, it also provides users with unlimited emails, unlimited bandwidth, and one-click install of most open-source projects.
Like HostGator, A2 Hosting promises its clients uptime of 99.9% to ensure that their clients will almost always have their websites up and running. To make its hosting faster, the company uses SSD storage and content data network (CDN) that spread your website content to reduce the distance it travels when visitors make queries.
One thing that makes A2 Hosting stand taller than HostGator when it comes to performance is that it features an A2-optimized plugin for WordPress, which helps to prefigure compression and caching to ensure that things move faster on the content side. This is very helpful especially if you intend to be using many WordPress plugins. The installations of such plugins will be faster.
The following video is demonstration of how to install WordPress on A2Hosting:
On its side, HostGator provides you with one-click WordPress install tools that make using WordPress resources easy. Its performance is greatly enhanced by the custom website-builder that makes it easy even for newbies to craft winning sites.
HostGator vs A2 Hosting plan comparison
Both A2 Hosting and HostGator have diversified their plans to attract a wide range of clients. The two hosting companies have three hosting plans that only vary slightly.
Shared web hosting plans
The two companies' Shared Web hosting plans feature unlimited storage and unlimited bandwidth. They also support one domain each.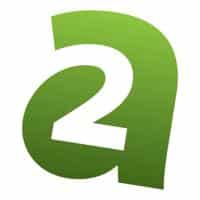 The main difference on the plans are price and the number of supported emails. HostGator supports unlimited emails and is available for $4.86/month (or as low as $2.64/month with this link). However, A2 Hosting supports only 25 emails but has a lower price of $3.92/month. This means that on the shared plan, there is no clear winner.
VPS hosting plans
On this plan, A2 Hosting provides very limited information about the details apart from the monthly price of $9.89. However, HostGator charges a higher rate of $11.97 for a bandwidth of 500GB, storage of 25GB, and RAM of 512.
Dedicated server plans
These are the premium plans offered to customers who want top-notch hosting services. HostGator offers a total storage of 500GB, bandwidth of 10TB and RAM of 8GB for a price of $105/month.
A2 Hosting improves the services by providing one terabyte of storage but maintains a bandwidth of 10TB (the same as what HostGator offers). A2 Hosting moves a step ahead to provide a large memory capacity of 8TB but charges $95.59/month which is is lower than HostGator's price.
To get faster speeds on A2 Hosting, users have the option of selecting the Turbo Cache and Turbo VPS that provide 20 times faster page loads.
A2 Hosting vs HostGator security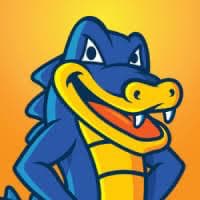 In addition to top performance, A2 Hosting and HostGator are preferred because of their commitment to progressively enhance their clients' security. At A2 Hosting, the company uses a perpetual security approach, which takes a proactive protection method that seeks to identify and clear threats before they attack.
The company uses advanced security protocol that include server hardening, dual firewall, and brute force detection which ensure clients' files remain free from attackers. Other security efforts include use of encrypted SSL certificates, patch-man enhanced security tools, and free solid state drives (SSDs).
On its part, HostGator uses a redundant network with multiple layers of network security to make it difficult for attackers to gain access. It also uses RAID-10 storage for data protection that utilizes disk-stripping and mirroring to keep user data safe.
This method helps to protect user data from attacks that encrypt data and demand ransom or simply destroy it (data). The raid system requires a minimum of four discs that hold website data in pairs. As long as one disc mirror is functioning, it will always be possible to retrieve data.
Customer service review
As premium hosting service providers, A2 Hosting has invested heavily in customer support development. The target of both companies is to offer multiple channels of support to make addressing enquiries easy and fast.
With both providers, irrespective of your preferred hosting plan, users can make direct calls via the phone numbers provided on their websites. The two websites also allow their clients and target customers to open tickets when they want to make more detailed enquiries.
On chat support, A2 Hosting uses professional staff that promptly reply to chats and all clients' queries. However, concerns have emerged about HostGator's chat support because staff can take too long to reply and rarely give satisfactory answer to queries. This has not been my experience however.
A2 Hosting vs HostGator pros and cons
Here we compare A2 hosting's pros and cons vs HostGator's so you know what to expect from using either of the two providers.
When you use A2 Hosting's Turbo Servers that help to make your website 20 times faster, you are required to pay more
The company does not automatically apply discount codes when clients buy any of its listed plans. Instead, they are required to key them manually to benefit from discounted rates
There have been some reports that HostGator takes longer to respond to live chats
The site suffers from traffic spikes that can slow your website causing delays when clients send queries
A2Hosting vs HostGator: final word
From the above review, it came out that both hosting providers have a lot of commitment to their clients to guarantee higher value for your money. Whether you are a startup or your businesses has grown and you anticipate high traffic volumes, this A2 Hosting vs HostGator review would put their services at the same level.
However, if you want shared hosting, it is advisable to start at HostGator because their representatives demonstrated the commitment to help clients grow to the next level. However, if you target to get more oomph, it is better to go for A2 Hosting which came out as a better option because of its enhanced speed.
Remember that it is always crucial to review your personal hosting needs in order to pick the provider who offers high value for your money. Particularly if you are a new startup, it is advisable to start with cheaper shared plans and shift to more advanced ones as your business grows.


Our #1 Choice For Hosting Blogs
62% Off Exclusive Offer Applied at Checkout