Last Updated on
Dreamhost and GoDaddy are two of the five most popular hosting service providers available. They both offer a range of hosting options for websites that are just being built to web-based businesses that need a dedicated server.
As with any hosting company, either of these providers could suffer from a number of problems. Their customer support options could be congested, they could have hard limits on site traffic or storage space. They could even suffer from security issues.
Disclosure
As an independent review site, we get compensated if you purchase through the referral links or coupon codes on this page – at no additional cost to you.
As with any hosting review, this Dreamhost vs GoDaddy comparison will help you identify and avoid issues with your website's potential new hosting provider. You should also easily be able to choose between DreamHost and GoDaddy and know which of these two will fit your needs.
There are five criteria I used to determine which web host was the best overall and the best for specific types of customers. The five criteria used to evaluate Dreamhost vs GoDaddy hosting are explained below.
How often will your website be "up"? Will it ever go down at a critical moment, and will you be able to take advantage of massive traffic spikes? These are questions you will be able to find the answers to in the reliability section below.
How much will a hosting plan cost and are upgrades available? In the value section, I have broken down the cheapest and beginning dedicated server plans so you can get a feel for your two starting options, what they allow you to do, and how much they cost.
Will you be able to get your most important questions answered in a timely fashion? With the more popular hosting companies, support congestion can be a major issue. Will this be true for Dreamhost or GoDaddy?
Not every hosting provider is user friendly or makes it easy to migrate a site or set up a content management system (CMS). When it comes to evaluating Dreamhost vs GoDaddy for WordPress, this section will be key.
Which hosting provider is better at background security? Which has more affordable SSL offers? Can you make the most of an ecommerce store hosted on either of these services? If these are questions you have, you will find your answers in the security section of this review.
DreamHost vs GoDaddy – Is there a clear winner?
Measuring DreamHost vs GoDaddy you can see that both are very popular, have been around for well over two decades, and have remained strong competitors in this rapidly evolving industry.
What areas have they chosen to excel in, and are there any areas where they've fallen behind?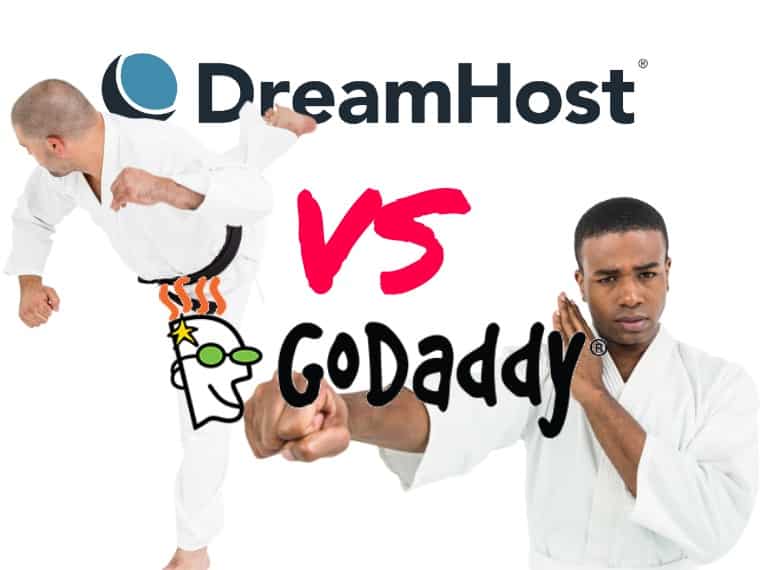 Our #1 Choice For Hosting Blogs
62% Off Exclusive Offer Applied at Checkout
You want it to be easy for anyone to access your website at any time. Will that be possible with these two hosting providers?
As you would expect from one of the five most popular web hosts, DreamHost has very little downtime and reports that they have uptime averaging around 99.9% per year. They have fast page load speeds, with a basic WordPress homepage loading in under a second.
Similarly, GoDaddy has similar downtime numbers, meaning that you can expect anyone to be able to reach your website at nearly any time. Day or night. However, the same page that loads in about .8 seconds with DreamHost will load in about .5 seconds or less with GoDaddy.
GoDaddy wins this round. With page load speeds for basic websites at half what Dreamhost reports and a tie in every other category, this is an easy choice to make. If speed is what matters most to you, consider GoDaddy. However, speed alone isn't enough to make it the ideal host.
Numbers matter. That's especially true when it comes to budgets and what you can afford or how much storage space you need.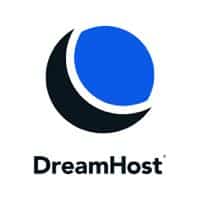 For a basic plan, Dreamhost offers shared hosting for $2.59 a month. If you need a bit more power, they have VPS options starting at only $13.75 per month, and all of these give you the option to upgrade to a bigger plan at any time, in increments that will make sense for most businesses.
For dedicated server options, Dreamhost offers their starting plan of 4GB RAM and 1TB of storage for $149 a month. However, that server will run Linux.
You can secure hosting at GoDaddy for as little as $1 per month on a shared plan. You can upgrade to a managed WordPress plan for $3.99 per month. This is some of the cheapest hosting you'll ever find. However, it does come with hard limits. If you want more traffic or feel like your site is about to get popular, upgrading to the basic VPS plan will cost you $24.99 per month and insulate you from downtime. As far as a dedicated server option, GoDaddy offers their starting plan of 4GB RAM and 1TB of storage for $169 a month. Those are the same specs that Dreamhost offers for $20 more per month. However, GoDaddy offers more server types, particularly of the Windows variety.
Dreamhost offers cheaper hosting with nearly the same specs as anything offered by GoDaddy. From Economy plans to dedicated servers, if you want to save cash, Dreamhost is the way to go. That is unless you need a dedicated server running Windows, then GoDaddy is your only option of the two.
Once you submit a ticket or chat request, it will often be a minute or less until you receive your first reply. The only downside is that they do not offer any type of phone support. However, given their responsiveness in all other customer support forms, this doesn't feel like too much to give up.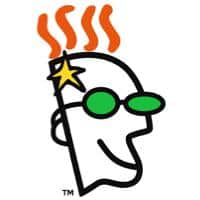 GoDaddy offers telephone and live chat support with similar response times of a minute or two for phone calls and less than a minute for chat options.
Both hosting providers offer great support with knowledgeable agents and plenty of self-service resources. However, GoDaddy takes the prize in this category for having phone support. Sometimes you need to talk to a real person. That's a big plus.
The easiest way to set up a website may be with WordPress or another CMS. How do these two hosting companies make this process even easier?
When it comes to installing one CMS or another, Dreamhost makes it easy by offering both self-installation and managed options for popular systems like WordPress. Whichever you choose, Dreamhost makes taking control of these solutions simple, and their support will help you every step of the way.
GoDaddy offers even more options when it comes to managed WordPress solutions. They realize that WordPress powers a good third of the internet, and
all CMS websites together power nearly half
. No matter what CMS you need to install, GoDaddy can help and make the process easy. If you want to use WordPress, they'll even set up and manage the whole thing four you, with multiple plans and levels of service.
GoDaddy wins when it comes to ease of use and CMS installations and management. While Dreamhost offers comparable solutions, they are keyed specifically for WordPress in most cases and tend to cost more overall.
SSL and overall site security are important for any site but are particularly important if you happen to be using a CMS or starting up an ecommerce business. In the video below, you can learn exactly why SSL is so important and why any website should consider getting a certificate.
Offering security solutions tailored to CMS apps specifically, as well as general security services, Dreamhost takes security very seriously. However, they also make it easy for you to configure your own security settings. This is especially important for developers.
Their uptime is also a testament to their security. Further, they offer free SSL certificates. If you offer any ecommerce services, this is a must.
GoDaddy is committed to security…and to charging you for it. They offer several security plans starting at $6.99. You can also purchase SSL certificates for $69.99 per year. The security is great if you can afford it.
Dreamhost takes this category. Not only do they offer high levels of security and make it easy for their customers to thrive within that environment, but they also do so without charging you more for the privilege.
Dreamhost vs GoDaddy – Who offers the best value and service?
Overall, Dreamhost is the better hosting service. They might not have quite as much base speed as GoDaddy, but they offer greater value for your money. They will answer your queries in a timely fashion, and your website will stay up and ready to handle as much traffic as you can attract.
Even better, they don't charge you for every little thing. They believe in giving you what you need to have a successful hosting experience and being transparent about it. That can save you quite a bit of time and money in the long run.