Last Updated on
Competition is fierce when it comes to these two hosting service providers. They both offer a variety of options for you to choose from, but which one is better in 2020? We will compare the details behind their offers and see who will win this SiteGround vs InMotion duel.
In this comparison, I rated each section based on the benefits for an average user. You may find some of the factors unimportant as they may not form part of your decision-making process. Be sure to check the details in each section and make your own decision based on which hosting provider is better tailored for your preferences.
Disclosure
As an independent review site, we get compensated if you purchase through the referral links or coupon codes on this page – at no additional cost to you.
InMotion is by far better than SiteGround if you are looking for a dedicated server hosting provider in 2020; it is also a slightly better option for shared hosting. On the other hand, when we look at all the details, the better website builder with small advantages in speed and uptime make SiteGround the best choice overall.
InMotion vs SiteGround hosting comparison
Below, I will go over each of the hosting options in greater detail and give an overall rating for each category in this InMotion vs SiteGround battle. Each of the tables will provide details about the specific services. You can jump to the type of service you want to know about or read all the info if you are looking for a general comparison.
While scrolling through this comparison, you might be wondering where is all the info about InMotion. There is a little switch on each table; clicking it toggles between the analysis of InMotion and SiteGround.
OK, let's compare SiteGround and InMotion: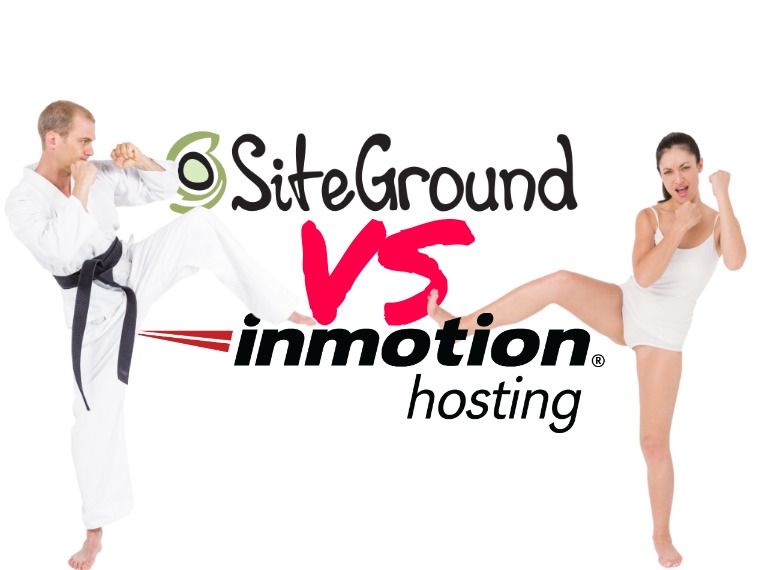 SiteGround or InMotion for shared hosting?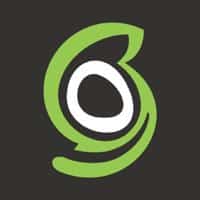 There are three different shared hosting plans for you to pick if you choose SiteGround as your shared hosting provider. This is the current pricing for these plans per month:
StartUp: $3.95/month
GrowBig: $5.95/month
GoGeek: $11.95/month
SiteGround has servers on three different continents (USA, Europe, Asia-Pacific). This provides a situational advantage, and it is still the greatest advantage SiteGround has over InMotion when it comes to shared hosting.
It is important to note that you won't have to worry about manually backing up your website. All three hosting plans come with an automated daily backup, which can spare you a lot of trouble.
Having an unlimited number of subdomains and parked domains is another feature that is supported by all ofSiteGround's hosting plans. If you plan to have a website with lots of subdomains, choosing SiteGround could save you some of the money.
The first couple of differences you will notice between the hosting plans are the number of monthly visits and web space each of them grants you. The number of monthly visits supported per plan ranges from 10,000 to 100,000. Web space is limited at 10GB in the cheapest plan and increased by 10GB with each successive hosting plan.
The StartUp plan lets you register a single account for building and maintaining your website. This means that you will either have to risk sharing your login data with other people on your team or opt for one of the pricier hosting plans if you intend to have other people working on your website.
SiteGround vs InMotion for WordPress hosting
SiteGround has the same pricing for WordPress and shared hosting:
StartUp: $3.95/month
GrowBig: $5.95/month
GoGeek: $11.95/month
Their hosting plans are also quite similar to those for shared hosting and share the same advantages and disadvantages.
There is also identical disk space as well as monthly visitor limit for your website:
StartUp: 10 GB / 10,000 visitors
GrowBig: 20 GB / 25,000 visitors
GoGeek: 30 GB / 100,000 visitors
An important thing to mention here is that starting with the GrowBig hosting plan, you will be able to host unlimited websites from a single account.
With servers on three continents, unlimited MySQL databases, and affordable pricing, SiteGround is a great option for WordPress hosting.
Cloud hosting plan comparison
There is nothing to compare here because InMotion has no cloud hosting. Nevertheless, I will give you a quick preview of the preset configurations SiteGround offers for each plan name below:
Entry configuration: $80.0/month
2 CPU Cores
4 GB Memory
40 GB SSD Space
5 TB Data Transfer
Business configuration: $120.0/month
3 CPU Cores
6 GB Memory
60 GB SSD Space
5 TB Data Transfer
Business Plus configuration: $160.0/month
4 CPU Cores
8 GB Memory
80 GB SSD Space
5 TB Data Transfer
Super Power configuration: $240.0/month
8 CPU Cores
10 GB Memory
120 GB SSD Space
5 TB Data Transfer
If none of these options are suitable for your needs, SiteGround gives you an option to configure your own cloud.


Our #1 Choice For Hosting Blogs
62% Off Exclusive Offer Applied at Checkout
Dedicated hosting comparison
Getting a server for your exclusive use comes at a high price. Here is an overview of three dedicated hosting options offered by SiteGround:
Entry Server: $269/month
3.2 Ghz CPU Clock Speed
4 CPU Cores
8 CPU Threads
8 MB CPU Cache
16 GB DDR3 RAM
480 GB SSD
10 TB Bandwidth
Power Server: $349/month
3.5 Ghz CPU Clock Speed
4 CPU Cores
8 CPU Threads
8 MB CPU Cache
32 GB DDR3 RAM
960 GB SSD
10 TB Bandwidth
Super Power Server: $729/month
2 x 2 Ghz CPU Clock Speed
2 x 6 CPU Cores
2 x 12 CPU Threads
15 MB CPU Cache
64 GB DDR3 RAM
2 x 960 GB SSD in RAID1
10TB Bandwidth
The prices above are for servers located in the USA and Europe. If you want a dedicated server in Asia-Pacific, the prices are:
Entry Server: $329/month
Power Server: $609/month
Super Power Server: $929/month
Compare SiteGround vs InMotion domain registration
These are the prices that your domain extension will renew at, NOT the introductory offers (green denotes the cheaper option):
.com $15.95/year

.net $17.95/year
.org $17.95/year
.info $17.95/year
.biz $17.95/year
.us $17.95/year
SiteGround vs InMotion website builder
SiteGround uses the Weebly website builder. It is a drag & drop builder that doesn't require any technical skills to use. Weebly comes with a variety of themes and eCommerce solutions to create an online shop.
Weak points of Weebly are that there is a limited amount of templates and a lack of mobile functionality. It makes up for those drawbacks with excellent website building speed and a great number of apps it offers.
SiteGround vs InMotion speed, uptime, and support
In tests, SiteGround proves to be a top hosting provider with great response time and friendly support, speed, security, and almost no downtime. When it comes to reliability, you are in good hands with this hosting service provider.
Support: 24/7 live chat
Speed: 552ms
Uptime: 99.99%
Reseller hosting comparison
Reseller hosting is a type of hosting where you use your allotted bandwidth and web space to host websites for third parties.
To become a reseller host on SiteGround, you will need to buy credits. Credits are used to activate hosting accounts and pay for hosting. One credit can buy you one year of hosting or the activation of one hosting account.
Credits get cheaper when you buy them in bigger bulks:
11+ credits: $42.0/credit
5-10 credits: $45.0/credit
1-4 credits: $49.0/credit
Each of the activated hosting accounts will have 10GB of web space and unmetered data transfer.
SiteGround doesn't have a straightforward approach to reseller hosting service and offers fewer options than InMotion, but the huge difference in price has won them a better score in this category.
SiteGround vs InMotion pricing comparison
Based on 3-year subscriptions (green denotes the cheaper option):
Shared: $3.95/month

Cloud: $80.0/month

WordPress: $3.95/month

Reseller: $42.0/year

VPS: N/A
Dedicated: $269/month
SiteGround offers far better prices for reseller hosting and it is a better pick between the two.
When it comes to WordPress, the price difference is minor and it shouldn't impact your decision.
SiteGround hosting vs InMotion hosting conclusion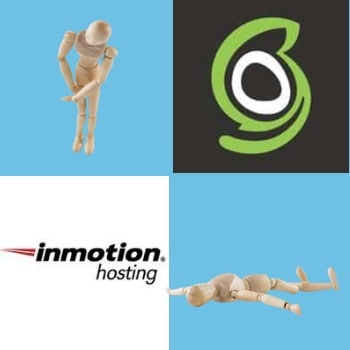 The winner is SiteGround!
Although both hosting services shine in their field, SiteGround is better overall.
InMotion's cheaper and customizable dedicated servers almost won them this duel, but I feel that site builder choice is more important when it comes to the average user.
When all is taken into consideration, no matter which of these two you find more suitable for your needs, you will be in good hands.
SiteGround versus InMotion final score