Last Updated on
No website? No business. That's the consensus that many top thinkers on business strategy have reached. Forbes, Entrepreneur, and others agree that the lack of a website, or a poorly functioning one, can be the death knell for a small business trying to expand their reach.
There are plenty of reasons to have one:
Disclosure
As an independent review site, we get compensated if you purchase through the referral links or coupon codes on this page – at no additional cost to you.
It provides a presence that customers can always access to find out what you're doing. It grants options for customers looking to peruse your goods and services with convenience. Most of all, it makes you look like the professional entity that you're trying to portray yourself as.
It stands to reason, then, that the most successful small businesses are going to be the ones with the best business web hosting.
A good host will ensure that your site is fast, reliable, and isn't down and out for hours on end. Researching a range of web hosts is time-consuming, though, so to give you a boost with your small business endeavors, we've tracked down some prime choices for our top business web hosting reviews.
We're going to do a web hosting comparison and look at what you're going to need out of your host, and which companies can provide you with top-notch service.
Best business web hosting reviews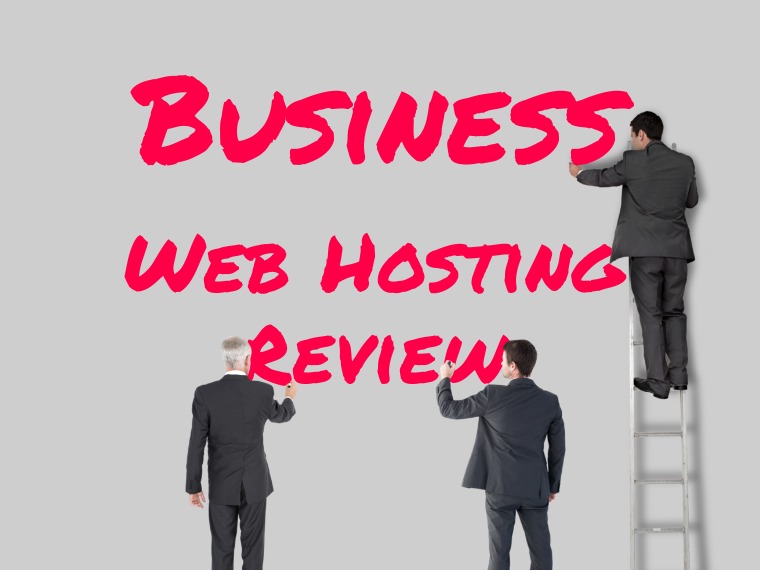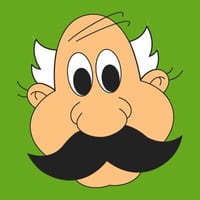 Hostpapa is by far one of the biggest names out there, but does that automatically make them the best web hosting for business needs? Not exactly. They've got a lot going for them, but some legitimate criticisms as well. In terms of what they do right, providing plenty of hosting options is a definite plus. Whether you need Shared, VPS, Dedicated, Cloud, or WordPress hosting, Hostpapa has a plan that's tailored to at least some of your needs.
Most of Hostpapa's plans are triple-tiered, meaning that each hosting style has three sub-options that provide different levels of resources. Naturally, you'll have to pay a greater fee for more resources. By-and-large, though, their pricing is pretty fair. One of their lowest plans, the shared hosting, can get you started with an intro rate of $3.95/month. Their offerings provide a standard level of resources for hosting your site, and they also have options for Reseller hosting if you're trying to get your own web hosting business started.
So, what are the downsides? For one, if you're looking for Windows-based VPS hosting, you're going to be out of luck. It's all Linux over here. Those low introductory prices? Don't expect them to last forever; you'll be looking at a significantly increased rate once your first term with Hostpapa is up.
Furthermore, there have been more than a few complaints about their security measures leaving something to be desired (and security is a must for any business website). Hostpapa will provide ample options if you're just getting started, but if you're looking to get serious you'll have to go elsewhere for the best business website hosting.

Since we love Hostpapa so much, we have negotiated an exclusive offer for you! Instead of paying full price, you can get over 67% off the regular rate and
only pay $2.95/month here
.


Our #1 Choice For Hosting Blogs
62% Off Exclusive Offer Applied at Checkout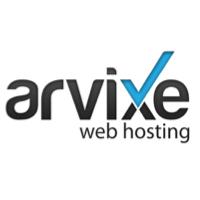 You'll be forgiven if you've never heard of Arvixe before. They aren't the biggest name in hosting, but they are a solid option for businesses, especially if you're looking for a shared hosting option. They've even got a shared option specifically for business clients. It's more expensive, for sure, but Arvixe goes the extra mile in ensuring that it's got features fit for entrepreneurs.
There are fewer clients on each shared server. You get a choice of Windows or Linux OS. You get a domain for free. You get plenty of email accounts, storage space, monthly bandwidth, and web developer extras that you'll need to create and manage a full-featured business site. If that's still too scant, you can upgrade to their VPS or Dedicated hosting options.
The problems with Arvixe stem from their customer support. If you need help getting anything done, you're more often than not going to be on your own. The framework for a reliably hosted site is there, but in practice, any issues that you have with their service might hamper the totality of the experience. Not quite top of the heap when it comes to the best web hosting for business operations.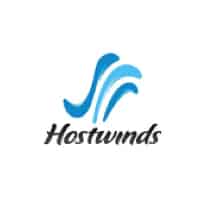 Multiple Shared, VPS, and Dedicated options? A choice of Linux and Windows OS? Affordable pricing? Hostwinds will offer you all of that and a bit more with their service. They've got specialized options with plenty of room for your site to grow. You can host multiple domains. You get security features integrated. You'll also get a generous helping of server resources to boot.
Their "Ultimate" business shared hosting, for instance. It starts at $10.00 a month. You get "unlimited" bandwidth and storage (it's not truly unlimited, but they'll scale as best they can to match your site needs). They'll give you periodic backups of your site, and 24/7 support from HostWinds customer service. What's the catch?
The servers are fast and reliable, but that 24/7 support isn't always the best. There are also some minimal troubles that users report with their email servers. If you're just looking for cheap, reliable hosting, though, HostWinds should be more than enough for your needs, even if it isn't one of the absolute best business web hosting sites.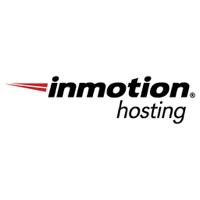 Now we're cooking with gas. InMotion is hands down one of the best web hosts out there, business or otherwise.
Multiple hosting options ranging from Shared to Dedicated. Reliable uptime and fast servers.
Great customer support and stacks on stacks of extra features. The only thing that takes them down a peg is the lack of Windows options.
If you're Linux all the way, though, this host is going to be on your short list for your business needs.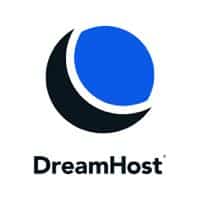 DreamHost has lots of experience in the hosting game, and it shows. They've got a bevy of advanced features for advanced users.
If you're looking to do serious, high-level web hosting of your business website with all of the high-end bells and whistles, this should be your choice.
Their one weakness? No site builder. You'll either have to brush up on your design and coding skills or hand the task off to a more competent web developer.
Still, if you want the most professional business site possible, that probably should have been your plan from the start.
Which are the top business hosting services: Our conclusion
There are plenty of top level hosts to choose from, and if you're just looking for decent shared hosting for your first business website at a low cost, any of our picks will do.
If you're looking for top-tier hosting and advanced features for a seriously powerful site, however, you should concentrate your efforts on securing hosting from Hostpapa or DreamHost, who run the floor when it comes to high-end business hosting services.
What is the best small business website hosting?
Now that we've covered our business web hosting reviews, let's take a look at who has the best small business website hosting
Shopping around can get stressful because the competition for the title of supplier of best small business website hosting is fierce. So that's why I've put together this quick overview of 5 of the best hosting sites for small business owners.
Hopefully this can help you answer that nagging question and lead you to a solution.
First off, you'll definitely want to consider a hosting service with a price that won't cripple your business efforts. You can get started for only $2.95/month with Hostpapa using our exclusive link here.
Best small business web hosting services
Here are the best small business web hosting services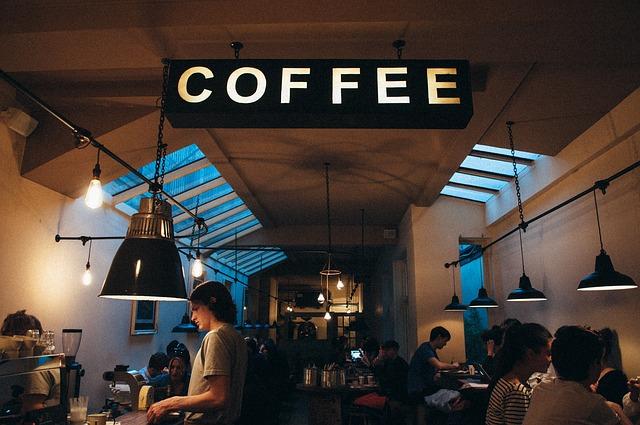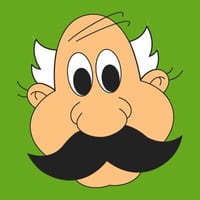 The king of the web hosts in our opinion is Hostpapa. There's little doubt that you've never heard the name before. More than 3 million domains use Hostpapa for their services, and the strength of the brand comes from the fact that they provide such a broad range of support for all business and personal web needs – small businesses included.
Starting fresh? Hostpapa has an integrated web builder to get your site up to speed, complete with templates, tutorials, and community FAQs. If you're coming over from another host, Hostpapa makes it simple to make the transition with their dedicated migration team.
Hostpapa provides different levels for shared, VPS, cloud, and dedicated hosting. You'll be able to hone in on the right amount of resources for your site and can easily upgrade when it's time for you to expand, like when you start to operate with e-commerce.
Uptime and speed are near the top and Hostpapa also provides the full range of extras that you need to optimize. Email, e-commerce, CMS integration, apps, etc. If you need it, Hostpapa probably has it worked into the platform. For pros and beginners alike, Hostpapa provides the most value for the lowest prices. This earns them the top recommendation out of the bunch.
Since we love Hostpapa so much, we have negotiated an exclusive offer for you! Instead of paying full price, you can get over 67% off the regular rate and only pay $2.95/month here.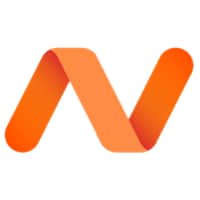 Alongside Hostpapa, NameCheap is one of the best web hosting companies for small business owners on this list. And that's because there is just so much to love about it. Some of my favorite things about their hosting services include:
They have a wide range of plans including private email hosting, shared server hosting, virtual private server hosting, and dedicated server hosting. And in each category, you've got multiple price points. So this is really a company that can grow with you.

High end features. Their technology is some of the most up to date that you can find. Even their shared servers are more powerful than most so their cheapest plans still function better than a lot of their competitors.

Both privacy and security are essential when doing business online. But unfortunately, a lot of companies only offer the most basic security packages if they offer anything at all. With namecheap, high security is a standard and you'll get great security products bundled into even the cheapest plans that they offer.



Minimal Fun Features

For all the wonderful things that they offer, one thing that some customers miss are the fun extra perks. NameCheap is not really about the bells and whistles since they focus mostly on great technology and practical necessities. So if you're looking for something that has some cool tricks up its sleeve, you might feel more at home with Hostpapa or something similar.

Final Verdict

With that said, NameCheap has so much to offer so they should definitely be on your list of top choices for when you do some additional comparison shopping to make your final decision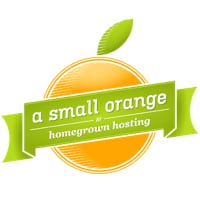 When you need to walk the tight rope between super cheap prices and quality service, a small orange is one of the best web hosting services you can turn to. They offer plans so cheap you could pay for them with the loose change you collected from the backseat of your car.
Scalability
But they also offer more advanced plans that operate on high performance servers and provide you with the power and flexibility that you will later need when your business grows.
They have both virtual private server hosting plans and dedicated server hosting plans that are suited to larger businesses. And the process for upgrading to a new plan is simple and fast so you can upgrade at the same pace that you are growing.
Site Building Tools
And when you are starting out, a small orange offers Weebly site building tools to help you build your website. This is one of the best site building tool sets you can get. It's designed to be super easy to use even if you are a beginner.
Great Uptime
A Small Orange also provides a 99.9% uptime guarantee which is exactly the kind of assurance you want if you're a small business owner hoping that your new website will help increase traffic and visibility.
Higher End Plans Aren't Very Unique
While they do offer a wide range of plans with increasingly more powerful servers, their main draw are the cheaper plans. Once you start to get into the more expensive plans, prices are more similar to their competitors. They are still a bit cheaper but when you are going for a high end plan, you don't want to just look at price.
So if you are shopping for a dedicated server or VPS hosting plan, A Small Orange should definitely be on your list but you should make sure to compare it to others so you can find the one that has the features and options that you really need.
Final Verdict
Basically, A Small Orange is the best web hosting for a small business owner that is starting out small but has plans to grow big. They have you covered from the moment you start your business through to when your company becomes a major success. This is also true of other sites on this list (like NameCheap) but a small orange can get you started at much lower prices.
So if you need to start with a plan that is as basic as possible but then expect to grow exponentially over the years, a small orange will be able to grow with you.
FatCow definitely deserves a spot as one of the best web hosting services for small business owners. There are a lot of reasons this one is so well liked by small and medium businesses alike.
It's an established company that has witnessed the changing world of online business and stayed ahead of the game the whole way through. It offers just one plan and that plan includes everything you could want. You've got "oodles" of features as a Fatcow representative might say. Some of those features are:
Site building tools that come along with tutorials, blogs, and forums to help you use them for building the best site possible.
A control panel that can be customized to include only what you want and need so it's not cluttered with options you never use.
Web analytic tools that give you the information you need to craft the perfect online marketing strategy for targeting your ideal customers.
And much, much more.
Lack of Scalability
A key drawback worth mentioning is that with just one all-inclusive plan, they aren't as scalable as other companies. This is really the key point that puts Fatcow at 4.5 stars while namecheap holds a solid 5 stars.
Final Verdict
However, with that said, if you don't expect your needs to change very much over the next few years, the Fatcow web hosting plan can be a great option. It packs so much into one plan so as long as you expect your web traffic and website needs to remain relatively stable for a while, this is the best way to get all the features you need.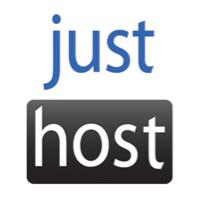 JustHost has some solid services and plans. With multiple plans for under $10 per month, they're definitely one of the most affordable companies you can go with. And what makes those affordable plans even better is how many great features are included. You get a surprising amount of storage space, email accounts, and even free domain registration.
Some other great features that they have include:
Site backup
Unmetered bandwidth
Spam prevention
Hundreds of dollars' worth of marketing offers
Privacy protection
They also have a pro plan that runs on a higher performing server so you do have some scalability here although not nearly as much as a site like namecheap or a small orange.
Less Uptime
Unlike both NameCheap and A Small Orange, JustHost cannot guarantee a 99.9% uptime. They still work very well and tend to hover around 99.98% but they haven't managed to take that last little step in order to be able to guarantee a solid 99.9% uptime.
That is an important factor for a small business owner who will be depending on their website to work for their business. If the website isn't working, it's not going to be of much service. However, considering it's only a slight business. This company can still do the job for a business in its earlier stages. So if you are still starting up or relatively small, JustHost can do just fine.
Lower Quality Features
The key downside is that while they do offer a lot of features, they don't always function as well as some of the higher end companies like namecheap or fatcow. So you might want to spend a little more to get features that are as intuitive and high functioning as you need them to be.
Final Verdict
Overall, however, you do get a great value for your money. And even with lower quality features, you are still getting a taste of what kind of features are available so that when you are ready to switch to a higher end plan, you will know exactly what you want.
Web.com has a bit of give and take. They have a lot to offer but there are also some drawbacks that will be total deal breakers for certain customers. First, take a look at some of the best things that web com can offer:
Stellar customer service. They pick up the phone right away and transfer you to the correct department asap. You'll only wait for a few minutes before you get to talk to a friendly and helpful representative.
Lots of site building resources. They've got a great suite of site building tools that is extremely easy to learn and use even if you are total beginner. And you also have the option of using a WordPress content management system. Plus, there's tutorials and other resources to help you figure it all out.
99% uptime which means your website will actually be up and working so your visitors can stop by anytime they want.
For a closer look at what it can offer (and some of the drawbacks as well), check out this more detailed review:
Lack Of Scalability
The biggest drawback that you need to keep in mind before going with web com is the lack of scalability. They offer a few different plans but they are all hosted on shared servers. This is fine for small to medium businesses. But when you start to grow, you're going to need a more powerful server.
Web.com does not have that, they lack both the dedicated servers and virtual private servers to be the best web hosting for small business. So at a certain point, your business might outgrow them which means you'll have to start the hunt for a web hosting service all over again. It's not impossible to migrate your website over to a new host. But it is a headache and one that you can easily avoid by opting for a company that is capable of growing with you.
Final Verdict
However, not everyone is planning to see their website grow beyond the needs of a shared server. Depending on what your plans and expectations are, you might be perfectly fine using a shared server for many years to come. And if that's the case, Web.com is definitely an option you should consider.
Best small business website hosting: conclusion
We know that finding the best web hosting for small business owners can be tough. You want something that is powerful to help launch you to the next level but you also need it to be affordable enough to fit in a relatively tight budget. That's why the best web hosts for small business owners are the ones that can balance affordability with feature-rich options and provide plenty of room for scalability so that your hosting plan can grow right along with you rather than holding you back when it gets to be too small.
For the all around best web hosting sites for small business, though, Hostpapa tops the list.
HostPapa's dedication to providing above average functionality in the widest range of factors is a smart move. The fact that they have specific options to cater to all kinds of websites puts them ahead of the competition and makes them the go-to for any small business owner looking to host a site.


Our #1 Choice For Hosting Blogs
62% Off Exclusive Offer Applied at Checkout