Last Updated on
I've always wanted to be highly truthful and honest with my visitors when they ask me how to make money blogging, so before I go in-depth, I'll make it really short.
How to make money blogging?
Disclosure: I earn commissions from some of the services (mostly web hosting) that I recommend on my blog.
This means that when I teach people how to create a blog I recommend HostGator who I'm sponsored/affiliated with, but…
I'd never suggest a product/service that I haven't personally used. I'm really satisfied with HostGator blog hosting, thus I'm recommending them for beginners. You don't need to go with HostGator if you don't want to, but it's probably the cheapest and most convenient solution for a beginning blogger.
It'll be cheaper for you to start a blog, as I managed to make a deal with HostGator = 62% lower hosting costs. Sounds good, huh?
Also, startbloggingonline.com.com is a participant in the Amazon Services LLC Associates Program, an affiliate advertising program designed to provide a means for sites to earn advertising fees by advertising and linking to Amazon.com and other Amazon stores worldwide. As an Amazon Associate I earn from qualifying purchases.
How much money does StartBloggingOnline.com earn?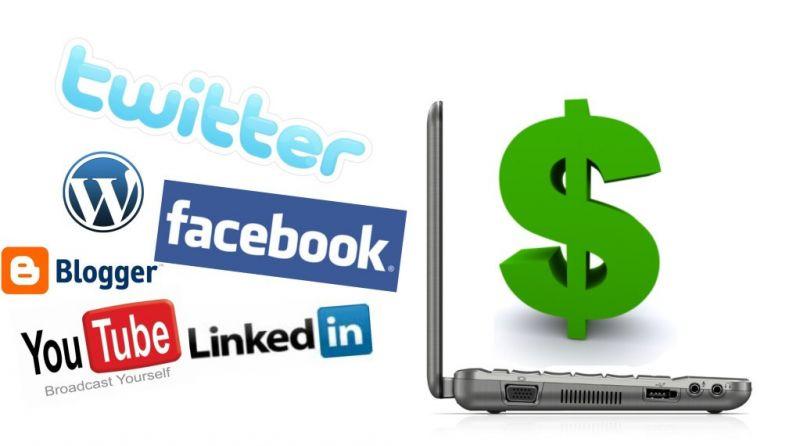 I don't really talk about it much since it's a personal thing, but I make enough to cover the hosting and domain costs for more than 120,000 monthly readers (learn what blog promotion strategies I used to achieve that).
Occasionally, I'll be able to buy some gifts and presents for my close ones, but that's nothing huge.
Don't get me wrong, it's not because I want to make money from you. It's mostly to keep my site up and running so I could provide you with the latest blogging tutorials, guides, and strategies in the blogging niche.
How much time does StartBloggingOnline.com take?
I've been managing many different blogs, but I'll be honest – maintaining a site like StartBloggingOnline.com isn't easy. I'm offering free email consultation for beginning bloggers and I get approximately 70+ different questions about blogging per day – this number is growing which means that blogging has become more and more popular, too!
In addition to that, I also run a free blogging course which takes a lot of time too. In short, I spend almost 5 – 6 hours per day answering emails, publishing new content and tweaking my blog. This is like a regular job for me although I also work as a small business consultant and a web developer.
Here are some of the frequently asked questions
How to make money from blogging with my own blog?
Learning how to make money by blogging shouldn't be your number one goal, but if it is, read my latest blog post about how to monetize a blog. Many bloggers don't care about how to make money off blogging, they just want to blog and write about their experiences, knowledge, and hobbies – and this is completely okay.
However, if you grow your traffic – earning money through your blog shouldn't be a problem.
[Read here about how to start promoting your blog]
Is there a common way how to make money blogging online?
Absolutely. It's called affiliate marketing and, and if you have ever wondered how bloggers make money, that's one of the biggest answers (and it's becoming pretty popular too). Once you've launched your blog, you can try that too.
Is there a catch or any strings attached for me?
No, not at all. You don't pay anything extra or have any commitment when you go through my link. In fact, I managed to get you a free domain. You'll also stay anonymous as I don't get any information about the buyers.
Why did you let me know about it?
It's because I want to be honest with my visitors. In my opinion, the best way to gain trust from your blog visitors is to be 100% transparent and this is exactly what I'm currently doing. Aside from that, I'm also a pretty friendly folk. 🙂 – Karen