Last Updated on
The outbreak of COVID-19 has crippled education worldwide. Many countries around the world have completely closed all educational institutions. Some of them have taken measures to mitigate the time lost in school. Germany, France, Italy and China switched to online learning. Croatia and Bulgaria broadcast lessons that would have been taught in school on two national TV channels.
Homeschooling has been around for a long time. Some parents love it and are prepared to pay to enrol their children in the best online homeschool programs, while others frown on it. Unfortunately, due to the current global pandemic, children can't attend their regular educational institutions. It doesn't matter if you prefer regular methods of education, or if you are trying to find the best homeschool curriculum for high school, online education is the safest option during the COVID-19 outbreak.
Disclosure
As an independent review site, we get compensated if you purchase through the referral links or coupon codes on this page – at no additional cost to you.
Thankfully, modern technology has made it possible for parents to give their children the opportunity to learn from home in countries that haven't taken measures to make education available during school closures. Even in countries with education measures in place, you can still supplement your children's education through homeschooling.
There are tons of options out there for parents doing homeschooling and teachers doing online education. This article focuses on options available to parents, so I will stick to those.
There are online courses and educational games that cover all the subjects children would learn at school, as well as courses that focus heavily on only one subject.
By mixing different courses, depending on what your child struggles with, you can get the best online education for your kid(s).
Best online homeschool programs for all age groups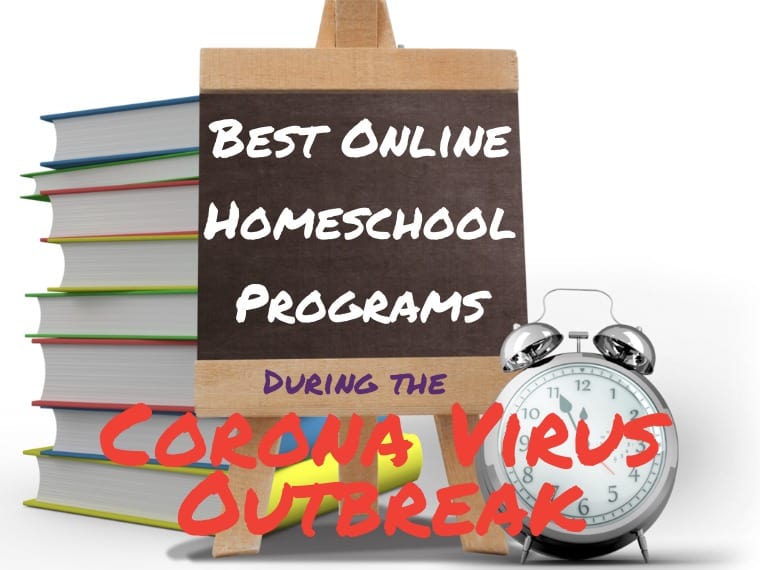 Khan Academy – online courses for kids from kindergarten to high-school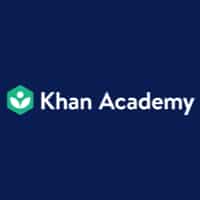 Khan Academy  (link opens in a new tab) is a non-profit organization with the mission to provide the best free online education programs that they can for children everywhere.
They have content for kids of all ages and cover all subjects for kids from kindergarten to high-school. Parents with preschool kids can download Khan Kids app for ages 2-7, while children in elementary school, middle school and high school can use their online courses to learn from home.
Courses have video lessons, quizzes and tests. Kids collect mastery points and get levels as they progress through lessons and solve quizzes giving them a sense of advancement. It is easier to find online resources for kids in elementary or high school, so this is definitely the best homeschool curriculum for middle school you can find.
Khan Academy is always free, and they created guides for teachers on how to integrate Khan with other software to organize online classes for children. They also created daily schedules for parents who want to homeschool their children during the COVID-19 outbreak.
Study.com - website with online courses for k-12 education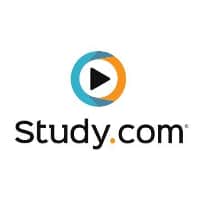 Study.com has over 200 instructors that created over 4,000 self-paced online video courses for all age groups from kindergarten through college. K-12 students usually use Study to supplement classroom learning and prepare for standardized tests and entrance exams.
As a parent, you can use the Study.com curriculum during COVID-19 outbreak as a source of homeschool educational content and your teenager can earn high school and college transferable credit.
A great thing about Study is that you can use various lessons to create custom courses, track the progress of the course and share it with others. Lessons have quizzes and exams you can use to test your children's knowledge. There are also special homeschool curriculums that include practice activities, comprehension & discussion questions, assignments & essay prompts and lesson plans.
They offer affordable homeschooling online. There are two subscriptions for students: the basic plan comes at $39.99/month and gives you access to video lessons, step-by-step solutions, help from experts 5 times per month, and access to the mobile app. The premium plan costs $59.99/month and gives access to study tools (quizzes, flashcards, practice tests, study guides, etc.), literature guides, and flashcard sets.
During the outbreak of COVID-19, Study.com is donating 100,000 licenses to U.S. K-12 schools and school districts. Students and teachers can get license codes for full Study access through the district and school administrators. If you get teachers in your district to apply for Study access, your kids could participate in one of the best online homeschooling programs elementary school studentss can get.
BrainPop – Online lessons for kids ages 6-17
BrainPop is a really fun way kids ages 6-17 can learn from home. It is a website that delivers lessons through short educational cartoons. Each cartoon is accompanied by worksheets, quizzes, and other tools to memorize lessons easier and test the knowledge of your kids.
Lessons are separated into categories and these are separated into units and topics, so the website is easy to navigate. Available categories are science, social studies, English, math, arts & music, health & SEL, engineering & tech.
BrainPOP is offering free access for schools and families impacted by school closures. BrainPOP will remain free as long as schools remain closed. You should definitely give it a try!


Our #1 Choice For Hosting Blogs
62% Off Exclusive Offer Applied at Checkout
Best online homeschool curriculum for kindergarten
ABC Mouse.com – homeschool curriculum for kids 2-8 ages old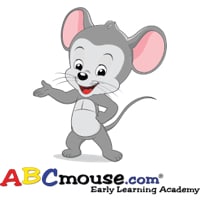 ABC Mouse is an early learning academy with the best homeschool curriculum for kindergarten. They have over 11,000 learning activities for kindergarten-aged children. Activities are separated in 4 subjects: reading, math, science & social studies and art & colors.
The reading curriculum teaches children phonics, rhyming words and word families, sentence structure and has over 450 short books for children. Some of the things kids will learn in math curriculum are counting from 1 to 120, addition and subtraction and names and attributes of 2D and 3D shapes.
Science & social studies teach kids basics about plants, animals, weather, climate, the seasons, solar system, maps, matter, etc. There is also an art & colors curriculum where kids learn about primary and secondary colors through drawing and painting programs.
All of this is delivered through interactive games, books, songs, coloring puzzles and puzzles. There is a progress tracker with a total number of learning activities completed and graphs parents can use to see how much progress your child is making.
Age of Learning, the company that created ABC Mouse, has provided UNICED with a code for free download of their products in households that are impacted by COVID-19. You can use the code AOFLUNICEF on their redeem code page and get access to one of the best online homeschool programs for your kindergarten children.
Pehla School – learning app for kids aged 3-10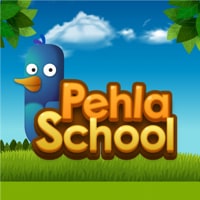 Pehla School is a free app for Android. It consists of over 2,400 learning activities such as games, videos, books, music and art. You can download it on a phone or tablet and your kids can learn reading, writing and math skills while having fun.
Once downloaded the app works offline; it includes virtual instruments, virtual blackboard for writing exercises and drawing and coloring tools. It is similar to ABC Mouse but lacks the progress tracker that can be used by parents to track how their children are doing.
Best online education for elementary school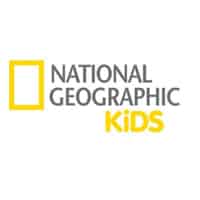 Khan Academy and BrainPop that are for all groups are the best for all-around knowledge for elementary school kids. If you want a somewhat different approach, you should check out National Geographic Kids (link opens in a new tab).
The website has educational videos, games and quizzes. It is National Geographic, so it is expected that your kids can use it to learn facts about animals, but it doesn't stop there. There is an excellent series called "How things work," where kids can learn how things like trebuchets and 3-D printers work through short videos. For activities, your kids can watch a series of videos called Science Lab with instructions for experiments that can be done at home.
Best homeschool curriculum for middle school
Discovery K12 - Online homeschool curriculum combining STEM and arts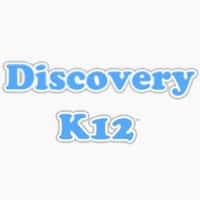 Discovery K12 is an online homeschool curriculum that is excellent for middle school kids. The curriculum consists of lessons from 7 different fields: Language Arts, Reading/Literature, Math, Science, History/Social Studies, Visual/Performing Arts, and Physical Education.
In addition to mid-year and end-of year assessment tests, there are quizzes after each unit to assess academic progress of your kids. The program is suitable for both part-time and full-time homeschooling.
The education of your kids will be completely in your hands. This means you will have to choose between going for the full-time homeschooling option with Discovery K12 or just using it as a supplement for another program.
Hippo Campus - free online learning for middle school students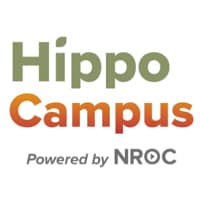 Hippo Campus offers free education resources from middle school to college. There are over 7,000 videos across math, natural sciences, social sciences, and humanities. You can browse videos either by topic or use one of the collections of videos they created.
Basically, it is an easy-to-use website with a bunch of videos your kids can use to learn while the COVID-19 lockdown lasts. Once it is over, they can use it as a supplement to their regular education. It is free, so you have nothing to lose from checking it out.
Best homeschool curriculum for high school
EdX – online courses for high school and college students
EdX  (link opens in a new tab) is a non-profit, open-source massive open online course platform. It offers courses from top universities and other institutions around the world.
It has over 2,500 online courses from 140 different institutions mostly for college students, but there are some courses for high school kids. Courses can be filtered by subjects, level, language, schools & partners and courses & programs.
Besides video lectures, edX has readings, discussion forums, assignments, quizzes and exams. EdX courses are free to watch, but you can get a course certificate only if you pay for unlimited access. EdX doesn't have courses for young children but it is so great that I had to mention it anyway.
Best homeschool curriculum for special needs students
TeachTown - a company dedicated to students with disabilities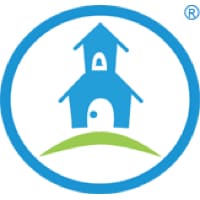 TeachTown is a website dedicated to improving academic, behavioral, and adaptive functioning of students with disabilities.
The groups of children they focus on are children diagnosed with autism spectrum disorder, children with intellectual disabilities or developmental delays, and children with emotional and behavioral disorders.
They have several curriculums you can sign up for, and they are divided by the developmental and chronological age of students. During the COVID-19 outbreak, they are offering free access to their programs to all educators. If you want the best homeschool curriculum for special needs students, you should send them an email, because they are among the best.
Gemm Learning - online learning for autism, Asperger's & other learning difficulties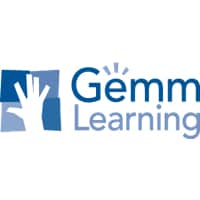 Gemm Learning provides software with a reading and math curriculum. Their program is for students who have issues with language processing and reading.
The program starts with free consultations to see whether they can help. If they assess their program can be helpful to your child, they will issue a test and collect information to create an individualized protocol plan.
The software is effective only when students follow the protocols. This is why they monitor the progress daily and utilize regular check-in calls. The pricing of the program varies depending on which program they assess your kid needs.
After filling in the data and free consultations, they will send you the pricing for the program. While I can't tell you the specific cost, because it is calculated individually, I can tell you that they are quite expensive.
Time4Learning - homeschool curriculum for students with special needs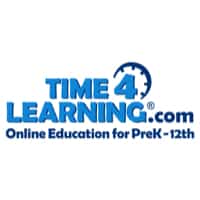 Unlike others in this section, Time4Learning isn't focused only on students with special needs. They have K-12 programs for students who are already homeschooled, for those who are new to homeschooling, and for children who just want to supplement their regular school programs.
Although they are not specialized in homeschooling curriculum for students with special needs, they have some great advice on how parents of children with special needs should approach homeschooling with the Time4Learning programs. If you decide to choose Time4Learning, you will have to pay $24.95/month for PreK-8th grade students and $34.95/month for 9th-12th grade students.
Best online accredited homeschool programs
Bridgeway Academy - accredited homeschool program from pre-K to high school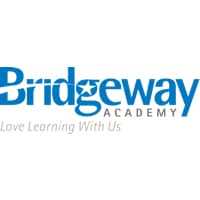 Bridgeway Academy has homeschool curriculum kits for kindergarten, elementary, middle school, and high school students. The academy is accredited through AdvancED, NCA CASI, NWAC, SACS CASO, and The National Association of Private Schools. They review the accreditation and requirements yearly. They offer both secular and Christian options for homeschooling.
There are a bunch of different kits to choose from elementary through high school. The choice depends on what kind of approach you have to homeschooling. They are separated in self-paced, customized, and grade level kits. The price you will have to pay depends on the kit you choose, but curriculum kits for a whole year mostly start around $750.
Laurel Springs School - an accredited online private school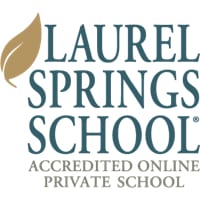 Laurel Springs School is an accredited, private online K-12 school. Most of their courses are also NCAA Division I and II and University of California a-g approved. As a parent enrolling your child in Laurel Springs School, your role will vary depending on your child's grade.
In lower school, you will have an active role of developing the curriculum alongside teachers. During middle and high school, you will play a supervisory role, ensuring your child is managing time properly and mentoring them.
Laurel Springs School has one of the best online accredited homeschool programs, but they are quite expensive. The price depends on the grade of a student. Parents of lower school children will have to pay $1,335 for a single course full year. Parents of middle school and high school can expect to pay over $10,000 for a full year.
Forest Trail Academy - K-12 online private school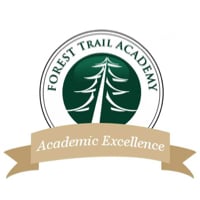 Forest Trail Academy is a private school that offers K-12 students worldwide online schooling and complete correspondence-based homeschool programs. They have a team of academic advisors and education counselors who will suggest best homeschool courses for your child.
Forest Trail is accredited by SACS CASI, MSA CESS, Ai, and NCPSA. They have 1st-8th grade Christian Correspondence Courses and K-8th grade Secular Correspondence Courses for $950 per grade level. For full-time online 9th-12th grade classes, you can expect to pay $3,200.
Online educational content for the whole family
Ted-Ed – non-profit devoted to knowledge sharing
You might have heard of TED before. It is a non-profit devoted to spreading ideas in the form of short talks. Part of TED is TED-Ed (link opens in a new tab), an education initiative for the knowledge sharing of teachers and students worldwide.
TED-Ed consists of animated videos and TED talks with a wide range of topics. Under each video, there are additional resources you can explore the topic, a quiz to test what you learned from it, and the option to discuss the topic with others who watched the video.
An excellent thing about TED is that it doesn't target a specific age group, so the whole family can watch and enjoy it together. TED also has the initiative to support students, parents and teachers during the COVID-19 pandemic. They have a subscription page where you can enter your email to have a handful of engaging lesson plans organized by the group delivered to your inbox every day.
These are the age groups covered by this include:
Elementary/primary school
Middle school/lower secondary school
High school/upper secondary school
College/university
Here you can check out subjects that are covered:
The Arts
Business & Economics
Design
Engineering
Health
Literature & Language
Mathematics
Philosophy & Religion
Psychology
Science & Technology
Social Studies
Thinking & Learning
Learnamic – a platform for finding learning resources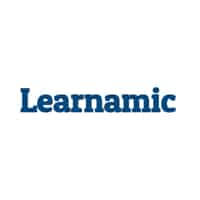 Unlike other websites in this article, Learnamic (link opens in a new tab) isn't a learning platform. Learnamic is a website you can use to find K-12 learning resources.
Their search engine is really easy to use. You just select the grade level and format what you want and click search. Additionally, you can filter the results by keyword, max price and subjects.
Grade levels span from pre-kindergarten to college. Formats cover everything from books, websites and Windows software to DVDs, online classes and games. A great addition is that you can check or uncheck two properties boxes for additional filtering. One box filters content with religious influence, and the other filters content that is common core aligned.
Best online homeschool programs: key takeaways
The outbreak of this coronavirus is impacting our daily lives in all aspects, including education. Although most of the businesses have closed, your children's education doesn't have to stop. There are lots of online resources that make it possible for you to take things into your own hands and help your children with homeschooling.
Maybe you find out that this way your children can learn even more, and continue the practice after the COVID-19 outbreak is put under control.
You can help your kids educate even during school closures
With modern technology, there are lots of different options for homeschooling
Online courses can be used both for homeschooling and as a supplement to traditional education
There are lots of free learning resources online
If you are willing to invest the time, COVID-19 won't stop your children's education