Last Updated on
Did you know that iPage was established back in 1998?
That's eons ago in web time, and it's easy to overlook that this old-school service is still alive and kicking. During our iPage reviews research stage we found out that iPage currently hosts more than 1 million websites.
Disclosure
As an independent review site, we get compensated if you purchase through the referral links or coupon codes on this page – at no additional cost to you.
In addition to hosting, they offer domain registration, managed WordPress blogs, and a whole swath of extra features users love. In this day and age however, most services can't get noticed without a solid website builder to help the newbies.
With that in mind, we'll be devoting extra attention to our iPage website builder review in today's review of iPage and its services. Does it stack up to the big names like Wix and Weebly? Or is it just a feeble attempt at trying not to get left in the dust? Let's begin.
iPage is great if you're looking for budget services that still pack a punch. You can host a site that you built offline for as low as $1.99/month with their intro pricing. You can choose to register a domain, you can create an online store, and you get access to their drag-and-drop builder, which will be the primary focus of our iPage hosting review.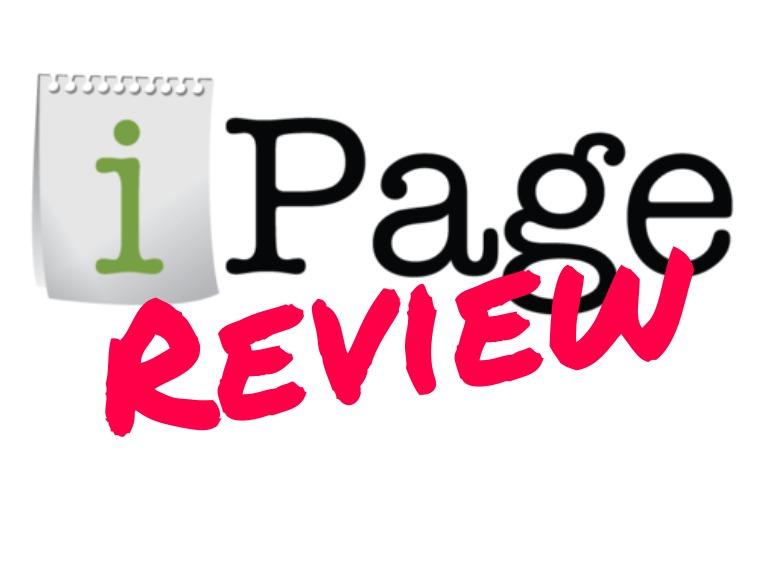 Review of iPage pros & cons
iPage offers a lot of packages
No matter what your aims are for your site, you can achieve them with iPage. They offer a good number of plans with different features and resources aimed at different clients.
If you're looking for inexpensive and easy for beginners, the Essential Plan might be the way to go. It's their most basic hosting package. It includes free domain registration, unlimited storage space, email accounts, MySQL databases, and domain names. Bandwidth on this plan is scalable, meaning iPage will allot resources to match your site traffic.
iPage gives you access to the website builder, which you can use to create multiple pages for your site. We'll talk more about the website builder later in the review, but for now, know that iPage has more than one method available for you to build sites on their platform.
You can set up an online store, complete with PayPal integration, one of several third-party shopping carts, and 1-click installs for other features. iPage also gives you marketing assistance in the form of guides, ad credits, and a free Yellowpages.com listing.
This plan is normally $11.95/month, but iPage offers it at an intro rate of $1.99/month.
For those with a need for more control, iPage has three VPS plans that give you access to more features and more resources. You can compare the different varieties they have here. As you would expect, the more you pay for, the more you get:
The Basic VPS plan gets you a 1-Core CPU, 1GB RAM, 40GB storage, and 1TB bandwidth for $24.99/month.
The Business VPS plan features a 2-Core CPU, 4GB RAM, 90GB storage, and 3TB bandwidth for $59.99/month.
The Optimum VPS plan comes with a 4-Core CPU, 8GB RAM, 120GB storage, and 4TB bandwidth for $99.99/month.
Then there are the Dedicated Hosting plans. These are big-league resources for serious web builders and businesses. Again, iPage offers three levels:
The Startup Plan offers an Intel Xeon E3 1220LV2 3.5 GHZ processor, 4GB RAM, 500GB storage, and 5TB bandwidth for $149.99/month.
The Professional Plan offers an Intel Xeon E3-1265LV2 3.2 GHZ processor, 8GB RAM, 1000GB storage, and 10TB bandwidth for $189.99/month.
The Enterprise Plan offers an Intel Xeon E3-1230V2 3.7 GHZ, 16GB RAM, 1000GB storage, and 15TB bandwidth for $239.99/month.
iPage also offers WordPress Hosting. It's one of the most common ways people build and upload sites using a Content Management System. Their hosting offerings come with WordPress support, security, unlimited storage, and scalable bandwidth. The WP Starter package goes for $3.75/month, and the WP Essential package goes for $6.95/month.
Like we said, no matter what you need a site for, iPage has a solution that's going to match your resource needs.
The website builder Is pretty good (sorta)
When it comes to building your site, iPage grants you a good measure of flexibility. In addition to being able to upload sites you built offline or via WordPress, they also grant you access to the internal website creator, CM4all. You can create sites without necessarily having to know code. It comes bundled with different templates and features for different site types.
You do have to pay a subscription though if you want to use it for more than one site. That's $4.95 for the Limited Edition, $8.33/month for the Premium Edition, and $14.95/month for the E-Commerce Edition.
If you want to create mobile sites, they give you access to GoMobi. You can build mobile sites with up to 128 pages or "features." It's not the most user-friendly process if you're a beginner. More experienced users, though, find that it works well for their purposes.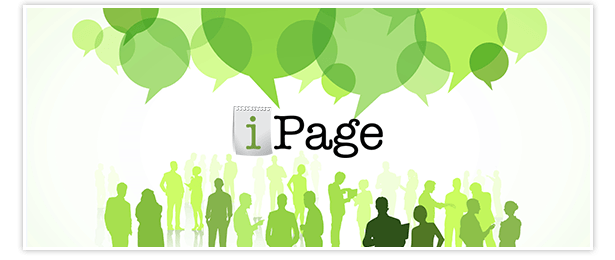 Now, you may be wondering, "what about the drag-and-drop builder?" Indeed, iPage markets this heavily when you're browsing their site. It turns out they've just rented out Weebly's web builder for use on their platform. If you've ever used Weebly before, you know that it's straightforward. Creating a good looking website with their interface is simple, as you can move elements around the page with just a few clicks and get everything exactly where you want it.
Where things get strange, though, is the fact that they lock some of the Weebly features behind a pay wall. You get the Basic version included for free. All that grants you though is six pages and five product limit on your e-store.
You can upgrade to Pro to remove the limit on your pages and grant you 25 products in your e-store. It also allows you to remove the iPage branding, add a favicon, include HD video, password protect pages, and more.
For even more, you can go with the Business level, granting you unlimited pages and store products. You get all the features the Pro level offers, along with access to digital product selling, inventory management, coupon codes, and a shipping/tax calculator.
If you don't feel like tackling the harrowing design process on your own, iPage makes it even easier by offering professional design services. Just call into their marketing services number, and you can get website designed to fit the style of your business. They'll give you choices when it comes to templates, color combos, and more. Just let them know what you want, and they will handle the rest.
The E-Commerce functions are intuitive
iPage holds your hand through the store building process. You just need to click the ShopSite icon, and you can begin. The wizard walks you through the process of creating your pages, product descriptions, payment options, and more. You can switch up your themes to customize the look of your page, and voila!
You're not locked in with ShopSite if you don't want to be, though, you can use third-party platforms right from Mojo Marketplace if you prefer something different.
Like most hosts, iPage understands that there will be those that get lost using the platform. The Help Center has just about everything these people would need to get back on track.
There's a Knowledgebase with a searchable library. They have various user guides to guide you through specific topics. There are helpful links to managing your domain, website, email, and more. When things get too tricky, you can always submit a support ticket or contact iPage directly.
The iPage marketplace has plenty of options
"Ready to do more with your website?" iPage asks. If so, they've got plenty of products and tools for you to enhance the experience. From the iPage Marketplace, you gain access to features that will help you launch, protect, grown, and do more with your pages.
For example, you might need help managing your site. iPage offers Professional Services and a Web Concierge program to make things easier for you. Professional service can handle creating your site, creating your online store, building forms and databases, pretty much anything technical that you might not have the skill to complete on your own. You can get quotes for these services as you need them.
The Web Concierge can manage your account, speed up support requests, and perform maintenance on your site so that you don't have to. iPage offers two levels of this service. The Basic Web Concierge, for $49.95/month, and the Premium Web Concierge, for $99.95/month.
The marketplace also has options for SEO support, site optimization, site backups, and more. The also grant access to justCloud with every iPage account. It provides 1GB of free cloud storage for you to with what you please.
Additional considerations
In addition to having their own marketplace, it's a nice touch that iPage allows you to easily integrate much of what you'll find on Mojo Marketplace into your site. Be it themes, Plugins, or various third-party functionality apps, you can increase what your site can do to varying degrees.
iPage is pretty generous with their cancellation and money-back guarantee policy. If you don't like the service, you can cancel and get your hard earned cash back whenever you do so.
iPage does fairly well on speed tests, beating out much of the competition hands down. They also handle behind-the-scenes security to help keep sites safe. They've got anti-malware monitoring, data encryption, and all the other standards you'd expect from a quality web host. The SSL certificates, unfortunately, will run you an extra $31.99/year.
Their uptime could use some upgrading
iPage.com reviews are sometimes split on this topic, but most of what's out there shows their uptime is somewhat below average. They aren't the worst, but they are outclassed by more reliable services like DreamHost, InMotion, or GreenGeeks.
There's a lot of upselling
While you're going through the sign-up process, iPage is going to hit you at almost every turn to get you to buy more of their services. From free trials to so-called "marketing services," there's a lot of fat that you don't need. They aren't as bad as GoDaddy, but you should still avoid their schemes like the plague.
They snuck in some transaction fees
If you're looking to maximize the cash flow from your online store, be prepared to hand over a portion of your earnings to iPage. For their Basic and Pro plan, there's a small transaction that will cut into your profits. This isn't an issue if you go with the Business plan, but it'd be nice if they just cut it out altogether.
Chat support leaves a lot to be desired
Now, don't get us wrong, iPage has an excellent number of support options. You can head on over to the Help Center and find just about anything you need. For some reason, though, Chat Support rarely leads you to a solution to your problem. They'll gladly run an issue up the chain, but if you need actual answers, you're going to need to call in or send an email.
Additional considerations
For some, the number of separate interfaces you'll encounter while using iPage might become frustrating. You've got one of the main control panel, one for your Mojo Marketplace purchases, several interfaces for site-building tools, etc. If you'd prefer to have a centralized location for everything you'll need, you're going to be out of luck.


Our #1 Choice For Hosting Blogs
62% Off Exclusive Offer Applied at Checkout
Our iPage hosting review conclusion
iPage offers pretty good middle-of-the-road web hosting services for some of the lowest prices around. If you're an advanced webmaster, you're probably going to want to look to an option that's better focused for your skill set. Beginners and intermediates, though, should be able to get plenty of use out of the platform. It's not the best around, but certainly not the worst we've experienced, as iPage reviews will repeatedly attest.
Are you a high-end user requiring more flexibility and control over your servers?
Then I've got a deal for you…
Our iPage review final rating
We're pleased to say that their website builder holds its own. There are some things most people will enjoy about it, and a few things that may irk users, but overall it's an easy platform.
The fact that they're a full-fledged hosting service is also a big plus. If you have the need for Virtual Private Server or Dedicated Hosting, you can get it done with iPage.
Unfortunately, there are a few downsides covered in the iPage review that tarnish iPage's otherwise sterling reputation.
Overall, they get 4 out of 5 stars.