Last Updated on
When it comes to choosing a hosting company, you have a lot of options, and it can be tough to decide who's the best out of all of them, especially when it comes down to InMotion vs HostGator!
When you're comparing HostGator vs InMotion, you may be thinking that a smaller company will be more reliable than a larger company, as HostGator has over 9 million customers and InMotion handles roughly 300,000.
Disclosure
As an independent review site, we get compensated if you purchase through the referral links or coupon codes on this page – at no additional cost to you.
In order to make sure you choose the best hosting company for your needs, I've put together this guide to help you. Below you'll see how each company handles a number of everyday things including support tasks, security, and the hosting plans each company offers. On top of this there are also a standalone HostGator and InMotion reviews.
How InMotion and HostGator were evaluated
In order to create the best overall comparison of Hostgator vs InMotion hosting, I considered five factors. These factors will show who the ideal customer of each company is, if their average hosting services are reliable, and if the company is there to help their customers.
Not every hosting company offers the same services. Some specialize in cloud hosting and offer dedicated servers with minimal options. Others have a full line of shared, VPS, Cloud, and dedicated servers with competitive pricing tiers.
In order to choose who has the best pricing and plans, I compared what was on offer in the two most basic options (shared and dedicated server). Then I looked at how easy they made it to upgrade to different tiers as your traffic or storage needs increase.
Uptime and overall reliability
Uptime is critical when it comes to how successful a web hosting service is. The whole point of hosting is to get your website out there so people can visit it. Ideally, uptime will be greater than 99.99%. On average, however, uptime is closer to 99.94% for even the best hosting companies.
Even if you've worked with web hosting companies for years, if you're considering a switch you're likely to come up with a few questions. Here I considered how long it takes for each company to respond to a question, if that question needed to be escalated, and what support options there are.
Today, WordPress powers at least 33% of the web. That means there's about a 1 in 3 chance that you're looking to host a WordPress (WP) website or will consider doing so. In order to make the most of WordPress, especially if you're new to hosting a website, you may want a WP-specific plan.
75% of all organizations have been the victim of at least one cyber attack in the last 12 months. In many cases, this results in a breach. Once a breach occurs, there's a 60% chance that the business in question won't be around in six months. Small and mid-size businesses are the most vulnerable.
Security matters more today than ever before. While cybersecurity means a lot more than just hosting, it's still a vulnerability if it's not handled well. You want your business or personal projects to remain secure, and that's why I've evaluated the overall security level and services for you.
InMotion vs HostGator: who is the best?
Five factors: pricing, reliability, support, security, and WordPress services. Once all of these have been considered, which hosting company will stand out? Will it be the popular HostGator or the less popular, but still dependable, InMotion?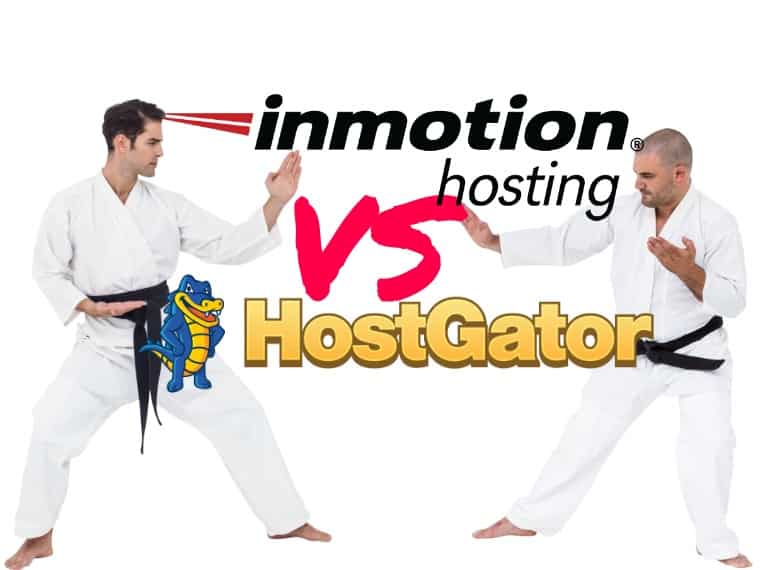 Often considered the most obvious make-or-break factor, pricing comes in many tiers. This is also a hard one-to-one comparison to make, because while one package may be more expensive, it may also come with more features, even if it's the most basic offering.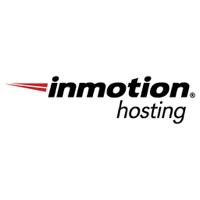 InMotion's most basic plan for shared hosting starts at $7.46 per month (though they often offer a significant discount if you pay for several months or a year in advance). This plan allows you to host two websites or up to six domains. That's a great option for anyone with just a few domains.
If you're looking at a dedicated server, you can get a Linux-based server for around $136 per month with 3TB of storage and 64GB of RAM. That's a respectable package and only a little higher than the average for comparable services.
InMotion's other hosting options include VPS hosting which doubles as cloud hosting. They have a WordPress specific plan (reviewed below). InMotion offers reseller services, too. They also have an amazing 90-day money-back guarantee on all plans except shared (which are 30-day).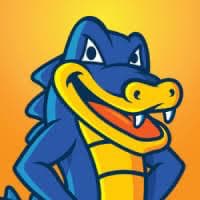 HostGator's most basic plan starts at $10.95 per month. This offers unlimited storage space and support for a single domain. For a dollar more ($11.95 per month), you can upgrade this plan to support unlimited domains.
Dedicated servers from HostGator start at $119 per month. They offer 1TB of SSD storage and 32GB of RAM. They offer Linux and Windows-based servers. This is a competitive price for a basic dedicated server, though the tiers do start to add up if you need any upgrades.
HostGator also offers VPS and cloud hosting. They have a reseller program and dedicated WordPress options as well. If you're not satisfied, HostGator offers a 45-day money-back guarantee.
Who offers the best plans and pricing?
InMotion is the winner for plans and pricing in most cases. For dedicated servers or a small number of domains on shared hosting, InMotion is the way to go. If, however, you want to host many small websites, HostGator would be your best choice where price is concerned.
One other thing that's worth a mention is that HostGator loses points for charging for services other hosting providers offer for free (like security features, full data backups, and better e-commerce support).
Page load time and downtime are the easiest ways to judge the reliability of a hosting company. Speed is also important to any website, leading to greater numbers of visitors, better SEO, and higher conversion rates.
InMotion has the industry average for hosting uptime: 99.94%. Not horrible, but not the best you could ask for either. When it comes to page load speed, InMotion performs well, loading most basic sites within 1.5 seconds—well under the 2 second ideal. Still, other companies do better.
In contrast, HostGator has a consistent uptime rating of around 99.98%, considerably better than both InMotion and the industry average. However, page load speeds rank, overall, at just under 2 seconds in some cases.
Who offers the best uptime?
Right now, HostGator offers better uptime and page load speeds. With these numbers, it's clear to see that the gap is small but obvious.
No matter if you have an "easy" question or need advanced technical help, support should be timely and allow you to communicate in whatever way you feel most comfortable.
InMotion offers live chat, Skype, phone, and self-service support options. Most questions are answered in 1 to 2 minutes through any of the agent-supported channels. Self-service support is offered through FAQs and in-depth guides written to explain nearly every aspect of what they offer.
If anything needs to be escalated for technical help, expect wait times to remain short. InMotion support agents all seem to be knowledgeable and provide a consistent experience.
Support from HostGator is similar. They offer phone and chat support There's an estimated wait time of about two minutes for both channels, but they typically get back to you sooner. Their resource base is extensive and full of easy to understand content. Issues are also escalated quickly.
Who offers the best support?
With wait times and support channels offered being so similar, it's impossible to definitively say one is better than the other. In terms of support for InMotion hosting vs HostGator, it's a tie.
As popular as WordPress is, many hosting companies offer WordPress-specific plans. InMotion and HostGator are two such hosting companies.
Starting at $8.99 per month for a shared plan, billed annually, InMotion's managed WordPress plans are competitive to say the least. They offer free daily backups, 40GB of SSD storage, and unlimited monthly data transfers. This plan is for a single site. For $12.99 per month, you can upgrade the plan to host two sites.
HostGator's managed WordPress plans start at $14.95 per month. They allow you to use up to 50GB of storage. That's a little bit more than what InMotion offers for nearly twice as much. However, the plan is month-to-month and not annual.
If you want support for more than a single site, they offer a business tier (for double the price) that gives you much more space to store what you need to, greater data transfer limits, and support for multiple sites.
Who offers the best wordPress services?
Both options make it easy to set up a WordPress account and website. They both come with stellar management and support options. Considering that, the decision has come down to price and plan tier size. Security and freebies are also considered in this section of this HostGator vs InMotion review.
In this case, InMotion takes the cake. For a reasonable price, you can get everything you need. Plus, InMotion offers several premium WordPress plugins for free that will help your site stay secure and spam-free.
As noted above, anyone can be vulnerable to a cyber attack and, without the proper precautions in place, you are likely to experience one.
InMotion takes security very seriously. They take additional verification steps during the initial setup and support processes to make sure you are really you and that no one accesses your account when they're not supposed to. They are also known for offering advanced protection for free, especially when it comes to hosted email accounts and integrating a variety of add-ons. They also offer a free, premium WordPress security plugin to WordPress users. However, though a lot is free, their SSL certificates are pricey at $99.99 per year with a $25 fee to set it up.
If you have a plan in any tier above the basic shared hosting options, HostGator offers a free, private SSL certificate, allowing you to do business online more securely. They also have great protection from distributed-denial-of-service (DDoS) attacks.
However, there have been numerous customer complaints about spam and email filtering as well as security conflicts, especially for those attempting to use a third-party service or SSL certificate provider.
Who offers the best security?
InMotion's security is better overall. They take pains in order to ensure that every user is protected, no matter if they're running a custom-built site, WordPress, or an open-source app of some kind. They offer freebies and integrate well with third-parties.
The drawback of expensive SSL isn't enough to counteract that. If you want a free or cheaper SSL certificate, there are alternatives that integrate well with InMotion. And they're okay with you doing that.
InMotion vs HostGator: Who deserves your business?
As surprised as I was after this evaluation, it looks like InMotion really is the better company, in spite of having fewer customers today than HostGator. If you're looking to host a website for a small business, a personal blog, or anything to do with WordPress (or a hundred other web apps), choose InMotion.
If you want to host dozens or hundreds of domains, InMotion isn't designed for that on a basic level. Yes, you can still get quality dedicated servers, but that's a step above and at that advanced level, HostGator is a stronger competitor.
Across the board, InMotion has proven that smaller companies can offer just as much for a reasonable price as any of the largest hosting companies. They have also proven that integration and getting along with other services, especially open source, is a valuable quality.