Last Updated on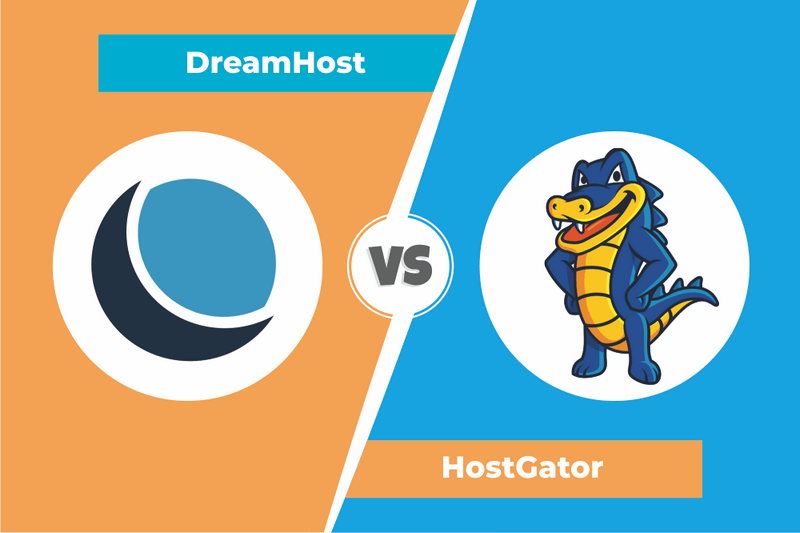 You will agree with me; your website development is incomplete until you get a good web hosting provider. Though there are many hosting providers out there today, picking the ideal one to host your website can be an uphill task. Indeed, it can be more difficult when you are pitting HostGator vs DreamHost, two of the top providers on the interwebs today.
Both HostGator and DreamHost have been in the market for more than 15 years and bring a wealth of experience and rich features. Therefore, which is the better option for you?
Disclosure
As an independent review site, we get compensated if you purchase through the referral links or coupon codes on this page – at no additional cost to you.
To help you answer the question, I have dug deeper into Dreamhost vs HostGator to explore their performance, features, uptime, support, and security.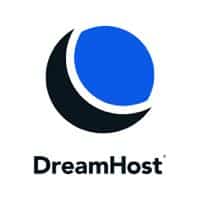 The differences between HostGator and DreamHost start from their history. While DreamHost was founded in 1996, HostGator was created later in 2002. However, I considered them to carry the same level of experience because their features and user plans have so much in common.
HostGator is owned by Endurance Group (EIG) and puts a lot of focus on web hosting services. However, DreamHost has diversified its services outside hosting to include cloud computing and cloud storage.
HostGator is accredited by the Better Business Bureau (BBB). This implies that it is committed to addressing issues that may arise between you and your clients in a systematic manner. However, DreamHost is not part of BBB.
To demonstrate its commitment to operating responsibly, HostGator contributes towards green hosting through purchasing Renewable Energy Credits (RECs). For HostGator, hosting you is not simply another part of pushing business to the next level, but an opportunity to build a community and make the globe a better place.
DreamHost vs HostGator comparison
Once you select a hosting provider, the main goal is to get your website rendered in record time. To guarantee this optimal performance, both HostGator and DreamHost promise 100% uptime. However, they both clock 99.99%. This high rating means that your website will be up most of the times when visitors send queries.
To enhance the performance of its services, HostGator hosts your websites on Dual Xeon servers in multiple data centers. The Dual Xeon in the HostGator's data centers connects to backbone providers.
For its part, DreamHost uses the power-efficient AMD processors to host client's sites. The dedicated servers hosted at DreamHost have the quad-core and dual-core processor options for efficient processing.
To enhance its speed, DreamHost uses solid-state drive (SSD) that helps to make the website faster. However, HostGator opts for server layering to increase its speed. Both hosting providers achieve speeds of 1.3 seconds, which is impressive because search engines such as Google recommend website speeds of less than 3 seconds.


Our #1 Choice For Hosting Blogs
62% Off Exclusive Offer Applied at Checkout
If you are new to web hosting, it is important to look for services that are easy to use. Here, the focus should be identifying a hosting provider with an intuitive user interface that makes content management easy.
HostGator's user interface is designed with the industry standard cPanel. This makes it very easy to use whether you are a newbie or pro in web hosting services. I was impressed by HostGator's cPanel because it makes it easy to install multiple applications fast with just a click, manage different databases, and transfer files.
Unlike HostGator, Dreamhost opted for a bespoke control panel which requires some time to learn. However, it is pretty easy to use once you understand all the features and how to use them.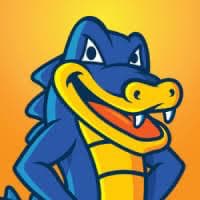 Today, WordPress is the most preferred platform for business blogging. DreamHost is one of the few hosting services recommended by the WordPress Core team. The DreamHost team has been very active in contributing to WordPress software development over the years.
In this DreamHost vs HostGator review, it became clear that the DreamHost platform is optimized for popular WordPress content management systems and makes setting up and updating easy. The hosting service has tailored its shared hosting around WordPress. However, I found the most impressive feature to be the managed WordPress solution referred to as DreamPress.
DreamPress was launched in 2013 to offer enhanced speeds, security, and scaling. The most notable feature of DreamPress is the caching layers that help to isolate server resources, making your website up to five times faster than standard shared hosting.
The following video provides insights into DreamPress:
During this HostGator vs DreamHost review, I found that HostGator is a great provider for application-specific services like the click-install WordPress hosting services. HostGator's cPanel makes it easy to find multiple WordPress apps and install them to your website.
Like most WordPress hosting providers, HostGator WordPress (WP) hosting also comes with unlimited emails, unlimited disks space, and bandwidth.
The main setback of HostGator WordPress is that it lacks the popular free domain perk. Instead, you are required to buy a domain name from the market to use on HostGator WordPress. To enjoy better WordPress services from HostGator, I would recommend that you go for HostGator's managed WordPress.
Like with DreamHost, I would recommend that you go for managed WordPress hosting to enjoy better services. The managed WordPress hosting is optimized for top-notch performance with cloud resources, complimentary CDN, and multiple caching tools. With a managed WordPress, your blog or website will be three times faster than a standard shared plan.
Whether you are a pro or newbie in web development and design, picking a hosting provider with strong support is very important. Good support ensures that you can easily get help with configuration, WordPress hosting, or even pricing.
Whether you select DreamHost or HostGator, you will appreciate that both companies have invested heavily in customer support as a way of enhancing the value of their services. HostGator allows you to use multiple support channels such as direct phone calls, email, live chats, and a ticketing system. In addition, they maintain an updated knowledge base that can help you to learn more about hosting services.
DreamHost, like HostGator, provides multiple support lines including a phone number, live chat, email, and ticketing. However, I found that email inquiries took hours to get responses from the DreamHost support team, while that of HostGator was near instant. To get prompt support, you should consider using direct phone calls or live chat.
The best hosting services in the market should allow you to test its services and opt out without incurring any cost if the services are not impressive. HostGator provides users with a 45-day money-back guarantee.
The guarantee allows you to access and use most of the services of the preferred plan for 45 days and cancel the plan without incurring any cost if unsatisfied. If you want a longer money-back guarantee, perhaps you should consider DreamHost.
DreamHost provides a whopping money-back guarantee period of 97 days. This is a great option if you want to continue testing more features before deciding to use the services of DreamHost.
Hosting plans and pricing
HostGator offers three main shared hosting plans that include the Business Plan, the Baby Plan, and the Hatchling Plan (cheapest).
The Hatchling Plan is offered at a low price of $2.75 per month and allows you to only host one domain. Other key features include unmetered bandwidth and free SSL certificates.
The Baby Plan comes at a higher price of $3.95 per month and has key features such as unlimited domains, unmetered bandwidth, and free SSL certificates.
The Business Plan is the highest in the HostGator hosting services and is tagged at $5.95 per month. The plan comes with features such as unlimited domains, unmetered bandwidth, dedicated IP, free SSL certificates, and Search Engine Optimization (SEO) tools. These tools are very crucial in helping you to analyze competitors, generate keyword ranking reports, and generate reports for enhancing your SEO.
Like HostGator, DreamHost has three user plans: the Shared Starter (cheapest), DreamPress, and Virtual Private Server (VPS). The Shared Starter plan is a great option for small sites and individuals. It is tagged $2.95 per month and provides unlimited bandwidth, fast SSD storage, and 24/7 customer support. Note that this plan only supports one web site.
The DreamPress is a good choice for WordPress websites, because you will not need to worry about backups, security threats, and updates. All of these are provided automatically by WordPress.
The DreamPress plan is tagged $16.95. The main features offered by this plan include fast cloud services, 30GB SSD storage, 24/7 customer support, and unlimited bandwidth. The plan supports one WordPress website, and I recommend it for sites that get about 100,000 monthly visits.
The highest plan at DreamHost is the VPS hosting that is tagged $13.75 per month. The plan offers the best hosting services you can expect from DreamHost. These include 1GB RAM, Unlimited bandwidth, 30GB website storage, and unlimited hosted domains.
To diversify its services, DreamHost also offers two additional hosting services. One, you can opt for Dedicated Hosting that is offered on fast website servers that run your applications with root access and 100% uptime guarantee. Two, you can also opt for Cloud Hosting that provides lightning-fast servers with root access and SSD storage that runs through OpenStack.
HostGator vs DreamHost Winner
Based on the above DreamHost vs HostGator review, looking at performance, features, plans, support, and WordPress hosting, I found that HostGator outperforms DreamHost in most departments. I was particularly impressed by the HostGator's reliable customer support and intuitive user interface. HostGator also carried the day on WordPress hosting and performance.
The areas where I found DreamHost to outperform HostGator included the money-back guarantee and diversity of hosting plans. However, these two features were not enough to dislodge HostGator as the leading hosting provider in the market today.
If you are looking for a reliable hosting service provider, I would not hesitate to recommend HostGator for you. However, it is important to note that DreamHost is also improving its services, and you might need to review whether HostGator still holds the upper hand in the coming years.