Last Updated on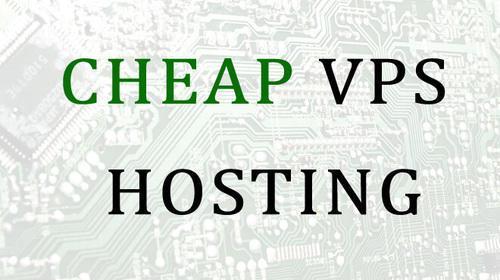 Today people are turning more often to VPS or virtual private servers because they realize that shared servers can be inconvenient and negatively affect your site's performance.
Also, if your web traffic has been increasing, you might have no choice but to leave shared servers behind. At this stage, it's a good idea to look for the best cheap VPS hosting rather than going all out on dedicated hosting.
Disclosure
As an independent review site, we get compensated if you purchase through the referral links or coupon codes on this page – at no additional cost to you.
At the other end of the spectrum are dedicated servers.
These are high-quality systems that give you complete freedom and independence if that's what you want.
Unfortunately, they also require a large investment.
VPS hosting comes with many of the benefits of professional-grade dedicated servers, but at a more reasonable price. In fact, with the increase in VPS use, you can even find VPS hosting cheaper than a shared plan.
If you're not quite sure what type of hosting is right for you and your website, take a look at this video explaining the difference between VPS and other types of hosting.
| VPS provider | CPU | Disk space | Customer support | Price |
| --- | --- | --- | --- | --- |
| | | | | |
| | | | | |
| | | | | |
| | | | | |
| | | | | |
Here are the best cheap vps hosting service providers
1. Bluehost (best cheap VPS hosting)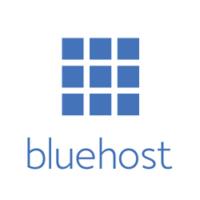 Bluehost is a high-quality VPS service with excellent performance. They offer one of the cheapest VPS hosting servers we reviewed. And unlike most of the companies on this list, they are not a discount hosting service.
Bluehost's cheapest plan gives you a two-core CPU, 2GB of RAM, 30GB of space, and all at a 1TB bandwidth. They allow you one IP address and one domain name when you buy the cheap plan, but you can add more by upgrading. cPanel is included in the package. Customer support is available 24/7, and they offer a money-back guarantee.
While BlueHost is the most expensive on the list, their VPS package still comes at a great value. A current promotion cuts the price by 50 percent.
Bluehost doesn't have as many features as some of its competitors and doesn't provide Windows-based servers.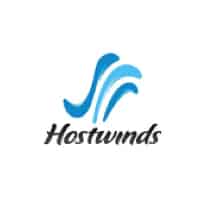 HostWinds is known as one of the best for cheap web hosting. It incorporates tons of features and has a well-trained customer support team.
At the cheapest option, you'll get a 0.5 core CPU, 1GB RAM, 25GB Space, and 100Mbps for transfers. The 0.5 core is lower than competing VPS providers, but Hostwinds balances this with its extremely low price. They also have a 60-day money-back guarantee, double the guarantees of most competitors.
Hostwinds allows you to scale up to receive an eight-core CPU, 28.5GB of RAM, 600GB of space, unlimited monthly transfers, and unlimited email.
Hostwinds doesn't include managed WordPress hosting, like many of its competitors. While Hostwinds provide both Linux- and Windows-based servers, not all its plans have a Windows option.
Its performance is a hair lower than some of the competition, with a less powerful CPU offered at the cheapest tier. However, it still holds its own as one of the best low priced VPS service providers.
Just browsing their shared options shows the wealth of choice that they provide. They let you code in a wide range of programming languages. They provide emails, free domains, data backups, and 1-click installation for your favorite CMS and applications.


Our #1 Choice For Hosting Blogs
62% Off Exclusive Offer Applied at Checkout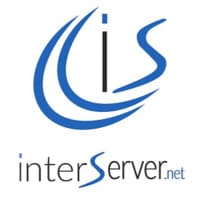 InterServer was started in New Jersey and owns two data centers. Their packages not only made our best hosting VPS list but are worth their value with some of the cheapest rates available.
InterServer offers either a Linux or Windows server with a one core CPU, 1024MB RAM, 25GB of storage, and 1TB for transfers. Both types of servers can upgrade to a four-core CPU, 16384MB of RAM, 400GB of SSD storage, and 16TB in monthly data transfers.
The set-up is easy and fast, with a promise that on-demand deployment will be up in just 15 minutes. They have a 99.9% network uptime guarantee and a 100% power uptime guarantee.
As a bonus, InterServer is available in multiple languages. They also now manage data backup automatically, giving customers one less worry.
Unlike the competition, there is no money-back guarantee for VPS hosting.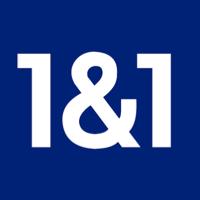 One company that provides some of the best and cheap VPS hosting is 1&1. They are a well-known company but doesn't come with the price hikes that usually accompany a prominent name.
The lowest package from 1&1 offers a one-core CPU, 1GB RAM, 50GB of SSD space, and unlimited traffic. You can go up to a four-core CPU, 8GB RAM, and 160GB of SSD.
1&1 offers exclusive tools with their packages, including user-friendly website creation capabilities. You can choose Linux or Windows servers.
This company isn't known for stellar service, and this is the primary area of complaint from customers. They offer 24/7 customer support but can be hard to reach.
To add code to your site templates, you need to purchase an additional tier.
5. OVH Hosting (cheapest VPS hosting)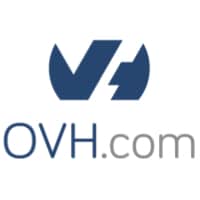 The cheapest VPS hosting we found was through OVH. While even more affordable VPS packages exist, these other companies ranked extremely low in reliability. OVH might be a controversial choice, as they've received many complaints. However, they also have a steady customer base.
OVH Hosting has 17 data centers in 17 different countries. They've recently upgraded to SSD to increase performance and have a 99.95% uptime guarantee. Connections are stable, and they keep up to date with the latest hardware.
You can choose from three cheap VPS plans with OVH. The cheapest has a CPU of 1 core at 2.4GHz, 2GB of RAM, and 10GB of SSD storage. You can upgrade for up to 8GB RAM and 40GB of SSD. They use Local RAID 10 and backup is manual.
One of the strongest features of OVH is their anti-DDoS protection to prevent hacking. Their package includes Anti-DDoS pro for free. This version allows users to adjust their settings manually as needed. This protection blocks up to 160Gbps. Typical attacks range from 1Gbps to 30Gbps.
OVH Hosting: the cons of cheap VPS
With such cheap VPS rates, it's only natural to expect a catch. OVH has received a lot of complaints about their lack of customer support. Long-time customers are usually experienced web hosting users who can handle issues that arise on their own.
OVH has many different locations, and there can be a significant difference between servers. When it comes to server delivery, times ranged from almost instantly to ten days. Each OVH location requires a separate account. If you're using servers in different sites, the differences in interfaces can be a hassle to relearn.
The Cheapest VPS hosting: our conclusion
Out of the hosting providers we reviewed, OVH is at the cheapest end of the spectrum, with an initial monthly price less than five dollars. Bluehost is on the high end of our list and offers two CPU cores and 2GB of RAM with its cheapest VPS hosting option.
The best cheap hosting VPS depends on your website needs, but you can always find a hosting option affordable for you.