Last Updated on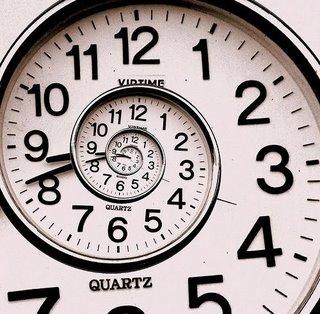 Between an early morning workout at the gym, work, that daily commute, pre-dinner workout, some time spent with family, and that one last workout before bed, it's a wonder that any of us have time to spare for blogging.
Whatever your schedule, finding some time to squirrel yourself away with a computer solely to write can be challenging (read: really, really, really hard.)
But, as a blogger, it's your solemn duty to supply your readership with new content. No, I'm not saying that blogging shouldn't feel like a chore or an obligation. You're supposed to enjoy it, after all – and you don't want to kill the passion!
But…
Don't forget, your audience is more than just your readership.
They're your lifeblood. They're your customers, your clients, and your niche devotees. They're the people that enable you to pay the bills.
You don't want that well to dry up, so you've got to keep the content coming. That's what they come for.
So when you can't seem to squeeze in any time for blogging, what do you do?
1. Pencil it in (Set a Schedule)
The simplest practice is to make blogging part of your weekly schedule and protect that time by saying no to other activities.
Don't treat it like an extracurricular activity, but dedicate a small chunk of time to sitting in front of your computer screen and connecting with your readers.
Start small: aim for one post a week. If it makes sense, budget an hour on a Friday evening (or whatever day you know you'll have an hour to spare) and make blogging part of your routine.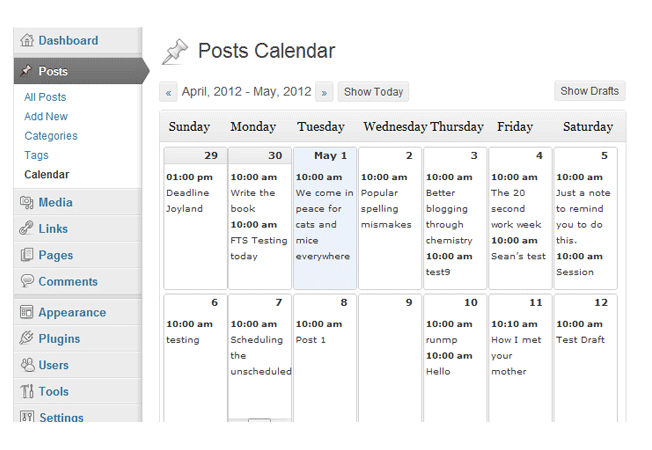 Schedules are great for two reasons:
They keep you on task: because you know that this time is blogging time. You don't need to feel guilty about not getting other important work done.
Your readers know what to expect: ideally, whenever you're scheduled to post, you'll see a surge of new visitors flooding your site to see if you've put your new material up.
The most important thing is to commit to treating this time as non-negotiable. Don't schedule over top of it, don't sacrifice it for other things – plan around it if you have to!
In time, writing will become a discipline.
2. Find a Guest Blogger
A few years ago, I went on an extreme rainforest expedition for 3 weeks. Insanely, the fear that plagued me most before I left wasn't "what if I get bitten by a Brazilian Wandering Spider," it was "how do I keep my blog updated while I'm away?"
Don't laugh. This is my livelihood – my readers don't go on vacation when I do!
The solution I stumbled upon was guest blogging. I'm sure you've heard of it—you publish articles written by other authors on your blog.
The results were amazing!
Not only did my content stay fresh and updated, but I had the chance to give other talented bloggers more exposure. Guest blogging is a great way to showcase more expertise in your field and build up your personal brand and there's a ton of benefits, including:
Credibility boost – especially if you can find a well-known guest blogger!
Increased traffic – you might attract some of their readers and vice versa.
More visibility – your guest blogger will probably cross-promote you.
Better SEO – Google loves authority pieces and blog posts with a large social media following.
New friendships – you never know when you might need a guest blogger in the future.
Of course, you need to give credit where credit is due. When you publish someone else's article, always provide their name and the web address they usually write for. For example, if I guess blogged for you, you might plug this paragraph below the post:
"This post is written by Karen. Karen is a blogger and an adventurer, and sometimes those passions merge into an adventure blog. Visit Karen's site: startbloggingonline.com"
Those lines ensure that I benefit, because I'm getting referred, and you benefit because I'm keeping your content fresh.
Before letting someone new post to your blog, you'll naturally want to vet them—if a guest blogger writes garbage solely for the sake of that backlink, your business will suffer.
Which brings us to…
But how do I find a good guest blogger?
Good writers don't grow on trees; for everyone truly excellent blogger, there are twenty others who probably shouldn't be behind a keyboard. You need to separate the wheat from the chaff.
The first step in hiring great content writers is to find where they congregate, such as MyBlogGuest or Blogger LinkUp. Sites like these allow business owners to seek out guest bloggers for their websites.
Next, you need to vet your blogger (which means testing to make sure they're legit and have something worthy to show your audience).
Here are some questions that I ask guest bloggers before allowing him/her to post content:
Can you show me some sample articles you have written?
This should always be step 1 in finding a guest blogger; it's the best way to assess the strength of their writing and the quality they can deliver. Don't rely purely on these samples, though, check out their blog on your own too, to verify that their work always exhibits the same quality and if they can keep up with your demand.
Check to see how often they publish, what sort of topics they cover, and the average length of their posts. If these appeal to you, then read a few to gauge whether or not their posts are well-written, engaging, and informative. If everything checks out, you may have found your temporary replacement.
How long have you been blogging?
I usually skip the ones who haven't blogged for more than a year. They might be good, but they are still not experts, nor do they know much about blogging and providing value. There are ALWAYS exceptions out there, so don't dismiss them out of hand, but be leery of inexperience.
Are you interested in writing only one article or are you looking for a long-term partnership?
Long-term bloggers are the mythic white whales of the internet. If you can spear one, don't let go—you might need his/her help in the future as well and it will spare you another trip to this blog post when you're relearning how to find guest bloggers.
What kind of topics/niches are you interested in writing?
Make sure that your guest blogger can write your topics. If you write about cars, your guest blogger had better know their way around one too!
Also, if you and your guest have fundamentally different opinions on important topics, you may run into trouble if they publish a piece that conflicts with your business ethos. Try to find someone who thinks like you!
Can you produce "X" words of content?
I personally love to write content that is at least 1000 words long (and Google loves long pieces, too!), so when I hire a guest writer, I want to be sure that they can push at least 1000 words of quality content.
Some people can spin gold with their first 500 words, but afterwards, it all turns to straw—those people don't have the stamina to write the size of posts that I require. Alternatively, if you write concise, pointed posts, you probably don't want to hire someone who rambles on forever.
Hire someone that fits your style!
Alternative Options
You might hit pay dirt with a free blogger who's just happy to have some exposure, but as a general rule, you're going to have to pay for quality.
Blogging is a business, and you're not doing your guest blogger or your reputation any favors by shortchanging them. Work out what you're willing to pay in advance, then approach some bloggers who have piqued your interest and try to gauge what they believe to be fair compensation.
To ensure that your blog only publishes high-quality articles, don't buy articles from Fiverr or other low-cost marketplaces. You'd be better off inviting an experienced friend to maintain the blog for you while you're away.
Also, don't be afraid to approach the big fish: experienced and well-known guest authors. Even if you can't afford the best and biggest names in your field, they may be able to refer you to other quality sources that fit your budget.
Of course, one last recourse is to simply inform your blog followers that you're taking a short leave of absence. It's risky—you might lose readers—but most people are sympathetic when you have a good reason and are willing to wait for your return.
3. Plan Content in Advance
Coming up with content ideas is probably the most time-consuming part of blogging, aside from researching your subject matter.
Part of what keeps people from updating their blog is a lack of ideas. So – instead of constantly sitting down to a blank screen, coming up with a whole bunch of content ideas at once and plan them out into a calendar!
Where do you get ideas from? A few ideas…
Ask some of your audience members what their most common problems are in the niche you write about.
Check out forums like Quora, Yahoo Answers or even Reddit to see what people are talking about in your niche.
Find a very popular post you disagree with, and write a counterpoint! (Be sure to reach out to the original poster to spark a friendly discussion).
Google other blogs and forums in your niche and see what their most popular posts are. Can you write something similar, or improve on what's there?
Keep a journal throughout your day, and write down ideas as they pop up and before you forget them.
The other point? When you've got a big list of ideas, you can sit down to write extra posts when you feel inspired or energetic. Instead of publishing them right away, schedule them for a later date. Now, you're ahead of your publishing schedule!
Conclusion
So there's my advice on how to keep your blog content fresh, even when you have no time.
One thing I didn't mention is that hiring a guest blogger can give you great publicity even if you're already maintaining a tight schedule.
So don't wait—take a look at how a guest blogger can improve your content today!
Have any other blogging tips that might save us all during a time crunch? Tell me about it in the comments below!