Last Updated on
Nowadays, we try to avoid using plastic straws; we try to use reusable bags and recycle glass and adopt many other daily habits to help in keeping the environment clean. Despite the positive intentions to be eco-friendly, a lot of folks don't consider the role of the internet in pollution.
I have already talked about one of the best green web hosting companies in my GreenGeeks review, but in this article I will compare several of the other best green web hosts while focusing on their effort to help the environment. If you are already concerned about your website's impact on the environment, I will help you choose the right hosting provider. If not, you should consider the fact that the internet releases around 300 million tonnes of CO2 each year.
Disclosure
As an independent review site, we get compensated if you purchase through the referral links or coupon codes on this page – at no additional cost to you.
You might consider the internet as just a bunch of data. Essentially, the internet is a bunch of data, but all that data has to be stored somewhere, and that somewhere is called data centers.
Running and cooling those centers require a huge amount of energy. In order to help reduce pollution, you should consider using a hosting provider that uses clean energy or help reduce carbon pollution in other ways; i.e. go with a green web hosting provider.
Now let's move onto the table that shows your best green web hosting options:
| Green hosting provider | Best for | Starting price | Certification type | Carbon reduction | Discount available? |
| --- | --- | --- | --- | --- | --- |
| | | | | | |
| | | | | Uses renewable energy when possible | |
| | The greenest hosting provider | | | Uses 100% renewable energy | |
| | | | | | |
| | Best for small businesses | | | | |
| | Best for small businesses with two websites | | | | |
| | Great money-back guarantee | | | | |
| | Lowest shared hosting price among U.S. based companies | | | | |
| | | | | | |
| | Worst in most of the things | | | | |
Now let's take a look at a few terms that are often applied to green web hosts so that things are more understandable as you move on:
Renewable Energy Credits (RECs) is a method that many companies that don't have access to clean energy (energy coming from renewable sources) use to make up for using fossil-fuel energy.
One REC represents one MWh of energy generated from a renewable source. By purchasing RECs, companies guarantee that a certain amount of renewable energy will be put back into the power grid.
Purchasing Verified Emission Reductions (VERs) is another way of compensating for carbon emissions. By purchasing VERs ,companies offset their carbon footprint. This means that VER certified companies still emit greenhouse gasses, but they finance the reduction or destruction of greenhouse gasses elsewhere. One VER represents offset of one ton of greenhouse gas.
A carbon footprint is the amount of CO2 and other carbon compounds emitted due to the consumption of fossil fuels by a person, company, vehicle, etc.
A carbon-neutral company is a company that removes as much CO2 from the atmosphere as they create.
Similarly, a carbon-negative company is a company that removes more CO2 from the atmosphere than they create.
Here are the top 10 best green web hosting companies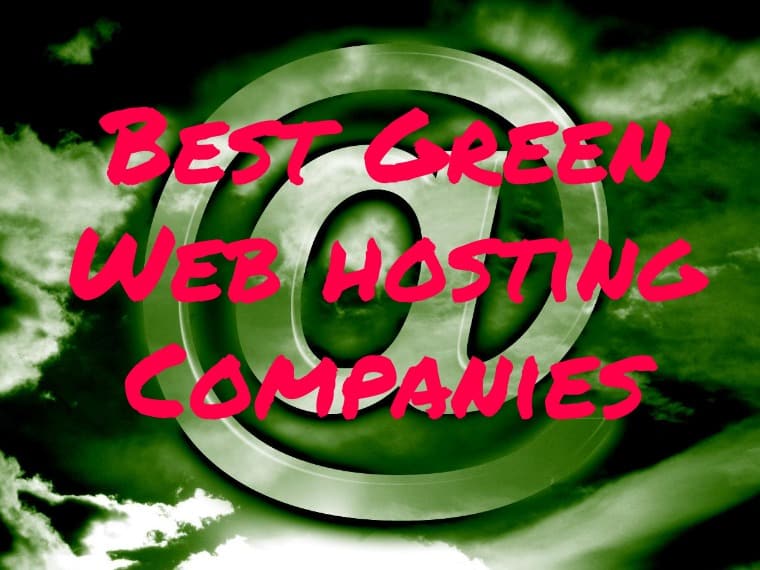 GreenGeeks (

best green web hosting

company overall)
IONOS (best hosting provider for Europe)
EcoHosting (best for UK green hosting)
HostGator
InMotion
HostPapa (best Canadian hosting provider)
A2Hosting
AcornHost
DreamHost
iPage
1. GreenGeeks (best green web hosting company overall)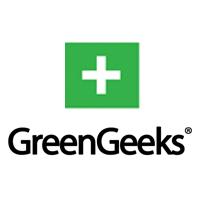 GreenGeeks works with the Bonneville Environmental Foundation (BEF), which is a non-profit organization that helps companies set their foot in the REC market. BEF calculates GreenGeeks' yearly energy consumption and carbon footprint. Based on their energy consumption, GreenGeeks' invests in the triple amount of energy produced from wind farms and puts it back into the grid.
In addition to the eco-friendly business model, GreenGeeks' prices start at $2.95 for shared and WordPress web hosting, which is one of the lowest starting prices among the companies in this article. Their web hosting plans come with a free domain name for the first year, unlimited storage and data transfer. The only thing this company lacks is cloud hosting. Although GreenGeeks doesn't offer cloud hosting, they are still the best green web hosting company overall.
REC investment equal to 3 times their consumption
2. IONOS 1&1 (best hosting provider for Europe)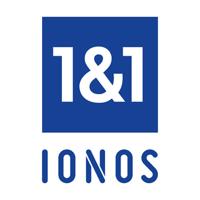 IONOS is a German web host with servers in 12 countries worldwide. 100% of energy in their data centers in Germany and the UK comes from renewable sources. In locations where it is not possible to source all the energy from renewable sources, the company makes up for it by purchasing Renewable Energy Certificates. Whenever renewable energy becomes available, they immediately switch to it. In addition to using renewable energy, IONOS builds new servers with the most energy-efficient technologies available. The company is also ISO 50001 certified, which means they demonstrate continuous improvement in energy performance.
Besides being eco-friendly, IONOS offers top-notch hosting services starting at $4/month. Their WordPress hosting will cost you $1/month for the first year and $9/month for after that. WordPress hosting also comes with various managed solutions that you can test out in a 30-day free trial.
All the other hosting types, they offer also have some interesting options and prices. You can get VPS hosting for as low as $2 per month. IONOS is not very beginner-friendly and they use an unintuitive control panel. If they fixed that drawback, they could become the top eco-oriented hosting company overall.
Uses renewable energy whenever possible
VPS web hosting from $2/month


Our #1 Choice For Hosting Blogs
62% Off Exclusive Offer Applied at Checkout
3. EcoHosting (best green hosting UK)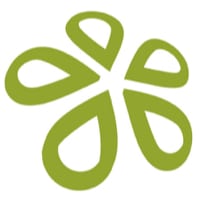 EcoHosting goes one step further than other companies in this article. Instead of offsetting carbon emission or buying Renewable Energy Credits, they work only with energy suppliers that are certified as 100% renewable.
EcoHosting also contributes to reforestation in the UK. In the past, they have contributed to projects in Devon, Somerset and South Wales. Now, they are supporting the reforestation of the Alladale Reserve in Scotland.
Part of this project includes raising awareness in the young population through Challenger Trust. With this Trust, young people spend several days at the reserve and participate in nature studies, tree planting and various other outdoor activities.
EcoHosting is the company with the cheapest prices among all the companies mentioned here. They are well suited to individuals and small businesses because they offer only shared and WordPress hosting. Their drawback is the lack of data center servers outside the UK.
EcoHosting is the best green hosting provider if you are located in the UK and looking for shared or WordPress hosting. They put the most effort into environment preservation, and if we ignored the aforementioned drawbacks, they would sit at the top of our list.
The greenest hosting provider
4. HostGator (best web hosting service for cheap deals)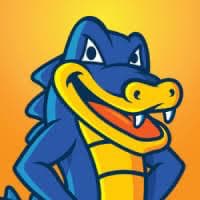 HostGator offsets their carbon footprint by buying renewable energy credits. Since 2008, the company buys Renewable Energy Credits that amount to 130% of the energy they spend.
This is great because it means they completely neutralize their carbon production and invest an additional 30% in green energy production.
HostGator is not only an eco-friendly company, but it is also a hosting provider with the best uptime and shared plan features. When it comes to customer support, HostGator is renowned for its professional and friendly 24/7 live chat and phone support. If this was an article that didn't take into account the effort companies put into environment preservation, HostGator would probably win the battle as the best web hosting provider overall.
Carbon negative
Best shared hosting features
5. InMotion Hosting (best green web company for small business)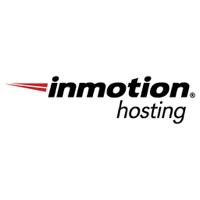 InMotion has a somewhat different approach to being eco-friendly compared to other companies in this article. Instead of purchasing REC or offsetting their carbon production, they are working on the reduction of carbon they produce. Their policy is to reduce waste, recycle and avoid using paper products in their offices whenever possible.
Another step they have taken in the reduction of carbon output is an investment in Outside Air Cooling technology. This means that they use Computer Room Air Conditioners (which are responsible for 25% of the data center's total energy consumption) only when the outside air temperature or humidity is high. All the other time they cool their data centers by rotating cool air outside and hot air inside the data centers. Using this method, they reduce their carbon output by more than 2,000 tons per year. Just for comparison: according to EPA (the United States Environmental Protection Agency), the average car emits about 4.6 tons of CO2.
InMotion doesn't stop there in their efforts to keep their business as green as possible. They have partnered with Trees For The Future. Through that partnership, InMotion is financing the planting of 5,000 trees in the developing world.
InMotion is the best hosting provider for small businesses in the U.S. Outside of the U.S., you should look for other hosting providers because InMotion has no servers on other continents, so the speed of your website will be affected. InMotion is slightly more expensive than some of the bigger hosting companies, so it might not be the best option for users looking for the cheapest options.
6. HostPapa (best Canadian hosting provider)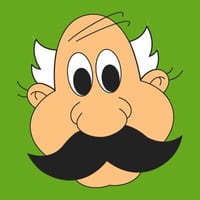 HostPapa is another company that compensates for its energy consumption by purchasing Renewable Energy Credits. They purchase the amount of REC that matches their energy consumption, making them carbon neutral. This means that for every ampere of energy they use, certified energy suppliers will pump an equal amount of energy back into the power grid.
HostPapa is a hosting provider that is aimed at small businesses. As an independent hosting company, they can't compare to their competitors in most fields, but if you have specific needs, HostPapa can offer the best value for your money.
The best offer HostPapa has is their Basic plan. It comes with two domains included. So, if you intend to run a small business with two websites, and prefer to use carbon neutral web hosting, HostPapa is the best choice for you. For all other hosting plans, you should look elsewhere.
Carbon neutral
Best Canadian hosting provider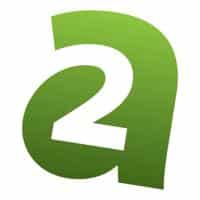 A2 Hosting is partnered with Carbonfund.org Foundation. Through this partnership, they offset their carbon footprint by 100%. In addition to offsetting their carbon footprint, the company has a few additional green hosting practices.
The two most notable practices are the recycling of older servers and running special promotions where they plant 3 trees for every hosting package sold during the promotional month.
A2 Hosting is a good green web hosting provider overall. They don't shine in any particular field, but they don't have major drawbacks either. One thing that is not standard in the hosting business is the any time money-back guarantee that A2 Hosting offers. This is an exceptional deal for all of you who want to play it safe when choosing a hosting provider.
Any time money-back guarantee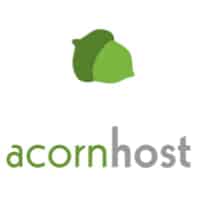 AcornHost purchases Renewable Energy Certificates equal the amount of energy they use. Like most other eco-friendly companies, they recycle, use electronic invoices and try to conduct much of their company business online to prevent unnecessary pollution that comes from traveling.
There are special hosting plans for green-oriented non-profit organizations that come at a lower price. Even with those special hosting plans, they are more expensive than some other companies listed here. Despite the sentiment of giving cheaper prices to non-profit organizations, limited options and bad value for money put them among the worst hosting choices on this list.
Special hosting plans for non-profit organizations
9. DreamHost (top hosting platform for shared plans)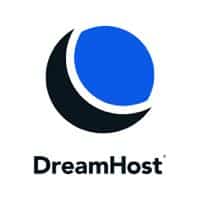 DreamHost claims they reduce their impact on the environment through the optimization of their facilities. Other than that, information about their effort(s) to become eco-friendly amounts to a few vague one-liners.
When it comes to hosting plans, DreamHost is a good provider overall. That mentioned, there are hosting providers with better and cheaper plans on this list. Since you are reading this article, I assume you are interested in using an environment-friendly company for your website.
Most of the companies we mention in this article put more effort into being eco-friendly and some of them offer a better deal. You should look elsewhere if my assumption about your environmental awareness was correct.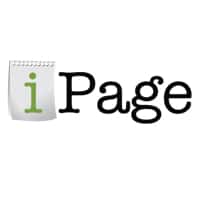 In the past, iPage had the practice of buying Renewable Energy Credits that amounted to 200% of their energy consumption. In the meantime, they removed the page on their website that contained their REC certificate. I contacted their customer support, and they have confirmed that they discontinued the eco-friendly approach to hosting.
Why still include them?
I found it important to address this subject as many websites are still promoting them as a green web host which is no longer the case.
iPage is the least green web hosting company on this list. Their hosting options don't really stand out either. The best thing they offer is the promotional shared hosting price for the first term of service, which comes at $1.99/month. After the first term expires, it will cost you $7.99/month. Depending on how long you intend to use them as your hosting provider, they could become one of the more expensive options. All in all, I don't think iPage hosting is worth the money you will spend on it.
None: If you want a green web host look elsewhere.
Who has the best green WordPress hosting?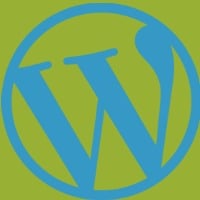 We know the majority of you use WordPress, so this question was bound to come up. The best provider of green WordPress hosting is either GreenGeeks or HostGator because they offer the best value for your money while investing enough money in RECs to stay carbon negative.
Hit the links above to see what they have on offer.
Carbon neutral web hosting: key takeaways
Hosting providers powered directly through renewable energy sources are the greenest providers.
GreenGeeks is the best eco–friendly provider for your website overall.
EcoHosting is the most eco-oriented hosting provider, but it has limited hosting plans and data centers located exclusively in the U.K.
REC and VER are not the only approaches hosting providers can take in helping the environment. Some providers have found ways to help the environment without relying on outside help.
Web hosting providers may not have access to renewable energy, but the host should be held responsible if not compensating for their carbon footprint.
By making sure your website is hosted with the right sustainable web host, you can help make this planet a cleaner place for all of us!
FAQs on the best green web hosts