Last Updated on
So, you're looking for GoDaddy alternatives to shift another hosting platform.
Well, if you are, then you've certainly come to the right place.
Disclosure
As an independent review site, we get compensated if you purchase through the referral links or coupon codes on this page – at no additional cost to you.
We understand how frustrating it can be to get away from a problem, only to end up finding the same or something worse on the other end. This is why (as you can see from out GoDaddy review, and our review specifically of their WordPress offering) we take our time to test and document everything there is to know about any platform we recommend to you.
And speaking of my recommendations, I went ahead and put together a short list of the best options if you're looking to ditch GoDaddy. To be more specific, I will be showing you different options in relation to the following areas:
By the end of this read, you should be able to easily select from one of the provided alternatives to GoDaddy hosting.
That said, let's begin!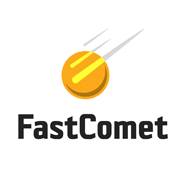 FastComet is a fairly old hosting platform, having been established nearly 9 years ago. Initially, the platform specialized in providing system administration services to individuals and business. However, in 2013, FastComet decided to try their hand in the hosting space, and they haven't disappointed.
So, technically, FastComet has been offering hosting services for slightly more than half a decade.
Some of the features that make FastComet stand out from GoDaddy are listed below.
Free domain registration and renewal​
Unlike GoDaddy​​​​ that charges $14 after the first year of registration, FastComet offers a lifetime free domain name registration. That means you save $14 each year for life.
Simple to install and get started​
Compared to GoDaddy, FastComet offers one-click installations that spare you all the red tape associated with such processes. With GoDaddy, you might find yourself engaging an expert to help you navigate certain processes, thereby increasing your overall cost.
No funny business with pricing​
Many platforms have tempting initial hosting prices. GoDaddy is one such platform that grants you massive discounts at the time of registration. But once the period is over, you end up paying hefty fees in the name of hosting and domain renewal.
Many website owners I've interacted with have had to purchase for longer periods to save as much as possible, but when the promotional period finally elapses, the reality dawns on them.
With FastComet, things are different. The price that you initially pay (which is still discounted compared to the market rates) is what you'll continually pay throughout your hosting period.
This is one of the main reasons why you seriously need to consider FastComet as an alternative to GoDaddy. If you've lost data online or gotten hacked in the past, then you know too well how essential this feature is. The best thing about FastComet is that they offer free automatic backups for your website. GoDaddy, on the other hand, charges a premium of $75 each year. Supposing you went for FastComet, that would be $75 in annual savings.
Incredible hosting offer​
I intentionally saved the best for the last. Guess what? FastComet offers three months of free hosting to anyone who refers three friends to sign up on their platform. The more people you refer, the more you are unlikely to ever pay hosting fees.
If you refer twelve people in a span of one year, you're all sorted for the year. It's that simple. Can you sell a platform? Well, FastComet rewards you handsomely for that.
But the same can't be said about GoDaddy. They don't have any such scheme, at least not at the time of crafting this post.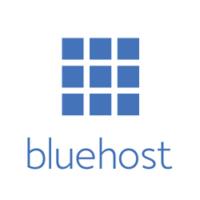 Bluehost is quite popular in the hosting space. And as you're about to find out, the platform is one of the most formidable alternatives to GoDaddy hosting.
Bluehost is home to millions of websites around the world. They enjoy a clientele drawn from governments, private companies, as well as individual sites.
If you compared Bluehost to GoDaddy, you'll realize that the former has more dedicated servers with better performance, more affordable renewable fees, as well as better customer support.
Other than the above-stated reasons, what else makes this platform a better hosting option to sites like GoDaddy?
Offers numerous training materials
Perhaps you'll all agree with me that matters to do with online processes can be quite unforgiving if not handled with care. One wrong move, and you could lose all your money.
It is extremely important for a hosting platform to have not just written guides, but also demonstration videos. I managed to pull one from Bluehost's YouTube channel about setting up a subdomain. Check it out below, and you'll notice how easy it is to follow through the whole process.
Well, I won't deny that there are helpful videos about GoDaddy, but the difference is that, unlike Bluehost's, theirs are created by third-party individuals and not the company itself. That makes it easy for malicious information to spread to unsuspecting users, and you won't be able to hold the platform liable since they don't expressly contract the vloggers.
Uniform resource allocation​
This is a handy feature for anyone looking to host more than one website under their hosting plan. When you have more than one website on the same plan, one site may consume more resources leaving the others with limited or slowed processing speeds.
That is exactly what happens on GoDaddy.
With Bluehost, you won't have to worry about inequities in resource distribution. The platform, through its dedicated servers, is able to balance resources across your websites making sure that they all run according to their resource requirements.
Direct wooCommerce hosting​
If you trade on WooCommerce, you'll be happy to know that Bluehost offers direct hosting to the e-commerce platform. This saves you installation time, and it also paves the way for seamless integration between your hosting platform and your trading platform.
This feature is not present on GoDaddy. You'd have to finish the installation first, then you'll need to download the WooCommerce tool together with WordPress to be able to proceed.
Content delivery network​
Content Delivery Network (CDN) is a tool that works to improve the performance of your website by distributing it on different servers all around the world. Cloudflare is one such tool that comes with Bluehost.
Unfortunately, GoDaddy contains no such thing as a CDN.


Our #1 Choice For Hosting Blogs
62% Off Exclusive Offer Applied at Checkout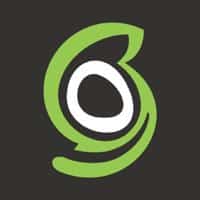 ​SiteGround is yet another web hosting alternative to GoDaddy. At the moment, the platform powers millions of websites around the world.
SiteGround contains various useful tools including content management ones such as WordPress, as well as business tools such as WooCommerce.
Here's why this platform is one of the best GoDaddy alternatives:
This SiteGround AI is specially meant to enhance the security of your website. In this era of heightened internet burglary, everyone could use a little extra help on top of the usual use of passwords and SSL Certifications.
This unique AI cushions your SiteGround-hosted site against hacking. More specifically, the Anti-bot AI protects your website against brute-force attacks. This kind of attack results from attackers keying in numerous passwords until they manage to get into your network.
Hackers use malicious programs to force their way into your network, thereby compromising your data. This, of course, is more likely to happen to a website hosted on a platform such as GoDaddy.
SiteGround allows you to worry less about the security of your site, giving you peace of mind.
Just so you know how effective this tool is, SiteGround claims to stop between 500,000 to 2,000,000 brute-force attacks every hour.
HTTP/2 is an improved version of the HTTP protocol. This server version is much faster and more dedicated to fetching resources from all around the internet. For any data to be exchanged over the internet, HTTP services must be involved. SiteGround is reportedly among the first platforms to incorporate this new protocol in their servers. This means you'll be among the first few people to actually enjoy the benefits of using an HTTP/2 server. And with that, your website should load faster as compared to one hosted on GoDaddy.
Nothing puts anyone off like signing up on a platform expecting one thing, only to get something totally different. This applies to payments and features.
With SiteGround, what you see is exactly what you get.
Things like shared hosting are not just for the show of it; this functionality actually allows you to cut down your cost of hosting by sharing it with other users.
Think of it as taking a bus to a destination that you would otherwise drive to using your own car. With this model, users get to cut costs while enjoying the same services as they would if they paid for it individually.
Shared hosting is very popular today due to its affordability.
But of course, all this comes at a price.
The same way you would have to travel on a bus with a bunch of other people, thereby denying you the ability to do as you please, shared hosting also limits your options.
At least SiteGround will tell you these things in advance, making it better in hosting than GoDaddy. For some reason, you will have a hard time finding the specifications of shared hosting on GoDaddy.
This, to me, casts some level of doubt on the transparency of GoDaddy. And to be quite straight, you deserve to work with people who are honest and trustworthy. Otherwise, what's the point of partnering?
SiteGround allows you to make an informed choice right from the start, affording you rare trust and honesty in the online space.
Backup and restoration are essential; you never know when you'll need to pull up files from ten years ago. But what's even better is not having to pay a dime for it.
That is exactly what SiteGround offers you upon signing up with them. With every coin you save, you'll realize that SiteGround hosting is cheaper than GoDaddy by very significant margins.
And well, did you know that you can store up to 30 versions of your site all at no cost?
In fact, this is automatically done, allowing you to restore any version of your site whenever you wish to.
These backed up files come in handy when you get hacked or your data gets deleted, which is also not so easy with SiteGround. Also, if your location experiences regular power disruptions, then this platform has you covered with its automatic backup and restoration feature.
While this option is available on GoDaddy, you'll have to part with a few dollars to enjoy it.
Lastly, let's look at the alternative to GoDaddy email hosting.

In relation to email hosting, I only came up with one suitable alternative, Rackspace.
Rackspace is easy to set up and get started, unlike the long and tiresome process involved in setting up an email on GoDaddy. If you've been there, then you must be nodding at this. It's truly frustrating getting past all the technical processes of signing up for your site email on GoDaddy.
Rackspace is simply one of the best GoDaddy alternatives when it comes to email hosting.
And this is why I strongly feel so…
Rackspace is highly experienced in this area; they provide similar services to various Fortune 100 companies.
Their experience speaks for them, and I can only ask you to try it out to prove this.
If reliability, good customer support, and simplicity mean much to you, then you'll definitely love Rackspace.
Alternatives to GoDaddy hosting 2020: our conclusion
Thanks for following through to the end. I'm sure you've learned a lot and are now ready to hit the ground running.
All the above-mentioned platforms have been tested and proven to be worthy GoDaddy alternatives. However, you'll need to thoroughly evaluate each to be able to identify one that suits you best.
Understand that to some extent, the suitability of a platform might depend on you identifying what you need from hosting and email tools. Many people have gotten it wrong at times, simply because they have no idea what they need and how the platform they choose will help them.
But with this elaborate guide, you should be able to pick the most suitable alternative to GoDaddy with much more ease.
What are some of the challenges you face with GoDaddy as your website host?