Last Updated on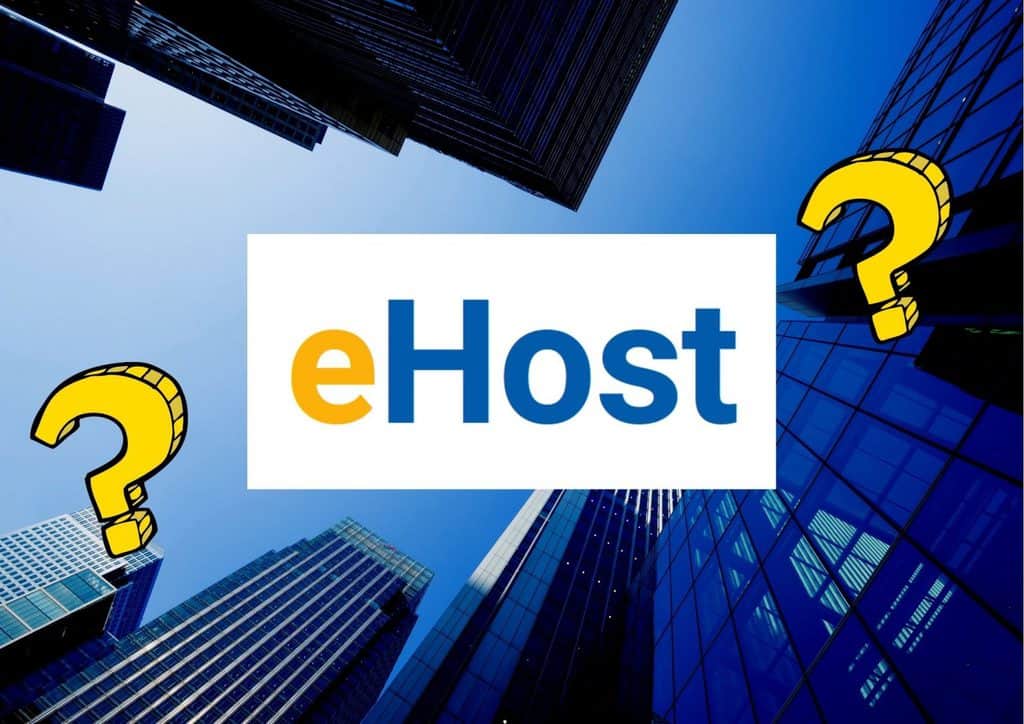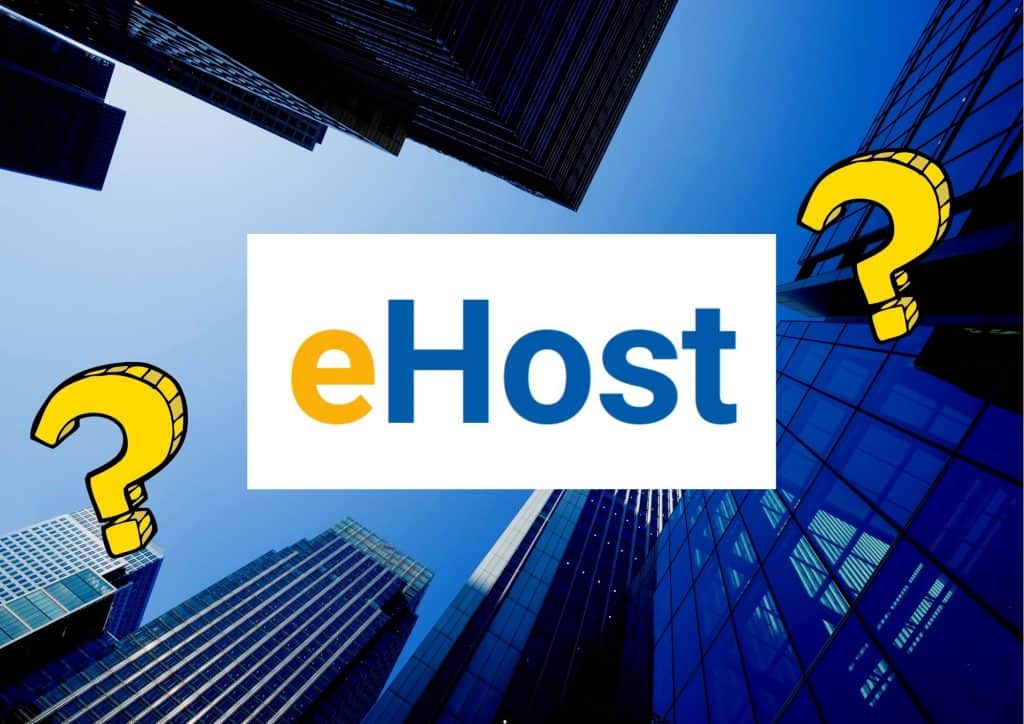 eHost is gone and it's left a number of website owners in a pickle. Not everyone was happy about being ported over to another service provider. However, since there are only two options – to port over or to hunt for a new service provider – it's only fitting to do some research and figure out what's out there before you make a decision. 
So, let's have a look at eHost.com's shoes to determine if there's another web host that can fill them. Or, at least carry our hosting needs as affordably and effectively. First, however, a must-mention of the platforms former eHost users can now expect to be ported to;
Disclosure
As an independent review site, we get compensated if you purchase through the referral links or coupon codes on this page – at no additional cost to you.
eHost.com Review: What happened to eHost?
Now that they're gone, the businesses that don't want to port over to other names owned by the Endurance International Group, are faced with a sad and dejected little shuffle as they move over to a new service provider. So, what actually happened to eHost? Was it all too good to be true? eHost hasn't provided the public with an official story, but rumour has it that the slow decline of reviews and popularity might play a role. 
JustHost (if you used eHost's cpanel) – Justhost has been around since 2002 and they certainly have their positives. For one, if you're signing up for their dedicated services or VPS, you can expect instant server provisioning which means you can access your account immediately. Like many other hosting platforms, they offer a 30-day money-back guarantee for hosting only. Included in your fee is a free domain name,  a full script library for free, and great security. However, their poor customer care, poor uptime, and disappointing loading speed might have you pulling your hair out. There are other service providers out there, so don't despair. 
Sitelio (if you used eHost's site builder tool) – Sitelio has a free platform of service, but prepare yourself for the site builder advertising itself on your website. The free version of this eHost website builder tool also doesn't include a custom domain name. It does include a free domain for one year, free hosting, free email, and website statistics. As a eHost website builder tool, Sitelio offers great usability and a wide range of website templates to choose from. While Sitelio offers a tech support page, live chat, and phone support the reviews still suggest that their customer service is poor. For those who have ported over to Sitelio from eHost, this can be infuriating and difficult. There are other eHost website builder tools that are more efficient, less spammy, and offer fantastic customer service. 
eHost Specialisations and Packages (redundant as of 2017)
We all loved eHost, and who wouldn't? Using that service was like working with a relative who didn't really want to charge – you got a  domain name, site builder, templates, unlimited MySQL databases, and unlimited email hosting for a whopping $2.75 per month! What else was grand about this service? 
Here is a list of their most popular features;
Raid storage

Site builder

Unlimited and scalable data transfer and bandwidth

Free domain (1,2,3 year plans only)

cPanel

DNS Management

24/7 FTP access

Password protected directories

Custom error pages
My Top 5 Picks for Hosting in 2020
Bluehost

SiteGround

A2 Hosting

Inmotion Hosting

Cloudways 
Are these really the best? Great customer care and reliability have become synonymous with the web hosting industry, these platforms offer world-class service. These are best-reviewed and most reliable providers;
1. Bluehost (most similar to eHost website builder +

my reccomendation

)

Of all of the ehost.com reviews comparisons, Bluehost offers one of the most user-friendly dashboards that makes it simple for everyone, even novices, to handle their own hosting. Ther customer care is brilliant, log on and enjoy a live chat with a consultant if you need any help. Bluehost is fast becoming one of the ultimate household names when it comes to web hosting, they're friendly, efficient, and always available. I highly recommend Bluehost for all your Web Hosting needs.

Head over here to grab a FREE DOMAIN NAME for 1 Year with Bluehost.
| | |
| --- | --- |
| Bluehost Pros | Bluehost Cons |
| 99.99% uptime (February 2018 to January 2020 average) | High renewal rates ($7/mo) |
| 24/7 Live Chat | Site migrations are not free |
| Good price: Starting at $2.75/mo | No refund on any domain names |
Bluehost's service sets them in good stead with consumers who want a combination of affordability and reliability. They're one of the most budget-friendly service providers. Bluehost offers three packages to choose from; basic, plus, and choice plus. The choice package provides you with an addition $24 worth of features per year, while the ehost premium plan option offers you over $80 in additional value, per year. 
2. SiteGround
Siteground offers a service with more features than eHost did. They provide WordPress hosting, cloud hosting and even dedicated servers. Their exceptionally stable servers and they offer free migration for your first website. Another worthy mention is their customer service – their agents respond quickly and provide you with feedback that's actually relevant and useful. 
| | |
| --- | --- |
| SiteGround Pros | SiteGround Cons |
| Unmetered bandwidth, 10 GB storage, website builder, and free email | Costs – higher prices come with better ratings |
| Reliable uptime (99.99%), excellent speed (673ms) |   |
| Supports more than 500 applications |   |
Another feature that gives SiteGround a competitive edge when it comes to ehost.com reviews comparisons, and justifies the higher price, is the range of packages. They have options that work for beginners, offering basic features that won't overwhelm someone who just wants to host a blog or a portfolio. There 3 packages include the Startup plan, the Growbig plan, and the GoGeek plan coming in at $6.99, $9.99 and $14.99, respectively. 
3. A2 Hosting (best scalable ehost eCommerce package)
Possibly the fastest shared Web Host, A2 also offers consumers scalability, a free website migration (only one), and the opportunity to support a brand with green initiatives. A2 Hosting has partnered up with Carbonfund.org to find an alternative to deforestation and implement greener practices. Their  "FutureServe" initiative is an effort to mitigate the effects of their servers' emissions. A2 Hosting is the most sustainable and "green" of all of the ehost.com reviews comparisons out there. 
| | |
| --- | --- |
| A2 Hosting Pros | A2 Hosting Cons |
| Unlimited Bandwidth and Storage | High Renewal Rates (And 15-Day Deadline) |
| Free SSL | Restrictions on the cheapest plan |
| Anytime Money Back |   |
A2 has always offered a stable uptime of 99.93% although this has dwindled slightly since July 2020. Another positive is that if you're unhappy, you can make use of their money-back guarantee, that promises a 30-day refund if you're unsatisfied. Their 3 plans include a lite, swift, and their ehost premium plan "turbo option" at $2.96, $3.70, and $7.03 respectively. 
4. InMotion Hosting (budget-friendly ehost pricing)
InMotion hosts over 300,000 domains – they're a pretty large and established brand. This presents the obvious risk of foregoing with personalised customer service but InMotion has proven themselves to be attentive and available – in fact – their customer service scored higher than most of the other ehost.com reviews comparisons. However, their loading times are unimpressive and they tend to be misleading in their advertising campaigns – their entry-level price is only available on a 24-month contract. 
| | |
| --- | --- |
| Inmotion Hosting Pros | Inmotion Hosting Cons |
| Best ehost pricing starting at $2.49/month | Low price opinion only available on 24 month plan |
| Above-average uptime  99.95% | Loading time of 824ms – very slow |
| 10/10 for customer support | No instant account access after signup |
InMotio's shared hosting service has 3 packages to choose from: Launch plan, Power plan and their ehost premium plan, the "Pro plan", at $3.99, $5.99 and $13.99 respectively. All of their plans come with a 90-day money-back guarantee as well as unlimited storage and bandwidth.
If you're an entrepreneur looking for a managed cloud-based web hosting platform, Cloudways might the solution you've been looking for. Choose your platform (Google Cloud and Amazon Web Services) and enjoy a fully scalable service that comes with a unique range of pay-as-you-go plans. This is the most scalable option out of all of the ehost.com reviews comparisons.
| | |
| --- | --- |
| Cloudways Pros | Cloudways Cons |
| 100% uptime (February 2020 to April 2020) | Premium Support Costs Extra |
| Free site migration | They don't offer domain registration services |
| Free trial (3 day trial period) | Email is an added cost |
Cloudways offer the most scalable plans there are, with between 7 and 14 different plans for each service. You can opt to pay monthly per service or hourly. The level of control afforded to users by Cloudways enables far more features to be used on an Adhoc basis, enabling you to expand your business when you have the resources and scale back when you need cut your spending. To see the breakdown of options for each server and each service, visit their website.
eHost vs Wix
While eHost no longer exists and Wix is still going strong, we have an obvious winner when you run a comparison, but even if you create a comparison between eHost vs Wix as they were when they were both still available, Wix comes out on top. 
Here's the eHost vs Wix comparison: eHost scored 5/10 for reliability while Wix scored 6.5/10. In fact, Wix scored higher on everything, including price, user-friendliness, support and customer service, as well as features. Wix was an all-round champion when it was compared to eHost. 
Aside from these ratings and services, Wix offers free hosting and they have taken the time to locate secure hosting service providers, giving their clients reliable service. The only areas eHost seemed to score higher, were in the features they offered, however, these features still didn't improve their overall ratings – for example – eHost offered live chat for support, yet Wix still comes out with higher ratings for the support services they offer. This eHost vs Wix comparison proves that it is not always about the number of features a service can offer, but how well they execute their services and their level of attentiveness. A dedication to the client experience (UX)  is paramount. 
Alternatives to Ehost.com review: FAQ
What is the cheapest way to host a website?
A shared web host is the most affordable solution to website hosting. However, there are many affordable options that are worth investigating, many of them offering a great deal of value for a slightly higher price. While costs may a factor when you first launch your site, the long term benefits might make a slightly higher fee worthwhile. 
How much does it cost to host a site?
With so many platforms to choose from, each with its own packages, the costs of hosting a website can vary tremendously. Hosting a website can cost as little as $3 a month or as much $12 a month. It depends on the platform you use and the package you choose. If you have created your website using a platform like Wix, you might enjoy free hosting as part of the service. 
Should I pay for web hosting?
If you're publishing a personal web page, like a portfolio or an online album demonstrating your work, free hosting might be an option. If the purpose of your website is to generate revenue and portray a highly professional organization, paid hosting is the best option. 
How much does it cost to host an app?
App hosting is typically more expensive than web hosting – and by a fair amount too. Like web hosting, the exact cost depends on the platform you use and the package you utilize. Expect to pay between $70 per month and $320 per month to host your app. 
Which eHost.com alternative is best for your business? It depends on what you are seeking to achieve. An eCommerce site would benefit from a platform that offers a higher spend, great reliability, and a full set of features. A self-employed creative seeking to display their work and talent might benefit from an option that provides affordability and improved customer care. 
Identifying your ideal hosting service depends on your needs. It's a match-making exercise. At the end of the day, the most reliable and well-rated platforms are the five options we have listed here. 


Our #1 Choice For Hosting Blogs
62% Off Exclusive Offer Applied at Checkout