Last Updated on
WordPress is the most reliable brand if you're looking for an exceptional CMS that will provide you with excellent SEO and gorgeous themes. How can you make it work exceptionally well, ensuring it's secure, always online, and responds quickly when a visitor clicks on one of our pages? Synthesis web hosting was designed for this. 
Synthesis web hosting is no longer offering its services as a customizable WordPress web hosting service provider. However, it's exceptional security and fully-managed service has created quite a benchmark for competitors in the field. As a comparison, we're writing the most honest Synthesis review and matching it up against WP Engine.
Disclosure
As an independent review site, we get compensated if you purchase through the referral links or coupon codes on this page – at no additional cost to you.
Top 4 web hosting features every service provider should offer in 2020
Exceptional speed and server performance: This is crucial if you want to prevent bounce rates and low conversions

Exceptional security: Cybersecurity is paramount. In the same way that you would lock a brick and mortar shop at the end of the day when you go home, you want to ensure your website is safe and secure. It's your livelihood. 

Exceptional support: It doesn't matter how comprehensive your fully-managed plan is, being able to get an agent on the phone is important. 

Monitoring: Choose a service provider with exceptional uptime. Any time that your website is not displaying amounts to lost revenue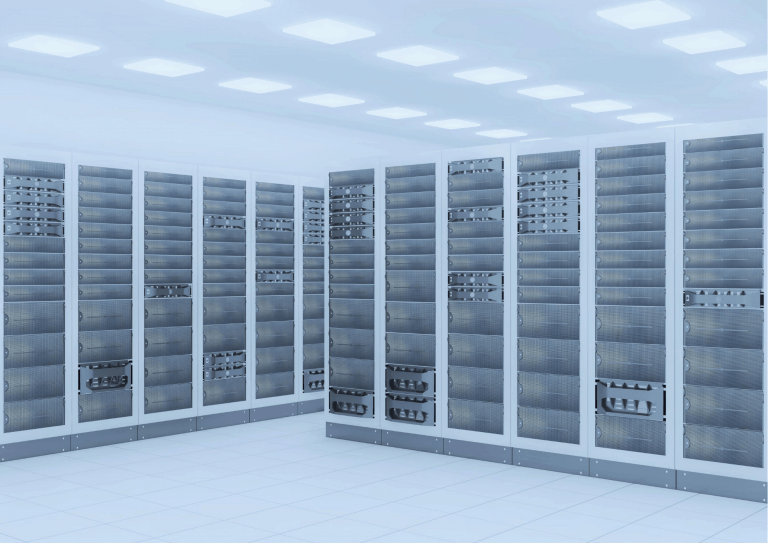 Before you keep reading.. I wanted to let you know about a special web hosting deal we have with HostGator (it's actually 10x better than what Synthesis was).. so all you have to do is go here and check out their pricing!
You'll actually get 62% OFF HostGator by going directly there 🙂
Synthesis WordPress Hosting: full breakdown
WP Engine vs Synthesis: Now that Synthesis has shut down, WP Engine is the next go-to product offering a similar service; hosting that is tailored to the needs of WordPress users. If you're feeling displaced and uncertain whether WP Engine is a decent replacement for Synthesis Hosting, we'll run a comparison, evaluating the features and the costs in comparison. This is our honest Synthesis review;
| | | |
| --- | --- | --- |
|   | WP Engine | Synthesis |
| Monthly Price | $35 | $29 |
| Disk Space | 10 GB | 3 GB |
| Bandwidth | Unlimited | 650GB |
| Domains | Unlimited | Unlimited |
| Email Accounts | Not Included | Not Included |
| SSL | Yes | Yes |
| Website Builder | Yes | Yes |
Refund policy – Synthesis Hosting's refund policy is simple and straightforward and it accompanies their payment plans, which are also simple and straightforward. You can either pay monthly, quarterly, or annually. Their refund policy offers a full money-back guarantee within 30 days. After 30 days, there are no reimbursements, pro-rata rates, or discounts. Super simple and straightforward. 
Site sensory monitoring – Site Sensor monitoring is a handy feature. According to Synthesis Hosting, they watch your website for every minute of the day, 24/7. If it goes down for any reason, they're alerted immediately and action can be taken straight away to ensure the site is back up and running as fast as possible. In theory, this is a better guarantee than a hosting service provider's "uptime" guarantee. It's a personalized approach to handling each domain. It also empowers the site owner to choose the appropriate course of action. Synthesis hosting claims that they also run the standard uptime checks over and above this feature, as well as a few WordPress specific features, like checking on your keywords, RSS feed and XML sitemap. 
Backup facility – Synthesis boasts a unique personal backup facility that really changes the way we look at cybersecurity. Its S3 backup system enables a personalized touch to backups. "Not only does the company continue to carry out their own Linux-level back up process, which is stored almost 1,500 miles from the closest server, the S3 back up now enables each user to configure their back up settings and have their back up sent directly to a designated S3 account.This file can then be selectively used to rehabilitate any section of a site and, rather than rewriting the entire site, it provides an effective disaster recovery system which is quick, efficient and easy to use." –whoishostingthis.com
Support and customer care – Synthesis Hosting has received mixed reviews regarding their service. Some past customers have said itis difficult to get through to a support agent. Synthesis Hosting strives to provide a fully-managed service, meaning there shouldn't be a need for clients to reach the support channels too regularly. Fully managed hosting means Synthesis handles everything on your behalf. Synthesis Hosting supports Linux, Apache, PHP, NGINX and MySQL. Their helpdesk is available 24/7 to assist with queries from the client's side – they're happy to assist with plugins, optimizations, and other WordPress customizations. Being that the product is specifically designed to function with the WordPress system, they have managed to create an enriched set of resources, including tutorials to assist with troubleshooting and bug fixes that WordPress users typically find helpful.  
Security
Synthesis really revolutionized security as a web hosting platform, this service is one that had truly distinguished this brand from its competitors, especially because it tailored each feature to meet the specific security needs of WordPress. These are the highlights:
Audited Lock Down Configurations – this ensures you have optimal security while protecting your publishing ability

DOS/DDOS Protection

Synthesis Security Software – Enjoy customized hacking shields that operate without affecting your overall performance.

Smart Pattern Analysis – Intelligently identifies and eradicates real risks – guaranteed no false positives.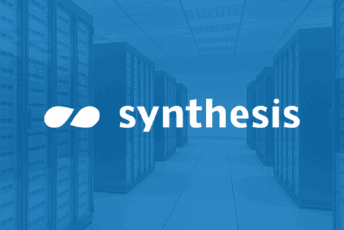 Synthesis web hosting and WordPress: is it worth it?
Yes, in short, Synthesis web hosting was worth it. It was an innovative service provided by a team that genuinely understood and valued WordPress. While it's not available anymore, there are a number of platforms that offer a similar service-level.
Synthesis Hosting did not end as a result of any shortcomings or a lack of support. Synthesis reviews were positive. While there hasn't been any public statement regarding this, a series of events would lead to an educated guess suggesting that when WP Engine acquired StudioPress (they wanted StudioPress in order to access its 60+ WordPress themes), it also acquired Synthesis in the process. Since Synthesis Hosting is a direct competitor of WP Engine, it was likely "ended" but perhaps amalgamated into WP Engine.
So, was Synthesis web hosting worth it?
WP Engine vs Synthesis is a tough comparison. Synthesis was a wonderful, cost-effective solution for WordPress users looking for a fully-managed web hosting service. It was user-friendly, it offered adequate support to its users, and it satisfied the unique needs of WordPress sites – its security features were unrivalled. That said, Synthesis web hosting isn't the only platform to offer this. One of its greatest features was StudioPress's Genesis framework, which you can enjoy when you utilize WP Engine.
WP Engine vs Synthesis
The two separate hosting platforms are no longer competitors in the market. After WP Engine acquired Synthesis (as part of another service they were after) they closed down Synthesis web hosting. Running a comparison between the two, especially if you are a former Synthesis client, can give you some good insight into what to expect if you decide you're tired of trying to work with the budget hosting platforms and read for a reliable service with WP Engine.
WP Engine top features
WP Engine has positioned itself to be the authority in the field when it comes to hosting WordPress sites. It's one of the largest and better-established brands with a rock-solid reputation in the industry.
1 WordPress install.

25,000 visits per month covered in your fee.

Shared hosting environment (one machine shared with other customers).

Genesis framework for secure and SEO friendly foundation.

Access to 35+ StudioPress themes.

10GB of storage.

24/7 chat and ticket support.
| | |
| --- | --- |
| Pros of WP EngineWP EngineWP Engine | Cons of WP Engine |
| Authority in the field with a rating of 4.7 / 5 | Separate billing for CDN and SSL certificates |
| Highly scalable – able to expand your service-level as your business grows | $1 per every 1000 visits when you exceed your traffic limits |
| Creating an account is free | Not compatible with a number of popular plugins |
Synthesis Web Hosting top features
Despite no longer existing, Synthesis made a significant mark in the industry. It still acts as a measuring point we can use to size up the newer service providers. Fortunately, a good number of the benefits that users previously enjoyed from Synthesis web hosting, they can now find when they sign up with WP Engine.
Managed dedicated VPS.

1 WordPress install.

20GB of storage.

10GB of backup storage.

2TB of monthly bandwidth.

Up to 10,000 daily visitors.

Daily backups.
| | |
| --- | --- |
| Pros of Synthesis Web Hosting | Cons of Synthesis Web Hosting |
| Excellent security features | Site migration is expensive: $99 per site |
| Excellent features including site optimization tools, on-page SEO optimization tools, keyword research, social media research | Only ticket support. No chat or phone |
| NGINX/PHP-FPM configurations provides exceptional server performance | |
My best recommendation for your hosting needs
With so many wonderful and cost-effective options to choose from, it's easy to become rather overwhelmed with the web hosting choices out there. Since we've given a good number of them some in-depth scrutinizing, we're in a perfect position to provide insight and advice on the best option out there.
Bluehost has quickly become the best option out there if you're looking for something that's cost-effective and reliable, although it is not a web hosting platform specifically designed for WordPress. It is compatible with WordPress and also Managed WordPress, making it a decent choice. Bluehost currently boasts some of the best user-satisfaction ratings and exceptional customer care services.


Our #1 Choice For Hosting Blogs
62% Off Exclusive Offer Applied at Checkout