Last Updated on
Once you've decided that you want to start a blog, one of the first steps you must take to turn your vision into a reality is to pick a web host for your blog. If you are making a 1&1 vs GoDaddy comparison then you are doing well already as they are two of the top dogs in the industry, meaning you'll likely turn to them to help get your blog off the ground.
Both first-time and veteran bloggers voice concerns about price, performance, and customer service when selecting a web host. For this reason, I've created a detailed, side-by-side comparison of these two top web hosts. From security to WordPress implementation and beyond, this review contains the information you need to empower your web hosting decisions.
Disclosure
As an independent review site, we get compensated if you purchase through the referral links or coupon codes on this page – at no additional cost to you.
1&1 vs GoDaddy comparison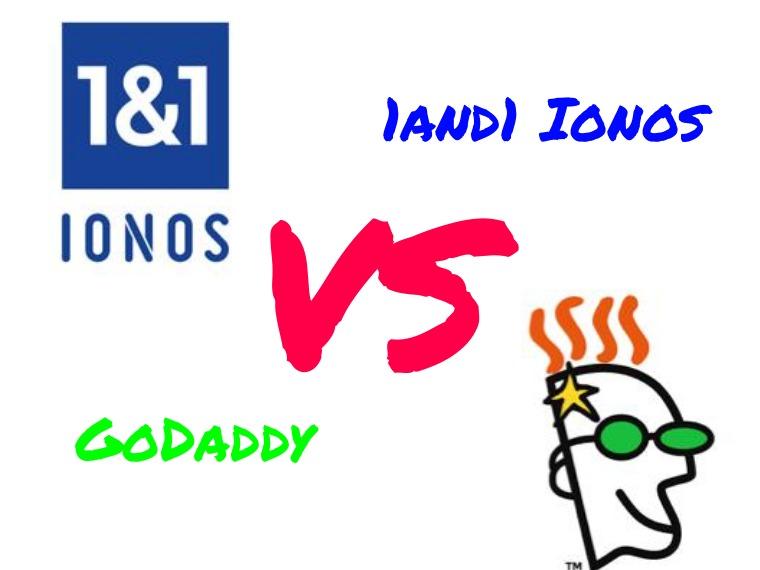 GoDaddy vs 1&1 pricing and features
Price always come into the equation when choosing a web host, especially if you intend to monetize your blog later on. You should get the most bang for your buck, so it is important to select a host that provides the best price tag for the most robust portfolio of features.
With plans ranging from $8.00 to $14.00 per month, 1&1 generally offers more expensive web hosting plans. However, they supplement this cost by adding unparalleled levels of feature support. For example, all 1&1 web hosting plans come with Wildcard SSL certification built in from day one, which is only offered in GoDaddy's most expensive packages.
In addition, 1&1's "business" tier plan includes up to 25 email accounts, while GoDaddy's "economy" package includes just one email account. In short, 1&1's higher overall cost aligns with its commitment to greater feature implementation.
GoDaddy pricing and features
GoDaddy's pricing plans start as low as $7.99 month. At this "economy" tier, users gain access to an integrated Microsoft Office 365 email account, which is ideal for you if you already use Office 365 for your work or personal email.
Then, when upgrading to the $10.99 "deluxe" package, you are empowered to create an unlimited number of websites with unmetered storage and bandwidth. Though this may not be necessary for all bloggers, it still represents a strong upgrade for a reasonable price when the time comes to take the next step.
Comparing apples to apples is difficult in this category, as different price tags generally point to different degrees of feature implementation. But when comparing basic tier web hosting plans, 1&1 wins out by just a hair. I especially recommend 1&1 for price during their current special sale, which offers any of their three web hosting plans for just $1/month for the first six months. That's an unbeatable price, regardless of features.
However, you should be proactive in seeking out special offers from either host before deciding which is the best blog hosting site for you. Both companies often offer special deals—especially to first-time buyers—so you should take advantage when a deal becomes available. That said, we do have a special deal that will likely beat out both at this link.
1&1 vs GoDaddy customer service & support
While it may not seem like a big issue at first, working with a web host that staffs an excellent customer support team can make or break your blogging experience. With a knowledgeable and friendly team of experts behind you, you'll be able to optimize and troubleshoot your website troubles without much extra hassle.
If you haven't already, be sure to put "good customer service" as a priority on your web hosting shopping list.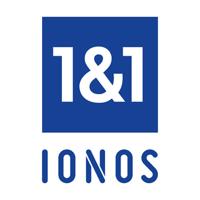 Many previous customers online vouch for 1&1's quick response time to all types of service inquiries—by phone, by email, on their forums, etc. These representatives can resolve many problems faced by their users in no time at all. This can really be beneficial in your time of need, in case something suddenly goes wrong once your blog is up and running.
However, several customers online note that 1&1 customer service representatives tend to hold only a surface-level of knowledge regarding the platform's inner workings. While this may not be a problem for new bloggers, veteran bloggers may find some trouble getting their in-depth inquiries resolved with this team.
GoDaddy hails their customer service team as being among the best in the industry, and rightly so. GoDaddy's customer service team is both readily available by phone and email, as well as being well-trained in resolving any difficulty of problem experienced on their platform.
In addition, GoDaddy offers customer service hotlines for 63+ different countries, each with language-specific operators. It is no wonder how GoDaddy won six consecutive Stevie Awards for Exceptional Customer Service, a true credit to their quality and reliability.
While both services offer a solid standard for contacting customer service by phone or by email, only GoDaddy has the awards and the acumen to claim that their customer service team reigns supreme. If you run into a problem while implementing or running your blog, GoDaddy's expert team will be more able to resolve your problem while providing you a personalized customer service experience.
1&1 and GoDaddy compared on security
While you need not be afraid when making the jump to hosting a blog online, you should remain conscious and vigilant of the threats faced on the internet today. Cyber attacks have become more and more common, requiring most every web hosting provider to respond by adding enhanced security measures that silently protect your website.
1&1 and GoDaddy are no different in this regard, though their implementation of security features varies ever so slightly. Depending on how you plan to use your blog, you should seriously consider seeking out the best security features available, even if they come at an enhanced cost.
Like many web hosts, 1&1 offers multiple data backup options to fit a variety of needs. In the event of a cyber attack on your blog or website, 1&1's offsite data backup system remains accessible to you, allowing you to retain access to critical information.
However, 1&1's best security feature by far is its implementation of SSL certificates for all of its hosted websites regardless of payment plan. These certificates work to process e-commerce interactions using the same methods implemented by fully-fledged e-commerce websites.
As a result, users on 1&1 can rest assured that their business transactions are protected by industry-standard internet protocols. At higher payment tiers, 1&1 further supplements this leading security regimen with its SiteLock tool, which actively scans for vulnerabilities on your website or blog.
GoDaddy also offers a consistent level of security on their platform. Like 1&1, GoDaddy also offers offsite data backup that ensures your blog or website's long-term usability, even if it does fall victim to a DDoS attack or other forceful hacking attempt.
Using their in-house Sucuri application, GoDaddy users can even remain proactive in identifying malware on their website or blog. While GoDaddy also offers SSL certificates on its hosted websites, it only does so for users in their top tier subscription plan. While this does not make GoDaddy websites any less safe, it does risk some data from e-commerce transactions leaking out over time.
While both 1&1 and GoDaddy will keep you safe online, only 1&1 can offer a superior degree of protection that is geared towards contemporary security threats. Because you don't need to pay extra to get an SSL certificate on 1&1, this company certainly deserves the blue ribbon in the security category.
No matter which web host you select, you can be sure that both companies continue to commit a great deal of their resources to actively combating cyber attacks.
GoDaddy or 1&1 for WordPress hosting
WordPress is by far the most popular blogging platform available online today. WordPress alone holds a 33% market share of all websites online, with an even higher percentage of overall blogs online. You are very likely planning to implement a WordPress blog into your hosted website, so you should carefully select the web host that provides the best WordPress implementation.
Both 1&1 and GoDaddy have devoted specialized plans and tools to implementing WordPress into their respective platforms, indicating that both remain firmly committed to working seamlessly with this industry-leading online content manager.
1&1 has implemented a bevy of unique features that help it optimize hosted WordPress blogs. This includes the implementation of SSD technology designed to speed up page load times. In turn, this technology helps your blog achieve search engine optimization (SEO) by rising to the top of search engine results.
1&1 also demonstrates a commitment to remaining ahead of the curve when it comes to WordPress platform updates. When a new update is released, 1&1 is prepared to implement it with care and clarity. This helps to minimize downtime for your blog and overall confusion for you.
GoDaddy WordPress hosting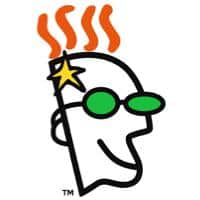 GoDaddy has spent more of its efforts in recent years improving their overall web hosting capabilities, including their implementation of WordPress hosting. Their efforts shine through in their differentiated portfolio of devoted WordPress hosting options. Though they range in price, each of these plans incorporates free one-touch backup features that ensure your WordPress blogs content won't be lost due to a malicious cyber attack.
In addition, every GoDaddy-hosted WordPress blog comes with free built-in sign up forms powered by Gravity Forms. This is usually a $59.00/year value, but GoDaddy includes it in every package to ensure that their hosting services for WordPress stands out from the pack. With an SEO wizard packed into nearly every package, GoDaddy's WordPress hosting capabilities really go above and beyond the standard of its competitors.
Based on its differentiated options and exceptional arsenal of features, GoDaddy takes first place in this category. When you decide to make the jump to hosting your WordPress blog, you want to be sure that you have as many tools at your fingertips to make this process as hassle-free as possible. For this level of simplicity in maintenance of a WordPress blog, GoDaddy is the way to go.
1&1 versus GoDaddy for user friendly web hosting
In general, both 1&1 and GoDaddy are geared towards the average internet user with minimal to no coding experience. As such, both services can be categorized as "user friendly" to some degree. But still, each company incorporates unique user-end functionality to facilitate smooth performance overall.
1&1 user friendly web hosting
1&1 certainly focuses on the big picture when it comes to anticipating customer needs. For example, 1&1 has created a series of YouTube videos that take you step by step through the process of transferring a domain to their platform from a competing company's platform. Their video for transferring a website from GoDaddy to 1&1 shows how streamlined and safe the entire process can be:
On the other hand, though, 1&1 offers website building that will help you build your first website using simple, but potent, web building tools. For example, websites built on 1&1 incorporate social media connectivity from day one, saving you time in the long run. In general, 1&1 works hard to ensure that its users are engaged with and knowledgeable about how to manipulate their platform with confidence.
GoDaddy user friendly web hosting
GoDaddy also offers a variety of services that make its overall experience notably user friendly. On any GoDaddy website, adding additional features can be done in one click, including upgrading CPU and RAM features.
The same one-click mentality applies to implementing GoDaddy's nearly 125+ built-in applications (including WordPress). Linux users will also find GoDaddy to their liking as its cPanel allows for integration with many existing Linux functionalities.
Simply put, I cannot choose a winner when pitting 1&1 vs GoDaddy. Though for different reasons, 1&1 and GoDaddy incorporate ease of use into every step of their hosting services.
With both companies, be aware that you often have to pay extra or upgrade to a more expensive plan in order to gain access to many of the most user-friendly tools. Even without those tools, both companies provide an overall strong level of performance that average users can master in no time.
GoDaddy vs 1&1: our conclusion
Overall, the question of whether 1&1 vs GoDaddy hosting makes a better web host for your blog remains up to your needs, your preferences, and your budget. 1&1 offers unmatched features, enhanced built-in security, and affordable introductory pricing, while GoDaddy offers excellent WordPress implementation and award-winning customer service.
If I were to give a tip to one of these two services, though, I would certainly give 1&1—with its industry-leading pallet of features—the upper hand. If it were up to me to choose for you however, I would still look at the special deal we have with Hostgator (button below), the price saving and free domain might sway you away from both.