Last Updated on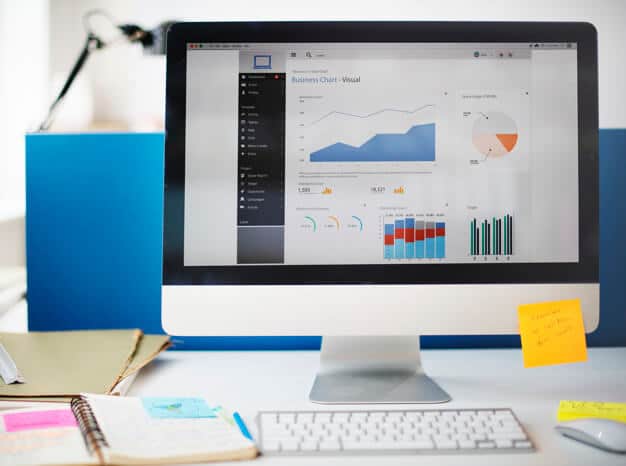 If you're looking to host a site, you're probably considering using cPanel hosting. It's the most popular management system for web hosting. And its user friendly, so even those with little web building experience will feel right at home.
Whether you're hosting a blog or running an eCommerce site, web hosting with cPanel makes it easy.
Disclosure
As an independent review site, we get compensated if you purchase through the referral links or coupon codes on this page – at no additional cost to you.
But there are a lot of websites out there if you're looking for cPanel hosting. In fact, there are thousands of different web hosts. How are you supposed to find the right one?
Here, we'll walk you through what you need to know about the best cPanel hosting. We've selected some of the top cPanel hosting services to make finding the perfect one easy.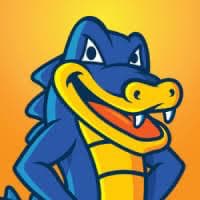 HostGator is a popular web hosting service for those who want full performance but don't want to spend a lot of money. It offers reliable and fast site hosting with a full range of customization features.
HostGator offers a range of different hosting options, depending on the type of speed and data usage you need. It's main focus, however, is on shared server hosting.
The cPanel console is one of the best of any of the services featured here. It allows you to quickly access all components, as well dive into the weeds if you need further customization. This makes it approachable for those with little technical background, while still offering enough for technical users.
HostGator also throws in a website builder, if you don't want to pay for another service. Although fairly basic, it's a nice touch and has a wide range of different templates for you to use.
HostGator isn't a leader when it comes to reliability. But their uptime is still good, at over 99.9%, which should be high enough for most users. There are other services that offer more reliable servers, but you'll have to pay a lot more for them.
HostGator also doesn't have the fastest loading times. Although it won't beat all of the competition when it comes to speed, it should be more than good enough for most users.
HostGator doesn't have some of the industry leading security technology you'll find with services such as InMotion. But you'll still get plenty of security will all of its plans.
HostGator has great DDoS protection, so you won't have to worry about your site being attacked. And the more expensive plans have automatic daily backups and malware removal.
HostGator's security features may be a bit thin for large businesses that need the best protection out there. But for any other site, the range of protection should be more than enough.
The support offered by HostGator is excellent. You'll be able to speak to someone by phone, live chat, or email. There's also a great range of resources available online, making it easy to find solutions to a lot of common problems.
One of the most user-friendly cPanel web hosting services
Reliable, with a good uptime
Strong security protection
Range of affordable plans
Great cPanel interface
Page loading not as fast as other services
Extra fees for backups
Prices on plans not always clear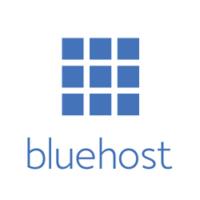 Bluehost is one of the leaders when it comes to web hosting. And if you've done your research on top cPanel hosting websites, chances are you've probably heard of it.
The cPanel interface is one of the most intuitive and best developed of any service. It makes it easy to get your website up and running, as well as customize a wide range of parameters. And you can tweak the icons so that you have easy access to your most used features. This is about as user friendly as web hosting gets.
If you need a hosting provider before starting a blog, BlueHost is a great choice. It has the best WordPress integration you'll find with any cPanel hosting service. In fact, it's actually endorsed by the WordPress development team.
Getting started is easy, as you can install WordPress with just a click (learn more about WordPress integration in BlueHost here:
BlueHost is one of the most trusted web hosting services, and the company has earned its reputation with its excellent uptime.
BlueHost has the most reliable servers of any of the web hosting services featured here. If you need a service that you can always count on, then BlueHost is an excellent choice.
This reliability is also matched by great speed. BlueHost has some of the fastest page loading of any cPanel web hosting service. This improves the user experience, as well as helping increase your Google search ranking.
Bluehost is one of the most well-developed cPanel hosting services out there. And this attention to detail extends to their security. You get some of the best protection you'll find with any cPanel hosting provider, making them an excellent choice for those who need full-fledged security features.
It has three layers of spam protection, and all of your directories are password protected.
You can also easily integrate your site with CloudFlare, a company that boosts your website's speed as well providing added security features.
Bluehost is a premium hosting provider, with a wide range of services and a well-built infrastructure. But it still offers plans that are some of the most affordable out there.
They offer a variety of plans, depending on the type of hosting you need.
There are are also dedicated plans for WordPress hosting. Introductory plans start as low as $2.75 per month, with their premium plan costing just $5.75 per month. There isn't another service that can compete with this combination of value and performance.
Free domain name for first year after subscribing
Excellent cPanel for user-friendly experience
Best WordPress integration on any web hosting service
Automatic backups in case of any hiccup
Excellent e-commerce features and security
Customer service doesn't always provide useful answers to technical questions


Our #1 Choice For Hosting Blogs
62% Off Exclusive Offer Applied at Checkout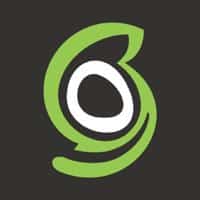 SiteGround is another leading provider of cPanel hosting. They offer a range of features for easy web hosting, making them a great choice for those with less technical backgrounds.
The user interface has some of the best cPanel integration of any web hosting service featured here, and you'll get SSH access as well.
You can also choose the location of your servers, which may increase speed. It's also a nice feature for those concerned about data privacy.
Like BlueHost, SiteGround has dedicated WordPress hosting. These added tools give you increased security and automatic updates of content management features. You can also install WordPress with just a click.
Once you have WordPress installed, you can do just about anything you would do with a self-managed WordPress site.
SiteGround, like BlueHost, offers a wide range of security features to keep your website safe. You'll get alerts if your site is under attack, as well as anti-spam tools.
You can also integrate with CloudFlare, if you want to boost your site's speed and add another layer of security. This integration is seamless and can be done with just one click.
Any web hosting service needs to have a solid uptime. There's no point in paying money for someone to host your site, only for it to be unavailable. How does SiteGround do when it comes to uptime?
The service holds up well, with an annual uptime of around 99.996%. If you are hosting a small- to medium-sized site, you'll still get more than enough reliability with SiteGround.
SiteGround promotes themselves as one of the leaders when it comes to customer service. And they really do deliver on this promise. Whether through live chat, email, or phone support, you'll get quick and helpful answers to any questions you may have.
You won't get canned responses to all of your troubleshooting questions, with the representatives always trying to find a solution that actually works for you.
SiteGround has a nice blend of plans, from shared to dedicated hosting. The only downside is that you don't get a lot of storage with some of the plans. This won't be a huge issue for some users, but if you need to host a lot of content, you may get frustrated with the amount of space you're given.
SiteGround is one of the best cPanel hosts out there. Its user interface is one of the best that you'll find, making it great for those who lack a technical background. It may not be the best host for large-scale business sites, but for just about any other site, it's an incredible service.
Excellent cPanel integration for easy web customization
CloudFlare integration for improved security and speed
WordPress site support and easy access from control panel
Great uptime, so you won't have to worry about accessing your site
Choice of server location for better performance and data privacy
The best customer service you'll get from a web hosting service
Not the best for supporting high-traffic business sites
Features for e-commerce a bit thin compared to other services
Plans don't offer a lot of storage for the money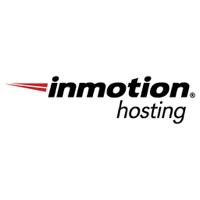 InMotion is one of the leaders when it comes to cPanel web hosting for businesses. It has some of the best speed and reliability you'll find from the services reviewed here, making them an excellent choice for those looking to host sites with large volumes of traffic and substantial amounts of data.
You don't have a ton of flexibility when it comes to choosing the location of your data center. But you can pick between East or West coast (US), which may lead to some minor speed improvements.
As InMotion is focused more on medium to large business customers, the service has a wide range of integrated e-commerce features.
They also have some of the best third-party app integration you'll find on any web hosting service. You can find thousands of apps and developer tools to help your site run smoothly.
How does the WordPress integration compare to BlueHost and SiteGround? If you're planning on mainly using a WordPress site, you should probably go for BlueHost. But if WordPress is just one of many apps you need to use, then InMotion's wide range of third-party support makes them a better choice.
Like all of the hosting services reviewed here, InMotion has a strong uptime. You won't have to worry about your site going down from servers crashing.
And InMotion invests heavily in its equipment, with some of the best SSD drives and server architecture out there. If there is an issue with a server, it's fixed quickly.
InMotion also has some of the fastest load times of any cPanel web hosting service. That's important and not just for people viewing any of the sites you're hosting. It can also factor in to where your page appears on Google rankings.
InMotion's clients are mainly fairly large businesses. That means security is one of its main priorities.
You'll get excellent protection from DDoS attacks with the Threat Defense System. This technology, developed by InMotion in partnership with Corero Network Security, offers some of the best protection you'll get with any of the services featured here.
InMotion prides themselves as one of the leaders in web hosting when it comes to customer service. And these claims aren't hot air. InMotion has quick, helpful customer service agents who will troubleshoot just about any problem you can come up with.
InMotion is tailored more for hosting business sites. That means its plans tend to be a bit more expensive than some of the other cPanel hosts featured here.
If you are looking for a cPanel web hosting service for a small personal site, InMotion doesn't have a plan for that. But if you are looking to host a high-traffic site with heavy data usage, then InMotion has plans that offer excellent value.
Some of the best security of any cPanel web hosting service
Excellent customer service that is responsive and knowledgeable
Great uptime and quick responses to any outages
Free data backups with every plan
Plans are more expensive than other web hosting services
No backups for sites exceeding 10GB
Backups only once every four months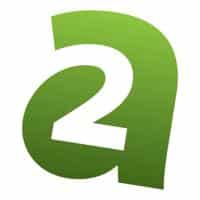 A2 Hosting isn't quite as popular as some of the other services featured here. But it's an excellent choice for those needing a cPanel web hosting service that is fast and user friendly.
The cPanel integration is seamless, giving you quick access to all of the essential tools you'll need to manage your sites and emails. You'll have SEO tools and security features available in an easy-to-navigate layout
A2 Hosting stands out for their uptime, making them one of the most reliable web hosting services. Their servers are all well maintained, and any problems are fixed quickly with on site backups.
A2 Hosting claims that they are up to 20x as fast as other shared server hosting services. Although this might be a bit of an exaggeration, A2 Hosting does have incredibly fast page loading speeds.
You'll get a full range of security features with every A2 hosting plan. It has a service called HackScan that keeps your site free of any malware. And A2 Hosting makes this tool easy to use, so you won't have to jump through hoops to keep your site safe.
Although it doesn't feature some of the industry leading DDoS or spam filtering technologies of some of the other services reviewed here, A2 Hosting has more than enough protection to keep your site safe.
You can also choose between four servers located on three continents, if you have any concerns about data privacy.
You'll have access to the Guru Crew 24 hours a day. Although the customer service isn't quite up to the level of what you get with SiteGround, it's still quite responsive. You should be able to quickly troubleshoot just about any issue that comes up with your site.
A2 Hosting even has dedicated support for WordPress, so you can easily fix any issues that come up while hosting your sites.
A2 Hosting offers a range of fairly priced plans, depending on the amount of storage and features you need. Their basic plans aren't the cheapest, but you get excellent value with reliable servers, great speed, and responsive customer support.
Fastest page loading of any cPanel web hosting service
Great, responsive customer service
Good security with a wide range of protection
Easy-to-use cPanel
Integration with CloudFlare's Content Delivery Network
Uptime a bit lower than other services
A bit pricey
Which are the best cPanel web hosting Services: Our Conclusion
When looking for the best cPanel web hosting service, you may be overwhelmed by the sheer amount of choices. Fortunately, the reviews here can help you make sense of all of your options.
Remember, there isn't one web hosting service that is best for all applications. Compare the plans offered by the various services to see which one offers the best value for your needs.
And take advantage of free trials. It can take some experimenting to find the best cPanel hosting service for your site. Use a few of the services and see which one best fits your site.