Last Updated on
College is a really exciting time! It's the best of both worlds. You have gained all the freedoms that adult life brings, but you haven't quite been saddled with all the responsibilities yet. You are learning about yourself and discovering your passions.
One thing that a lot of schools do is assign projects that must be hosted online. I was fortunate enough to go to a school that gave each of us our own free website hosting while we were students, but a lot of people don't have that luxury.
Disclosure
As an independent review site, we get compensated if you purchase through the referral links or coupon codes on this page – at no additional cost to you.
Classroom blogging is becoming more and more popular, and teachers are embracing methods of online learning. So what do you do when you don't want your hosting fees to cut into your food or fun money?
You have learned about how to find free images online, but is there free web hosting for student projects somewhere out there?
The good news is that there are plenty of options for hosting student projects available for free. I took a look at some of the options and will review my favorites for you here.
Free hosting for students comparison
| Company | Bandwidth | Storage | Website Builder | Host Ads | Customer Service |
| --- | --- | --- | --- | --- | --- |
| | | | | | |
| | | | | | |
| | | | | | |
| | | | | | |
| | | | | | |
Here is the best free web hosting for students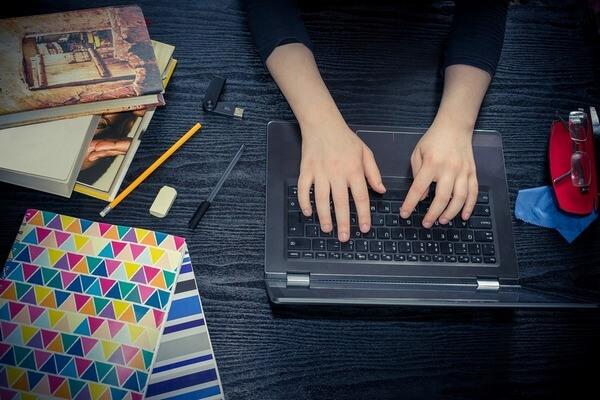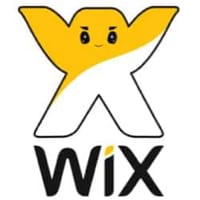 One of the most common free hosts is Wix. For smaller student projects, they'll get the job done, but there are a lot of tradeoffs involved.
They make it very easy to build a website, which is nice for students who aren't majoring in programming. Drag-and-drop editing makes it a breeze to create your site!
Their site builder is ideal for students, because they have hundreds of templates. This includes educational templates and designs suited to school projects.
Over 100 million people use Wix for their domains, so they've got the stability to handle your needs. It is unique, because it handles hosting and site building simultaneously.
Their free version is a great option for students, because it offers some great features as long as you don't mind having a Wix domain name and limited storage capacity.
The free site comes with a limit of 500 MB of storage and 500 MB of bandwidth, so make sure you don't use up all the bandwidth before your professor has a chance to see your completed project. The free version also includes Wix ads.
Wix hosting includes a website builder. This allows you to customize templates through a drag-and-drop interface, so your site will look great even if you have no coding skill.
It's very user friendly. With drag-and-drop technology and premade templates for educational use, anyone can make a professional and polished site without any coding experience. It will look like you put a lot of time into the project, but the template will take very little time to customize.
The bandwidth is extremely limited. With only 500 MB, it can be difficult to preview your site to other people and still have enough bandwidth left over for your professor to visit it a few times during their evaluation and grading period.
The site includes Wix ads, so it might detract from your polished presentation. If your professor will hold this against you, this isn't the best choice.
Your domain is not included. Instead of being able to decide upon your own domain, you will have to use a Wix subdomain instead. Most students using this for school find this an acceptable drawback, since the platform is free.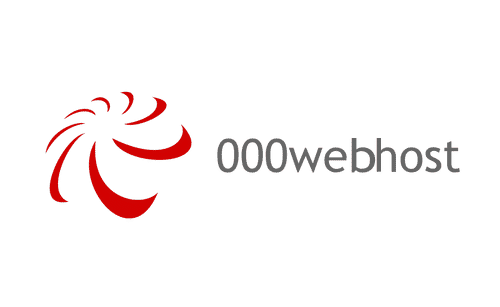 The name is a great gimmick. $0.00 means free, which is what 000webhost offers. They're a great option because they are a division of Hostinger, one of the most well-known paid hosting sites. Being backed by the reputation of Hostinger means that you know you are safe using this option. It isn't going to scam or phish you.
Another advantage is that they share the same platform with Hostinger, so that means you have an extremely reliable site, with a 99% uptime. The host uses CloudLinux to assign physical resources and an insulated environment.
Their sites also include free software, so you get the chance to practice your skills. This allows you to learn how to make full sites with softwares like WordPress, Joomla, and Drupal.
If your site requires media content, this is a better option than Wix, because it comes with 1 GB of storage and 10 GB of bandwidth.
This is a reputable hosting service, so you can trust it with your information. It uses the same resources as the paid hosting site that owns it, so you are also given a lot of resources that normally require payment.
The uptime and performance are extremely reliable. They have a 99% guaranteed uptime rate!
They have some great security features. Because Hostinger has been hacked before, they focus on preventing this in the future. Even their free hosting comes with advanced firewall and Distributed Denial of Service (DDoS) protection.
This site has some great features! They support PHP and MySQL using a cPanel interface commonly found among sites. They also support XML, sockets, .htaccess, Curl, Zend, and more.
You get up to two websites with this hosting, so if more than one project needs to be done in the same semester, you can easily make that happen. WordPress can auto-install and activate your account for free, and you get a free domain name.
Their user interface is clean and extremely intuitive. It makes finding anything you need extremely easy. In fact, it even comes with a section full of coding tutorials designed to teach you how to code!
They don't put ads on your site. Most free hosts will drop ads into your page wherever they see fit, which can break apart your content and distract from the quality of your work. This site does not require you to have ads on your site, so your project will be completely yours.
Storage and bandwidth are pretty limited, but it should serve its purpose as a school project well enough.
WordPress functionality is limited. Although WordPress is massive, and you can use it for pretty much anything, there is restricted access when you use a free site. While this seems like a drawback, it does help keep your site simple. When storage and bandwidth are limited, sometimes limiting your scale is a good thing.
The PHP may be out of date. Free accounts tend to get the earlier versions, and paid accounts get upgraded to the new versions first.
The only option for customer support is a forum. They do not make their email and live chat services available to free users.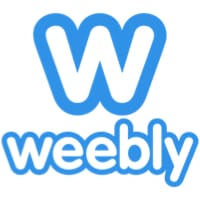 Another great free site is Weebly. They are similar to Wix in that they offer a drag-and-drop website builder. Weebly allows you to insert code, though, is it can be even more customized than other sites.
Their free sites are still packed with features. They include all of the features of the paid plans except for password protected areas, audio players, video players (but they do allow YouTube embeds), search boxes, and visitor uploads.
Weebly offers a trade-off between control and convenience. You trade complete customization and control over every area of your site for the convenience of having most of it built for you in their easy templated drag-and-drop system.
Their website builder has no learning curve. It is extremely easy to start using, whether or not you have any coding skills. Unlike other builders, if you do know how to program, you can inject your own code easily. Their system integrates info buttons with their dashboard, teaching you as you go.
Weebly sites include an e-commerce store. If your project requires that you establish some kind of sales method, this is a great option for you.
They don't limit your bandwidth. Unlike other free sites, you don't have to worry about how many people can browse at a time or whether you are nearing your bandwidth limit before the project needs to be graded.
You cannot use videos on your site. The workaround that you can use if you need videos is to embed a video from YouTube, because the free version does allow those to play.
Their system does not allow you to add custom content. Your dashboard has a tab for pages that will get extremely cluttered the more detailed your site becomes. It is not an efficient system.
You can't restore your site if something goes wrong. You will need to contact Weebly's customer support system and ask them to restore your website from a previously saved point. This can be extremely inconvenient for students who need their site fixed before the due date, because they are having to rely on the timing of other people and will be lower in priority than paid users with issues.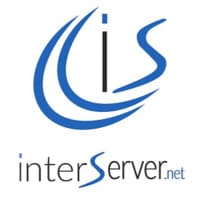 This site isn't permanently free, but they have a great offer for students. If you sign up for their account using your .edu email address, they will credit you with one year of their $5 service for free. This is nice if you need to throw together a site for a student project.
InterServer is less well known than other companies, but that doesn't mean they're less worth using. It's been around for a long time and is extremely reliable. In fact, it has received awards from all kinds of quality assessment sites, including the Better Business Bureau, Uptime.ws, Web Hosting Top List, Trustwave Security, Drupal, and more.
Their user interface causes some lag and isn't very efficient, but the trade off is that it is pretty easy to use. Most of the buttons are intuitive, and users can easily navigate to the things they need. This makes it ideal for beginners.
The cool thing about this option is that it isn't fully a free hosting option. You are simply being allowed what is essentially a year-long free trial of a paid program. This means that you get a lot more features than most of the other free options.
Standard features include unlimited FTP accounts, weekly backups, app support, cache servers, speed optimization, CloudFlare, unlimited storage and data transfer, and more.
Because this is actually a credit for a paid service, you get tons and tons of features without limits on space, bandwidth, and features. This allows you to go above and beyond with your projects.
They offer unlimited FTP accounts and data sharing, so if you're a student who likes having a space to share their files with other friends, this is a great option that will allow you to store those conveniently.
Their uptime is significantly lower than industry standard. They will be down 8 minutes per day on average, an hour a week, and 4 hours per month. This doesn't always occur in regular blocks, though, so it could mean that your site goes down for hours at a time. Their uptime does not match their guarantee.
This isn't permanently free. Students are given one free year of their $5 per month hosting service. This means you will have to remember to cancel your account before being charged at the end of the year.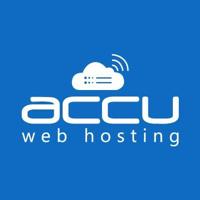 AccuWeb has been around for over a decade. They have a lot of different options for hosting services, including dedicated hosting, WordPress compatibility, and cloud and VPS options. They have great uptime and strive for excellent customer service.
Like InterServer, they provide students with free access to their paid hosting services. Unlike InterServer, they give you free WordPress hosting until you graduate. This means that you can use their service for more than one academic year before having to pay for it.
This service offers free backups, so if you lose your data or break something, it is easy to go back and restore from an older version of your site. CloudFlare will make it run very quickly. With 2 GB of storage and 30 GB of bandwidth, you also don't need to worry about running out of space for your project or running out of bandwidth when visitors need to see your site to evaluate you.
Larger storage and bandwidth limits mean you don't have to stress as much about remembering to leave enough bandwidth for your professors to have an easy time evaluating you. It also allows you to create a more richly designed site, including audio and video embeds.
AccuWeb offers free backups, so you don't have to worry about breaking parts of your site or losing data. Just restore your site from a backup and keep going!
They have the best customer service of any other site on this list. You can contact them directly for help with the learning process, and someone will take the time to educate you.
Students do not get to take advantage of free SSL certificates usually offered with paid plans. This doesn't typically matter for student projects, though. Just be mindful of what you are uploading and know that it won't be quite as secure.
Applying for student hosting takes some effort, and approval isn't guaranteed immediately, so we recommend doing this when you enroll in school instead of waiting for a project to be assigned. You have to like and follow their social media accounts, create a two-minute video of what you think will be the next big technology trend, publish it to you own social media channel, and then email AccuWeb from your student account. Give some feedback on the experience for an increased chance at being selected for the program.
You have to remember to cancel when you graduate to avoid being charged for a service that you may no longer want or need. After four years of free hosting, it can be difficult to remember this. Set a reminder.
The best free web hosting: Our conclusion
There are a lot of great options available for free student hosting.
We really like some of the free-for-students models, like InterServer. These offer a great variety of paid features without limiting storage and bandwidth to nearly impossible-to-sustain levels. The only drawback is remembering to cancel before you start getting charged.