Last Updated on
If you're a photographer, getting your images on the web can be a major step forward personally or for your brand and business. Whether you want to sell your services as a photographer, your images as stock photos, or prints of your art, you can do so with these managed hosting plans.
Some of the five plans reviewed here are better for certain purposes, and those will be noted in the review. Choosing a managed hosting service meant for photographers will not only eliminate any time you need to spend updating your site and hoping you won't break anything, but it also allows you to focus on the images.
Disclosure
As an independent review site, we get compensated if you purchase through the referral links or coupon codes on this page – at no additional cost to you.
All five of the following managed hosts know how to optimize photography. They all have tools that allow you to easily set up a website, and most of them are reasonably priced.
All of these photography website hosting providers are at the top of their game, but they also all have important differences. The following five reviews aim to help you make sense of all the options and make the best choice for you and what you intend to do with your photography.
Here are the best photography website hosting sites
Again, all of these are managed hosting providers. That means they offer a specific hosting type and system for all users, though they may have different plans and levels. For most of these hosts, photography is all they do. They also provide more specialized support than more general hosts.
For more information about what a managed hosting provider is like, take a look at the video below.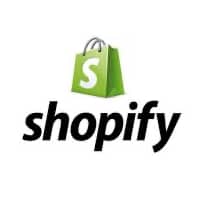 What Shopify offers is a way to sell products. For photographers, that can mean anything from prints and stock photos to t-shirts and custom printed greeting cards.
They also provide the means you need to showcase your work outside of just selling it, or to gate pages for specific customers so they can preview your work before committing. You can also use Shopify's payment processing to take credit card and other digital-type payments just about anywhere you can get Wi-Fi or a cell phone signal.
This is an e-commerce platform that can cater to photographers. It's not "by and for photographers" so there will be a few things that you have but don't need, etc.
What Shopify will do for you, however, is help you manage your customers and your business in a professional way. It will give you all of the information you need and help you set up automated promotions, email services, and even abandoned cart recovery.
Beyond that, their customer support is stellar. They offer just about every support channel imaginable, and their representatives know how to help, no matter what level of website and online sales experience you have.
Fast loading times even for photograph-dense pages
All plans allow you to sell digital and physical products or subscriptions
Greater control and more features
You can use your own domain name
Deep shipping discounts for all plans
Credit card processing built-in (though there is a fee)
Included POS for "offline" sales processing
24/7 support, including email and phone options
Not photography specific
Based on e-commerce more than portfolios and showcasing your work
The most expensive option
Only partially managed, depending on your specific choices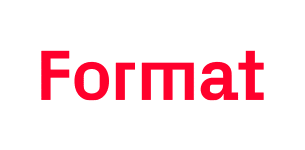 Format is the most unique photographer-centric managed hosting service out of all of those reviewed here. Yes, it has strict limits but those are meant to help improve your business, not detract from it.
Format is designed to work best for a photographer that's less interested in putting millions of photos online hoping to sell a few as stock photos and more interested in helping photographers that work with clients directly.
When it comes to the website you create, Format is one of the few services that allow you to set up any domain name you have purchased. The interface is intuitive and colorful. Templates are available and easy to customize however you want.
The limits come into play when you upload images or try to sell them online. Your main website and portfolio can have up to 100 with a basic plan and unlimited with the highest tier.
When you want to sell products, you can sell up to 3 with the basic plan and up to 1,000 with the highest tier. This encourages you to curate your work and only present the best.
However, you also have the ability to upload "proofing" images on gated pages for specific clients, so they can see your work easily during the proofing process. This is a lot easier to set up with Format than it is with any of the other photography-specific hosts and much easier than with Shopify or other e-commerce tools, managed or otherwise.
You not only get to use a custom domain but it comes free with pro plans and up
Integrated blogs and other static pages
Easy to set up image proofing with generous limits
Easy to set up proofing
Integration with the Adobe creative suite
Unlimited bandwidth that can handle traffic spikes without breaking down
Video call for onboarding and basic training for new users
Limits on all kinds of things from number of shop products to number of pages
Extra charge for premium theme use
No phone support option in most cases


Our #1 Choice For Hosting Blogs
62% Off Exclusive Offer Applied at Checkout

When it comes to online website hosting, SmugMug is one of the top three sites out there for photo uploading and portfolios as of this writing. They offer unlimited photo uploading and very similar tools to all users, no matter their plan.
Professionals with high-profile work may get the most out of SmugMug with their generous fee structure and payment processing tools. They also have the most advanced image protections of the bunch, moving beyond watermarks to block right-click saves and more, with little to no input on your part and no impact on how often your images appear in search results.
SmugMug has also recently introduced a more intuitive builder for portfolios, pages, and websites. It's not quite on the level of some of the other providers, but it's really getting there.
SmugMug also has some of the fastest loading times with the highest image quality seen during this review process. The only downside to all of these benefits is that, if you sell through SmugMug and don't have a pro plan, you're losing 15% of your markup and may have to pay payment processing fees after that.
You do get a lot, but if you're just starting out, that may be a bit more of a loss than you can afford right now. Unless you think the tools and exposure you could get from SmugMug and their community could be worth it.
Robust e-commerce and marketing toolset for all plans
The easiest and fastest photo uploading tool of the bunch
Unlimited photo uploads at all levels
Integrates seamlessly with Flickr and Dropbox
E-commerce options for all levels
Easily order custom prints or personalized products for yourself or clients
Gate pages for specific clients or gate your entire portfolio and all of your work
Plenty of clean, smart, mobile-responsive templates for your website
Sell prints, stock photos, or gift-wrapped sets in your own personal online photography shop
Bit of a learning curve when it comes to using their tools
No custom domain name at any level
Less responsive website builder than comparable options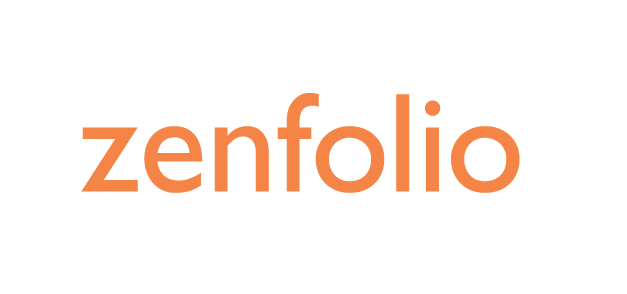 Out of all of the photography website hosting companies reviewed here, Zenfolio offers the lowest base prices and the most flexible options for your website within that tier. You may have even heard of this company before.
Zenfolio provides services to over 100,000 photographers all over the world, and it's a hosting company that specializes in photography and nothing else. This is a company dedicated to helping photography businesses grow online with e-commerce tools and marketing features.
They offer 24/7 email support and have invested heavily in the creation of an overflowing video-based knowledge center to help you learn what you need in order to make the perfect portfolio website to showcase your photography.
Zenfolio has a 30-day money-back guarantee and a 14-day free trial offer with no credit card needed, both of which are standard when it comes to companies offering web hosting for photographers.
They also offer unlimited photo and video uploads with all plans, as well as easy-to-use templates in an assortment of styles and a drag-and-drop interface that allows you to control all aspects of your website.
Unlimited photo and video uploads with all plans
Zenfolio has the most in-depth marketing features for photographers
With the "pro" plan you can create and automatically add custom watermarks to your images
With the "pro" plan you can also sell prints and digital downloads without processing any part of the transaction yourself, Zenfolio will handle the entire process and even use your custom packaging
Competitively priced
Mobile-responsive templates and designs with all plans
Free blog integration with all plans for SEO and content marketing
Not a lot of customer support options for any plan
Month-to-month plans can get pricey (annual is considerably cheaper)

This may be the most economical way to sell your photography as stock photos. Not only does 500px provide web hosting for photographers and the means to make a slick portfolio website, but they also have an online marketplace that sells these stock photos to a built-in community of fans.
New members to the community and those with paid and higher-tier plans receive promotional credits and better marketing tools to make use of within this system.
With even the most basic plan (above the free option), you are given a wealth of information that can better help you develop your stock photography focus and overall plan. This information is more than just the "Stats" they promote.
You'll get to learn which of your photographs attracts the most attention, what other tags and audiences you might be able to work well with, and more. On top of that, you can upload as many photographs as you want for the lowest priced plans out of all options on this list.
Free and basic plans are best for stock photographers
Higher-tier plans cater to personalized portfolios, resumes, and class scheduling
Built-in stock photo marketplace and showcase with an active community
Free forever version allows you to upload up to 20 pictures per week
You keep full rights to your photos
Mobile and touch responsive versions of your portfolios
Some people think the "free" version has diluted the community
More content due to the free version
Photography hosting websites: our conclusion
The best website hosting for photographers is debatable. No one photographer has the exact same needs and wants as another.
Your business is unique. Each of these photography hosting websites knows that and will give you the experience that suits the type of photographer they aim to serve. For Zenfolio, that's a photography professional looking to sell their work as art by making use of prints and customization.
For 500px, you're looking at a company that serves photographers that want to sell their photography to marketers and other artists as stock or that are looking to pass on their skills with classes. Format, on the other hand, is focused on working with photographers that work one-on-one with their own clients and put a lot of emphasis on how easy it is to upload and edit proofing images.
These are fundamental differences, though these are all hosting companies "for photographers". The choice is yours.