Last Updated on
When you suddenly realize there are many different web hosting services, you may feel overwhelmed.
This is why I took the time to whip up a guide and help you pick the best web hosting service for you. Now, SiteGround vs GoDaddy depends on who you are because both services try to actively target different audiences.
Disclosure
As an independent review site, we get compensated if you purchase through the referral links or coupon codes on this page – at no additional cost to you.
GoDaddy cares more about everyday users. They are cheaper and are offering their services to people who just want a website and might not understand a lot about websites in general. There are plenty of websites that exist that do not need expertise to be built.
SiteGround targets people who own companies and have a massive budget. If you are running websites that a normal server does not work for, SiteGround is offering comprehensive server technical support, managing services and individual accounts that are designed specifically for you.
My guide will focus on everyday users. However, I will mention what SiteGround offers for companies in case you are part of that audience. I'll be considering the following to answer the SiteGround vs GoDaddy question:
Features
Pricing
Uptime
Speed
WordPress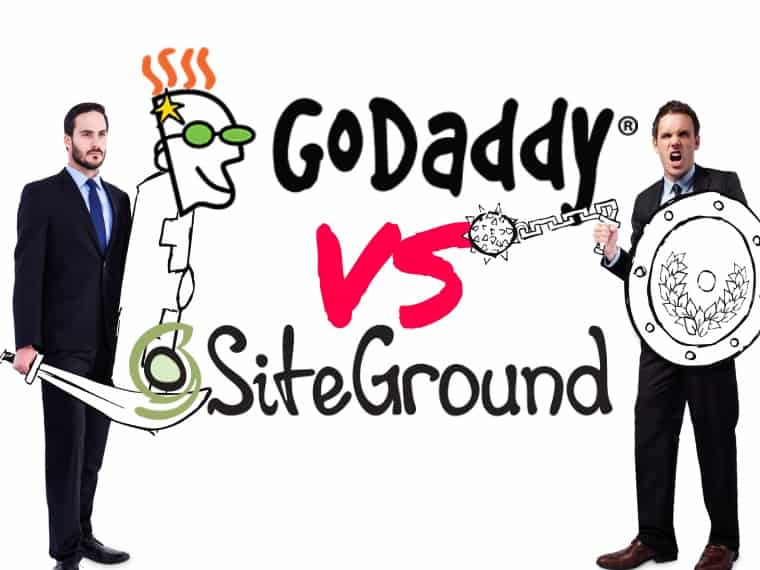 Many web hosting services have the same features. In a way, web hosting is a very simple service. If you are buying that service, you are likely to get that service.
When looking at the differences between the services, I am mainly taking a look at the user friendliness and the extra add-ons many web hosting services offer. You will see these have a major impact on my ideas about SiteGround vs GoDaddy.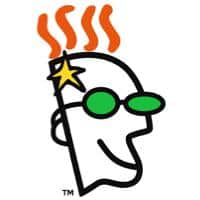 The most important thing you need to note about GoDaddy is that this web hosting service was originally a service for buying domain names. It has since changed. They have branched out into many different services.
This means that GoDaddy offers a lot of different types of features for users. Users who are just building a website will find that GoDaddy has a great website builder and makes buying domain names very easy.
For the server backend, GoDaddy uses cPanel to create an easy-to-use backend someone can learn almost immediately. They also offer unlimited disk space.
There are different plans and tiers. Make sure you pay attention to what the tier offers, because you might need to buy a more expensive tier in order to get all the features you desire.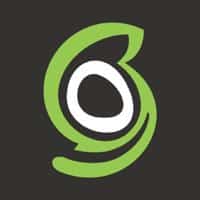 SiteGround is mainly a web hosting service. That means they are focused on providing good web hosting and do not have domain names for you to buy or a good website builder program.
SiteGround also only offers 10GB for their simpler plans. Most websites do not reach 10GB so that should not be a big deal for you if you are an everyday user. SiteGround also offers free backups. This helps you when you lose your website because then you have a backup to restore it.
SiteGround also uses cPanel to run the backend.
Things change with SiteGround if you have $2,000 a month to spend. You can take a look at their Enterprise Hosting service. It is created for enterprises, and the web hosting services become over the top for an individual.
You can check out the Enterprise Hosting service here. To summarize, they offer a ton of individual support and will sit down and plan with you. If you have an enterprise, you would have needed to hire someone to maintain your servers as his sole job. Instead, you can use SiteGround to be that person and do it remotely.
GoDaddy has a more user friendly attitude then SiteGround. They were just built as a company to support people like you and me.
Pricing – Value for every buck
Cheaper is always desirable. However, if something is cheaper but offers way fewer services, I think you can agree that really isn't cheaper. What I am looking for is the cheapest value in the SiteGround vs GoDaddy conversation.
GoDaddy's shared plans can cost anywhere from $2.95 to $19.99 per month. The more expensive the plan is, the more features you will have. Most people do not need more than their basic plan which is their cheapest one.
You can get a SiteGround shared plan for anywhere between $3.95 and $11.95. As per usual, the more expensive the plan is, the better the features and add-ons you will get for your website.
You will see that GoDaddy starts off cheaper but ends up being more expensive. This is because SiteGround is built for strain. Their initial prices are already for servers that are meant for millions of visitors a day.
That may sound like you are getting better value for every buck, but most sites do not need that value. Therefore, you are going to be buying value you do not need.
Once you need that type of server, SiteGround becomes significantly cheaper as GoDaddy's prices rack up. However, this is rare even for large companies.
Uptime and speed – The engine of web hosting
These two features are very important when looking at web hosting services. The SiteGround vs GoDaddy uptime and SiteGround vs GoDaddy speed are the two things will keep customers visiting your site.
No customer wants to visit a site that is down. If the site is down a lot, people will lose interest.
That is the same with speed. If your customer needs to wait a long time before your site loads, they will lose patience and leave. If you carefully consider SiteGround vs GoDaddy speed, you will have a successful website.
The uptime GoDaddy boasts is 99.97%. This very impressive and your website will almost never experience downtime.
Their speeds get better depending on the plan you get. That is awkward because it makes it sound like their lower tier plans do not have the best speed.
SiteGround boasts an uptime of 99.98%. While this increase might not seem like a lot, you should not be fooled. This might mean the difference between a customer seeing your website down or not. SiteGround is famous for its fast connection time. They are very honest about
the software for speed
. Perhaps the most significant software they use is PHP 7. They were the first website hosting service to use it and are constantly keeping up with the latest speed technology.
GoDaddy vs SiteGround speed has one clear winner. SiteGround is a lot faster and more efficient with their uptime. The fact that SiteGround tries to stay up to date with the latest technologies makes it even more reliable. I feel very confident in SiteGround's attitude towards their speeds and uptime.
I want to mention WordPress because there is a high number of websites that use WordPress right now. If you can find a web building site that is compatible with your web hoster, you will have found the perfect remedy for a good website.
It is always important to look at the GoDaddy vs SiteGround WordPress debate. I will take a look at their features and prices.
GoDaddy does not have any specific plans for WordPress. That means they do not have bonus features that help make WordPress hosting easier. What you get is the same universal hosting that can be used for any other website builder or your created website.
This is not a bad thing. You will have all the necessary functions needed to host your WordPress website with GoDaddy.
SiteGround is recommended as one of the top three web hosting services you should use with WordPress. They have a plan that is only meant for WordPress. This plan provides a lot more support for WordPress users overall.
SiteGround keeps track of any WordPress updates so you will not have to manually update your web hosting service when WordPress makes changes. They also provide different customer support options and features.
To install your WordPress onto your SiteGround backend only requires one click.
If you are looking to make your WordPress website as awesome as possible, SiteGround has to be the option for you. They have the best features and are constantly trying to go above and beyond with their relationship with WordPress.
The GoDaddy vs SiteGround WordPress should only be questioned again if you are looking for cheaper prices. GoDaddy might be cheaper as you would be buying their basic plan for the site.
If you want to change your website to WordPress, you can use SiteGround to help with that. Check this video to figure out how.
Which is the best among SiteGround vs GoDaddy: Our conclusion
I think SiteGround is the clear winner here, and I think you will agree. While you may be tempted to go for GoDaddy's cheaper prices, it is a cheaper product. If you want a good long term website, SiteGround is just more reliable. Better connection speeds and uptime is what I want to pay for in web hosting.


Our #1 Choice For Hosting Blogs
62% Off Exclusive Offer Applied at Checkout