Last Updated on
A2 Hosting and SiteGround are both relatively new competitors in the hosting space. While neither is currently one of the five most popular web hosts, what they can provide to anyone looking to switch or start up a website could be better than what a more popular service may provide.
For anyone looking to host a website, you know that some hosting providers can be flaky at best. They may have poor customer service, be hard to migrate to, or not have the security features you and your potential readers or customers need.
Disclosure
As an independent review site, we get compensated if you purchase through the referral links or coupon codes on this page – at no additional cost to you.
With, hosting providers are and, by extension, your website is far from immune from hacking attempts and malware. With burst attacks and automated scripts becoming the new norm, you need to look for a host that has security as a priority.
If one or both of these companies has caught your eye, this comparison article contains information you need to know. Below I've listed the five most important things for a web host to excel at and then shown how A2Hosting vs SiteGround plays out in each category.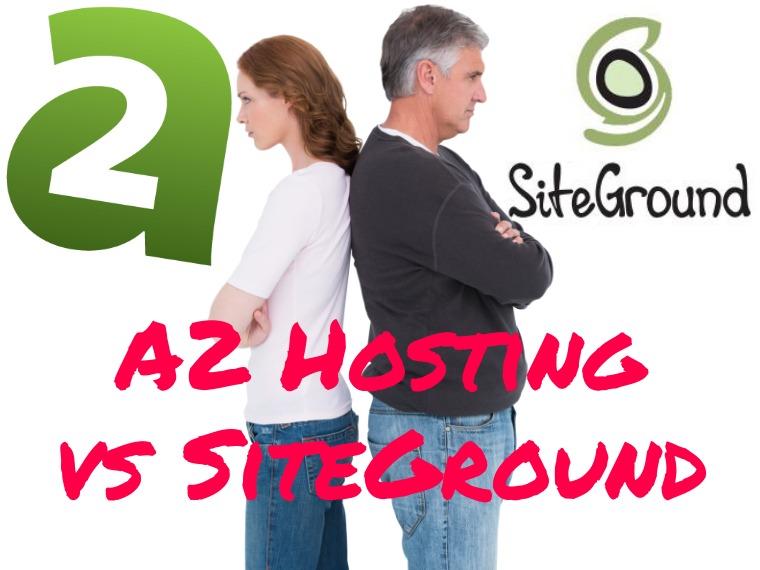 There are five main factors that determine whether a web hosting provider will fulfill all of your needs or make you regret spending your time and money on their services. These are those five factors:
If you're putting the work into building a website for your personal use or business, you want to be able to share it with the rest of the web. At all times. You also want it to load quickly no matter who's viewing it or what that page's content is. If your website is down or slow, people will leave.
How much a hosting service costs matters for a number of reasons. Most likely, you have a budget you would like to stay within. You also want to know if you're getting what you need to be getting for a given amount. That's what I'll be letting you know in the pricing section.
Content management system (CMS) compatibility
It's likely that you have or will have a WordPress-based website or project you'll want to host. Not every web host plays nicely with WordPress (WP), and some are easier to use than others. If you're planning to make the most of WordPress, you'll want to know if your host is capable of it.
You may also want to use another CMS or "web app" like Drupal, Joomla, or OpenCart. These systems are less popular than WordPress but equally important to those who use them.
If you have a question, how long will it take you to get an answer, and how good will that answer be? The answers to these two questions can vary widely.
With
hacking attempts made every 39 seconds
, hosting providers are and, by extension, your website is far from immune from hacking attempts and malware. With burst attacks and automated scripts becoming the new norm, you need to look for a host that has security as a priority.
A2 Hosting vs SiteGround comparison
A2 Hosting and SiteGround are very close competitors in a number of categories. Speed and pricing are a major win for A2 hosting, while SiteGround tops out on managing WordPress. There are other important deciding factors here that we go into more deeply in our SiteGround vs A2 Hosting comparison however as you'll find out.
One does ultimately stand out as the prime choice once all criteria have been considered. The other is a decent hosting provider but falls short outside of hosting small, static, low-traffic sites.


Our #1 Choice For Hosting Blogs
62% Off Exclusive Offer Applied at Checkout
When measuring up A2 Hosting vs SiteGround, speed was of the utmost importance. No matter why you want to have a website, if you're looking into hosting, you must want it to gain some attention and traffic on the web.
In order to get the most traffic, or at least appeal to your site's target users, your website needs to be fast and stable. That means you need the fastest hosting environment.
A2 Hosting is incredibly stable. Even when compared to the uptime of the most popular web hosting providers, A2 is clearly a leader when it comes to keeping things running smoothly. With A2, you can rest assured that your website will stay up with hardly a blip.
On their website, A2 claims to have 99.9% uptime and will load, on average, up to 20 times faster than some of their top competitors (including HostGator and BlueHost). In several private tests, those claims have held water.
SiteGround also boasts a high average uptime of 99.9%. And their load times are a little shorter than the average (though only by a handful of milliseconds).
SiteGround has made a few notable innovations when it comes to uptime. First, they have a proactive server monitoring program that automatically scans and corrects common server issues without the need for their technicians to be involved. This saves time and keeps your site online.
And the winner is SiteGround
SiteGround almost won this category. Though uptime is similar with both candidates, SiteGround's emphasis on smaller, lighter sites helps them keep their site load times as short as possible the first time a visitor reaches your website.
However, A2 Hosting managed to win by shaving off critical milliseconds and making it possible for more traffic to reach your site. How do they do this? Caching and other advanced techniques that make it easier for those with slow internet speeds to view your site and halves load times.
Though each company has its own price points and packages, what you do get overall can easily be compared between A2 Hosting vs SiteGround.
Offering shared, VPS, Cloud, and Dedicated hosting services, A2 Hosting has a lot of different plans to choose from.
Their most basic, least expensive plan starts at just $3.92 per month for shared hosting. It offers optimization for every major CMS, free site transfers, and is just as fast as shared hosting can get.
If you're looking for a dedicated server, you can get set up for just $99.59 per month. These servers are completely isolated and perfect for anyone who wants to minimize load times or needs complete control over how their hosting resources are allocated.
SiteGround offers a number of hosting plans with minimal options. These are meant to be streamlined for users new to web hosting. That means if you're not comfortable with the technical side of things, SiteGround is there to hold your hand during the process.
On the basic side, they offer shared hosting at only $3.95 per month. However, unlike A2 Hosting's basic plan, SiteGround limits the amount of webspace you get to 10GB and the number of visitors you can have to just 10,000 per month on this plan.
If you're looking to invest in dedicated hosting, SiteGround offers a basic server for $269 per month. That is more than double what A2 Hosting charges, and the servers come with hard limits on storage.
A2 Hosting gives you the most options, as well as the best value for your money. You get more storage, better control, and growth options that make sense for every level of website or web business.
With WordPress alone powering more than
33% of the web
, how a web host handles WP, as well as other content management systems, is an important point to consider.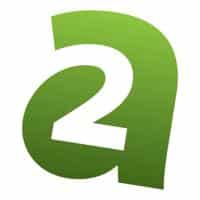 A2 Hosting offers 1-click setup for WordPress and a handful of other popular content management systems, including Drupal, OpenCart, and Magento.
Further, if you want to have A2 manage the WordPress installation for you, they offer a managed WordPress package for $11.99 per month, with all of the benefits their other hosting plans offer.
SiteGround hosting was obviously designed with CMS compatibility in mind. This is especially true when it comes to how SiteGround handles WordPress. Automated daily backups made of your site with absolutely no intervention on your part? SiteGround offers that.
They also manage the installations of all WordPress sites on every plan. That means you don't have to choose the "managed WordPress" option that most hosting providers limit to a single website.
SiteGround wins when it comes to managing WordPress and other CMS installations. They know what they're doing, and the fact that they manage these things for you as a basic service, offering services that most other hosts charge quite a bit extra for, makes this an easy choice.
If you have a problem or question, you need it to be answered. When it comes to SiteGround vs A2 Hosting, who does a better job of supporting their customers?
A2 Hosting knows what they're talking about when it comes to just about any issue you could possibly have in regard to hosting. They are there for you every day, every hour of the day, every day of the year.
They offer phone, chat, and ticket support options. They can help with hosting, billing, or even website setup and technical issues.
Responses take minutes for simple queries and less than a day to answer if they're technical or require a specialist of some kind.
In addition to stellar customer support, A2 Hosting offers free website migration. This migration process takes a little more time than other hosting providers, but once migration is complete, you can rest assured that any hiccups you may encounter post-transfer will be taken care of swiftly.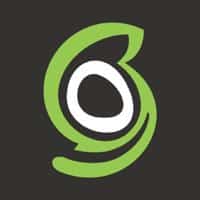 The customer support at SiteGround is great, if a little basic.
If you have a small website or are completely dedicated to WordPress, then SiteGround can help you there. If you want to be more in control or need to ask technically advanced questions, it may take some time for your issues to be escalated to the right agent.
SiteGround also offers free website migration or transfers. However, unlike A2 Hosting, SiteGround promises that these transfers will be complete within 24 hours. If you have WordPress, they even offer a free migration tool that you can use yourself, anytime you want.
A2 Hosting wins this category for having more robust tools when it comes to taking care of customer service and support issues. They offer more methods of communication and get back to their customers more quickly than SiteGround, as well as offering more comprehensive answers.
Security can be a difficult thing to quantify. You have to consider both what a hosting provider does to protect clients in a shared, VPS, or cloud hosting environment, as well as what they do to protect them once hosted and to protect anyone who visits a website with questionable integrity.
The security of A2 Hosting is more than acceptable. Security issues are often most visible when you're looking at downtime. As A2 has little downtime across all users, it's easy to see that they are doing a great job at preventing threats.
They also offer SSL certificates with 256-bit encryption for $49.95 per year.
SiteGround is very serious when it comes to security. So serious in fact, that many users complain that their websites or files are isolated or quarantined for absolutely no reason. While this is good news for some, it can create a bit of "unreported" downtime for some customers.
As a positive, SiteGround makes it easy for all of their customers to make the most of free Let's Encrypt SSL certificates on any number of websites or accounts.
A2 Hosting offers more encryption options, offers more help when it comes to setting up a secure ecommerce business, and doesn't infringe on how a customer wants to use their hosting plan as long as it stays within acceptable usage limits.
In Summary, The Better Hosting Provider is Clear
After all factors are considered in this SiteGround vs A2 Hosting comparison, you can clearly see that A2 Hosting is the winner. Not only does it offer great compatibility with WordPress and better uptime than nearly anywhere else, it has reasonable prices and generous storage limits.
That said, SiteGround is still a decent hosting provider. They have a number of low-cost options that may work best for anyone new to websites and web hosting. The ease of use and setup for WordPress, in particular, makes them worth a look.
In review, if you have a small website and don't need much storage space, SiteGround may be an inexpensive option that suits your needs. If you plan on growing your website into one with high traffic and generous storage needs or want a dedicated server, A2 Hosting will be the better choice.