Last Updated on
HostGator and SiteGround are some of the most established hosting service providers that started building their profiles in the early 2000s. Although the two providers offer most hosting services you might need, each appears to have specialized in a different niche.
HostGator is well known for it's impressive shared hosting services that make it a great option when seeking cheap hosting services. However, SiteGround has focused on installing advanced hardware that makes it suitable for those seeking advanced hosting for their blogs or websites. In light of this, which one should you go for?
Disclosure
As an independent review site, we get compensated if you purchase through the referral links or coupon codes on this page – at no additional cost to you.
To pick the ideal hosting services for your website, tossing a coin is simplistic and will not work. In this post, I took a deeper look at Siteground vs HostGator to demystify their operations and explore their main features to help you pick the ideal option for hosting your website or blog.
SiteGround vs HostGator: their history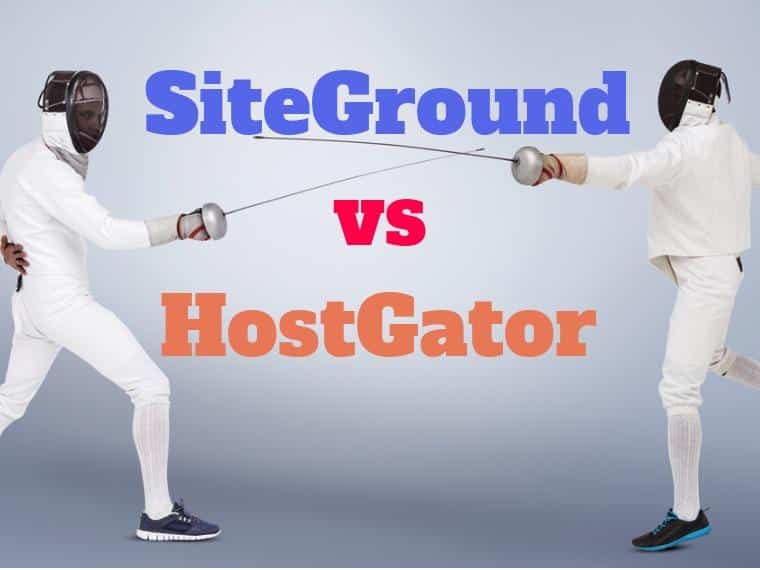 HostGator is a US-based company that was started in 2002 by Brent Oxley when he was a student at Florida Atlantic University. Since then, the company has grown steadily to reach a total of 1.3 million hosted websites by early 2019.
In 2006, when the company was only four years old, it had passed the 200,000 mark of the registered domains in its database. Two years later, Inc. Magazine ranked HostGator among the fastest growing companies that used Integrated Market Services.
In 2012, the company was bought by Endurance International Group (EIG). This makes it a sister company to other top hosting companies such as Bluehost and JustHost that are also owned by the Endurance International Group.
SiteGround, like HostGator, was also founded in the early 2000s and has grown to become a major force in the web hosting industry. The company emphasizes diversifying its services with its data centers positioned in the US, Singapore, the UK, and the Netherlands.
SiteGround has made a name for itself for its commitment to working with open communities such as WordPress, Magento, and Joomla. Its focus on quality services has helped it to grow steadily and reach over 1.8 million domains by early 2019.
The first of these parameters is uptime, or the amount of time when the hosting server is up and ready to render queries keyed in by your target clients.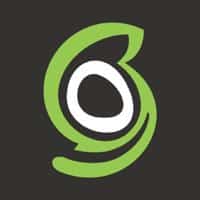 SiteGround guarantees its clients an uptime of 99.9% no matter the selected plan. The provider uses an advanced detection system that "sniffs out" potential downtime threats and immediately corrects them. During ground checks, SiteGround returned a 100% uptime which was very impressive.
HostGator promises its clients 100% uptime. However, the actual uptime is about 99.9%. Although this is impressive, it implies that your website could be down for about 4 hours in 6 months.
Like uptime, speed is also a crucial performance parameter for hosting service providers. SiteGround has an impressive speed because of its reliance on multiple open-source projects.
The speedy performance of SiteGround servers is also boosted by the unique tool referred to as SuperCacher, which is a custom made feature for processing and moving data faster. Test speeds for optimized websites on SiteGround show that it renders clients' queries in 1.1 seconds.
Unlike SiteGround, HostGator prefers to use server layers to allow for faster processing as well as improved services. This helps it to render replies in 1.25 seconds. This is impressive but lags a bit behind the rate of 1.1 seconds achieved by SiteGround.
Both HostGator and SiteGround use the industry standard cPanel that makes it easy to access for new and experienced users. The cPanel is more user-friendly and delivers greater stability for user accounts.
HostGator vs Siteground hosting plans compared
SiteGround provides a wide range of hosting plans for everyone, starting from individual blogs to large company websites. Though the company also features low-cost plans, the emphasis is on corporate clients such as organizations and open projects. For example, the dedicated hosting service at SiteGround starts at $269 while the same service at HostGator starts at $119.
HostGator also provides a wide range of plans for newbies who want full VPS or dedicated hosting. Here is a comparison of these plans and their costs:
| Type of hosting | HostGator | SiteGround |
| --- | --- | --- |
| Shared hosting | $2.75-$5.95 | $3.95-$11.95 |
| WordPress hosting | $5.95-$9.95 | $3.95-$11.95 |
| VPS hosting | $19.95-$39.95 | N/A |
| Dedicated hosting | $119-$149 | $269-$729 |
| Cloud hosting | $4.95-$9.95 | $80-$240 |
One of the main reasons HostGator and SiteGround dominate the hosting industry is the unwavering focus on security. Website owners want assurance that their websites and data will always be safe and free from hackers and malware.
To guarantee its users of optimal security, SiteGround offers daily backups at no extra cost. This means that you do not have to worry that the data that was recently added to your page could easily get lost. Sit back and relax, because SiteGround has your back!
The company also uses isolated and encrypted servers that act as an added layer of security to ensure that your data will always be secure, even if one of the hosted sites gets compromised. Other security features considerations at SiteGround include regular scanning for malware in collaboration with Sucuri security firm and internal bug fixes to resolve security issues.
For its part, HostGator secures the client's websites and data through 24/7 technical monitoring that helps to identify and promptly fix problems. The hosting provider also scans the system for malware and uses high-quality cooling systems to keep the data centers at the right temperatures.
Unlike SiteGround, HostGator does not have daily backups. Instead, they provide weekly site scans and backups. To keep your data more secure, it is advisable to regularly backup your website.
In this SiteGround vs HostGator for WordPress hosting comparison, I primarily look at the major differences between these two providers. If you aim to get hassle-free WordPress hosting, SiteGround has everything set to make the process simple and fast.
SiteGround hosting provides users with essentials such as free email accounts, Cloudflare CDN and site transfer. It also makes it simple for you to start rolling out content via easy-to-install steps.
The target of SiteGround is to provide users with top WordPress features that people only get in managed WordPress hosting. For example, you are assured of seamless site transition through the assistance of experts for a better performing WordPress site and features.
Another notable aspect of SiteGround's WordPress hosting is their auto-updates for the core plugins. This means that you do not have to worry about updating your WordPress site to take advantage of the latest features.
The following video demonstrates how to set up WordPress on SiteGround:
HostGator's WordPress hosting provides users with unlimited emails, bandwidth, and disk storage. However, it is important to note that this hosting lacks a free domain. Though domains are readily available at a cost of about $15, it is advisable to select managed WordPress hosting services for a better experience.
One of the features I found crucial in identifying the better hosting service provider between HostGator and SiteGround is support. SiteGround has installed professional customer support and uses it to build its brand image.
They use live chats, email messages, and direct phone lines to ensure that every query is answered promptly and professionally. Phone calls are picked up promptly while email inquiries are replied to in less than ten minutes. I found this very satisfying. The support also features tutorials and webinars that help to provide more info on hosting related topics.
In addition to speedy replies, SiteGround has personalized the services to ensure that its clients can easily tell who is helping them. When a support representative replies to your live chat, you will be able to see his/her photo and resume as a way of demonstrating that you are being served by a professional.
HostGator, like SiteGround, has put a lot of effort into promoting better customer support. The company focuses on diversifying the support channels to make it simple for visitors and users to get the answers they want.
You can use HostGator's live chat, email inquiries, or direct phone lines to reach support representatives. The company also maintains a large collection of tutorials and articles that can help you to understand different aspects of their website.
Siteground vs HostGator: the verdict
When comparing SiteGround and HostGator, it was clear that the two hosting providers have different operational targets.
While SiteGround targets clients on the upper end (those interested in top-rated and expensive) plans, HostGator focuses on those interested in cheaper plans. Therefore, HostGator would be a great option for starters while SiteGround works well for established operators.
Overall, SiteGround stands taller than HostGator because of their commitment to refining every component for its premium clients. The support, security, speed, and uptime edge ahead of HostGator with a significant margin. The only area that HostGator beats SiteGround is on pricing.
Despite this consideration, the ideal hosting services for your website will be the one that matches your specific needs. Therefore, you need to carefully review personal hosting requirements, the anticipated performance, and budget before picking your preferred hosting provider and plan.