Last Updated on
OVH has made a name for itself as a leading international hosting provider. Based in France, OVH Hosting Inc. was founded in 1999, riding out the first e-commerce bubble. In 2006, OVH expanded to the rest of Europe when it opened subsidiaries in France, Spain, and Senegal.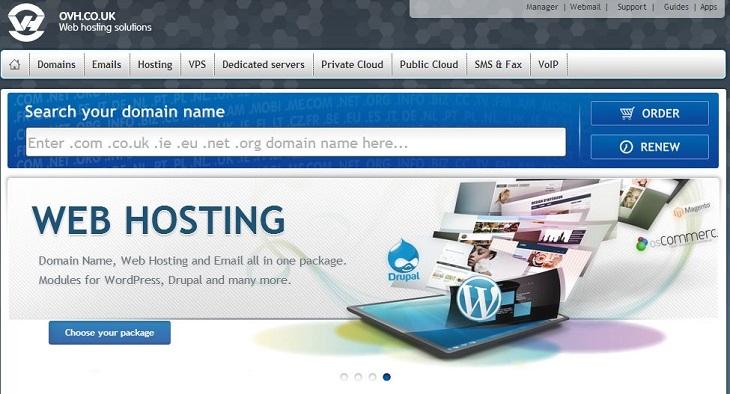 Today, OVH stands as the largest hosting provider in Europe, and has expanded to North America and Africa. OVH now runs 17 data center facilities all over the world.
Disclosure
As an independent review site, we get compensated if you purchase through the referral links or coupon codes on this page – at no additional cost to you.
Currently, OVH hosts about 18 million websites and has registered almost three million domain names. That's pretty good for a European company.
OVH didn't become the largest hosting provider in Europe for nothing. Their reliability and speed of services top-notch on the continent. However, in some respects, OVH doesn't quite hold up to the competition.
Review of OVH hosting pros & cons
OVH doesn't just offer only one service; they offer plans in cloud services, dedicated servers, as well as VPS hosting. The OVH dedicated server plans depend on speed, size and bandwidth, so you can sign up for the plan that you feel is best suited for you. If you are interested in shared hosting plans, you'll need to look elsewhere.
No matter if you are a newbie web developer or a pro, the pricing of OVH's plans are affordable. The least expensive plan starts at $3.49/month and it comes with 1 GB of RAM and 10 GB disk space. 
On the other end of the scale, the most expensive plan will set you back $22/month; however, you get 8 GB of RAM and 100GB of data. If you are looking for dedicated servers, the starting price of these plans are $109/month and you can expect a lot more RAM and data. The cloud hosting plans are expensive; however, they come with a VPS, so you get a better sense of security.
Available 24/7, OVH customer support is good but if you are a tech newbie, you won't benefit much from their help. Customer service reps will most likely give you some guidance for how to fix a problem. With that guidance, you need to implement the solution – yourself.   
If you're not too confident in knowing what to do, real-time guidance is an option. If you go this route, your problems may take longer to solve. There's no hand-holding going on in this customer support center.
OVH is also into the market of eco-friendly data centers. Acknowledging the impact energy-intensive servers have on the environment, since 2003, OVH have been committed to energy efficiency. In 2010, air conditioning was removed from all data centers and the cooling systems have been optimized to reduce the usage of energy. 
OVH consistently scores between 1.0 and 1.2 on the Power Usage Effectiveness index – this is better than what most companies have been able to achieve. You can watch a video detailing the cooling system at their first North American data center here:
You are guaranteed uptime of 99.9% and a maximum of 5 minutes for response time if there's an outage. OVH's servers are fast in both server response in page loads. In a test, response time averaged at under 400 ms. As such, you can see their services are very reliable and more than 90% of their users attest to the company's reliability.
They also offer something a little bit different for customers. As opposed to a free trial, they offer a one-week rental for dedicated servers. While you do have to pay for the week, there's no commitment beyond seven days. You're essentially test-driving their servers.


Our #1 Choice For Hosting Blogs
62% Off Exclusive Offer Applied at Checkout
OVH VPS and dedicated hosting plans are affordable and include a good range of features. But these plans have received several complaints from customers.
Most customer complaints cover the usual customer support frustrations. But others have cited issues with refund disbursement as a major problem with OVH.
Hands-off customer support
OVH customer support is transparent about their more hands-off approach to customer solutions. But many customers have complained about this approach. Most negative OVH web hosting reviews mention their poor customer support. Allegedly, customers have different expectations for customer support than what they receive.
Their VPS customer support doesn't offer assistance for applications. They'll only offer support for infrastructure; this is the company's primary responsibility. This bare-bones approach may very likely not be a good fit for users who are not very experienced in web development. So, OVH may not be the best hosting solution for you if you prefer a more active customer support team.
There are other OVH hosting reviews complaints as well. For support tickets, their response times can be slow. It may take up to 24 hours or more for you to get a response. If you request a refund, no matter how many days after you have signed up, you can expect to send a lot of emails before you may see your money. 
Confusing interface, inconsistency across borders
Their interface is not always the most user-friendly. OVH also has a lot of different management interfaces. This can get confusing for new users who want to reconfigure their website. Management interfaces and the level support offered also vary by location. That can be a bit inconvenient for multinational customers.
And if you want to expand your site's server capacity, you'll have to pay up. OVH hosts servers all over the world, but accounts are limited to one location per server. If you want to set up a server in another location, you'll have to sign up and shell out for another account.
OVH offers affordable dedicated, and VPS hosting, but with this low cost comes fees for extra features and fewer perks. If you want to use dedicated servers on the European continent or Africa, they're well-established enough that their reliability and affordability may be adequate.
But if you're based in North America, a provider like HostGator may be a better option for you. HostGator offers plans at similar prices, but as a US-based company, they have more servers based in this hemisphere and more responsive customer service.
Choosing the right types of web hosting provider is an important decision. If you want VPS and dedicated servers, it can be a particularly crucial choice. Always check plans carefully to see what is and is not included in your price.
Our OVH Hosting review final rating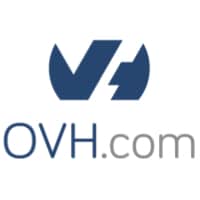 With a good variety of services and reasonable pricing, OVH does have a lot to offer. This is likely why they became the biggest, most successful hosting company in Europe.
The customer service is not fantastic, and the confusion on the interface is a problem. On top of this, if you are looking to target a US-based crowd then there are definitely better options with more servers in the States.
We give 3 stars out of 5 for our OVH review.