Last Updated on
If you're interested in VPS hosting, you may have come across the name Linode. The company made its name specializing in cloud and VPS hosting options and has grown to incorporate cloud hosting, as well. Since 2003, the year the company was established, Linode has become a multinational corporation, with customers in more than 131 countries.
As a niche service provider, this VPS host caters to developers, so staff should be up with the jargon and the latest features and developments. Linode is a very highly-rated VPS and cloud provider, but it does come at a price. Whether you want to pay for it is up to you.
Disclosure
As an independent review site, we get compensated if you purchase through the referral links or coupon codes on this page – at no additional cost to you.
If you are looking for more competitive pricing, please check out our special deal below.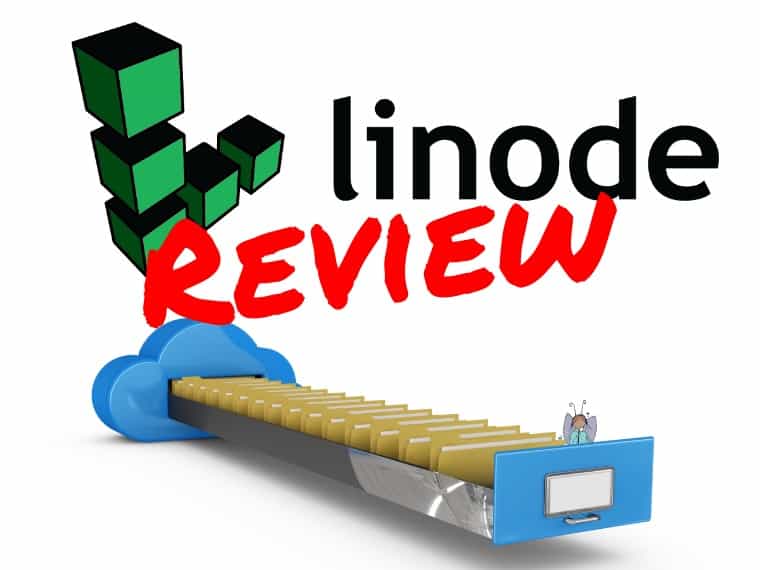 Our #1 Choice For Hosting Blogs
62% Off Exclusive Offer Applied at Checkout
With Linode, you can expect loads of VPS hosting services and you can be assured the company has a customized package on offer to suit your needs. The packages range from $10/month to $400+. With servers everywhere, you don't have to worry. 
Included in Linode's VPS features are SSDs (solid state drives), intel E5 processors, and a 40 GBPS network. Every package option caters to their clientele, which comprises experienced app and web developers.  
There are a lot of features that you can upgrade if you need to, and this won't cost you anything extra. You will be covered whether you need a faster bandwidth, a software update, or more RAM. In additional, each and every plan includes root access and SSH, and you can expect free data backups and StackScripts so you can manage your website as easily as possible. 
If you have a very specific niche, you are sure to find what you are looking for when you join Linode as you can easily pick the best plan for you, the server location, and the distro. Linode trusts their customers, and let's them have reins to select a variety of features.
Reliable hosting from Linode on a daily basis is what you can look forward to. Their uptime guarantee is 99.9%, and this is the industry standard. If you experience any downtime of a significant period, you can expect pro-rata credit. You can easily monitor your uptime on your own serves since Linode does not publish these kinds of statistics.
Speedy and quality customer service is something you can expect from Linode. With most other companies, closing support tickets can take 24 hours or longer; Linode does this in 5 minutes. Very few Linode.com reviews have complained about this.
Linode only offers cloud hosting and VPS services, and these come with a host of features. Niching themselves seems to have served them well, but if you're looking for shared hosting or dedicated servers, you'll have to look elsewhere.
Nor does Linode offer managed hosting options. You'd be hard pressed to find a Linode managed hosting review. Customers are generally expected to be developers and able to manage on their own. Yet even developers can be inexperienced in some aspects of hosting.
There is no visual control panel on Linode. If you prefer reactive and visual tools, you will be disappointed. And for non-experts, the back end may be more difficult to navigate.
Brief money back guarantee
If you are already not sure if you want to go with Linode, you should also know the money-back guarantee is only valid for 7 days. Should you sign up and decide to cancel after more than 7 days, then you will be refunded; however, you will pay a fee of $5.
Extra features cost extra money
Not all features come included, either. The NodeBalancer service is pretty handy. This feature balances demand across all Linode servers, ensuring that all servers are running smoothly.
However, this feature is not included in any plans, and you'll have to pay extra for it.
Backups are another feature that some hosting services provide free that Linode does not. cPanel and WHM licenses are also considered extra features that you'll have to pay for if you want them.
Our Linode reviews conclusion
Linode.com reviews are positive overall, and for good reason. Linode can be the ideal choice if you're a developer, and you trust that their upgraded safety features guard against any future hacking attacks.
If you're looking for cloud or VPS hosting, Linode may be the choice for you. But HostGator can give those who want a wider range of hosting options a whole lot more.
HostGator offers a lot of the same services that Linode offers, and more, with a more affordable price, at that. It's up to you to review your options and see which host is the best for you, but you can get a special deal at the button below!
Our Linode review overall rating
Linode provides consistent, high-quality service for its computer-savvy customers.
However, Linode pricing can be a bit much for small-time users or those who are just starting out.


Our #1 Choice For Hosting Blogs
62% Off Exclusive Offer Applied at Checkout