Last Updated on
NameCheap started its life in 2000 as a place to get domain names. They have developed and expanded their offerings on that front continuously since then. And in 2007, they also added web hosting services.
Today, they provide one of the most comprehensive ranges of web hosting plans available. So this NameCheap hosting review is meant to help you get a better sense of those web hosting services.
Disclosure
As an independent review site, we get compensated if you purchase through the referral links or coupon codes on this page – at no additional cost to you.
While they also do great things in the domain name market, this review is going to focus exclusively on the web hosting services they provide.
If you want to learn more about getting a domain name, you can check out my NameCheap domain review for domains specifically. For now, let's proceed with this NameCheap web hosting review: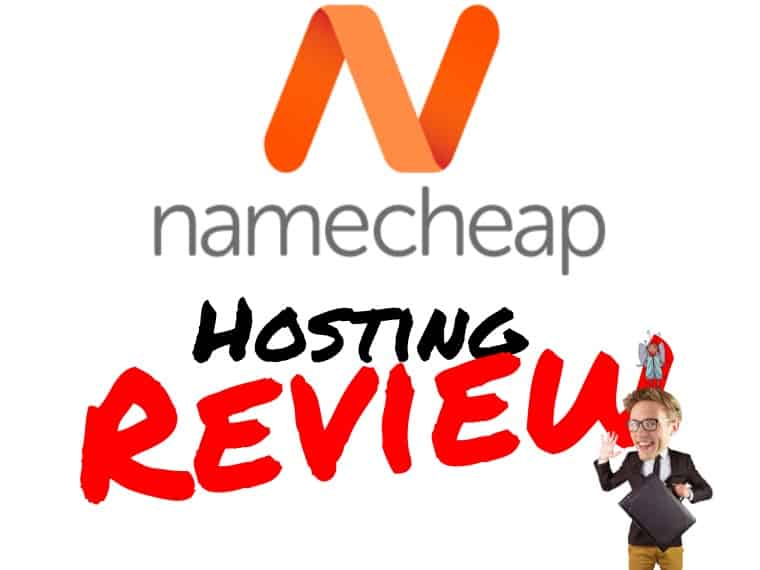 Review of NameCheap advantages and disadvantages
NameCheap's hosting services hit out of the park. Here are a few of their best features.
They combine impressive performance and features at affordable prices. The prices aren't as low as some of the other ultra cheap services that you can find but they are still very budget friendly and their plans at every level are full of great features and services.
As far as their shared plans go, most of them will run as much as 50% faster as some of their competitors. Even the most basic plan already offers unlimited bandwidth and the ability to host up to 3 websites.
Great shared server plans
I could easily write a NameCheap shared hosting review that focused exclusively on their shared hosting plans. For an individual, a startup, and even small to medium businesses, these plans are truly great place to start. The reason they can offer such fast servers and a 100% uptime guarantee is the way that they approach hosting.
They use the most up to date Dell server technology and their control panel is one of the best and most intuitive to use in the world. And to top it all off, their servers are some of the most private and secure that you can find. They use both hardware and software firewalls in addition to other security protections.
Another thing to love about them is just how scalable they are. Not only do they offer a massive range of different web hosting plans but they make it as easy as possible to upgrade when you need more data or more power. You can upgrade at any time so you don't have to wait for the next billing cycle.
This means that if you are expecting a big spike in your site's traffic to hit in the next couple of days, you can easily upgrade your plan and have it ready to go so that your site can handle the increase in traffic! In their business SSD plan, you can host as many websites as you want while just paying $19.88 per month! This is really one of the most impressive offers you can find.
But enough about shared servers, what else can NameCheap do? Well, for one, they can also host private email. And this is another case where I could easily right a full NameCheap email hosting review because this is not only a more difficult service to fine but NameCheap does a superb job. The cloud they use is very secure and extremely dependable.
And if you're looking for support, you will get it. They also have super helpful video tutorials like this one below to go along with their easy to use control panel and 24 hour customer service:
As with any web hosting plan, you do have to take those claims about "unlimited bandwidth" with a grain of salt. A better way to describe it is "unmetered bandwidth" meaning that they aren't going to measure and cap your bandwidth. However, if you're on a shared server, you have to keep in mind you are sharing that server with lots of other customers.
And the server can only do so much so even if you technically have unlimited bandwidth, you won't get the same kind of power that you get with a dedicated server or a virtual private server. Luckily, NameCheap also offers plans for those more powerful servers, too!
Namecheap review: hosting plans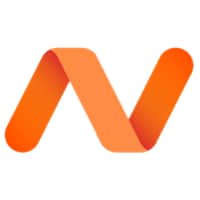 With so many plans that are each attractive in their own right, you should check out the different kinds of plans they offer. Below, you can see a brief overview of their shared hosting, VPS hosting, and dedicated hosting plans.
NameCheap shared hosting review
Shared hosting plans range from $38.88 per year to $215.78 per year. At the low end, you get 20gb of storage and at the high end, you get unlimited storage. Data transfer is unlimited already in the basic plan. And the number of sites you can host with a single plan ranges from 3 to unlimited!
NameCheap VPS hosting review
VPS web hosting plans range from $19.95 per month to $69.95 per month. Bandwidth limits range from 100gb to 750gb and while that might sound like a step down from the unlimited bandwidth on shared plans, you have to keep in mind that you are not sharing your VPS the same way you share a shared server. So you get way more power, more control, and better performance.
NameCheap dedicated hosting review
This is the most powerful and reliable (but also most expensive) type of server you can use. Dedicated server web hosting plans range from $58.88 per month to $379.88 per month.
But for that price, the hardware and software that make up the server are dedicated to you and your needs—no sharing, no virtual networks, just a dependable and dedicated server. You can even choose to self-manage the server if you want additional control!
If you ever require more flexibility and power when it comes to web hosting, then we just have the right recommendation for you…


Our #1 Choice For Hosting Blogs
62% Off Exclusive Offer Applied at Checkout
Our NameCheap hosting reviews overall rating
NameCheap started its life in 2000 as a place to get domain names, but they have developed and expanded continuously since then until today, they provide one of the most comprehensive ranges of web hosting plans available.
We award 5/5 stars.