Last Updated on
First off, always look at the fastest web hosting providers by comparing the speed of page loading, server location, and uptime percentages, then check out additional speed boosting features you can apply to web hosts.
When it's important enough to invest your time and energy in designing and publishing a website, it's important enough to direct traffic to your content. You'll want your pages to load quickly so that your visitors don't get bored and move on to another website.
Disclosure
As an independent review site, we get compensated if you purchase through the referral links or coupon codes on this page – at no additional cost to you.
There's plenty of competition among the fastest website hosting providers, which means they're in constant competition to maintain the fastest page loading times possible. That is good news for web hosting subscribers.
Fastest Hosting Providers
It's not enough to know that your pages are loading quickly, you also want to be sure that your web host's server is fast, and has a strong reputation for up times.
Visitors who find a blank screen when they pull up your website are not likely to return, so be sure to keep reading to learn more about the fastest web hosting providers and which one is right for you!
Fastest web hosting companies comparison
Here's how the top 10 fastest web hosts fare for uptimes, location of server, and hosting speed comparison.
| Rating | Company | Hosting speed comparison | From | Overall rating | Link |
| --- | --- | --- | --- | --- | --- |
| 1 | HostGator | 258.07ms-10.16s | Charlotte, NC | 99.9% | |
| 2 | InMotion | 478.42ms-836.78 ms | Washington D.C./Los Angeles | 99.9% | |
| 3 | SiteGround | 669.9ms-1.79s | Chicago | 99.9% | |
| 4 | A2 Hosting | 455.17ms-1.12s | Ann Arbor, MI | 99.9% | |
| 5 | Bluehost | 915.17ms-10.64s | Provo, UT | 99.3% | |
| 6 | Eleven2 | 898.61ms-2.01s | Dallas/Los Angeles | 99.9% | |
| 7 | Site5 | 704.41ms-1.95s | Atlanta, GA | 99.9% | |
| 8 | Media Temple | 934.07s-4.54s | Los Angeles | 99.99% | |
| 9 | Arvixe | 1.06s-2.93s | Santa Rosa, CA | 99.9% | |
| 10 | Dreamhost | 621.87ms-2.74s | Los Angeles | 100% | |
Comparing the fastest hosting providers
There are a host of things you could compare when trying to make a decision about your web hosting provider. Speed is one of the things that should be at the top of your list.
Page loading is measured in seconds or milliseconds, which is a shorter time-frame than you can measure on your own. That's why we did some comparing for you. We'll look at the top 10 fastest shared hosting providers so that we are comparing similar platforms.
What to look for in the fastest website hosting providers
A thing that you will want to know is the web host's uptime percentage. Don't be fooled by exaggerated claims for 99.9% or 100% guaranteed up times. It's true that many web hosting providers market their companies by featuring nearly perfect uptimes, but it's more accurate to say that even the most well known hosting companies won't have complete 100% uptimes. Marketing laws give web hosting companies a little leeway in classifying their uptime percentages.
A web host that claims to have a 99% uptime percentage may have up to 7 hours downtime per month. Web hosts that boast uptimes of 99.9% might have sites down for about 45 minutes a month and web hosts that claim to have a rate of 99.99% could actually be down for 5 minutes or less.
Another factor big factor to take into consideration when you are doing your web hosting comparison is the location of the server. Web hosts with servers on the west coast will have longer travel times to the website, which elongates uptimes. Some companies are compensating for that by having servers in the east and in the west and asking subscribers to choose the one that is closest to them.
Here are the 10 fastest web hosting providers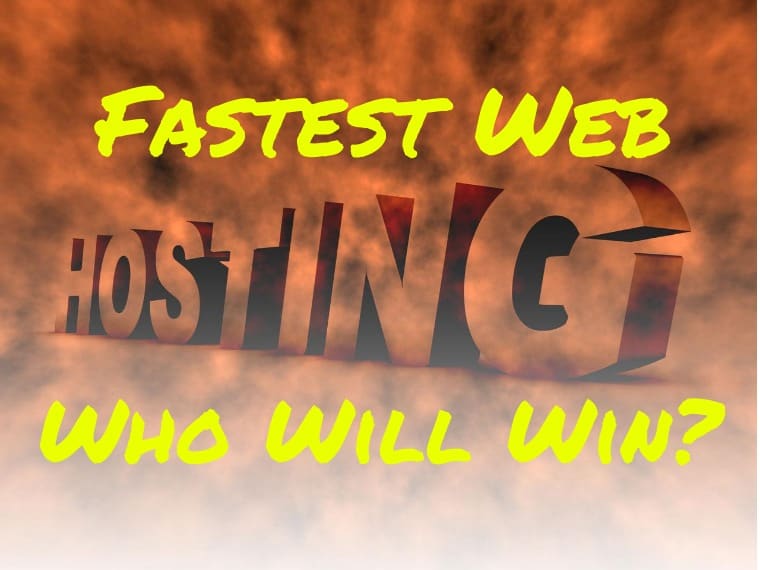 HostGator
InMotion
SiteGround
A2 Hosting
BlueHost
Eleven2
Site5
Media Temple
Arvixe
DreamHost
1. HostGator (fastest web hosting overall)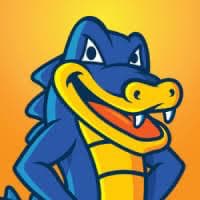 HostGator optimize their WordPress websites for greater speed. HostGator WordPress cloud Hosting gives you 2.5 times greater speed, advanced security, and free website migrations.
HostGator uses super charged cloud architecture, low-density servers, and CDN. In addition, they also use multiple caching layers to encourage faster page loading. These enhancements organize website content more efficiently so that dynamic content requests can be processed with lightening fast speed.
HostGator also gives some nice tips about how to maximize your speed and still comply with Google's preferred practices for page speed. They suggest you enable compression, minify CSS, Javascript, and HTML. You can also reduce your redirects, leverage browser caching, improve server response time, optimize images, and use a content distribution network.
The fastest paid or free web hosting providers can do some of the work for you, but as HostGator mentions, there are a few things you can do on your own to help speed up WordPress. This Youtube video explains some ways to increase your website speed.
Since we love HostGator so much, we have negotiated an exclusive offer for you! Instead of paying full price, you can get over 60% off the regular rate and only pay $2.64/month here.
2. InMotion (Fastest for business)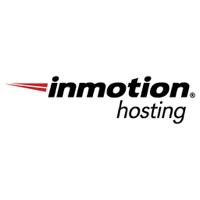 InMotion has Max Speed Zones to bring the server closer to the website for the fastest server hosting. InMotion users can select their preferred server location. Subscribers that fall within the designated Max Speed Zones can expect for their email and websites to run up to six times faster.
Max Speed Zone options are available for subscribers with the VPS or Business Class hosting plans. In addition to the data centers, InMotion teamed up with some of the world's largest internet service provider peering exchanges to create direct data connections. InMotion will also help their customers test different servers to find the fastest one for their needs.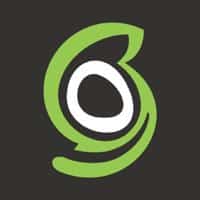 SiteGround has SSD drives on each and every hosting plan. Solid State Drive technology gives websites an increase of input and output by 1000 times or more as compared with regular drives.
SiteGround also uses a NGINX server that was designed to speed up the load of the static content of all the sites that SiteGround hosts. Subscribers with shared and cloud plans get the NGINX server included. Subscribers of the dedicated server plans get NGINX as part of the performance boosters.
If that is not enough, SiteGround created the Geeky SuperCacher for the most popular applications including WordPress, Joomla, and Drupal. They also have their own caching mechanism based on NGINX reverse proxy. The SuperCacher also speeds up websites through memcached and Google page speed.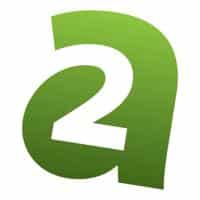 This company boasts of having web hosting speeds that are blazing fast. A2's servers are optimized to work up to 20 times faster than competitor web hosting companies. A2 is optimized for speed for WordPress, Joomla, and Drupal website platforms.
A2 acknowledges that site speed impacts issues that are very important to businesses. That's why they are committed to faster server times to help their subscribers improve their SEO rankings, bounce rates, visitor satisfaction rates, and their conversion rates.
It costs a little more for the Turbo Server at $9.31 a month, which is still an amazing premium for a blazing fast website. The plan comes with unlimited websites, unlimited databases, unlimited storage, unlimited transfer, cPanel, SSD, and a money back guarantee.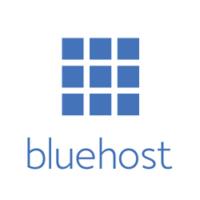 Bluehost has custom built servers and they are optimized for WordPress. Bluehost doesn't have a reputation for being the tops in speed, but the speed is reasonably good, all things considered.
They do have a unique system architecture that makes WordPress fast, so WordPress users will find that Bluehost works well enough for their needs. The system is built on the revolutionary VPS platform with advanced NGINX architecture and custom PHP-FPM configuration.
If you aren't overly concerned about speed, you are a staunch WordPress user, and you like to get a good value for your web hosting dollars, Bluehost will fit the bill nicely.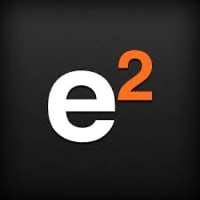 Eleven2 has a design that is built for super charged speed. Eleven 2 includes Cloud Fare in their plans. Cloud Fare is a caching platform that caches the websites content to increase page loading times.
Server location plays a strong role in the speed ratings for Eleven 2. They have servers in the United States located in Los Angeles and Dallas. Worldwide they have servers in Amsterdam and Singapore.
All of Eleven 2's plans include free transfer and 24/7 technical support every day of the year, managed by their in-house engineers. There's no long wait times for Eleven 2. You can expect their technicians to connect with you, typically, within 10 minutes.
Eleven 2 also has multiple backup servers that hold multiple backup points of all of your data.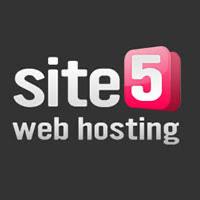 Site5 only uses high-end servers and they never overload them. They keep a low number of customers per server to keep their uptimes high. Site5 refers to their developers and engineers as "homegrown."
When customers call looking for technical support, they will be connected with a dedicated team member that works in-house and knows the Site5 products inside and out.
Other features that make Site 5 a viable fast web hosting contender are having unmetered disk space and unmetered bandwidth. You also get a dedicated IP address and Turbo for the upgraded hosting plans.
Site5 gives a much valued free migration service, regular backups, and a money back guarantee.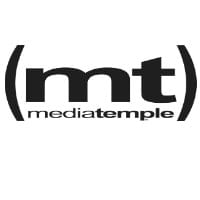 Media Temple has more than a million websites using their web hosting services. Subscribers can choose from shared hosting, WordPress hosting, VPS hosting, managed hosting, or AWS cloud hosting.
For an additional fee of $30 a month, you can get a program called TrueSpeed CDN, which is a SiteLock program. CDN stands for Content Delivery Network which uses intelligent caching, content optimization, and secure data centers, across the globe, that make the websites of their customers load faster than ever.
TrueSpeed enables reduced load times and bandwidth and manually purges the cache. It has an instant activation and integrated control panel that supports multiple websites. This plan is fully encrypted and with SSL security measures. Plans start about $20 a month.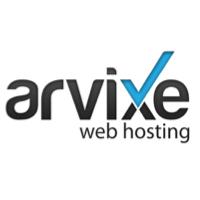 Arvixe shows a strong commitment to speed and security. Arvixe has data centers in Dallas, Texas, in the United States and in Hong Kong in Asia so that websites can be set up with the closest server.
Arvixe has a high-powered screaming fast network that keeps the speed up even when traffic spikes. Arvixe solves their need for speed by using multiple Tier 1 telecom providers and direct internet connections to bypass transit networks and shorten the network path between websites and visitors. This means that lag times are practically moot and speed is increased.
Arvixe also has a fully redundant architectural system that was designed without single points of failure. Redundancy works across multiple layers. Arivixe uses state of the art software with automatic monitoring security, reliability, performance, and uptime to make sure it is tip-top.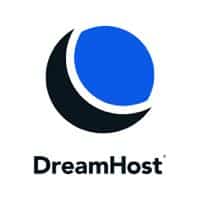 Dreamhost uses Cloud Flare integration which gets rid of malicious traffic before it hits your website. Cloud Flare also caches your content for faster loading. Malware scans are automatic which help keep spam and malware from infecting your site.
Dreamhost gets its speed from SSH servers and smart architecture based on SSD disks, accelerated networks, and fast next-gen processors.
Dreamhost takes pride in the 12 years that they spent building a hand-rolled control panel. They also have solid state drives (SSDs) for all hosting plans. SSD makes the website, caching and database touches faster.
The tech support at Dreamhost is not only available around the clock, but your query will be responded to by a real live person who is a seasoned technology geek. The technician knows the inner and outer workings of Dreamhost and will get your problems solved fast.
Dreamhost has plans available for shared hosting, managed WordPress hosting, Virtual Private Servers, and Dedicated Servers.
Cloud users will appreciate that Dreamhost lets you launch in the cloud in well under a minute.


Our #1 Choice For Hosting Blogs
62% Off Exclusive Offer Applied at Checkout
Fastest web hosting trends
Web hosting companies are continually trying to find ways to become the fastest website hosting provider. This is a good, recent overview of the fastest web hosts, but it's a good idea to be aware that these statistics can become outdated quickly.
Web hosting providers who hold the lead for the fastest loading times one week can easily be outpaced the following week, but of course, your hosting normally renews over a period of a year so stats become slightly obsolete in the grand scheme of things when you think about slight speed gains in this respect.
With any review or comparison you read you should really take it with a pinch of salt and just look for a good deal. The main thing is that you are using one of the main contenders.
Fastest web hosting conclusion
The leading fastest web hosting service is likely to change from year to year. It's a good idea to look at trends and stick to the web hosts that consistently prove that they have fast load times and a strong percentage of uptime.
There is also a good case here for not always looking for the cheapest web hosting as a big factor should also be the speed and uptime as well as price, but if you stick with one of the names on this page you can't go too far wrong finding a host for your site.