Last Updated on
Magento is one of the best-known e-commerce platforms currently on the market. It's open source, provides plenty of options for selling your products and accepting payments, and is widely regarded as on the top picks when it comes to e-commerce solutions for just about any online business. If you need a quick refresher, here's the basic rundown:
Sounds good, there's just one issue. Without the best Magento website hosting, your store is going to be as good as useless.
Disclosure
As an independent review site, we get compensated if you purchase through the referral links or coupon codes on this page – at no additional cost to you.
You'll have to weigh a few factors to track down the best hosting for Magento. Will you go with a Shared Server or VPS? What sort of resources will you need to support your site? Then you'll have to determine which are the best Magento hosting providers. There are plenty of web hosts out there, but not all of them are reliable or provide the resources necessary to run a Magento-based store effectively.
To give you a hand, we're going to take a look at a few of the top choices and help you narrow down the best web hosting for Magento in today's Magento hosting reviews.
| Rating | Company | Load speeds | Extra features | Customer support | Price |
| --- | --- | --- | --- | --- | --- |
| 1 | SiteGround | Shared options | Magento features included | Great | |
| 2 | CrucialHosting | Shared & VPS options | Magento features included | Great | |
| 3 | DreamHost | Shared, VPS & dedicated options | No Magento features included | Great | |
| 4 | InMotion | Shared, VPS & dedictaed options | Magento features included | Good | |
| 5 | A2Hosting | Shared VPS & dedicated options | Magento features included | Good | |
Here are the best Magento hosting providers
1. Siteground Magento hosting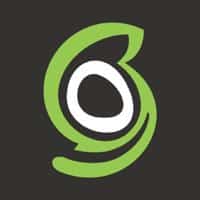 When you're looking for Magento hosts, you'll be looking for many of the same things you'd be looking for in any quality hosting service. Performance, reliability, great page loading times, solid uptime, customer support, affordable, pricing, etc. Magento hosts, though, will have optimized services in the form of Magento-specialized tools that make integration and upkeep easier. SiteGround definitely has the last bit covered.
You'll see that they have a section dedicated specifically to Magento hosting that includes free Magento installation and transfers. As they put it:
"We invest significant resources in applying technologies that boost the performance of our Magento shops even on our more affordable shared servers. We provide free Cloudflare CDN with Railgun to make both yours and your customers' experience with Magento really fast and enjoyable."
That speed is backed by quick SSD drives for all plan options, Magento-optimized servers, daily backups, and regular security patches and hack protections. They have three plans available:
StartUp: $9.95/month
GrowBig: $14.95/month
GoGeek: $29.95/month
Each plan is scaled for a monthly number of "suitable visitors." With the StartUp plan, you get about 10,000 visits. The GrowBig plan offers about 25,000 visits. The GoGeek plan gets you approximately 100,000 visits. Storage space is limited with each plan as well, starting at 10GB with the StartUp plan, 20GB for GrowBig, and 30GB for GoGeek.
The StartUp option only gives you one website to host, while the GrowBig and GoGeek plans offer an "unlimited" number of sites for you to host. All of SiteGround's plans offer a free domain name, access to the drag-and-drop builder, daily backups, and a host of other features that make hosting a Magento site as easy and efficient as possible. These guys are definitely in the running for best Magento hosting with all of these offerings and extras.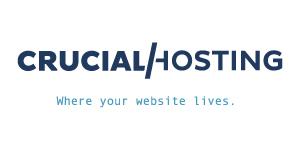 Individuals hunting for Magento hosting options will often debate what kind of hosting they need. Shared hosting is suitable if you're running a smaller site and need fewer resources. It can get tricky, however, as Magento takes a good deal of resources to run, and other sites on a shared server could potentially impact your site performance.
VPS and Dedicated options are more costly, but they provide much more power, and stability. Furthermore, they aren't subject to the same hiccups you might encounter when running your Magento site on a Shared provider.
CrucialHosting makes sure that you have the option to go either way with two powerful hosting options. Their Split-Shared program is a high-performance cloud server that scales with your demand.
It starts at $10/month and is a reliable option if you're just getting started with Magento. For those with larger sites, CrucialHosting offers a fully managed VPS option called Split-Dedicated. Like the shared option, you can scale resources to fit your site's needs. These plans start at $150/month.
They keep page loading speeds and uptime reliability high through the use of optimized hardware and multiple redundancies. If something should go wrong, it doesn't mean the entire system comes crashing down. As a precaution, CrucialHosting has an in-house backup system that keeps your data safe, even in emergencies.
For Magento users, CrucialHosting offers various optimizations that ensure the program runs to the best of its ability. From tuning hardware to using the right databases, programming languages, and staying flexible, they go the extra mile in making sure that online entrepreneurs have the edge in running their store.
3. DreamHost Magento hosting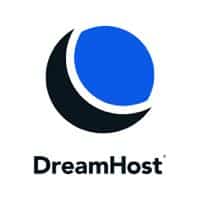 Experienced web developers far and wide know that DreamHost is one of the best names to call upon when advanced functionality is a necessity. Does that make them the best host for Magento, though? Not exactly.
Their servers are definitely powerful. They offer plenty of plans for Shared Hosting, VPS Hosting, and Dedicated Hosting. Sites load quickly and have a near 100% uptime guarantee. They have great customer support, and they let you get down into the nuts-and-bolts to customize your site and hosting options the way you want them. What, then, is the issue? Straight from the horse's mouth:
"Magento 2 is not compatible with DreamHost's MySQL configuration. If you wish to install the latest version of Magento, you must upgrade to a Dedicated server with an admin user. You could also upgrade to DreamCompute and configure your own MySQL permissions on the Cloud server. However, DreamHost support is not able to assist with such customizations."
So, to get your Magento site working with DreamHost, you're going to have to pull some advanced-level Web-Jutsu. If you're just a newbie, this might be a bridge too far, which is understandable. Still, this isn't enough to keep DreamHost out of the running for best,
Why? As they note, Magento uses a lot of resources, and if you're doing any serious online business, you're going to need serious VPS or Dedicated options. DreamHost has some of the best on the market.


Our #1 Choice For Hosting Blogs
62% Off Exclusive Offer Applied at Checkout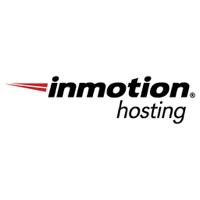 InMotion touts powerful servers with great value and a 100% satisfaction guarantee. That's got to be more than enough to put them at the front of the pack for the best Magento hosting providers, right? Yes, and their Magento-specific options are nothing to scoff at either.
With the purchase of any of their plans, you can log into your control panel and automatically install Magento with one-click. They've designed their platform to facilitate the use of the program, keeping order management, reporting, and updating easy. Their VPS servers have the resources you'll need to run everything smoothly.
VPS-1000HA-S: $44.99/month. 4GB Dedicated Memory, 1GB Burstable, 4TB Monthly Data Transfer.
VPS-2000HA-S: $84.99/month. 6GB Dedicated Memory, 2GB Burstable, 6TB Monthly Data Transfer.
VPS-3000HA-S: $74.99/month. 8GB Dedicated Memory, 3GB Burstable, 6TB Monthly Data Transfer.
Each plan comes with free SSD drives to keep the servers running faster than the standard they would with standard hard drives. InMotion also sweetens the pot by including ad credits to help get your name out to the masses.
If you need even more power to run your site (a distinct possibility), InMotion also has powerful Dedicated Hosting options.
Essential: $189.99/month. 4GB RAM, 500GB Disk Space, 6TB Monthly Data Transfer.
Advanced: $219.99/month. 8GB RAM, 1TB Disk Space, 10TB Monthly Data Transfer.
Elite: $299.99/month. 16GB RAM, 1TB Disk Space, 10TB Monthly Data Transfer.
The price tags might give you a bit of sticker shock, but when you're running a high-powered business, you'll have to be ready to pay for quality.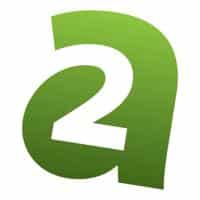 Another full-featured web host that doesn't skimp on the options. Their shared plans are pretty good, but to get the most from this host, you're going to want to try one of their VPS or Dedicated Servers. Particularly their Managed VPS option, which grants power, speed, and reliability in a competitively priced package.
Managed VPS: $49.99/month. 4GB RAM, 75GB Storage, 2GB Monthly Data Transfer.
Magento is pre-installed on shared accounts and can be easily configured on other servers. No stressing with complicated setup files. Shared accounts also allow for built-in caching, something you won't find with every hosting service that greatly improves Magento's performance. A2Hosting takes care of the optimization and security work, all you have to do is manage your store and run your business.
Top Magento hosting providers: our conclusion
So which host should you choose to host your Magento store? Any would prove a solid option, so you'll have to list your individual needs and see which offers the plans that are going to most closely further your goals. Powerful servers with plentiful resources are a must for making sure your site runs smoothly, so be prepared to spend a little extra money to get the performance you need.
If you don't feel like managing the minutiae, make sure you choose a host with 1-click and optimization built into their platform. If you don't mind carrying out some advanced tasks, though, then host with fewer features, like Dreamhost, will be more than enough for what you need.
Best magento Hosting if you want hands-off
If you don't feel like managing the minutiae, make sure you choose a host with 1-click and optimization built into their platform. If you don't mind carrying out some advanced tasks, though, then host with fewer features, like
Dreamhost
, will be more than enough for what you need.