Last Updated on
If you are a web designer, developer, or an agency, one of the parameters that defines the efficiency of your services is your web hosting provider. However, picking a reliable hosting service in the crowded marketplace is never easy. Today we are digging into the WPEngine vs Flywheel quandary to find out which of these two is best.
Instead of using the typical dedicated, virtual, and shared server configurations, Flywheel and WP Engine structure their services based on user needs. Though the ranking of their services is really close, picking the ideal option is still an uphill task. But you need not worry about that anymore, because I've done the legwork for you!
Disclosure
As an independent review site, we get compensated if you purchase through the referral links or coupon codes on this page – at no additional cost to you.
In this Flywheel vs WPEngine comparison, I dive deep into the nitty-gritty details of the two hosting providers to help you answer the main question: "Which is the better web hosting option?"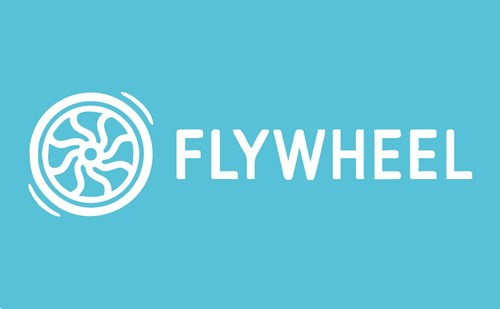 Flywheel is a web hosting service based in Omaha, Nebraska. It was founded in 2012 by Tony Noecker, Dusty Davidson, and Rick Knudtson who wanted to improve the work life of web designers and developers across the globe by offering premium hosting services.
Although Flywheel is not as popular as other hosting providers like HostGator or GoDaddy, businesses that have used its service report great satisfaction. The company has especially demonstrated its commitment to progressively improving customer satisfaction.
The design of its features and operations are unique in that it does not seek to impress all hosting clients. Instead, efforts are directed at the managed WordPress services. This implies that you will not get features such as email hosting, website builders, or domain services that are common in other hosting providers such as SiteGround.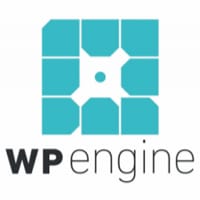 WPEngine was founded in 2010 by Jason Cohen. Cohen was concerned that most hosting service providers were not giving web developers and designers enough agility to perform their tasks. Therefore, he designed WPEngine to guarantee enterprises and agencies of better performance and integrations to help drive their businesses ahead faster.
Like Flywheel, WPEngine's use of own user interface instead of the standard cPanel can pose problems especially to newbies. Its price tag is also relatively high. However, it is also important to appreciate that the target customers are developers, designers, webmasters, and agencies who are likely to have some background in web hosting.
Flywheel vs WP Engine comparison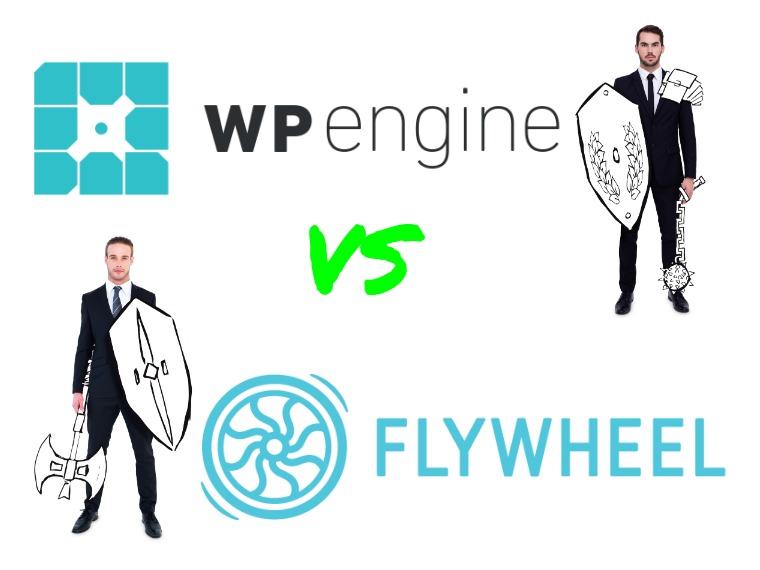 Flywheel or WP Engine for performance?
When you are looking for a hosting service, the first item on your checklist should be performance. If you are an agency or business that aims at impressing clients, performance becomes even more important.
In line with the founders' commitment to helping the websites they host increase their agility, Flywheel offers a high uptime of 99.99-100%. This means that you can expect your website to be up every time visitors key queries.
Flywheel has invested in the latest technology to help identify issues that affect servers and lower uptime rates. Then, these issues are fixed promptly to ensure that your website will always be up for more than 99.9% of the time, all year round.
Like Flywheel, WP Engine also promises a high uptime of 99.99%. However, the company moves a step ahead and attaches a guarantee to the high uptime. It commits to keeping your websites up all the time and guarantees a 5% cut on your fee if the uptime falls below 99.5%.
Another tool used to evaluate the performance of a website is speed. As a website developer or designer, the aim should be picking a hosting provider that renders client queries as fast as possible. To accelerate the rendering speeds, both Flywheel and WP Engine use MaxCDN. Content Delivery Network (CDN) service providers help to distribute your website to different servers across the globe so that information travels shorter distances when visitors send inquiries.
WP Engine delivers an average speed of 1.7 seconds, which is impressive because most search engines like Google recommend webmasters to ensure that websites load in less than 3 seconds. Flywheel also delivers a fast loading speed of 2.4 seconds. However, it lags behind WP Engine with a significant margin.
WP Engine Flywheel comparison on WordPress hosting
In this review, it is important to note that both Flywheel and WP Engine are designed for WordPress hosting. Therefore, you would expect that they are both impressive with WordPress. While that is indeed right, Flywheel services edge ahead of WP Engine.
Flywheel has designed its WordPress hosting so well that you do not need to add more plugins. You simply need to push and initiate changes between your production and staging platforms with a single click. The staging platforms and environments are the preferred choices for testing how updated versions of WordPress are going to affect your blog or website.
To guarantee you of better WordPress service, Flywheel streamlined the design and development of its process by acquiring Pressmatic. Then, it was relaunched as Local to help remove the technical headaches associated with configuring local environments. Besides, it also facilitates one-click WordPress installations, simple root access, and shareable URLs.
The video below demonstrates the WordPress setup and its features on Flywheel:
For its part, WP Engine focuses on providing the latest hardware and software to enhance the robustness of WordPress. The hosting provider boasts of market-leading software designed exclusively for WordPress. Great examples include the caching system that helps to reduce page load times and a one-click development staging area.
WP Engine further simplifies WordPress installation, setting up of themes, and migrating websites from development to publishing. This design has made the WP Engine a great option for newbies aiming to use WordPress to grow rapidly.
When I contacted WP Engine, the management was very particular about the use of built-in caching. This feature is one of the primary pillars that helps WP Engine experts to focus on optimizing your site performance while you concentrate on content.
The hosting plans offered by WP Engine and Flywheel are very similar but differ on pricing. Flywheel offers three plans: Tiny, Personal, and Professional.
The Tiny Plan is the lowest plan at Flywheel and is offered at $15/month for one WordPress site installation. The plan offers 5GB of website storage and 250GB bandwidth. This is considered ideal for a website that is attracting about 5,000 visits/month.
The mid-level plan at Flywheel offers one WordPress site installation and is referred to as the Personal Plan. It offers you 10GB of website storage, 500GB of bandwidth, and is recommended for a site with up to 25,000 visits.
The highest plan at Flywheel is the Professional Plan and is tagged $75/month. This plan supports one WordPress website, and offers 20GB of site storage and 1TB of bandwidth. It is ideal for websites attracting up to 100,000 monthly visits.
Note that all the plans come with SSL support. The Tiny and Personal plans require users to add $10 for CDN services. However, CDN services are already included in the Professional plan.
WP Engine hosting has four plans to choose from. The lowest plan is the Startup option that costs $30 per month and supports only one website. It comes with 10GB of storage, 50GB of bandwidth, and is ideal for sites with about 25,000 monthly visits.
Other free features included in this plan are Automated SSL certificates, Genesis Framework, Transferable sites, Page performance, and 24/7 chat support.
The second plan is referred to as the Growth option and is sold at $115 per month. The plan supports five websites, offers 20GB of website storage, 200GB of bandwidth, and is considered ideal for sites with maximum visits of 100,000.
Other free features attached to this plan include Genesis Framework, Global CDN, automated SSL certificates, and 24/7 phone support. You also have access to more than 35 StudioPress Themes.
If your site is very large and attracts monthly visits of about 400,000, it is advisable to go for the Scale plan that costs $290/month. The plan offers local storage of 30GB, a bandwidth of 400GB, Global CDN, imported SSL certificates, and supports up to 30 websites. Other major features include Large File Storage (LFS), Page Performance, 24/7 phone support, and transferable sites.
The highest plan on WP Engine is the Custom option, ideal for large businesses and mission-critical websites like those of big organizations and governments. To get the price of this plan, you are required to contact WP Engine management for a quotation.
The Custom plan is ideal for websites with millions of visits/month. It offers large local storage of up to one terabyte and a bandwidth of more than 400GB. You can host up to 25 websites on this plan.
WPEngine versus Flywheel security
What is the level of security that you will get when you host a website with a specific provider? At Flywheel, all the plans support Secure Socket Layer (SSL) that helps to encrypt communication between the server and a browser. This is aimed at making it hard for hackers to gain access to your content when it is being rendered. However, with the lower plans, you are required to buy SSL certificates for an additional $10 per plan, because only the advanced Scale plan provides them for free.
To keep your website secure, Flywheel also provides progressive monitoring and malware removal. This implies that if anything such as hacking happens on your site, Flywheel will clean up the mess.
To protect your site from ransomware attacks, Flywheel also runs daily backups. This implies that even if your website data is attacked and encrypted by malware, you will not lose much because it can be restored to the previous day's backed up status.
WP Engine takes the focus on security a notch higher, compared to Flywheel, by combining WordPress driven features with its own tools to keep your site free from attacks. First, WP Engine uses a WordPress firewall and hack monitoring that help to detect malware and clear it before it can attack your site.
WP Engine also uses Askimet, a spam filtering plugin, to scan comments and forms getting submitted to your site for spam. Note that the Askimet plugin is free for most standard sites hosted on WP Engine. However, commercial websites, especially those that need more than 100,000 checks/month, are required to pay $5/month.
To progressively monitor daily activities, file integrity, and run daily scans, WP Engine also works with Sucuri Security. Sucuri is so robust that most of the websites hosted at WP Engine never get attacked.
WP Engine further provides internal code reviews and emergency remedial services that help to identify potential threats and give recommendations for keeping your website secure. I was impressed by the WP Engine commitment to deploying every possible resource to keep your data and website secure.
Is Flywheel or WP Engine customer service the best?
The support services of a company can tell you a lot about its commitment to customer value. Both Flywheel and WP Engine have invested heavily in support services to ensure you are satisfied. However, there is a slight difference in response lag that makes WP Engine edge ahead of Flywheel.
Flywheel has invested in a dedicated team of experts who provide customer support via support ticket, email, and phone. You can even send a tweet to the support and expect a prompt reply.
Despite this, I found that Flywheel's response can be problematic, especially if you are seeking assistance outside American time zones. For example, when I sent email requests in the evening, they were not replied to even the following morning. Therefore, it is advisable to consider using email and phone support only during U.S. working hours.
To get an instant reply, you should consider trying the live chat option. You should also consider exploring the Flywheel knowledge base, which has educational materials about hosting services to help you answer your questions on your own schedule.
For its part, WP Engine has worked extra hard to perfect its support. Unlike Flywheel, where some channels only appear to work during the day, all the support lines at WP Engine work 24/7.
You can opt to call or open WP Engine's live chat for direct support or use support tickets and email for more detailed inquiries. The hosting provider also maintains a comprehensive knowledge base with articles and tutorials on web hosting.
Free website migration services for your websites
Free post-hack website cleaning
Free daily backup services
No charges for disk space or bandwidth
Easily install Let's Encrypt SSL Certificate with a single click
Money-back guarantee of 30 days
Cannot add more sites if using lowest plan
Enabling content data network (CDN) on Tiny and Personal plans requires additional payment of $10/ month
Free post-hack website cleaning
Easy-to-install Let's Encrypt SSL Certificate
Long money-back guarantee of 60 days
Free daily backups
Live chat support only available on Personal plan
Not able to migrate your sites to their servers yourself; you're required to use a WordPress migration plugin
WPEngine vs Flywheel comparison winner
From the above WP Engine vs Flywheel review, I found that both hosting services providers are highly committed to offering the highest possible value to you. However, WP Hosting was better than Flywheel on performance, hosting plans, and support. Flywheel only beat WP Engine on WordPress hosting services.
I was especially impressed by the diversity of WP Engine plans, which provide a lot of features no matter the plan you prefer. For example, staging environments for testing your WordPress sites and PHP 7.2 ready are two features only available to WP Engine.
If you are planning to host a WordPress site or want to operate at an agency level where you will be creating WordPress websites, I strongly recommend WP Engine. It seems you can't go wrong with their services.


Our #1 Choice For Hosting Blogs
62% Off Exclusive Offer Applied at Checkout