Last Updated on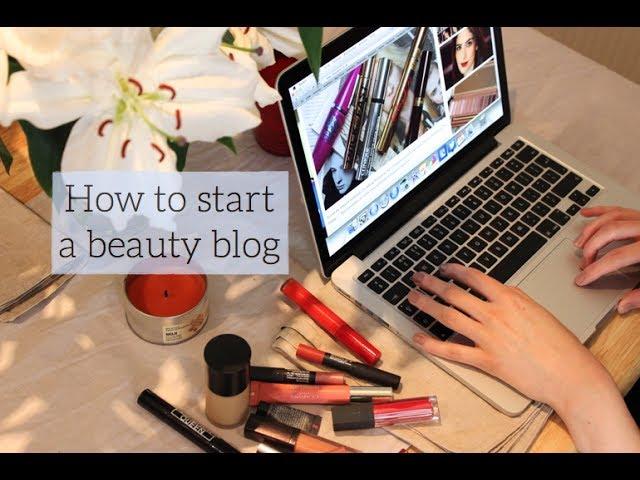 Starting a beauty blog can be an easy and exciting way to share your knowledge and secrets with other readers while trying out new products and techniques. Many people get put off by the idea of learning to create your own blog, but it doesn't need to be difficult and I'm going to show you how.
Disclosure
As an independent review site, we get compensated if you purchase through the referral links or coupon codes on this page – at no additional cost to you.
In fact, if you follow these simple rules, then you can be up and running on the same day.
related posts:
Here's how to start a beauty blog
1. Find a niche for your beauty blog
Before you create a blog, you need to find an angle. Do you have a particular skin type, complexion or feature that you would like to offer advice on? Perhaps you have particular make-up skills or want to focus on a certain type of product?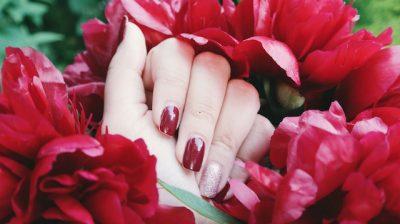 There is a range of different sub-genres under the beauty-blog-umbrella including hair, nails, and cosmetics.
Having a specialty will help you to differentiate your blog from the others that are already out there and also attract suitable readers, who are more likely to return to your blog time and time again.
If you would like to discuss all types of products then that's great too, but try to think of other ways you can stand out from the crowd and draw in your readers. Your writing style and photography are other tools that you can use to convey your individuality.
Why not spend some time reading through other popular beauty blogs and work out what you can do differently or better. Don't be tempted to copy what everyone else is doing as you are unlikely to build a loyal fan base with unoriginal content.
2. Choose your blog name
Picking a memorable name is an important stage of starting a beauty blog; you want to give your readers an insight into who you are, what the blog is about and why they should read your posts. It's not easy to come up with something at the drop of a hat but taking the time to consider different options will help you come up with a great name for your new blog.
Wordplay and alliteration can be a good way to make your name more interesting and drawing a mind map of associated words and synonyms will help to get your creative juices flowing. For more inspiration take a look at my guide on how to come up with a great blog name.
Once you have decided on your name you will need to make sure that a domain name is available. You want to ensure that the title of your blog and your URL are as similar as possible, preferably an exact match, to ensure that your readers can find you easily. Sites such as HostGator allow you own your own domain for a small monthly subscription.
3. Start your beauty blog on WordPress
I recommend WordPress as a host site when starting a beauty blog as it is user-friendly, easy to customize and has loads of great features and plug-ins available. It's free to get set up and you can also choose from a wide range of both free and paid templates. Template Monster is a good resource for browsing WordPress templates and exploring different options.
An attractive template will make the browsing experience more enjoyable for your readers and also help your blog look more professional. Don't forget that a large percentage of your website traffic will come from mobile devices such as smartphones and tablets, so it's important to make sure that your design is responsive to different screen sizes.
4. Plan your posts
Now that your site is ready to go the next stage is to start planning your content. Seeking out the latest beauty trends in the supermarket or pharmacy is a great place to start, as is reviewing monthly subscription boxes such as Birchbox and Look Fantastic which will send you new products for a fixed price each month.
Putting together a loose schedule to organize your upcoming posts is a great tip for starting a beauty blog as it will help you keep on top of the latest trends and avoid any last-minute rushed posts.
If you know a great new product is going to be released soon, make sure you plan it in! If everyone else blogs about it first and you're last to the party then the chances are your readers will be looking for something new.
5. Create video tutorials
If you're confident to be on camera then video tutorials are a great way to review beauty products and show the before and after effects to your blog visitors. You don't need an expensive camera or video editing equipment to record good quality videos.
If you'd like to learn how to start a beauty blog with videos on a budget, take a look at this YouTube guide on how to record and edit using your phone:
6. Build your fan base
Knowing how to start a beauty blog is great, but you also need to let the world know about it! Especially if you want to start earning money from posts and getting paid to review products. To grow your reader base you will need to understand where they are coming from, what they like and what they don't.
One way to do this is to interact with them through your blog and encourage them to leave comments and feedback. Blog analytics and plug-ins are also a great way to establish how readers are coming to your site and which posts are the most popular.
To attract new readers you should also set up a good presence on social media sites – Instagram is a great tool for beauty bloggers to reach a huge audience and encourage people to visit their site.
Following these tips for starting a beauty blog will give you the best possible start to your blogging journey. If you stay motivated and committed to publishing great content then your blog will continue to grow and hopefully become a successful site.
With top beauty-bloggers earning thousands each month from paid content and affiliate partners, there's no reason why you can't turn your hobby into a career as a successful blogger.
You can get started right away with a special deal I have worked out with HostGator. Normally they charge over double the price you can get if you visit this link.


Our #1 Choice For Hosting Blogs
62% Off Exclusive Offer Applied at Checkout